Micky Bells washing up her massive tits in the bathroom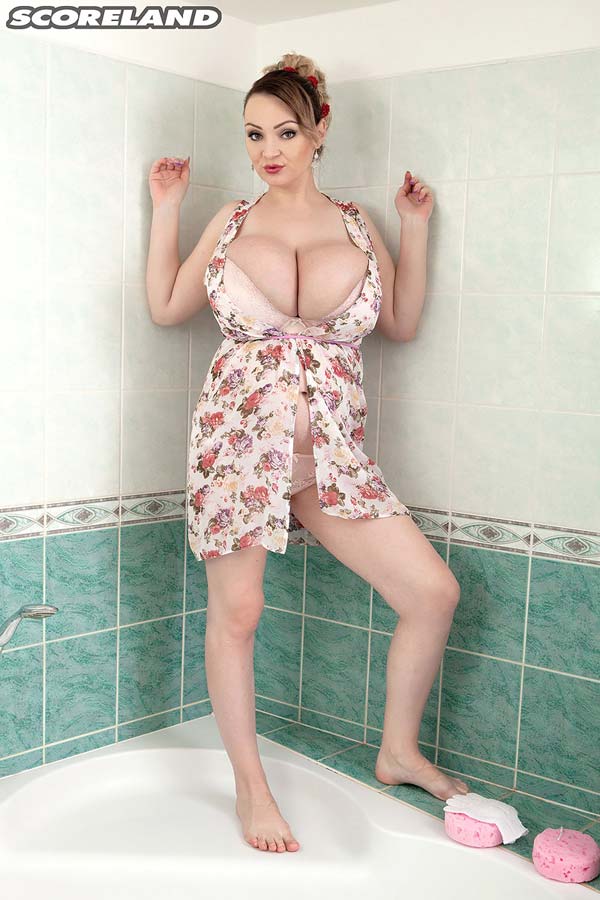 Last we saw adorable Micky Bells, she was using her heavy and huge bells as serving plates for whipped cream and licking it off, a sight that got the Micky flagpoles raised at SCORELAND. Here Micky showers off and gets breastfully clean all over. Micky thinks she measures 36L. (SCORELAND editors suspect she's an M-cup.) "I have 38KK cup bras and they don't fit me too well anymore. Now I have to go online and find bras because the shops I go to don't do bras that big. I get them from the UK most of the time." "I was an E-cup in my first year of high school and I used to cover them up. But even if I tried to hide them, you can't miss them. I was very shy then. But now, I'm not shy anymore. Doing this has made me very confident about myself." Micky thinks each breast weighs more than 2 kilos (4 pounds) but she hasn't had them weighed.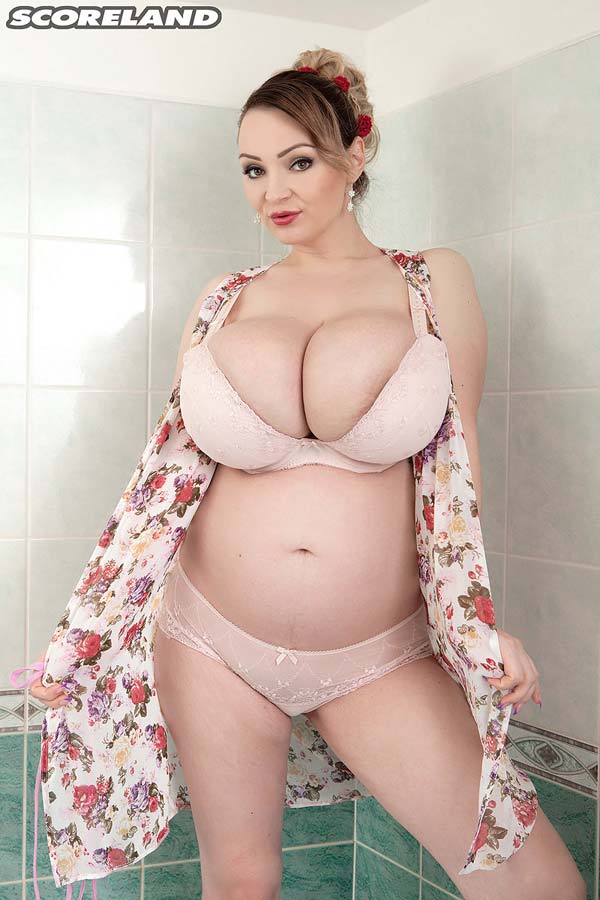 One of my all time faves. Just the mere sight of her sends me rushing to the bathroom (or wherever that favorite place is) hot and bothered. The fact that her tits are now amazingly even bigger, I have been struggling to keep my composure lately.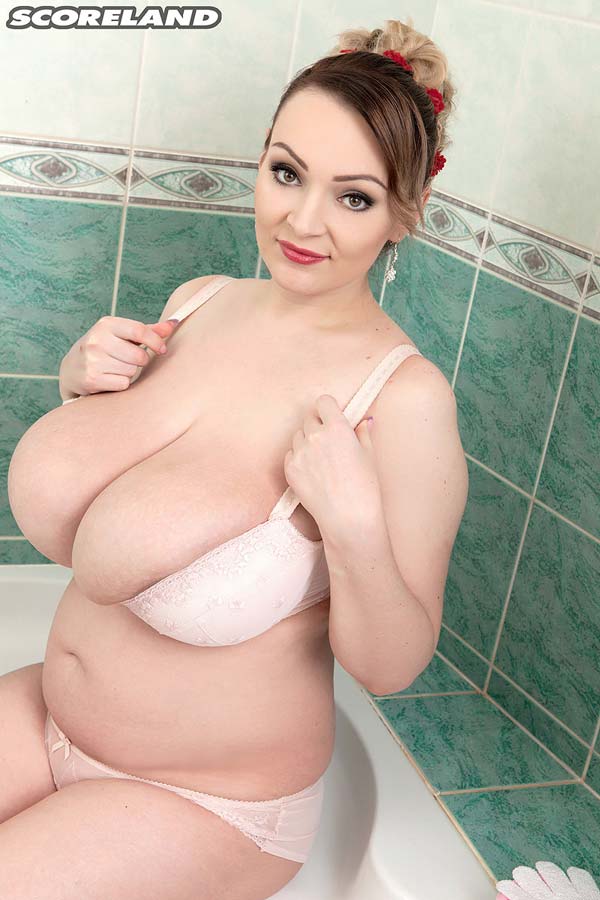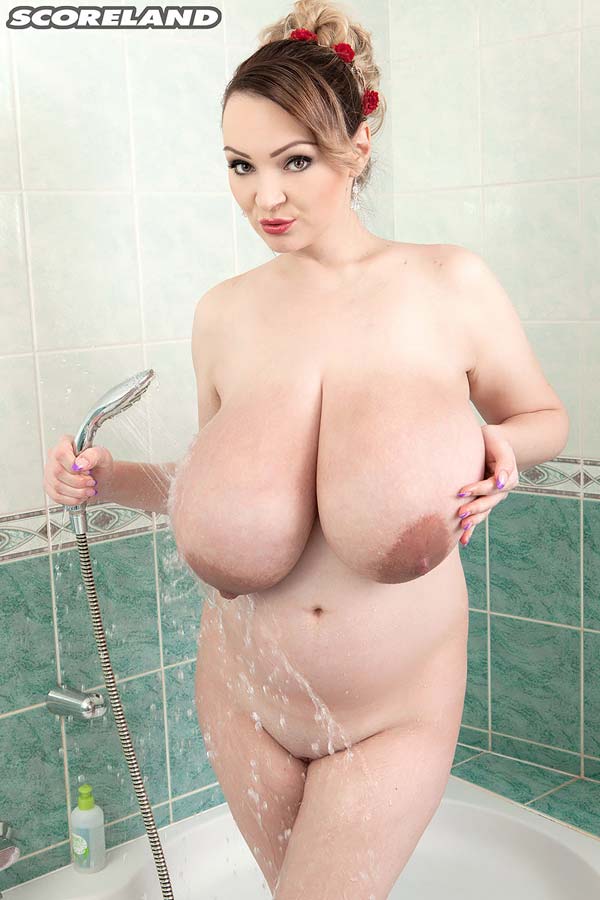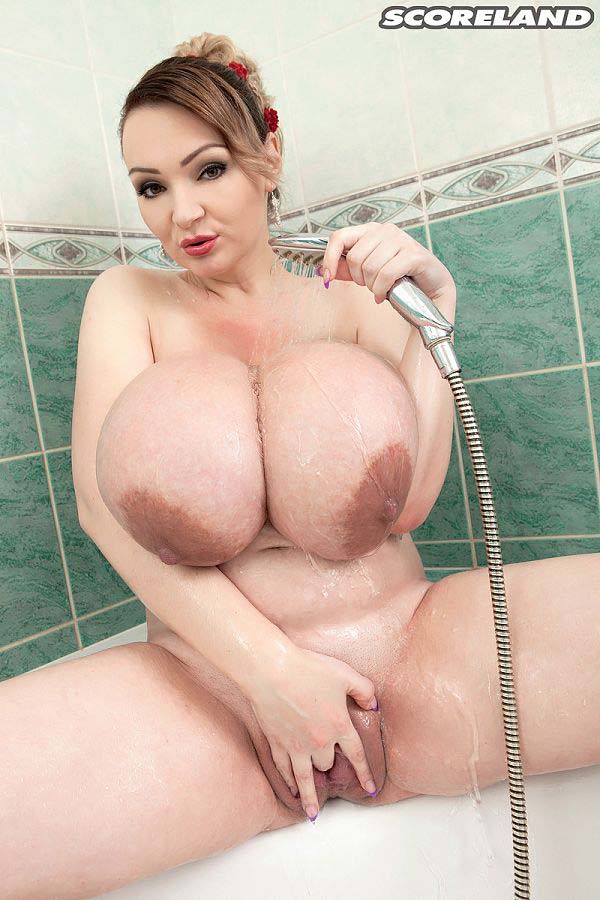 Continue to full gallery HERE