Tawny Peaks's First SCORE Guy-Girl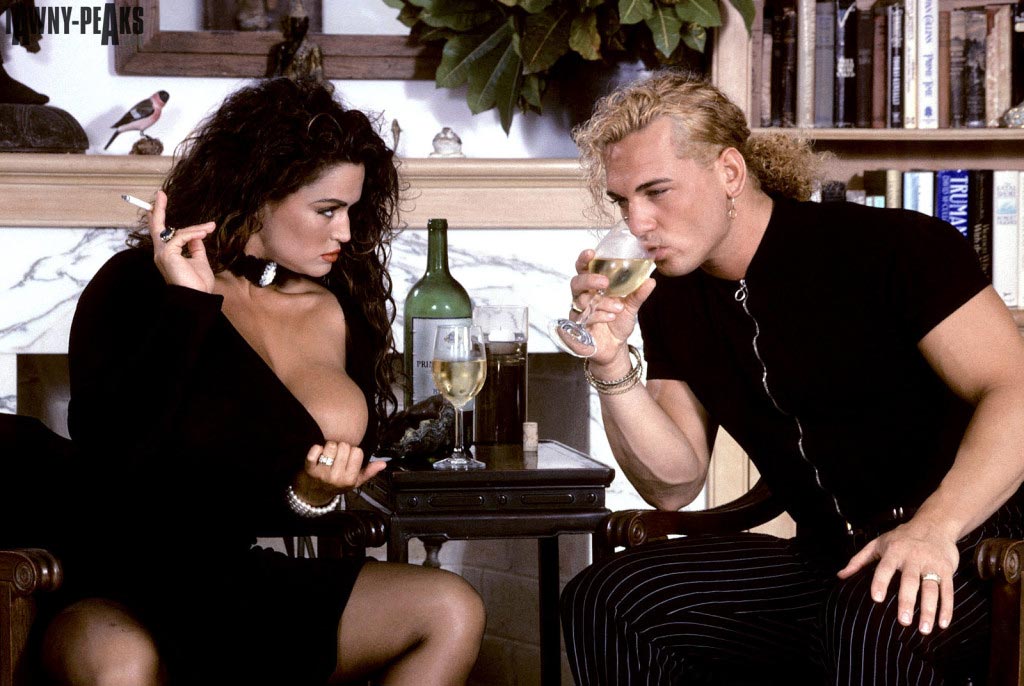 Softcore, of course, because it was produced during the days of magazine mildness. The issue of SCORE magazine in which this pictorial ran announced it on the Tawny cover as "Tawny Peaks Goes All The Way In Her First X-Rated Girl/Guy Pictorial." There's a case for the photo set being called X-Rated instead of R-Rated as it does show an erect pecker, although not inside Tawny. There was no accompanying video. The studio could have made one but it would have looked like one of those breast-kissing hump movies you see on late night cable television.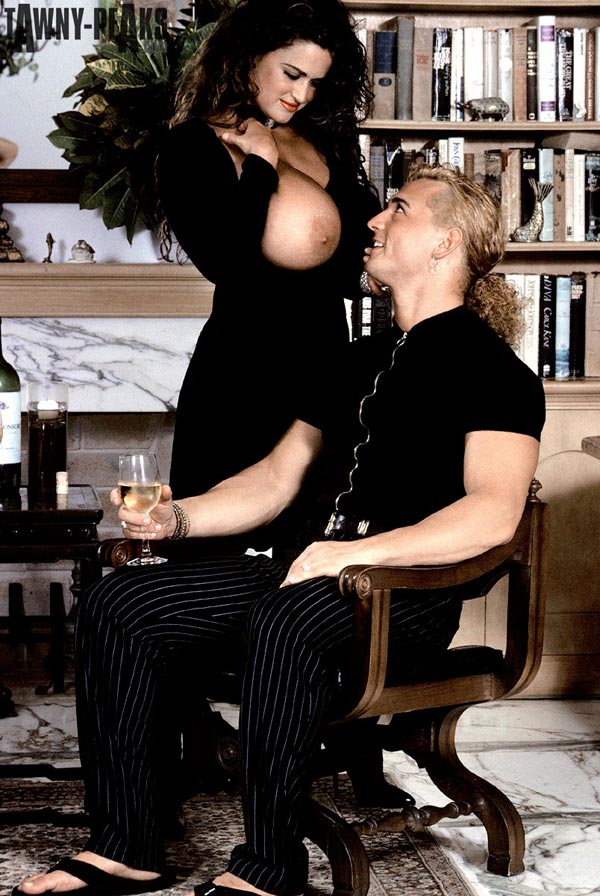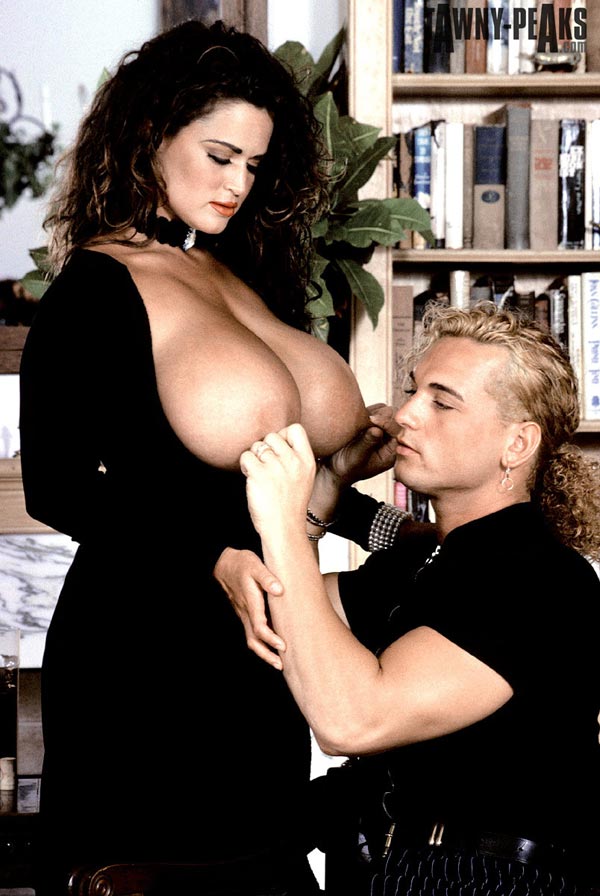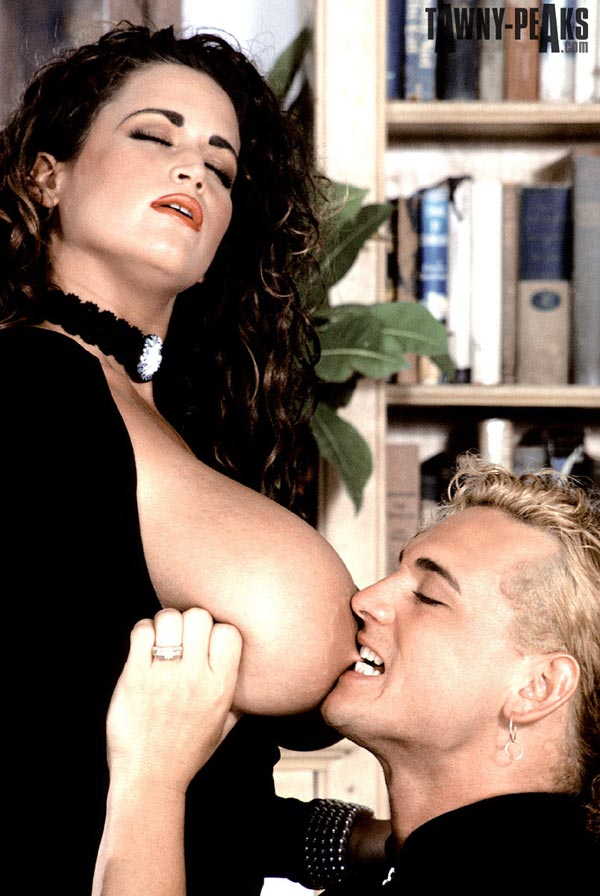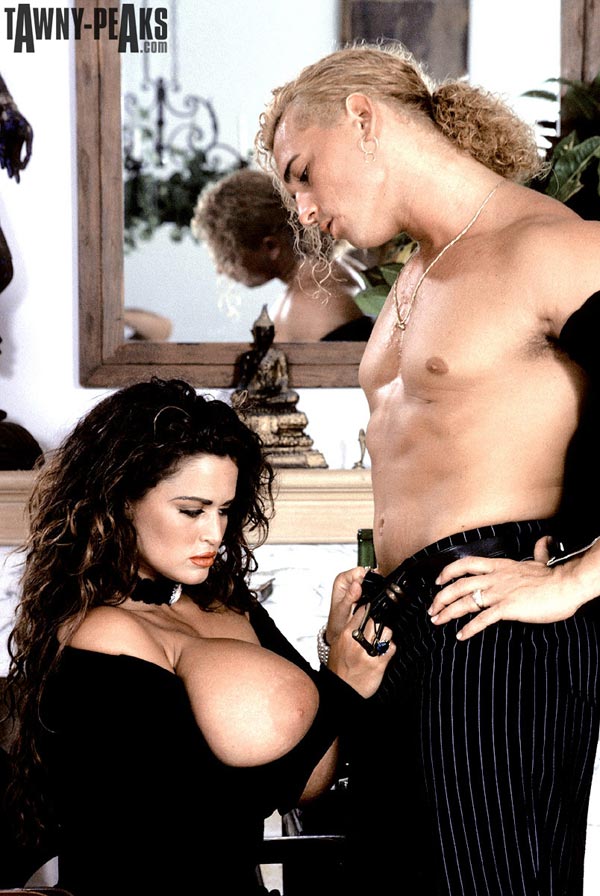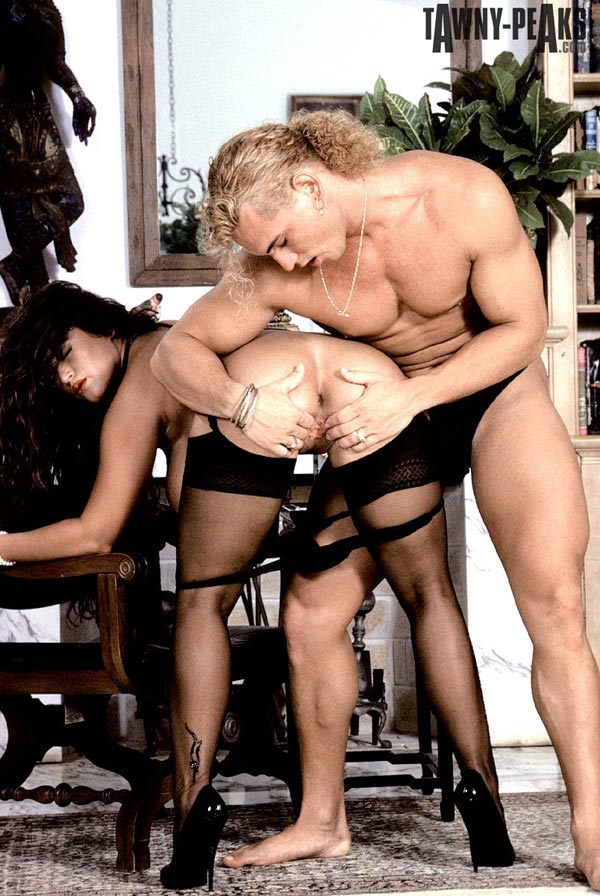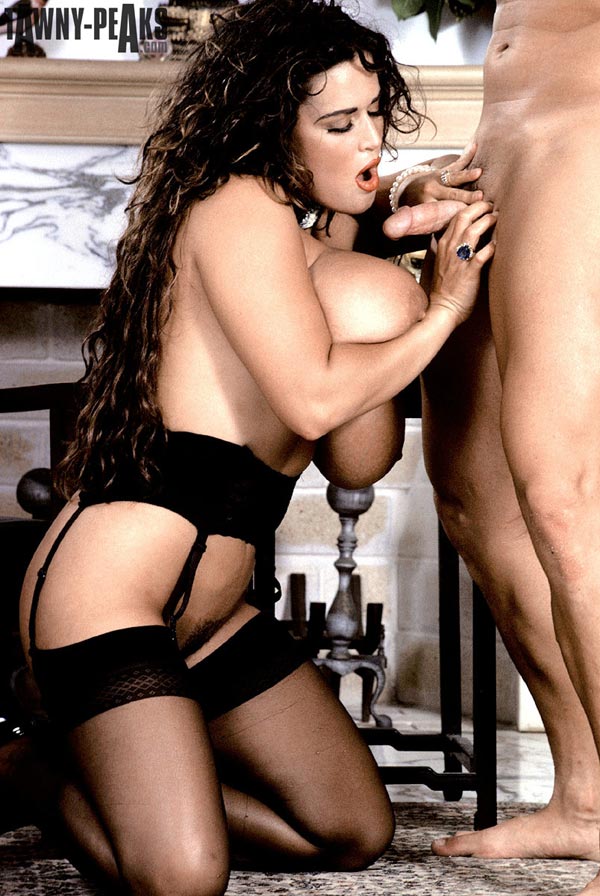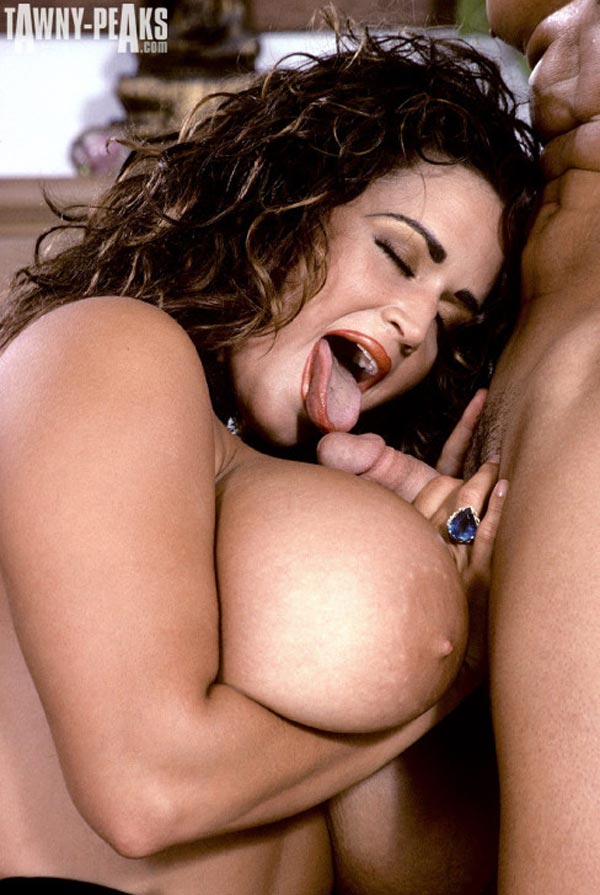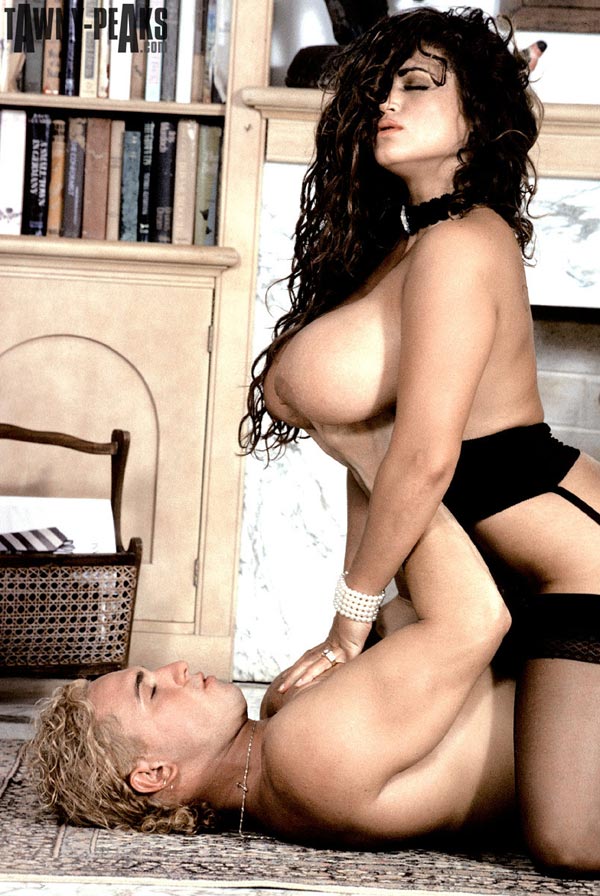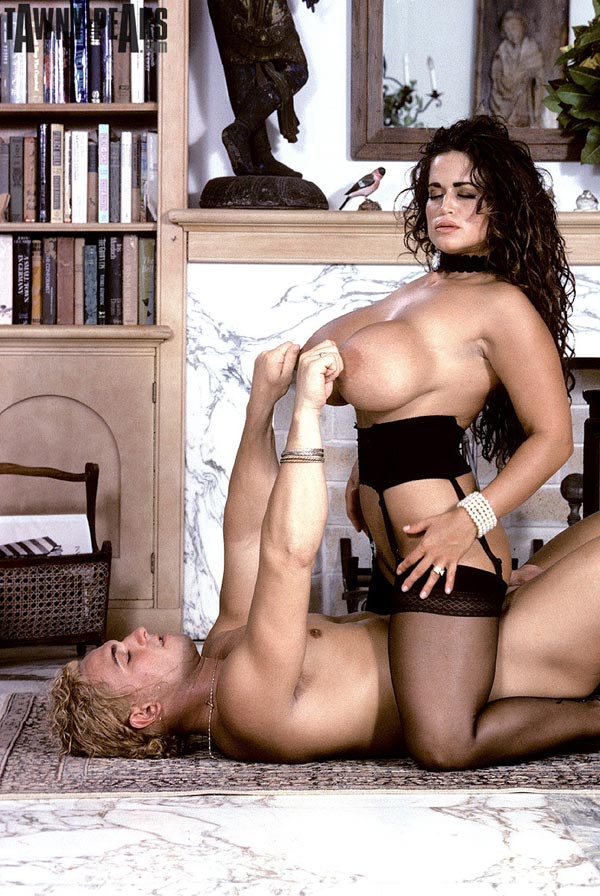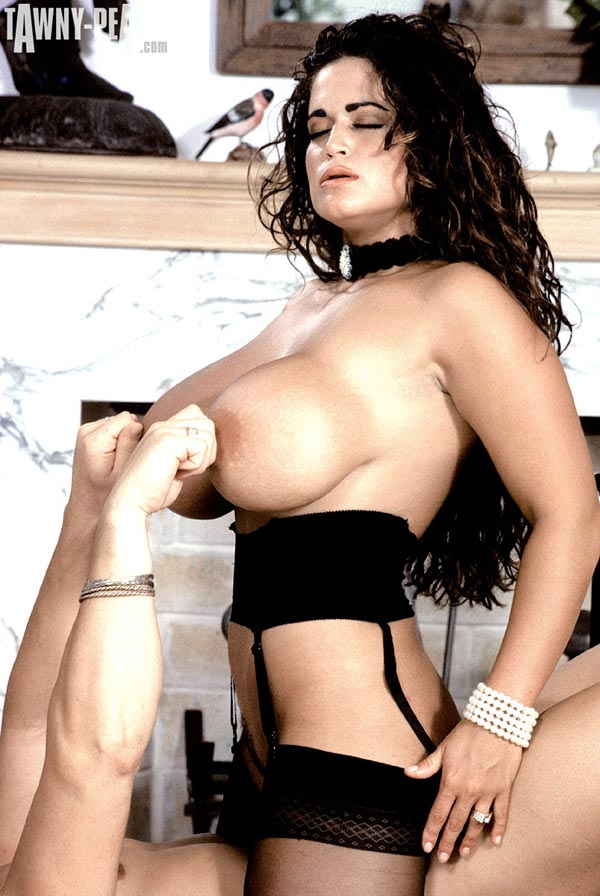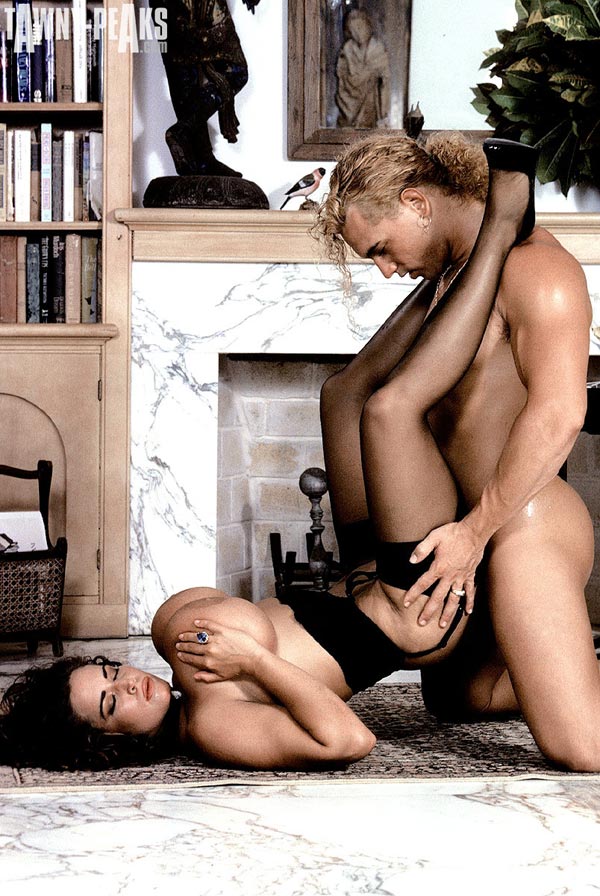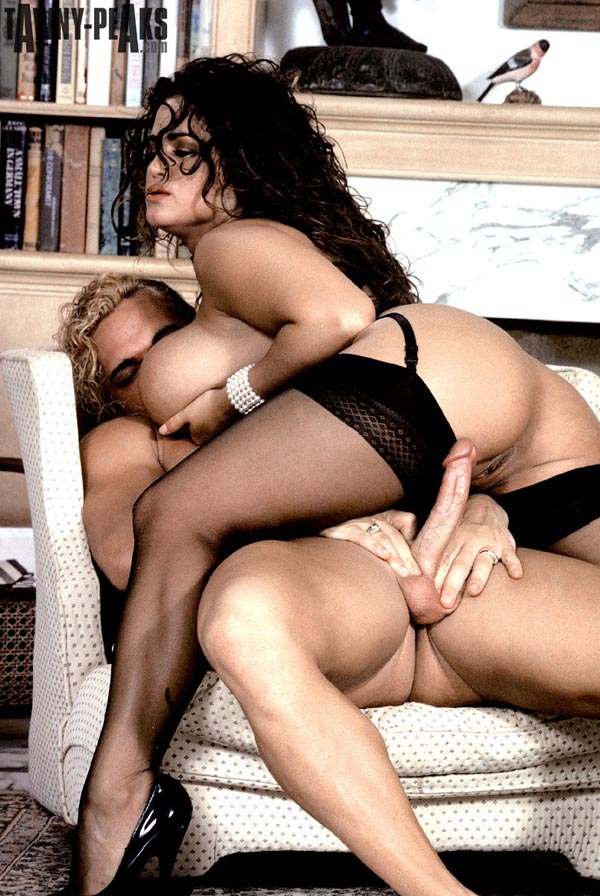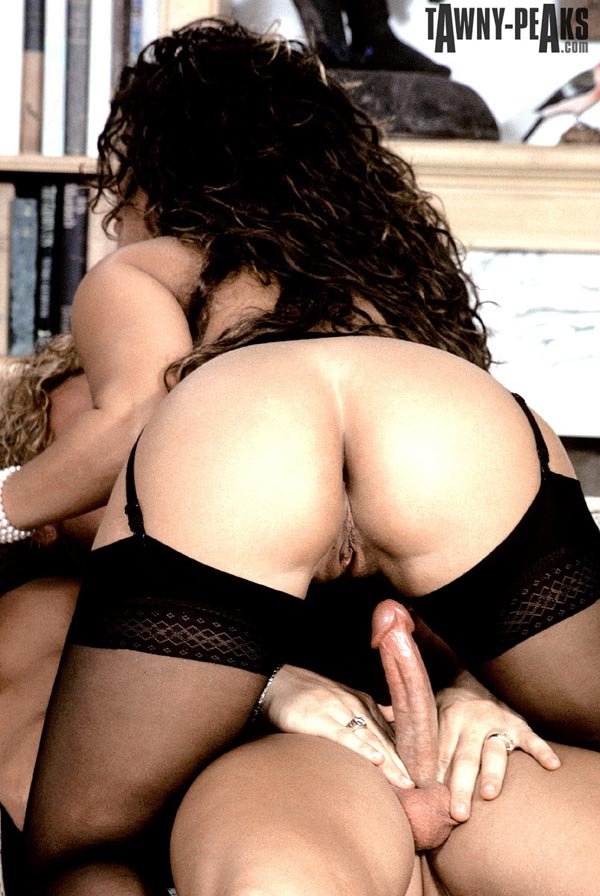 The Official big titty site of SCORE model Tawny Peaks.