Cup size: 70FFF
Birthdate: December 19, 1971
Biography: Tiffany, real name Tiffany Amarziano, was born in Toronto, Canada and became a dancer in Ottawa (that's also in Ontario, Canada) in the early 90's. She also began doing porn movies and photo shoots around the same time and continued thru the 90's.
It's rumored that she still dances in a Toronto Strip club even though she retired in 2001 from modeling and has since had a breast reduction. She did resurface in 2005 for a Seyemore Butts film.
Looking at her body of work, Tiffany is one of those women who aged beautifully. Her body has softened (not fattened but just lost those harsh angles and became rounded in a gorgeous feminine way) and her natural beauty shines thru – not buried under make up. The picture I chose to for her on this page is from one of her last photo shoots from the early 2000's and you can see what I mean about her beauty.
Tiffany is 5'4″ and measures 70-22-32. Her official site is Tiffany-Towers.com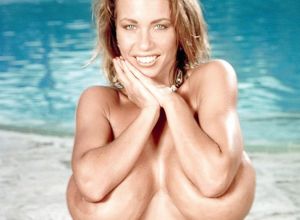 0
Throwback Thursday today with busty legend Tiffany Towers in bathing suit posing beside pool for...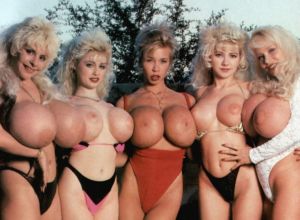 0
Old Skool Boobs Tiffany Towers photos and GIFs