Big tits model Sha Rizel strips down for you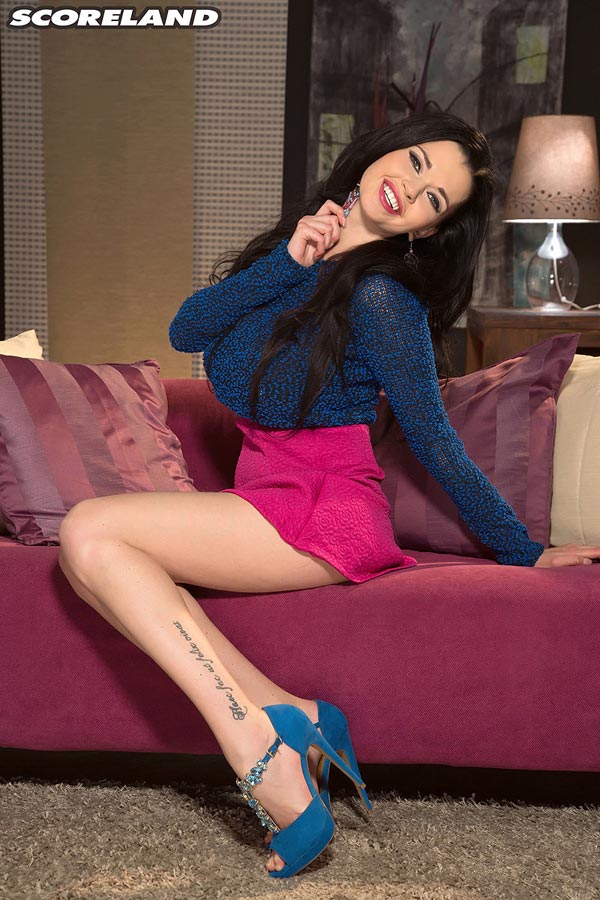 Comments about Sha Rizel when she returned for another series: "I've been going through withdrawal symptoms waiting for more Sha! She is so stunningly beautiful and exquisitely gorgeous in every way. I'm very appreciative of SCORE's hosting of Sha, as they make it possible for one such as myself, who enjoys the beauty of a woman from the top of her head to the tips of her toes (even if occasionally there is a sexy shoe covering it), to have plenty of full body-length shots to contemplate." Which goes to prove that for a bonafide boob-man, there can never be enough videos and pictorials of top models to feed the need. Busty beauties are highly addictive. When Sha is not modeling or working in local television, she spends her free time at the gym, cooking dishes for family and friends and tending to her plants and flowers. Sha is very traditional when it comes to guys, dating, courtship. "I will never take the first step in approaching a man. The man should always do that." Sha now returns in "Beauty Queen." Filmed in Europe, Sha's sexier than ever and her sleek yet extremely big-breasted physique is a natural marvel.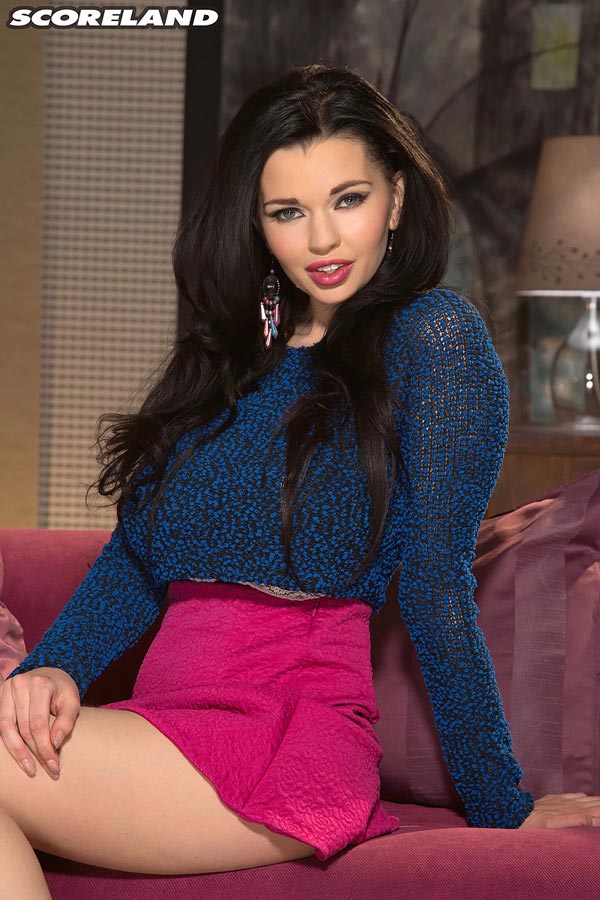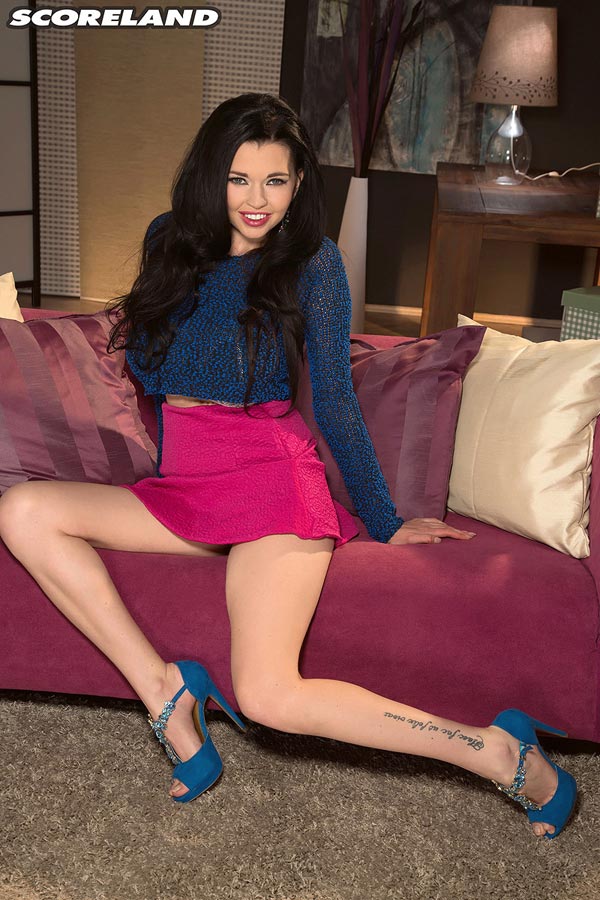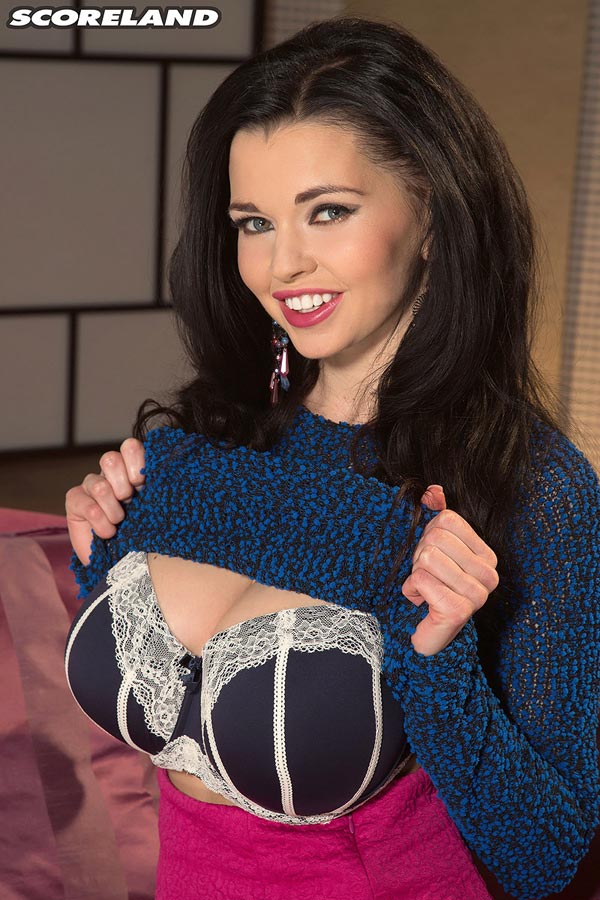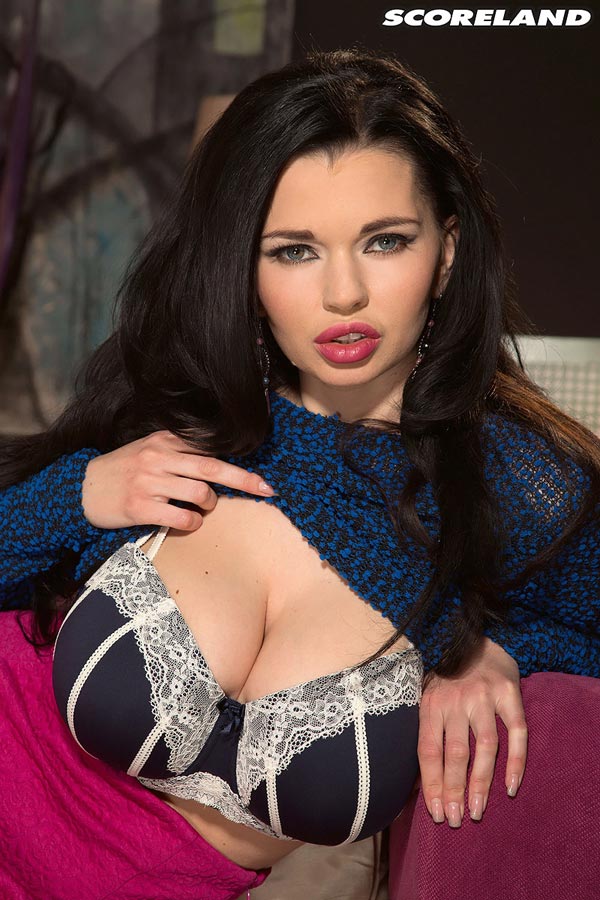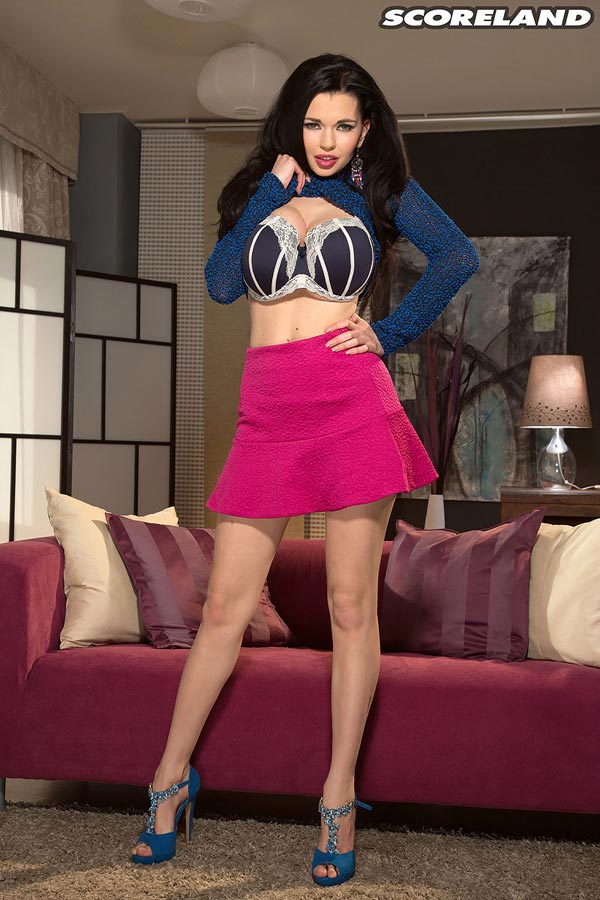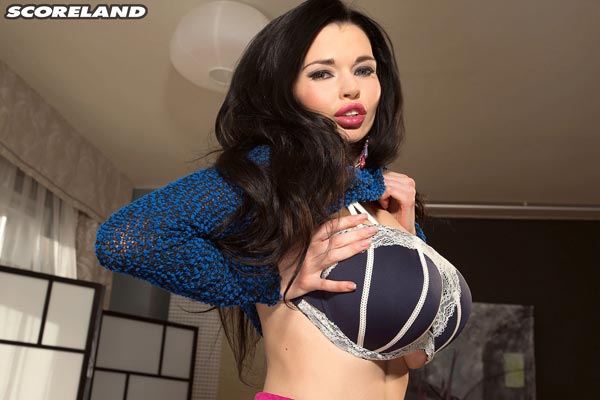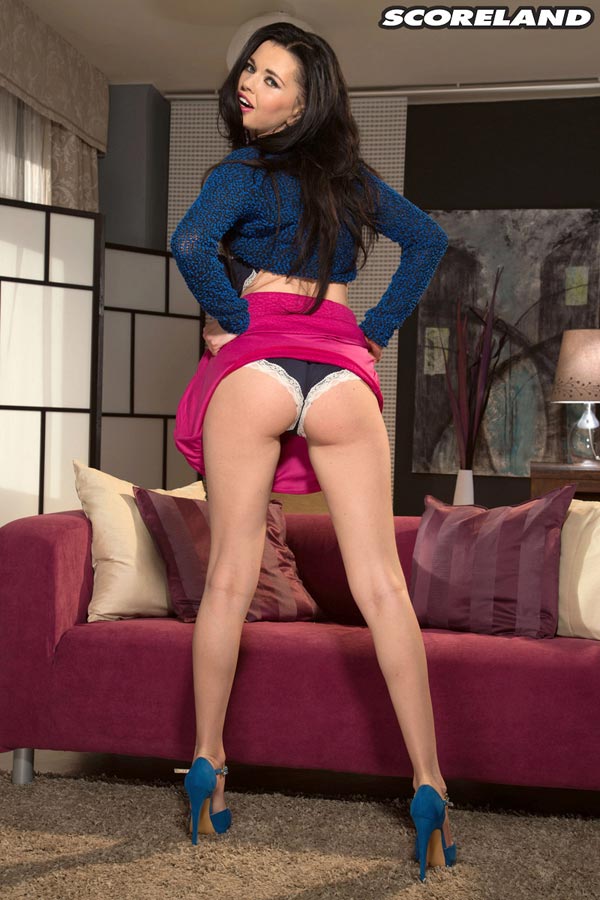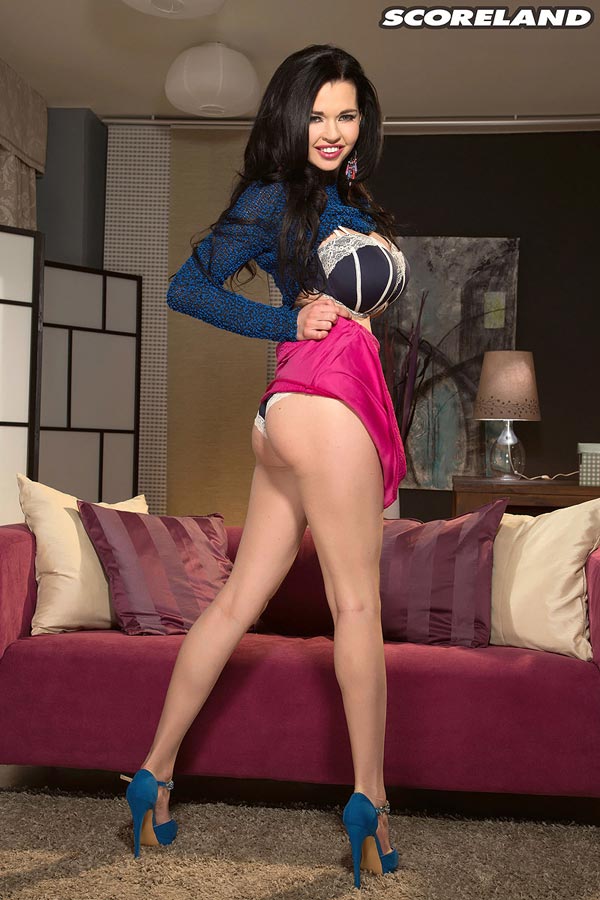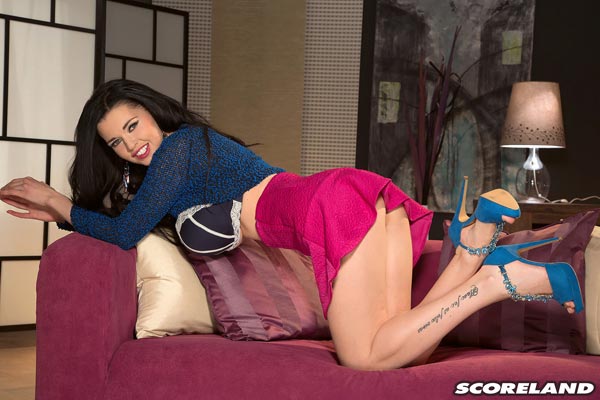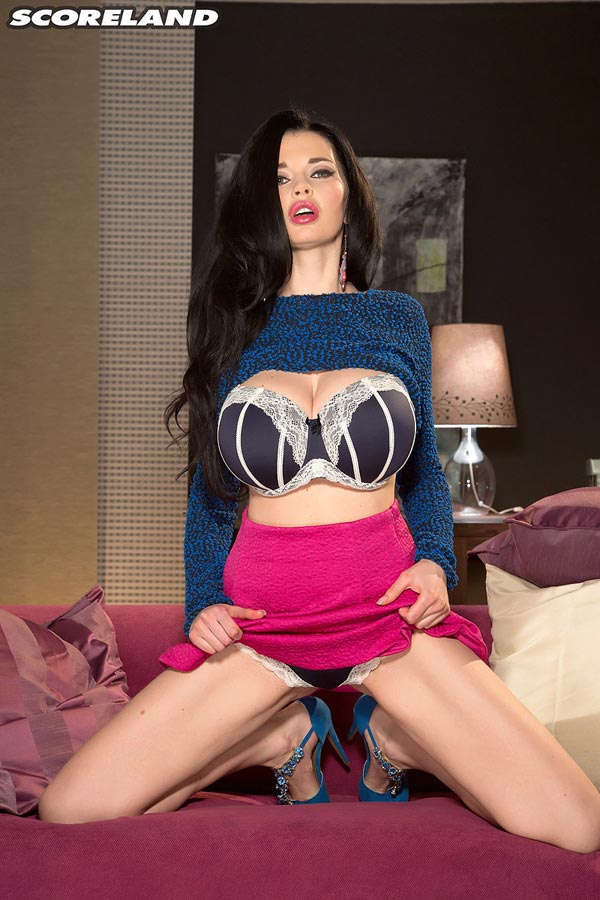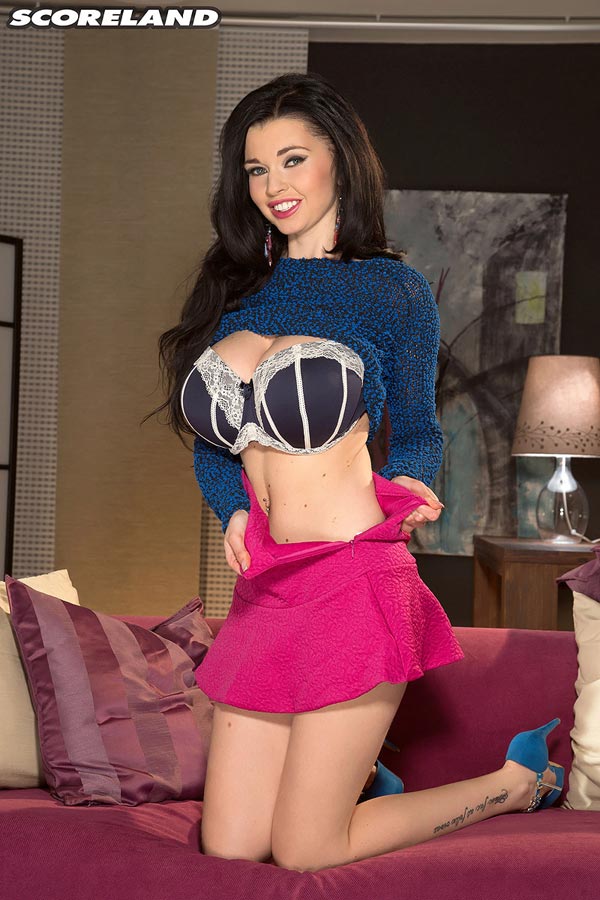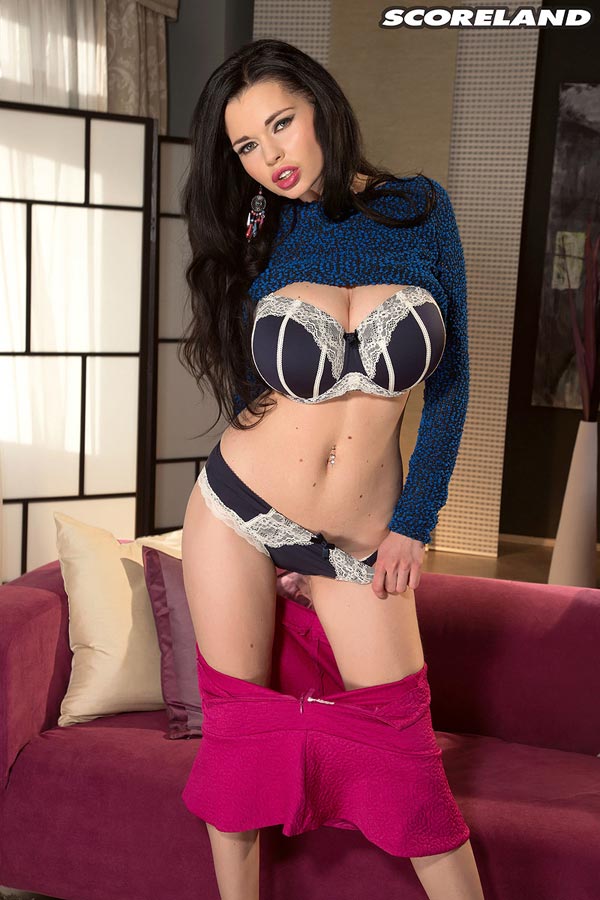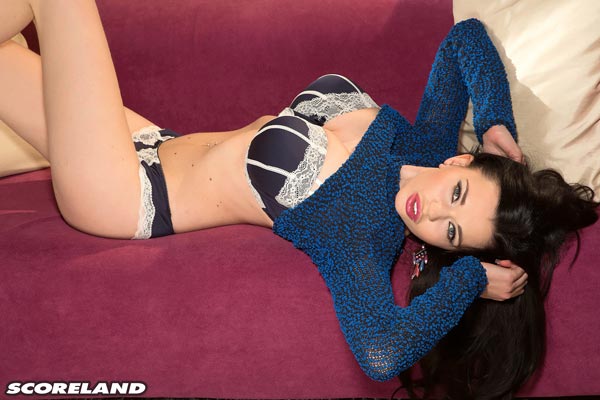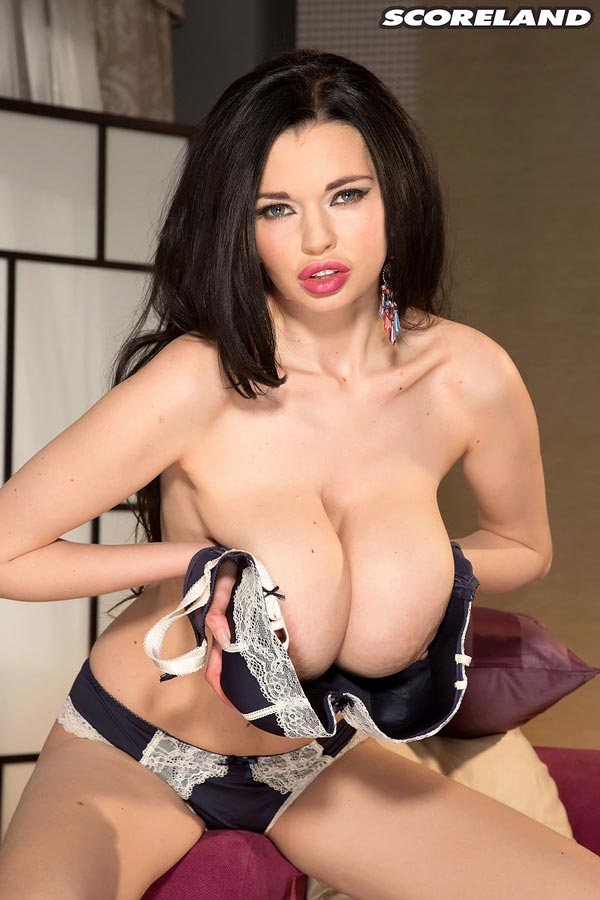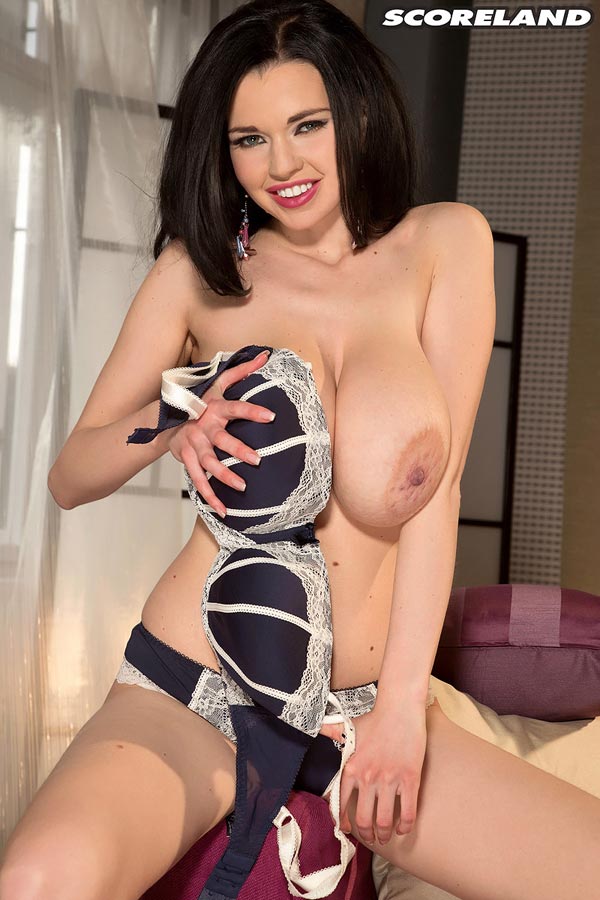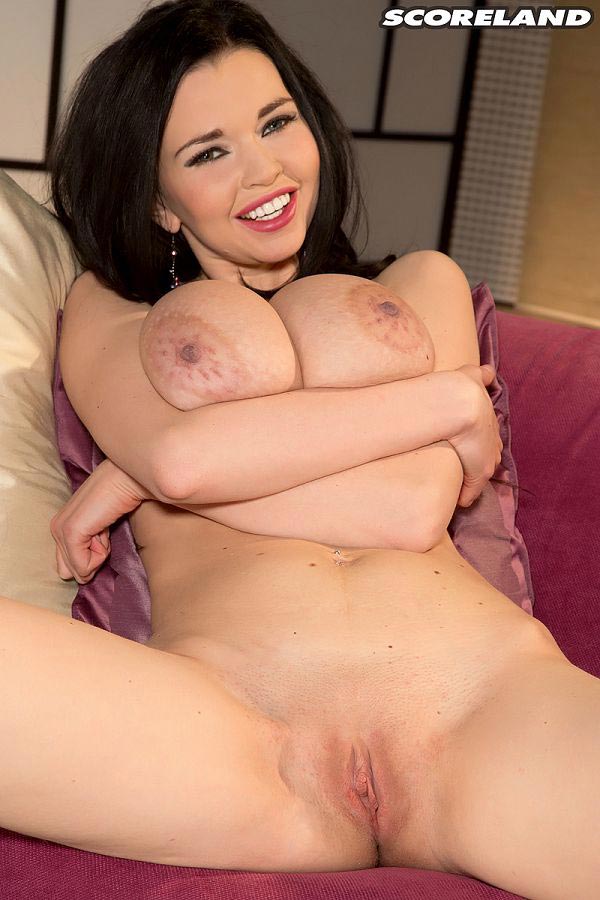 Official site of SCORE's big tit Sha Rizel.