Danielle Derek super sizes her rack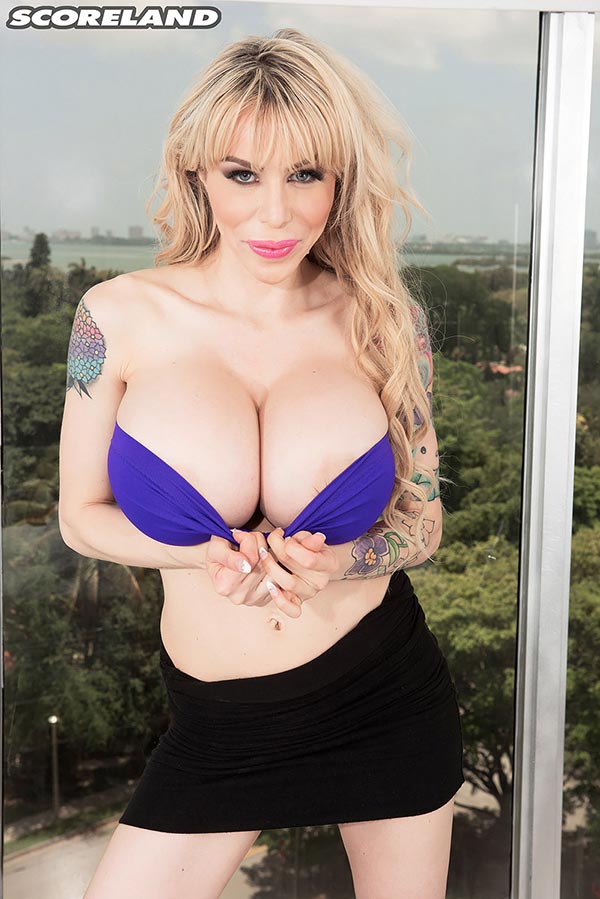 Danielle Derek is a busy girl, always on the go-go-go. She's been like that since we first met her in 2005. With her super-slim body and tiny waist, Danielle's always riveted everyone's attention. A big-tit worshiper, Danielle super-sized her boobs, something she's wanted to do for a long time. Big breasts make her happy and horny, the bigger the better and the happier she is, the hornier she gets. "These are my brand-new boobies, and they are 34 double-H!" Danielle excitedly tells the photographer. "They pop out all over now. They pop out all the time!" SCORELAND: Danielle, how come you went bigger? Danielle: I just wanted a change. I was tired of the size I was, and they didn't have that big, round, fake look I love. I love them super high-up.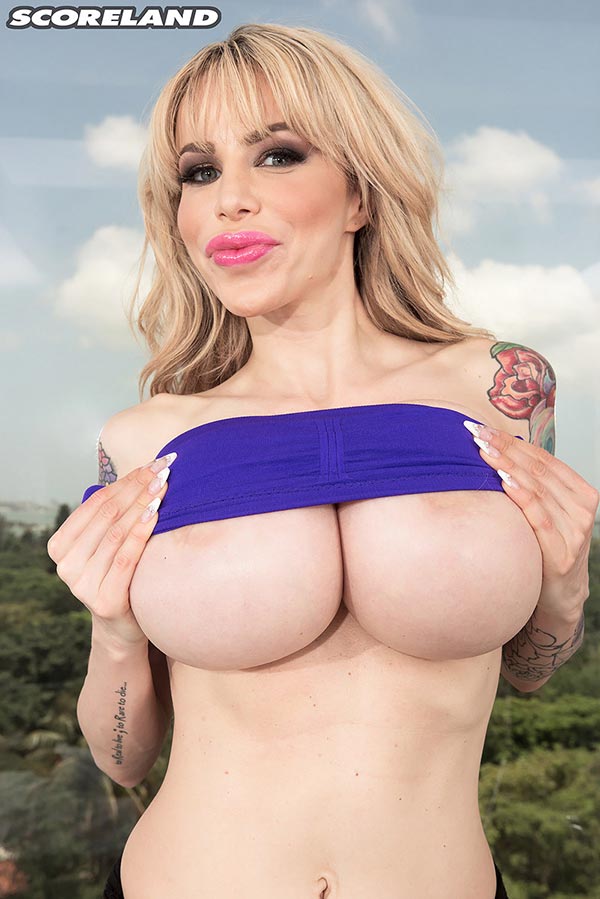 SCORELAND: So now that you're bustier, how do people react to your huge tits? Danielle: I just moved to Miami from New York City, which is very conservative and modest, and when I was there, I wore a lot of hoodies to shield them. I find that people will look, but my boobs almost frighten them, so they're not going to ask questions or anything, but I will get stares. Nothing rude has happened so far. I understand that my boobs are not normal. But I wanna look like this, so when I get the attention, I deal with it. SCORELAND: You said New York City is conservative. I never thought of it that way. Danielle: New York people are very conservative, and New York is also the kind of place where people just put their heads down and go.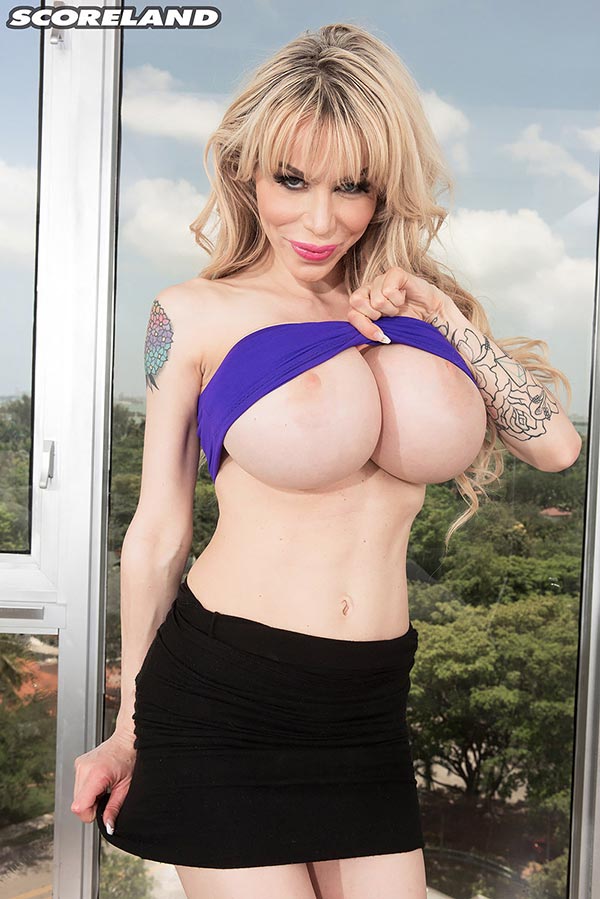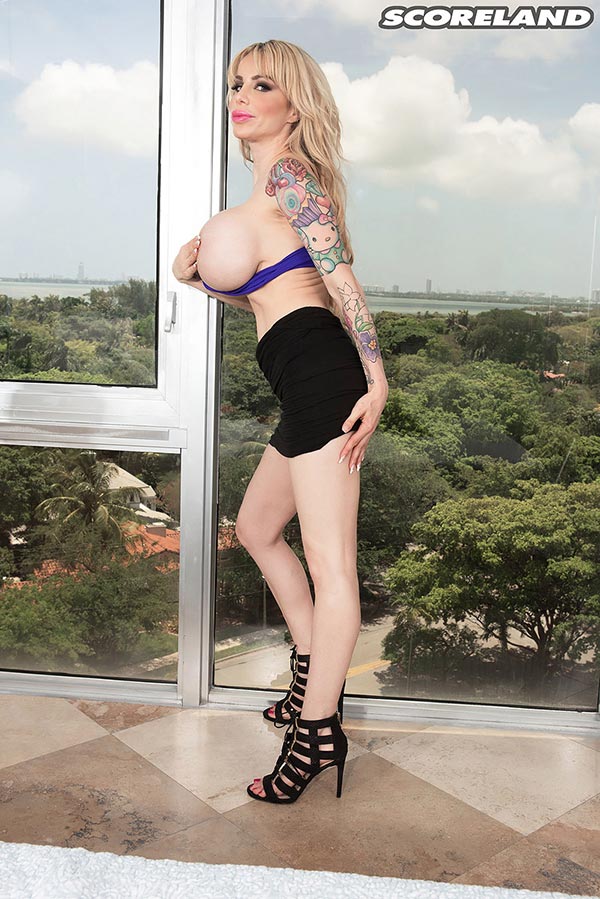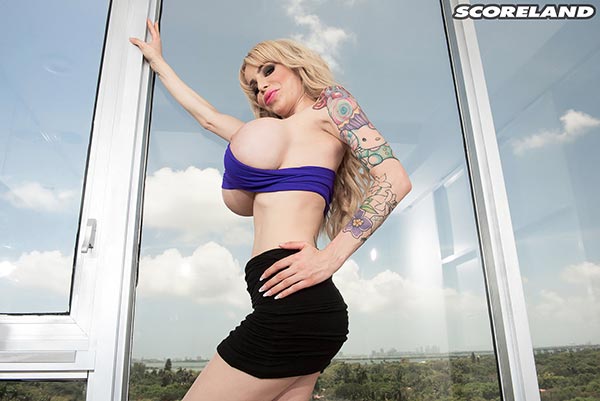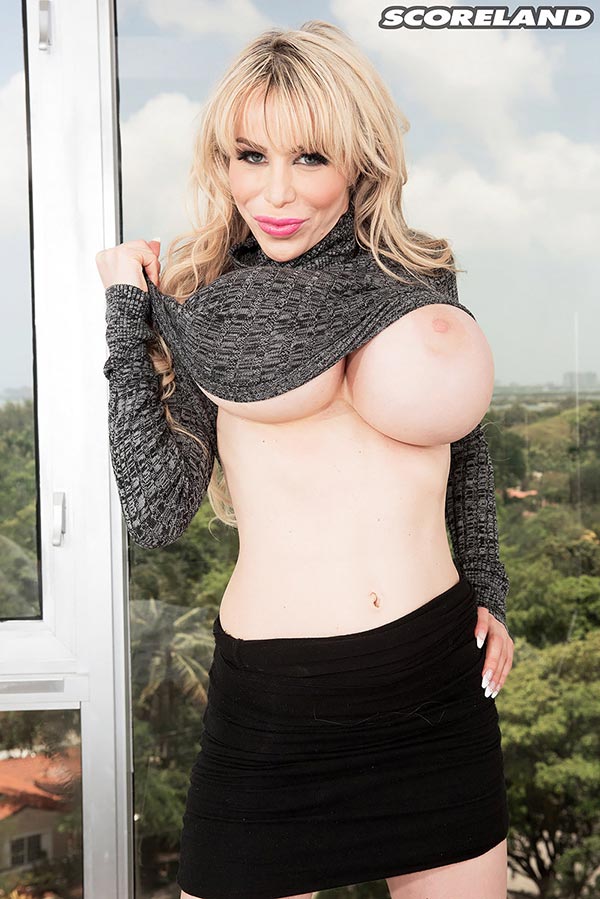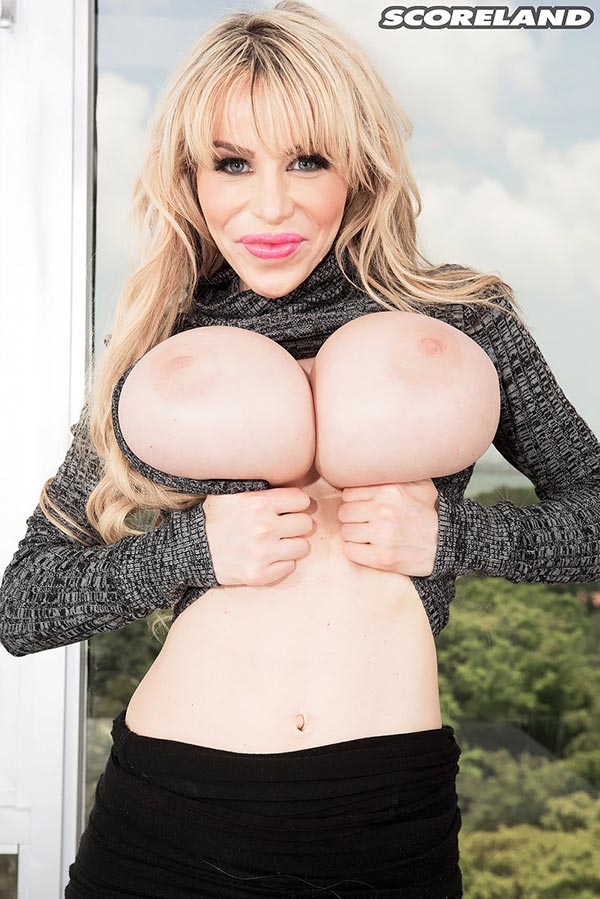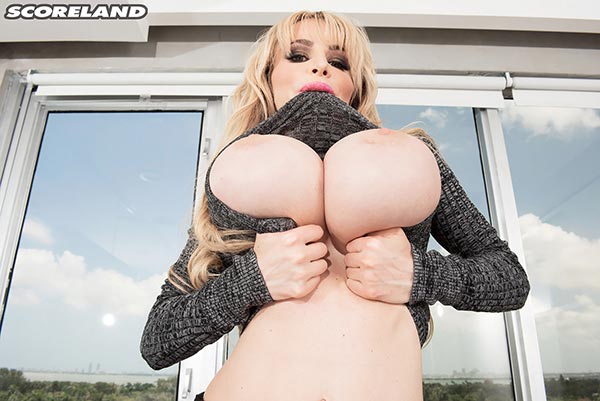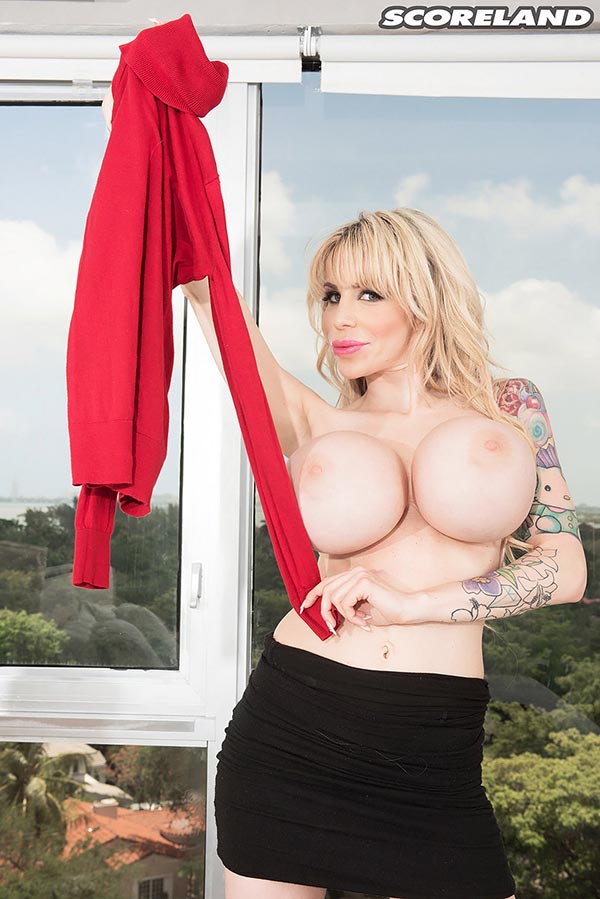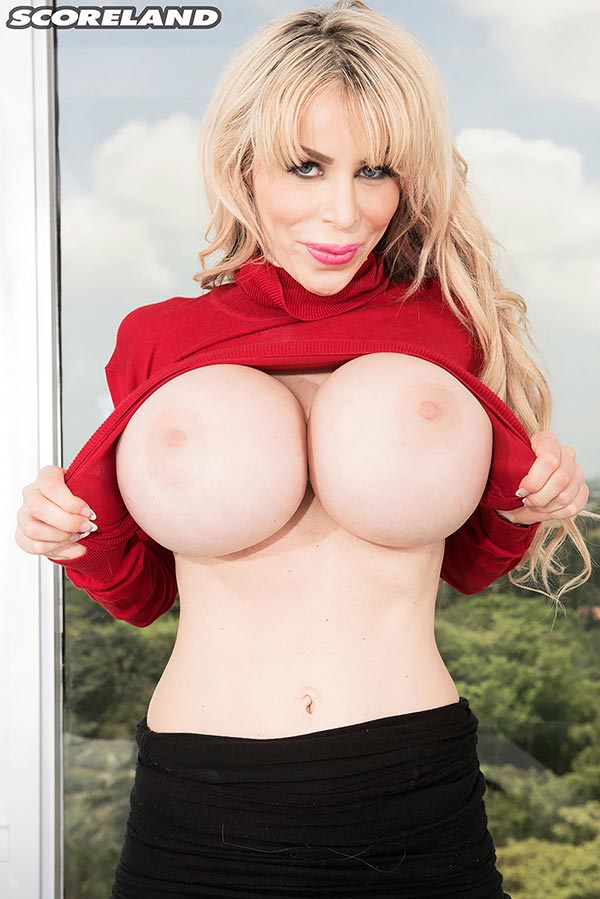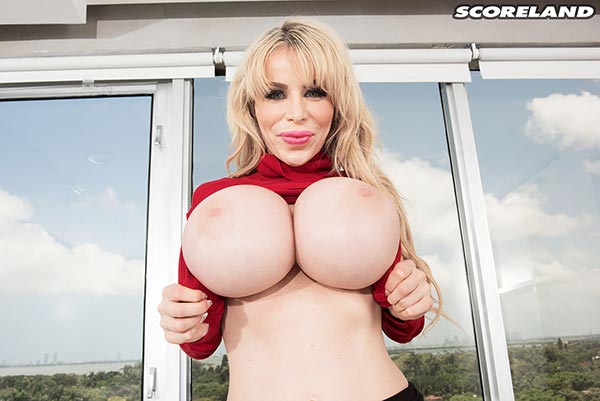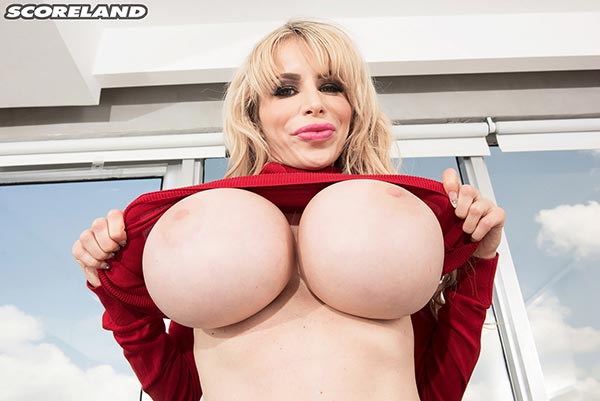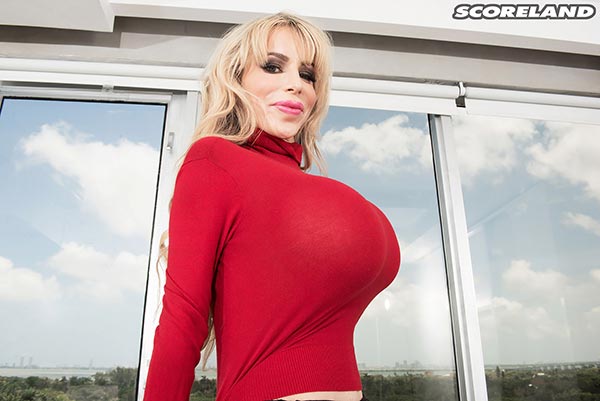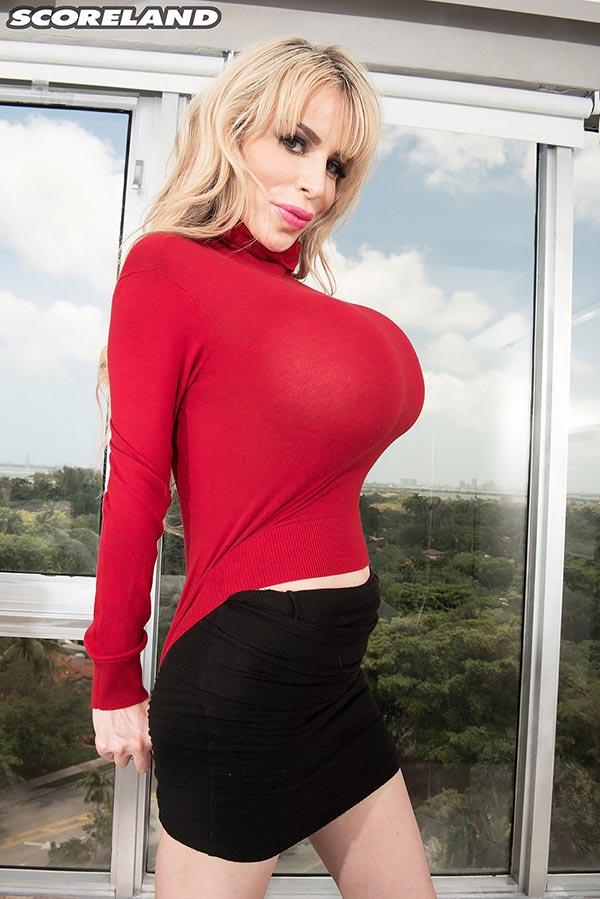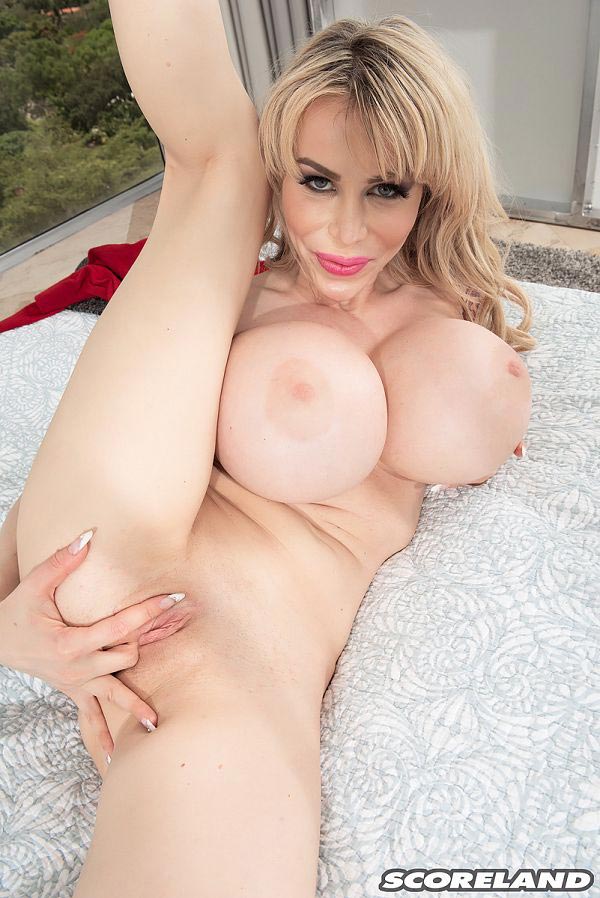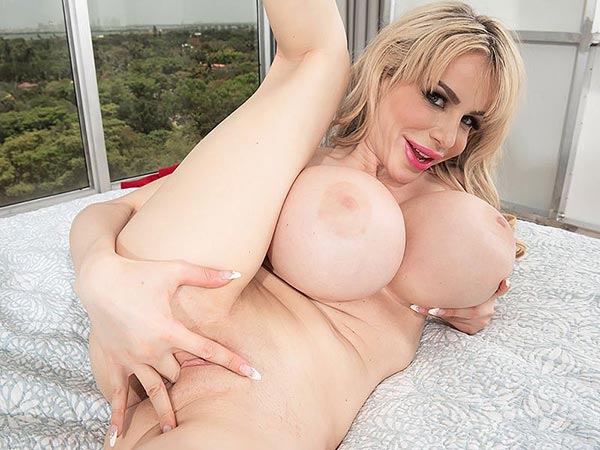 Watch Video Scene