Giant sexy hooters Leanne Crow and Delzangel get wet and squeezed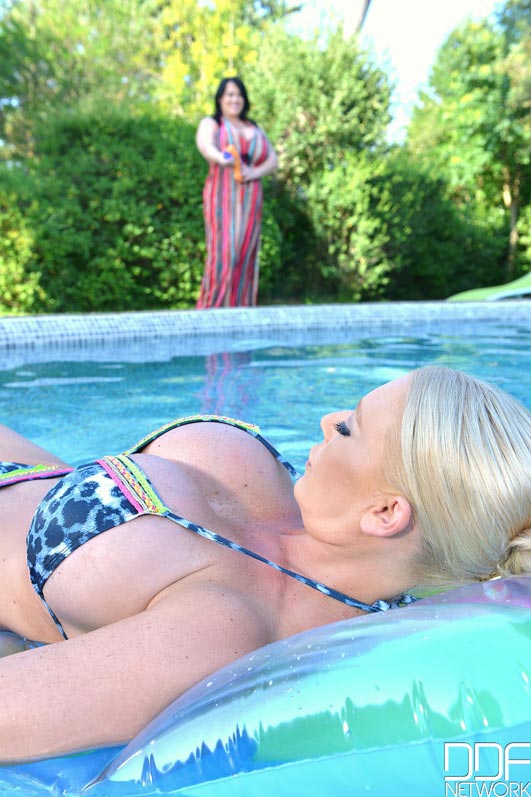 DDF Network is happy to offer a nice swimming pool to our models. Today, our two busty bombshells from Great Britain join us in the outdoors to celebrate the last couple of warm days of the year. Leanne Crow and her friend Delzangel can't wait to show off their enormous cleavages and our DSLR cams are there to deliver FULL HD and crystal clear material to your screens! Sit tight, grab your boner and get hard, when these two hot babes take over our wetland biotope!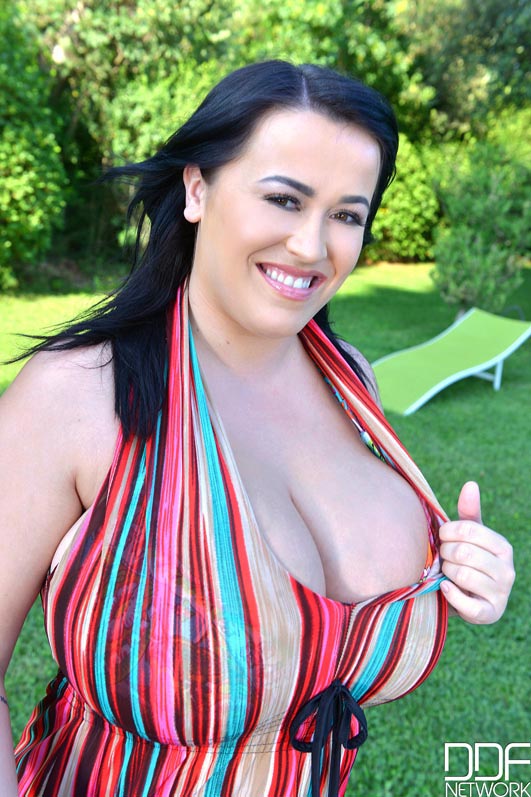 Delzangel enjoys a nap on her airbed when her playmate Leanne Crow shows up with a water-gun. She can't wait to get all wet and takes off her shirt so we can catch a glimpse of her big tits, which are still tightly wrapped into bikini material. The second she frees her giant jugs, your jaws will drop down to the tip of your boner! Then she gets into a water-gun fight with her friend Delzangel and both start playing with their amazing knockers!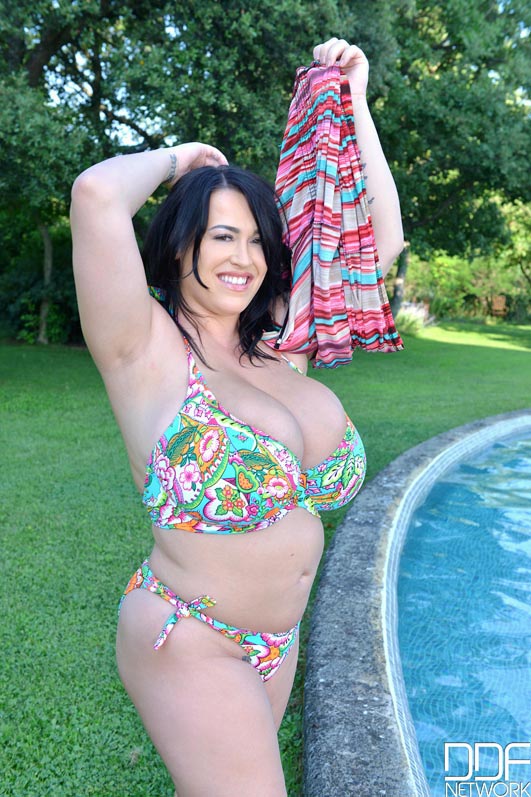 Can you imagine motorboat those gigantic hooters? Can you imagine titty fuck both of them? Well, today you get some floating gazongas when the two British Bombshells with big tits get all dirty in that pool! Enjoy some closeups below and don't forget to come back for another episode of DDF Network's Busty series!