KatieThornton nursie knockers naked
Hello my horny patient, how are you feeling today? Much better I hope. But if you don't feel 100%, well, that's what Nurse Katie is here for! Why don't you just relax and open your pants as you watch my Full HD Penis Therapy video.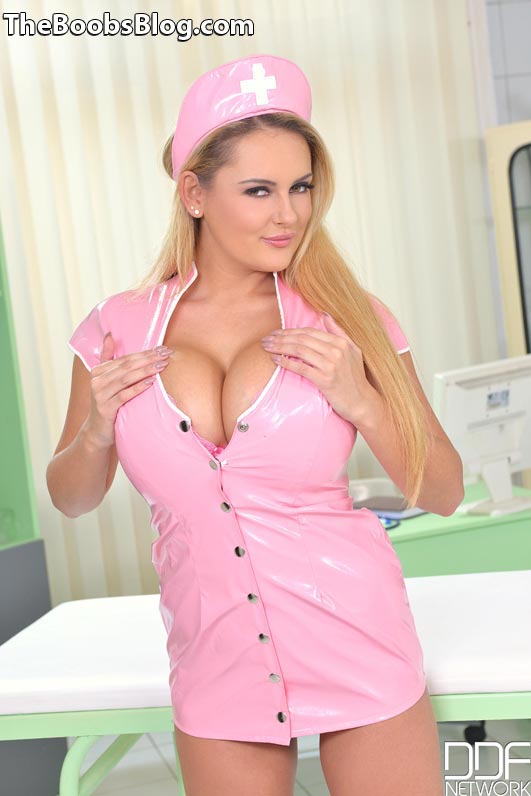 Yes, I said Penis Therapy, busty pornstar style! Because it will make you feel 110% better to look at me show off my 32F British bosom. No, make that 150%!! First we'll start gently giving you some cleavage tease in the front of my uniform. Pink sure does look good on me, don't you think?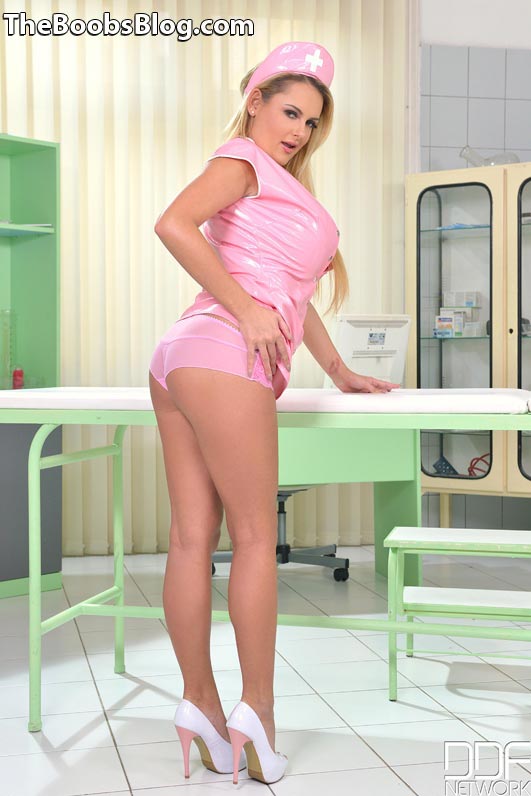 Once I get my juggs out of the uniform and show you them in the bra, your healing will really go faster. Come in close as you watch my big breast sex video and just imagine me smushing your face in my boobies! Keep on stroking that boner, any nurse will tell you the patient can't get better unless he does his part!! 😉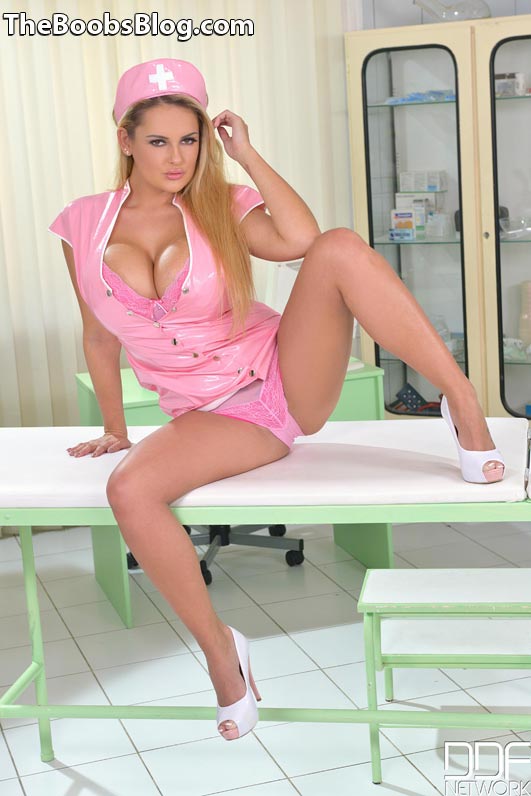 Ah, now you can see Nursie's knobs naked! Doesn't that make your heart beat a little faster? Get the blood pumping as it should? And the stiffie stiffen harder? Do your stroke exercises while I guide you to the best of health with my big titties. Would it make you feel even better to see me hold them in my hands or squeeze the nipples, or even to show you my bare shaved pussy too? Well I want to do my best to make you feel YOUR best!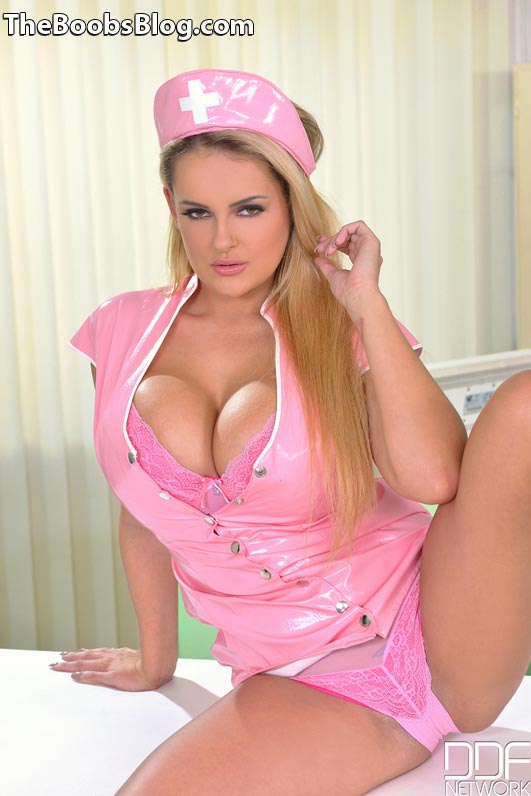 Now squirt for Nursie. You know you want to. I did these nude pics for you, so once again, darling, do your part!! 😉