Minka's big tits attack
This Minka Hardcore Special pictorial was published in April '06 SCORE. This scene was originally conceived and shot for the movie Busty Hookers but was later added to Tit Attack instead of a proposed "Busty Asian Hookers" DVD with other top-heavy Asian girls.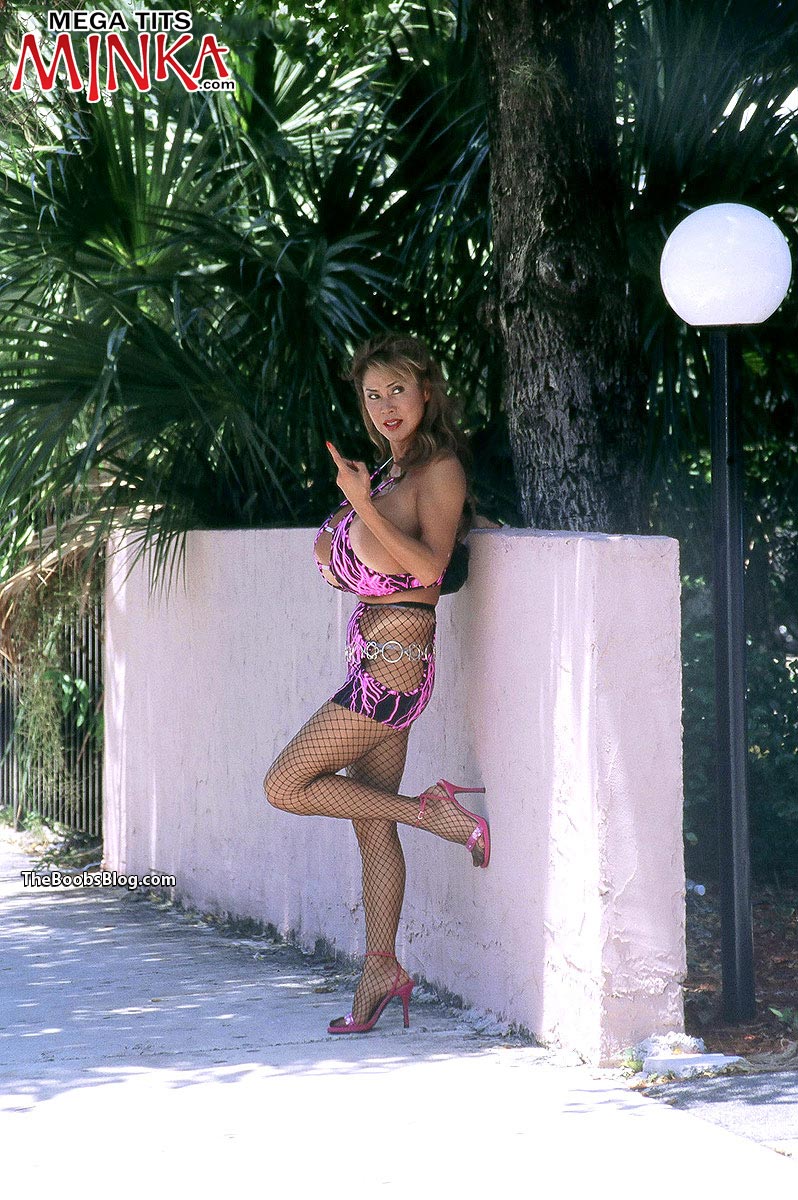 The notorious No-Tell Motel is the setting where Minka provides mega-boobed full service for Matt, who's been cruising in his SUV with a pocketful of cash when luck strikes in the amazing form of this SCORE contest winner. "How much?" asks a desperate Matt, who's got a sudden yen to fuck her. "I charge a lot!" Minka answers with a smile, bending over and thrusting her irresistible moneymakers into his passenger window. "Wow! Those are some huge tits! Hop in the car," Matt tells Minka.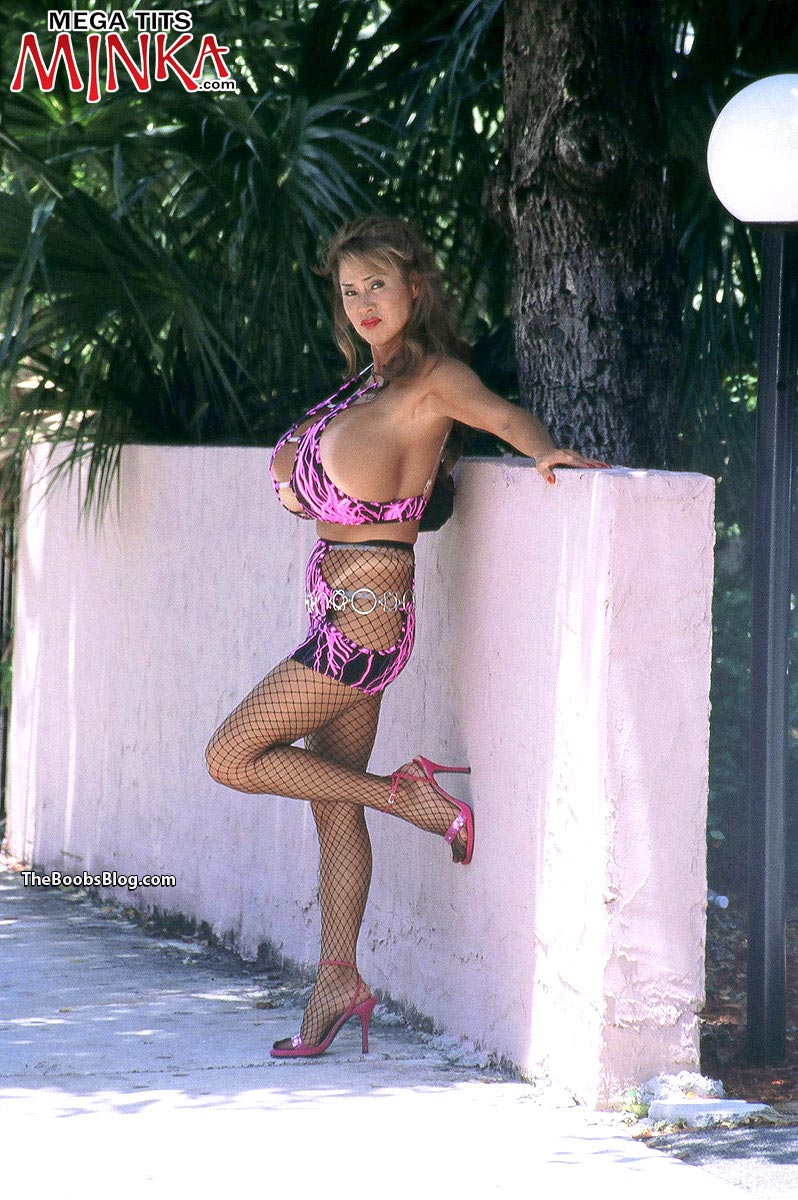 "You're gonna love them," murmurs a confident Minka and we know she's not kidding around. "You fuck between my tits, get sucky-sucky, fucky-fucky. I fuck you long time."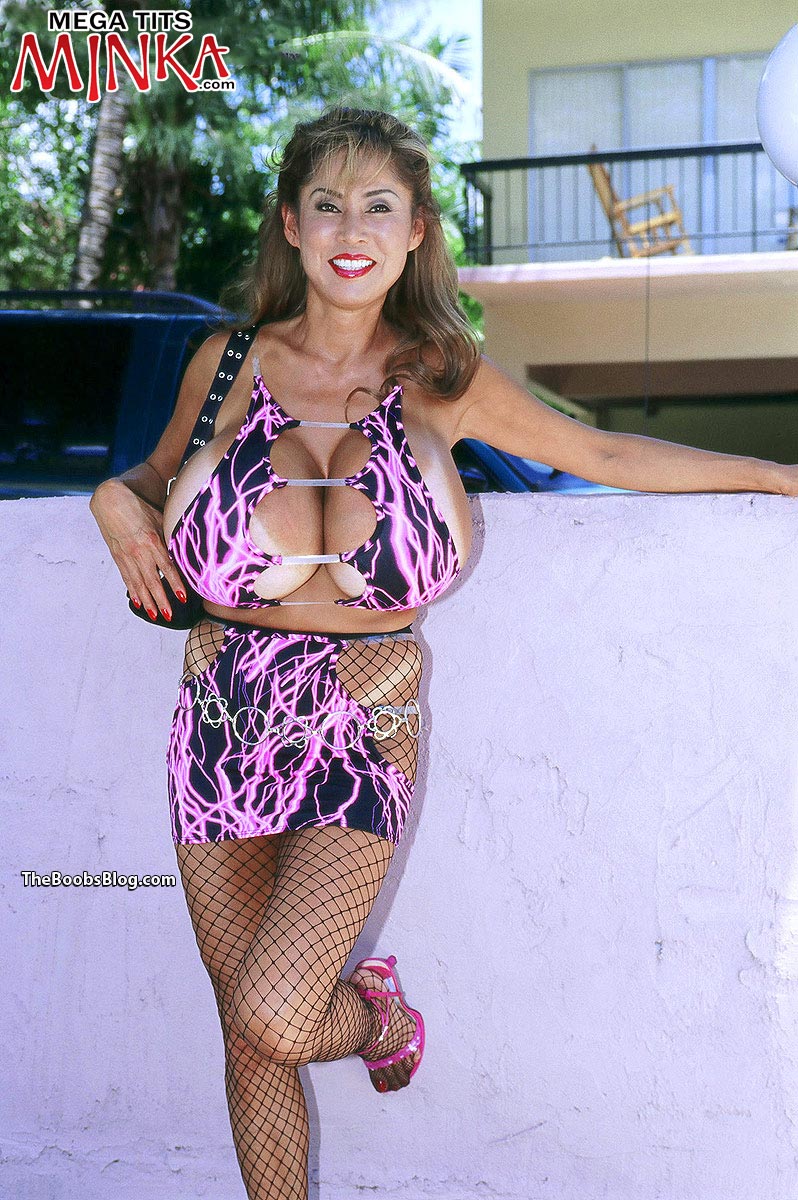 During the production of the opener, Minka's presence on the gritty streets was easily noted by a lot of horny, horn-blasting drivers. Fortunately, no one rear-ended anyone or ran over a person, something that easily could have happened. In fact, it's surprising it didn't happen because in the past, boob-struck pedestrians have turned their heads to check out Minka and walked straight into streetlight poles or into other pedestrians. Included in this photo set are some unique, "bomb-sight" photos made by shooting into the mirrored ceiling over the bed, pictures not seen in the original magazine layout.