Roxi Red's super huge natural tits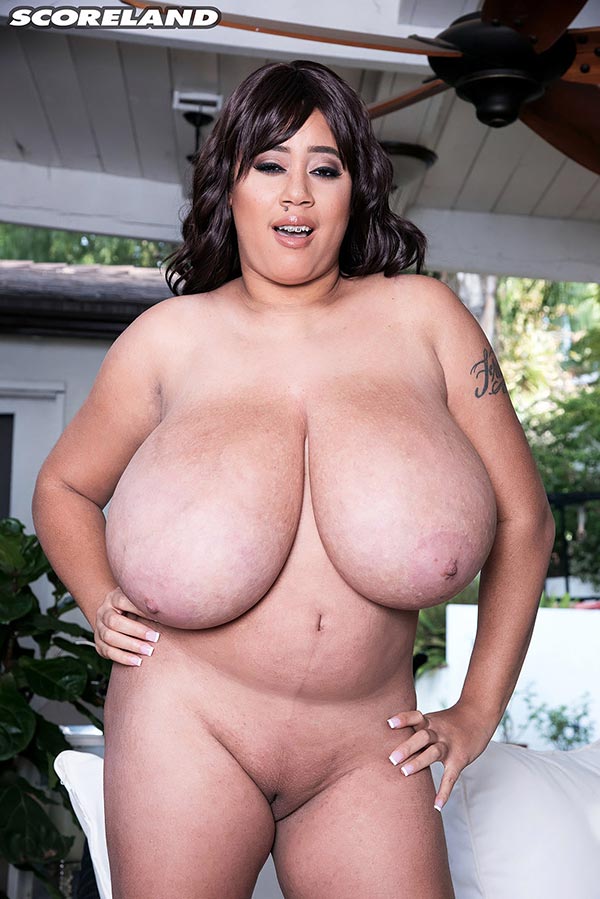 "People ask me what kind of guys I like," said Roxi. "I tell them I like nice, sweet men who know how to treat a lady. Of course, he has to love tits. He has to appreciate all of me, not just my boobs, and want to get to know me. Sometimes, guys will check me out and they look like they're going to pass out. I think it's funny but I think it's sweet also." It's going to be five years since Roxi started modeling at SCORELAND.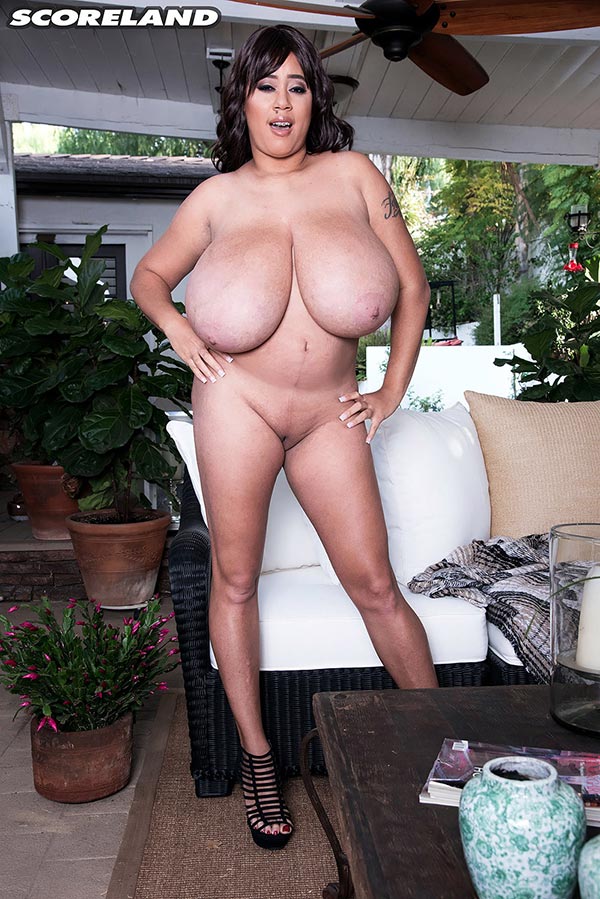 Modeling was something she always wanted to do and then she found TSG. It's surprising that with her looks, the vastness of her unbelievable naturals and her spectacular, brick-house bod Roxi never modeled before 2012. She knows the effect she has on men (and women too). In breaking news of the bra strap-busting kind, get ready to see Roxi's first anal sex scene with a porn guy, coming your way! Roxi's tried anal in her personal life but never had her booty boned on-camera.