Aliases: Chrystal Ashley
Cup size: 121XXX
Birthdate:
Biography: So what two words come to mind when you think of Crystal Storm? If you know her then they are 'shy' and 'sweet', if you don't they are probably along the lines of 'fuck' and 'me'. No one would blame you either but you would make Crystal blush probably. This is one mega boob superstar who never became jaded and harsh by the lifestyle and you can see that in her movies and public appearances.
I checked out her personal fan site (crystalstorm.us) and it says she's slowed down from touring right now and I was surprised to find out she still toured at all.
Crystal retired from modeling in 2001 but returned in 2005 to do a slew of shoots for various mags. She's been working to get herself in great shape and is starting to tour more across country.
In 2008, Crystal changed her name to Chrystal Ashley or Chrystal Ashley Storm. She continues to feature dance around the country under her new name.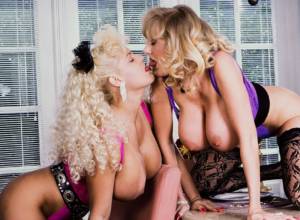 0
Crystal Storm and Kayla Kleevage had a 1991 tabletop meeting of the mammaries, as big-busted...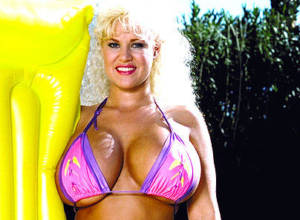 0
Throwback Thursday with busty legend Crystal Storm at the pool.