Angel Wicky & Tigerr Benson threesome at the stripper club
Blonde
sexbomb Angel Wicky and her date Novis are having a blast at the strip club watching horny, busty beauty Tigerr Benson
work
the pole. Angel is going into heat and getting a
wet
pussy
as she checks out Tigerr's shapely and sexy body gyrate and grind.
Holding a bill, Angel walks over to the stage. Tigerr knows how to accept Angel's tip. With her big tits. Tigerr cups her naked cupcakes and Angel sticks the money in her cleavage. They softly smooch and Angel walks back to her happy seat to continue watching Tigerr's striptease.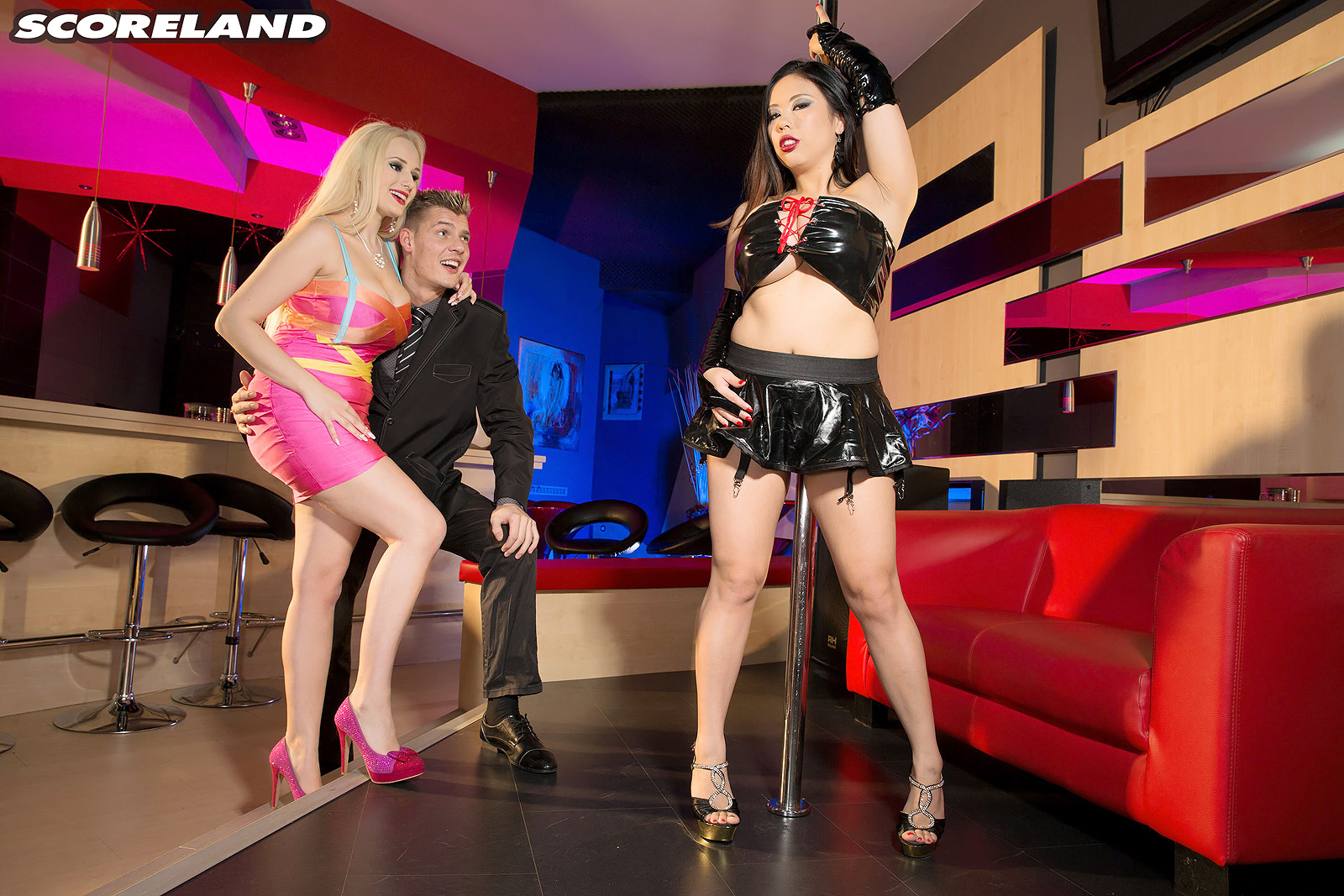 Pushed over the edge, Angel walks back to the stage, presses her body against the British doll and asks Tigerr if she can do the pole with her. Tigerr likes this idea. Not content with being a spectator, Angel's guy comes behind the blonde Czech bra-buster. Licking and kissing Tigerr's jugs, Angel is in ecstasy. Her dress is lowered and her big succulent boobs are bared so Tigerr can enjoy tonguing her sweet nipples in a tit for tit exchange.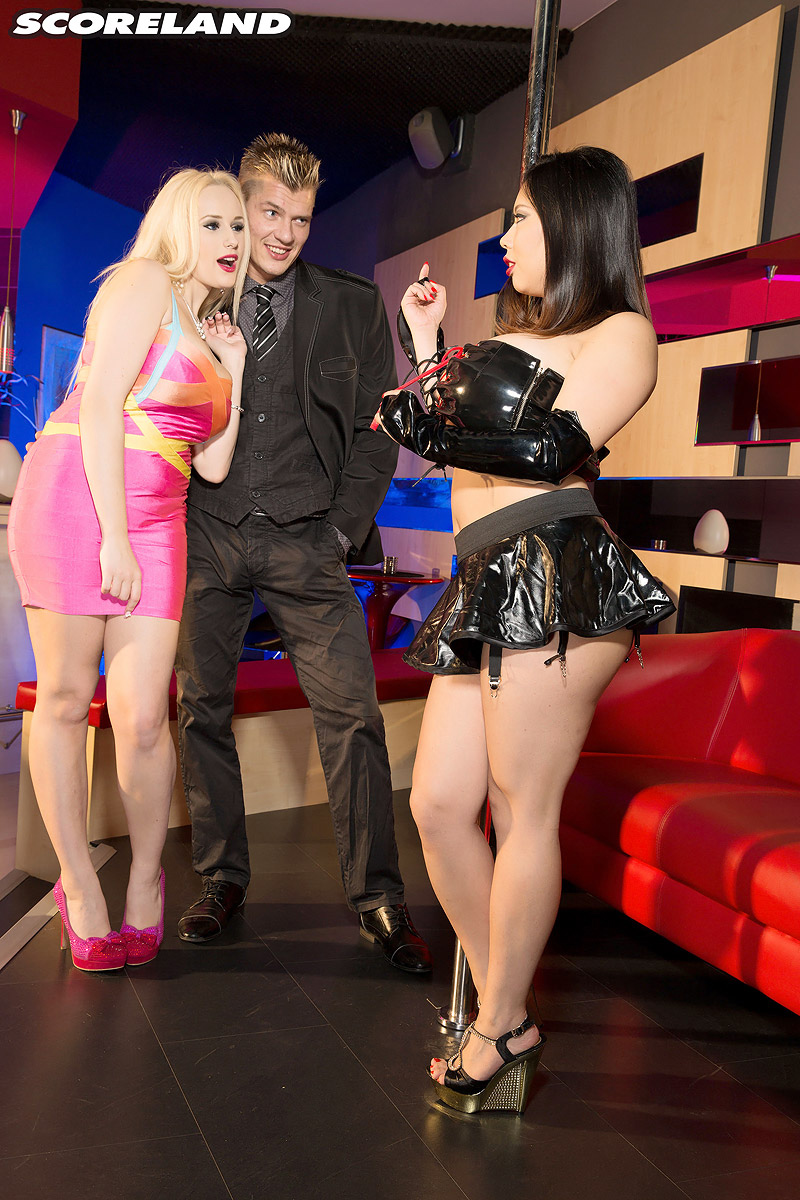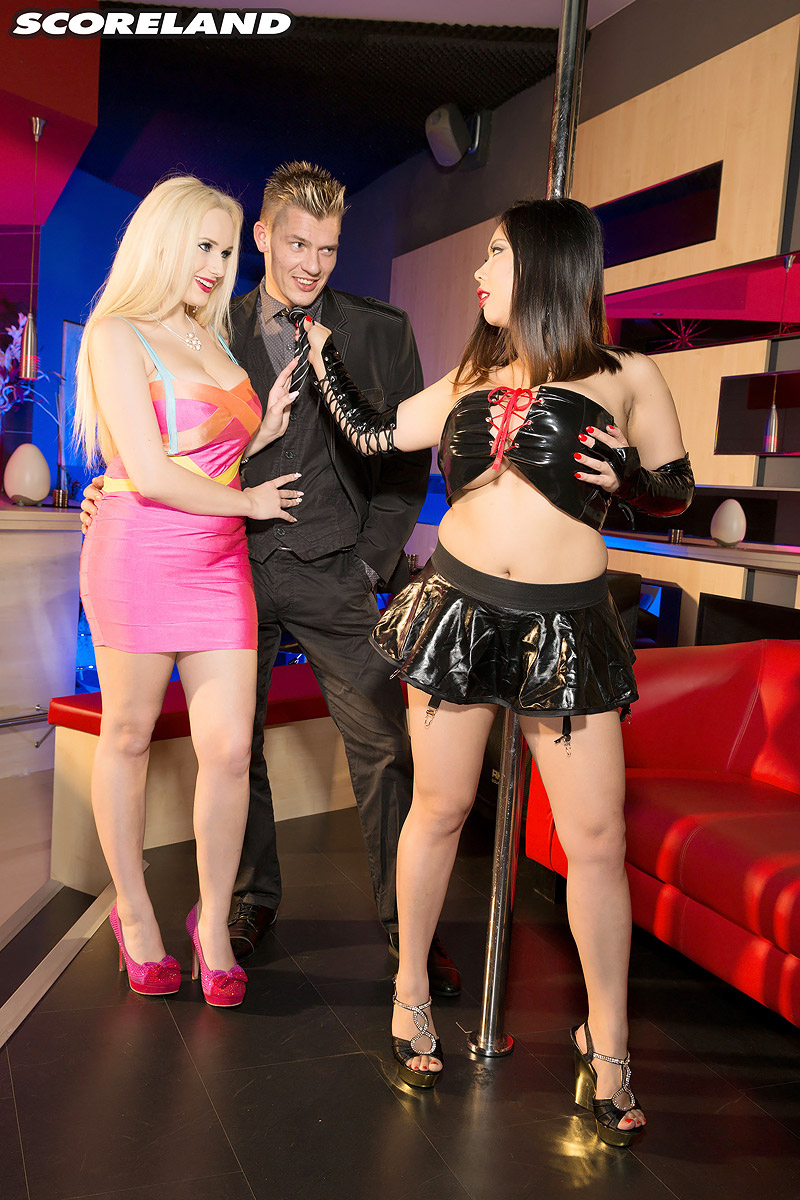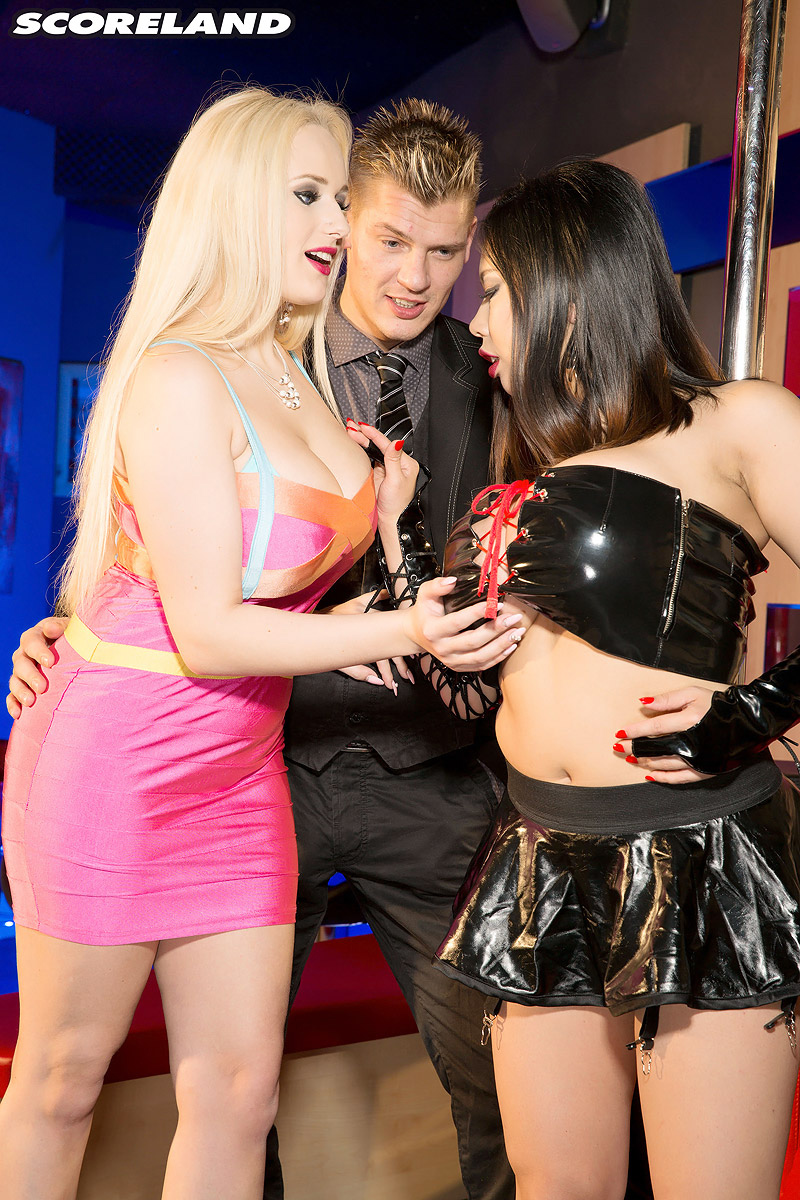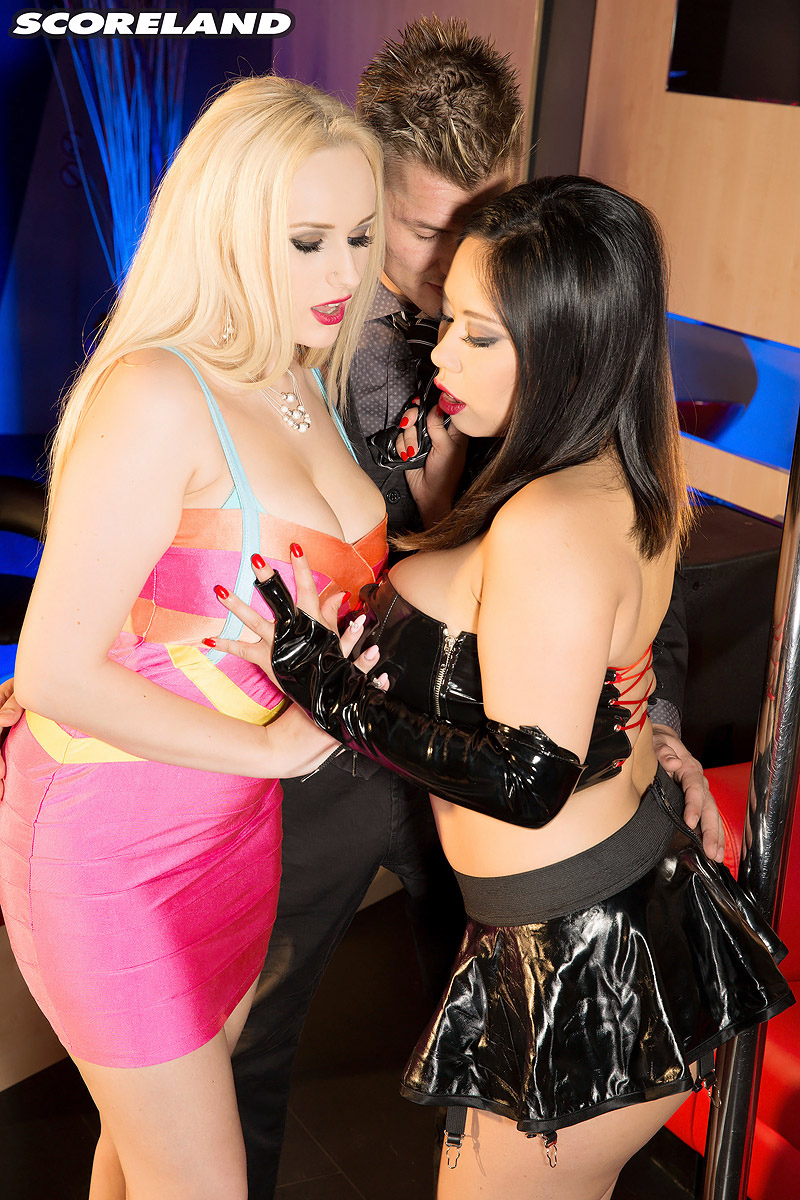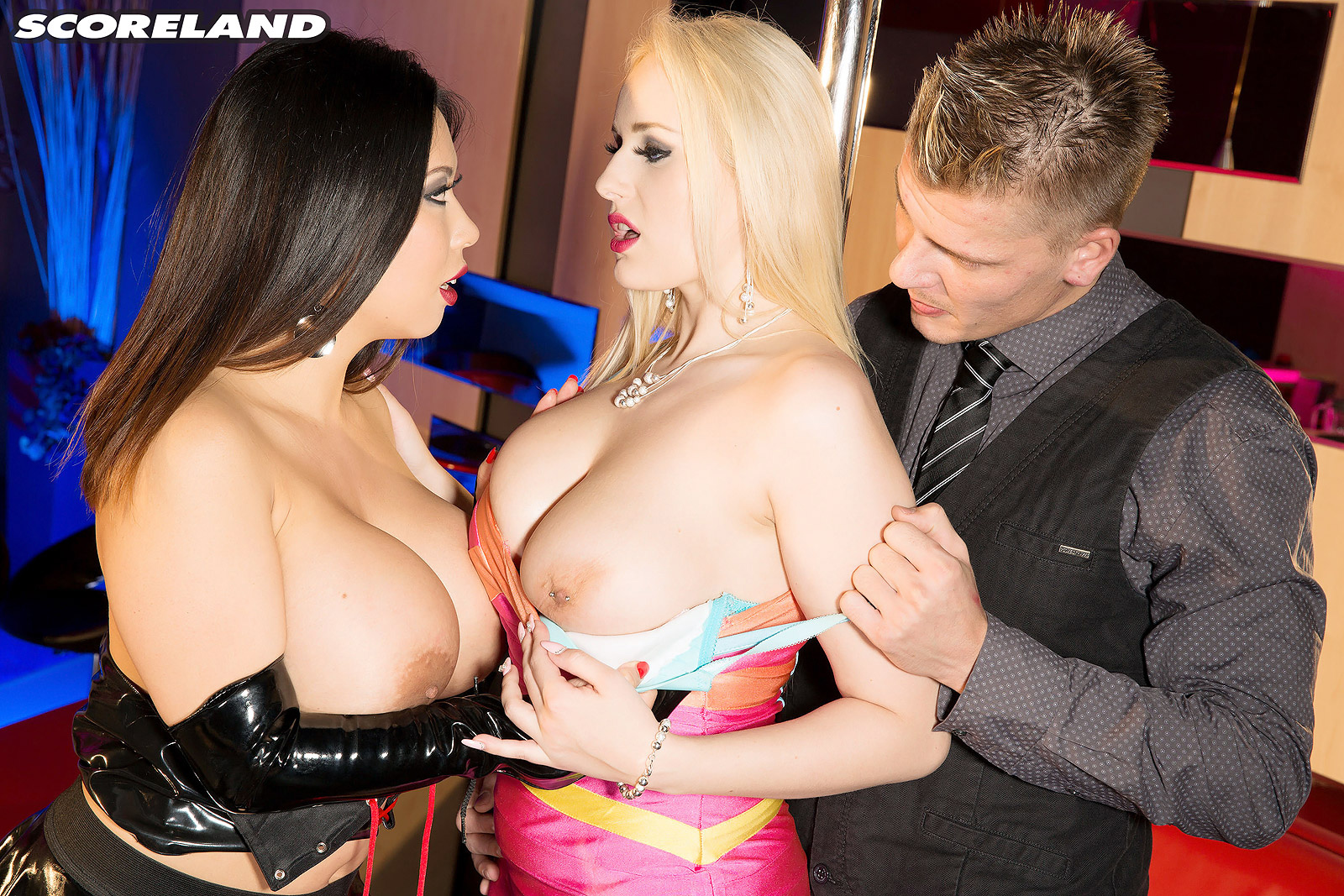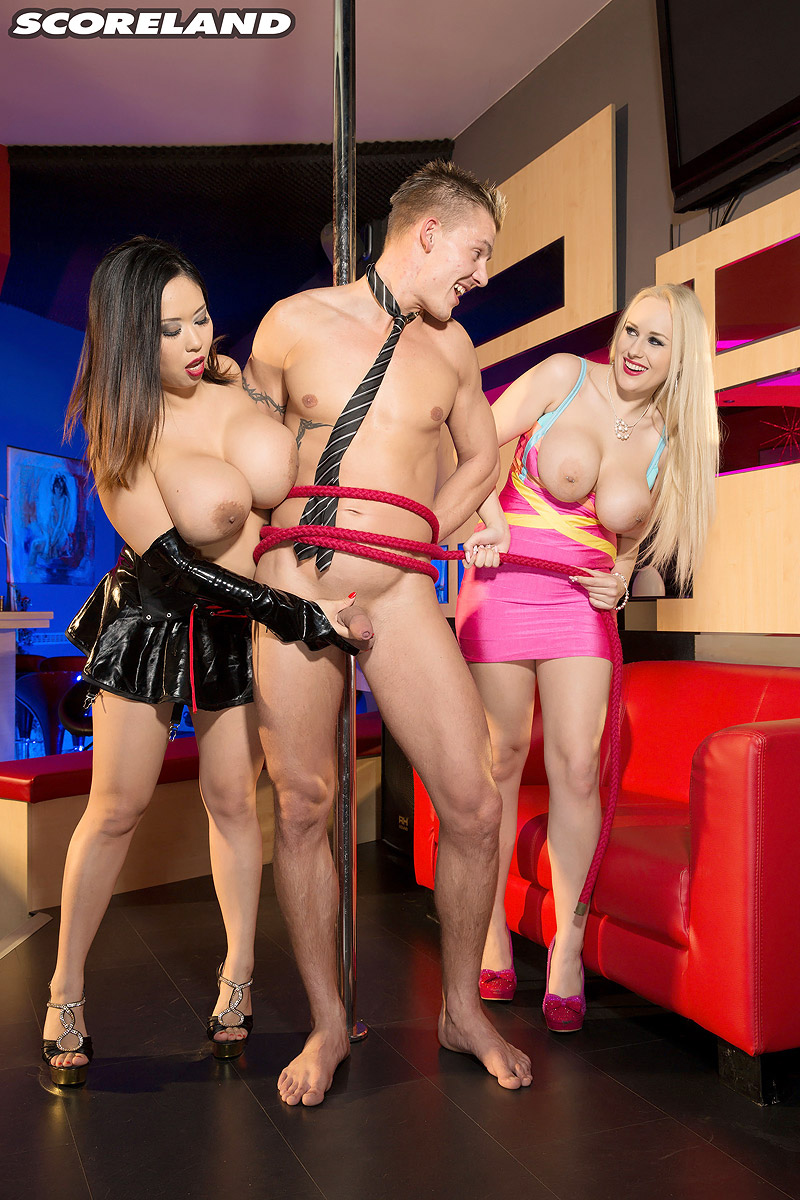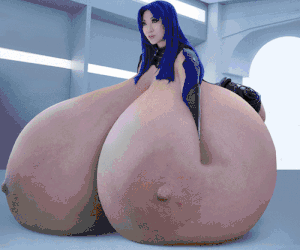 Celebrity breast expansions