Double D Discipline With Angela White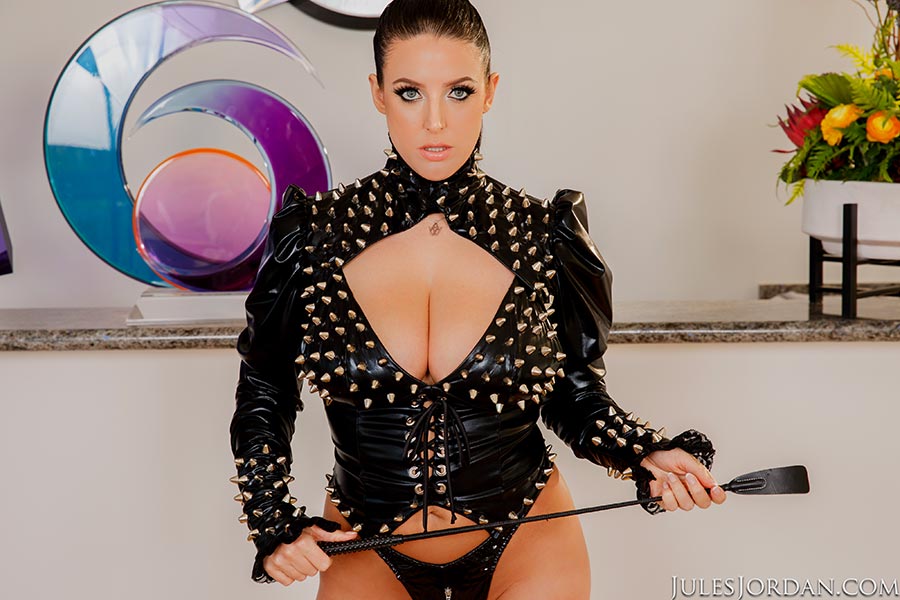 Angela White takes control and punishes Jules for being a bad slave! Wearing patent leather lingerie with silver studs all over, Angela swings a dog leash as she tempts you with her curvaceous body. She runs the leash across her giant tits before latching it onto Jules' collar and walking him to the bedroom to begin the destruction. Angela pulls out her massive fun bags and smothers Jules with them, making sure to put her nipples in his mouth to be serviced. She stands him up and cuffs his wrists against the door then puts a dog bone shaped gag in Jules' mouth so no one can hear him scream.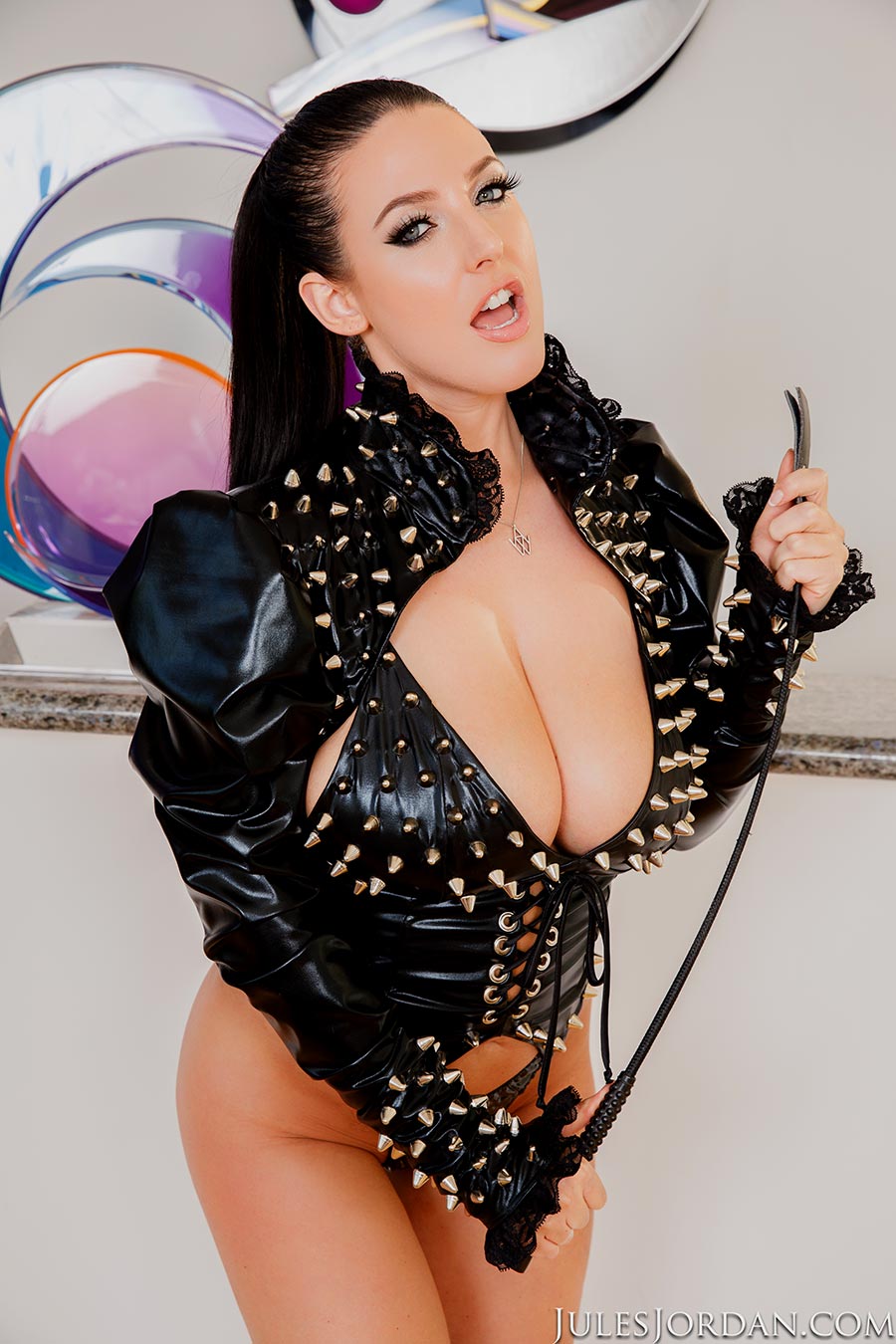 Angela pinches his nipples and gnaws at his balls through his tightly whiteys before grabbing a riding crop to to slap his sack. Knowing there's a lot more she can do to punish his balls, Angela pulls out clothespins and clamps them on his nipples and balls then brings a pinwheel to tease him some more. She notices his bulging cock and decides to give him a small reward as she pulls it out and starts licking and sucking on it. Much to Jules' delight, Angela rubs her soft boobs against his dick before wrapping it with 3 cock rings and smacking it with the riding crop. Angela breaks the cardinal rule of BJ's and uses her teeth to tease his bound cock before grabbing a whip to flick against his balls.
It's getting harder for her to resist pleasuring Jules' rock hard boner so Angela decides to give him a proper blowjob and titty-fucking. Once you get this busty babe started you can't make her stop, while sucking his dick Angela slides off her panties then spins around and takes it straight up her ass! Angela does all the work as Jules is still bound to the door, but she lets him free so he can munch on her pussy and asshole as they move to the bed. Finally removing his blindfold, Jules gets to work pounding her horny pussy in missionary before getting into spoon so he can get back in her ass. Angela gets on top to drive his dick deeper into her hungry booty in reverse cowgirl until Jules blows his load all over her gigantic tits! Watch Full Scene at Jules Jordan