Aliases: Joyce Gibson, Joyce Mandell, Joyce Patterson, Pamela Sanders, Norma West, Rinah
Cup size: 48DDD
Birthdate: March 15, 1950
Biography: Alexis Love has had a very interesting career, 3 careers in fact, in porn. She began in the 1960's in a pin-up girl named Rinah. Her cup size in 1969 was reported at 40D in a Russ Meyers film. In the 70's in magazines as Joyce Mandel and Joyce Gibson. She also appeared on an episode of Mork and Mindy in 1979. She retired after that and returned in 1990's as an all-natural MILF Alexis Love. Her tits had now reached a mammoth DDD cup but she insisted she never had implants (she even got a mammogram to prove it). Rumors abounded though and this really pissed her off. You can't blame people though – that is a massive increase.
Alexis has also modeled under the names Pamela Sanders and Norma West but never showed pink, or did hardcore, in any of her incarnations. She was born in Los Angeles, California.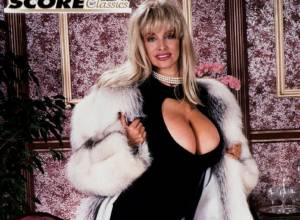 0
An older woman named Alexis Love's goal in making a comeback after her Joyce Gibson...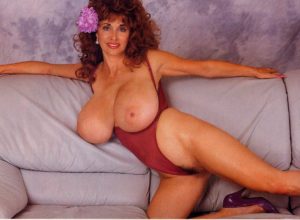 0
From her US newsstand debut, after a 14 year hiatus from modeling. You can tell...