Aliases: Tye Thornton, Katie T
Cup size: 32G
Birthdate: November 6, 1990
Biography:
Katie Thornton is from Burnley, United Kingdom. She began modeling and working for Bluebird TV in the UK in 2009 as Tye Thornton. She was a natural D cup until she got a boob job in October 2012 and went to an eye popping G cup. She did her first hardcore scene the same year before the boob job.
She is 5'5 and measures 32-28-34.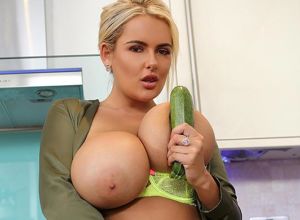 0
Katie T. is up for that absolutely unforgettable veggie masturbation sensation y'all have been craving...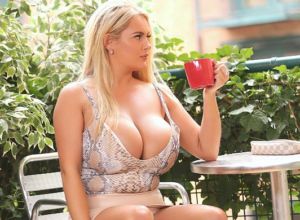 1
Our wanton Brit babe Katie T. licks her big tits in today's Busty episode by...