Aliases: Lulu Divine
Cup size: 125ZZZ
Birthdate: 1955
Biography:
Lulu Devine, real name Cynthia Stathopoulos, was born in Boston, Massachusetts in 1955. Lulu was a feature dancer since the late 1980's and began doing porn in 1990. She became almost equally famous for her Kissing Bandit routine. She would run out on the fields during baseball games and kiss the players. Her sister, dancer Toppsy Curvy, goes out with Lulu on her bandito runs.
In 1993 Lulu stopped making porn movies and she retired from dancing in 1995. Almost 10 years later in 2005, she was arrested in her home in Florida for having a BDSM dungeon and charging men to be her 'slaves'.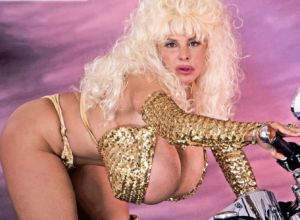 0
1993. A peak year for big hair, bigger-than-big tits and bigger-than-life women like Lulu Devine....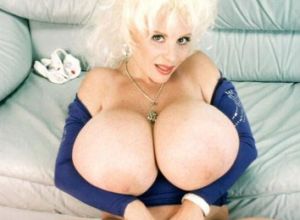 1
Big old tits from busty legend Lulu Devine. She loves spreading her hairy pussy and...