Tony is a lucky man to have the attention of Sofi Ryan. With her big...
Nicolette Shea & Sofi Ryan in Mean Pearls Girls Play.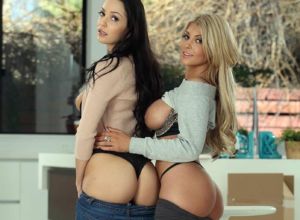 1
Xander doesn't get why his wife insists they spend their entire weekend digging through someone...
Sofi Ryan makes an excellent date to a wedding. She knows how to put down...
Hadley Viscara is trying to raise money for her sorority by washing cars. Ramon Nomar...