Anastasia Sweet Wet and Willing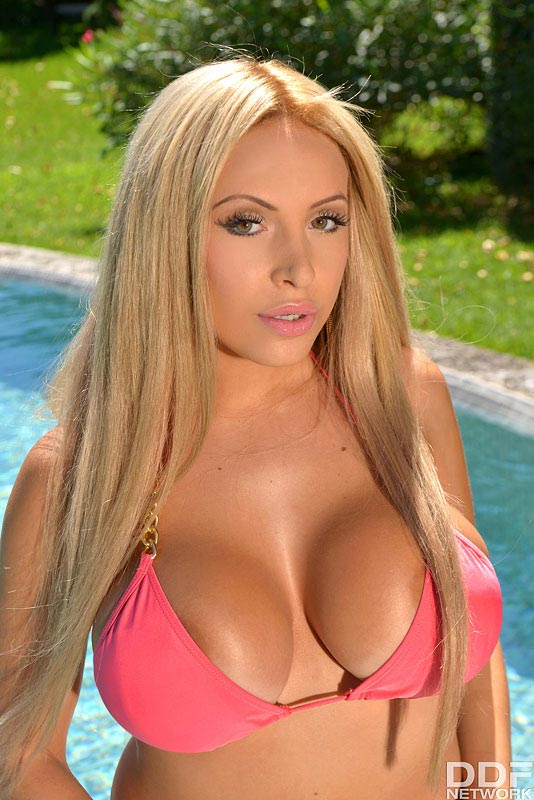 Meet this busty bae Anastasia from France. This curvy stunner–who pleases the tape measure at 40DDD/E-27-38–is actually stands quite petite at 4'11". But you wouldn't know it from her statuesque, Venus-like allure in the DDF pool this sunny afternoon.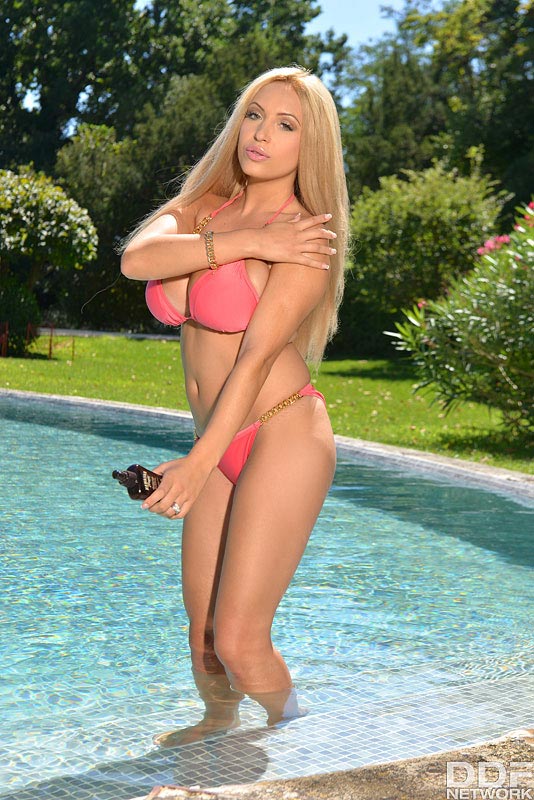 The mamm-tastic mademoiselle rubs suntan oil on her body even as she pushes her bells together in her colorful coral bikini, giving us some lush cleavage views as our DDF cameras come in tight. Turning around, Anastasia shows off her derriere as well, with the crotch of her bikini pulled snugly between her crack so you can imagine the delights within!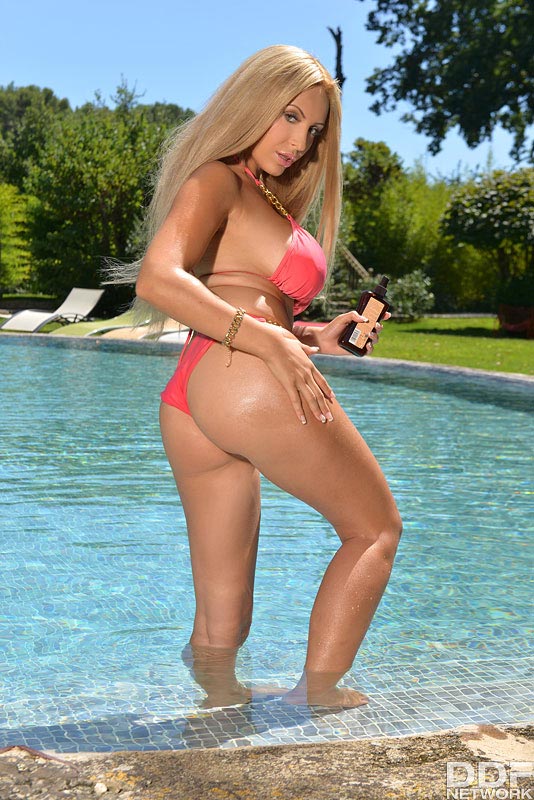 Taking down her bikini top, Anastasia dazzles our eyes with her bare jugs, then wades deeper into the water to cool off. She squeezes her beauties, then settles into the drink just at the water line, providing us with images of a lovely cove made up of her breasts.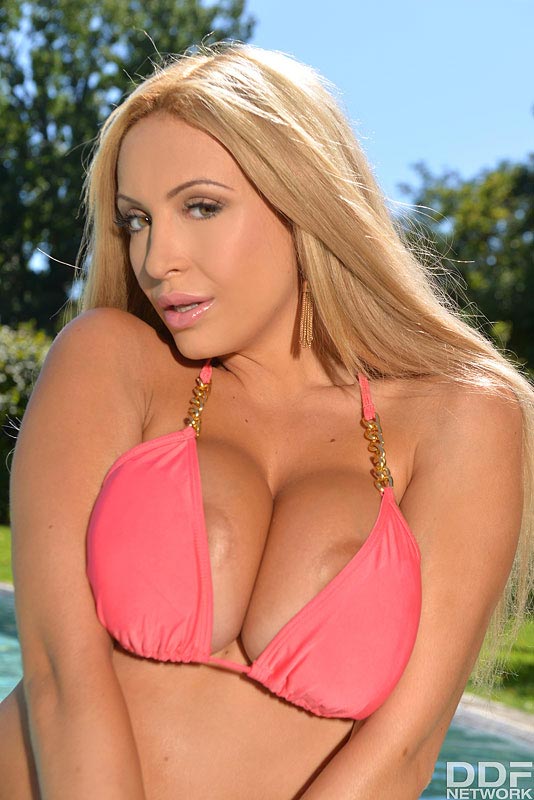 Anastasia finally relaxes on the edge of the pool, letting the water dry on her body as she soaks up the sunshine of our arousal!