Busty hitchhiker Milly Marks
Has this ever happened to you? You're driving along a lonely road when you see a beautiful girl stretching a tank top. She's in need of a ride. Milly Marks is stranded and needs some roadside assistance. Brad feels compelled to help this angel in distress, and part of that assistance involves taking her back to his place so she can "recharge her cell phone battery." A knight in shining armor with a car, not a horse, helping a damsel in distress.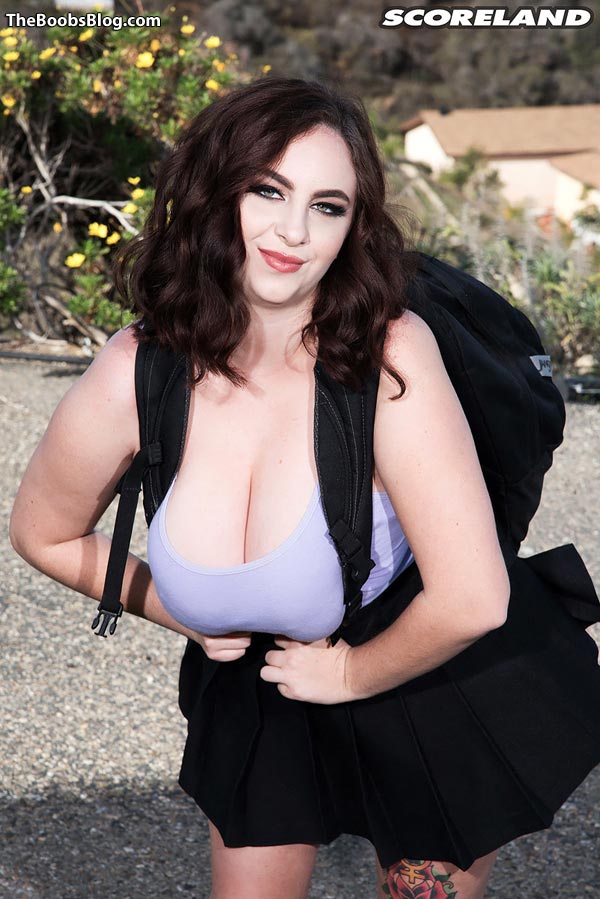 SCORELAND: Milly, what do you think about porn cock? Milly: It's scary, but it's hot so it's cool, and it feels good. SCORELAND: Have you ever sat in a passenger seat while someone else was driving and flashed other cars? Milly: I have but I'm always scared I'm going to cause a major collision because my tits are major road blocks.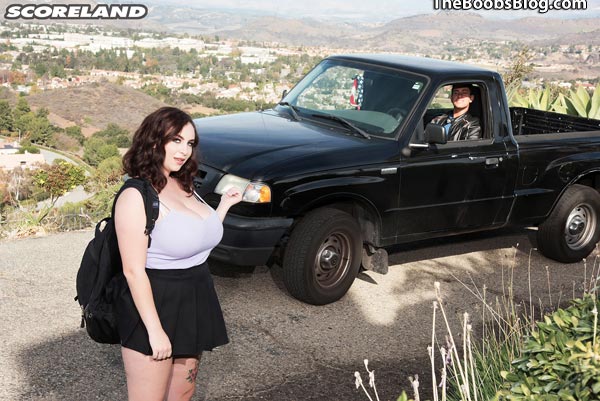 SCORELAND: Have you ever fucked in or on a car? Milly: I've fucked in multiple cars, usually in broad daylight, and in public places which is always enjoyable for me. I have never been fucked on top of a car though. Maybe something I'll have to try out soon.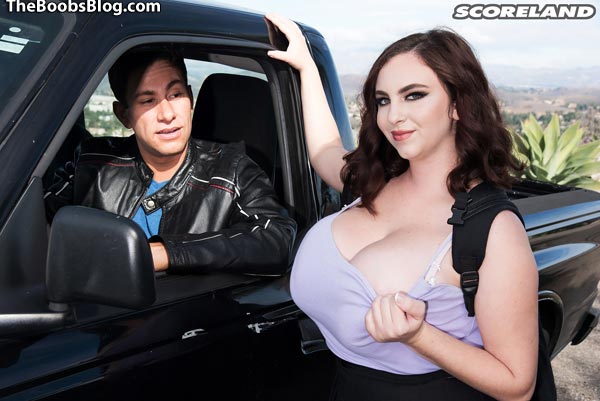 SCORELAND: What do you think when you read all the comments about you at SCORELAND and on the Blog? Milly: The comments usually make me happy and feel good about myself. They make me feel sexy and wanna dance on someone's dick! SCORELAND: Have your roomies checked out your photo sets and videos? What do they say? Have you watched any with them? Milly: I know they have seen them and think it's really cool and hot but we haven't watched any together!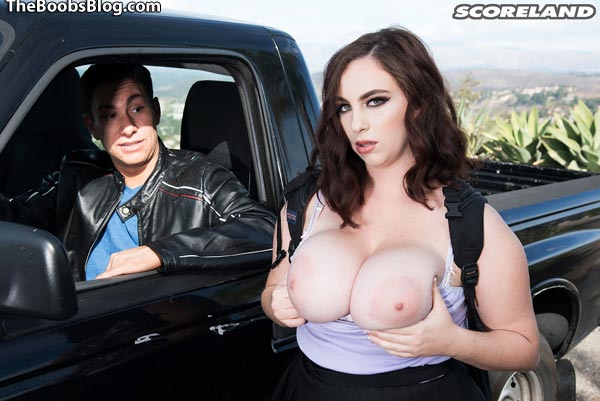 SCORELAND: Do you plan on watching your scenes when you get home? Milly: I think not. I've gone onSCORELAND and watched other people's scenes, but I don't think I want to watch mine.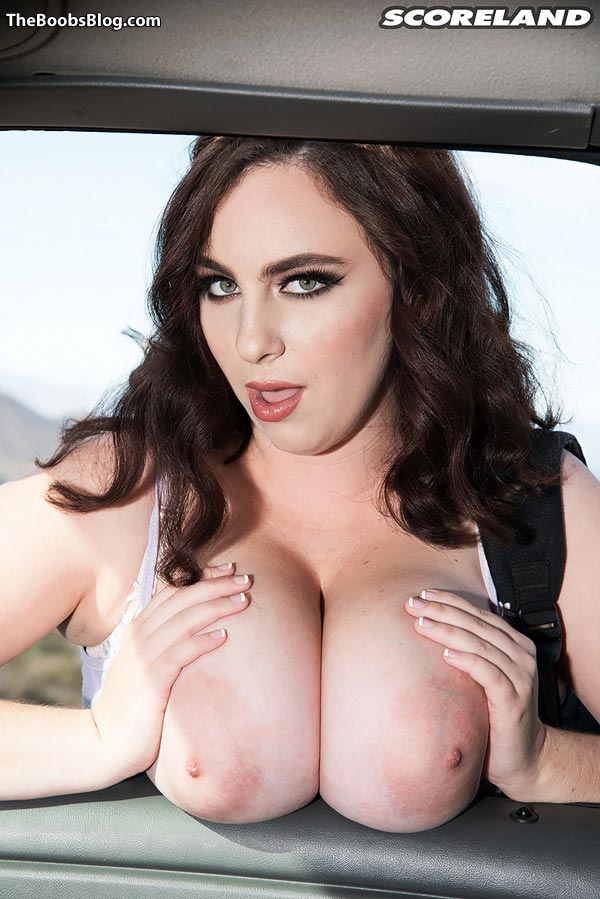 SCORELAND: Why not? Milly: I think it's very different. It's like when you hear yourself on a voicemail, when you hear a recording, you don't want to hear it because you think, "Do I sound like that?" I'd be thinking, "Do I look like that?" I don't want to see it.