Sha Rizel in sexy red clothing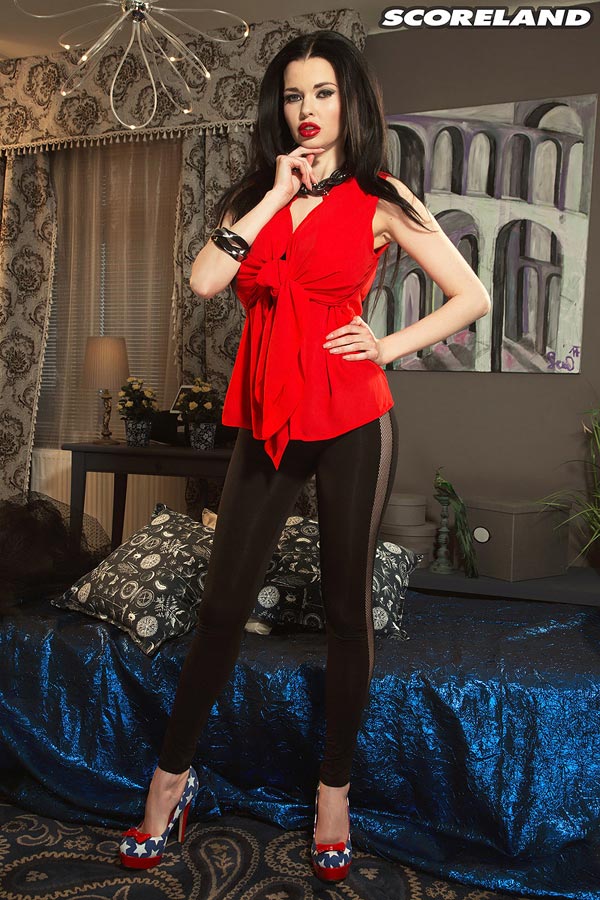 What a completely unexpected and very sweet surprise to find a beautiful new Sha Rizel gallery today! And it's a favorite of mine already. Sha is looking gorgeous as always and wearing a tasteful, super sexy outfit that I like very much. As always, Sha looks great in clothes … and then even better without them! And as has become SOP with Score's Sha pictorials, there is a good variety of poses & shots, including a significant number of full-body ones, both clothed and nude. Just my type of photo gallery, particularly when the subject is Sha! I really admired Sha's hairstyle in her Score debut, but I'm enjoying just as much how her hair is growing out.
This is one of the four or so galleries of Score's in which Sha gives a few smiles that are really special: a blend of radiance, exuberance, and a touch of innocence. It's a look such as came over her face when asked in a Caribbean interview if she and Valory had become friends and when asked about her dog. It's a look to melt the heart.
I really thought Sha would win Model of the Year 2014 contest. I definitely hoped she would.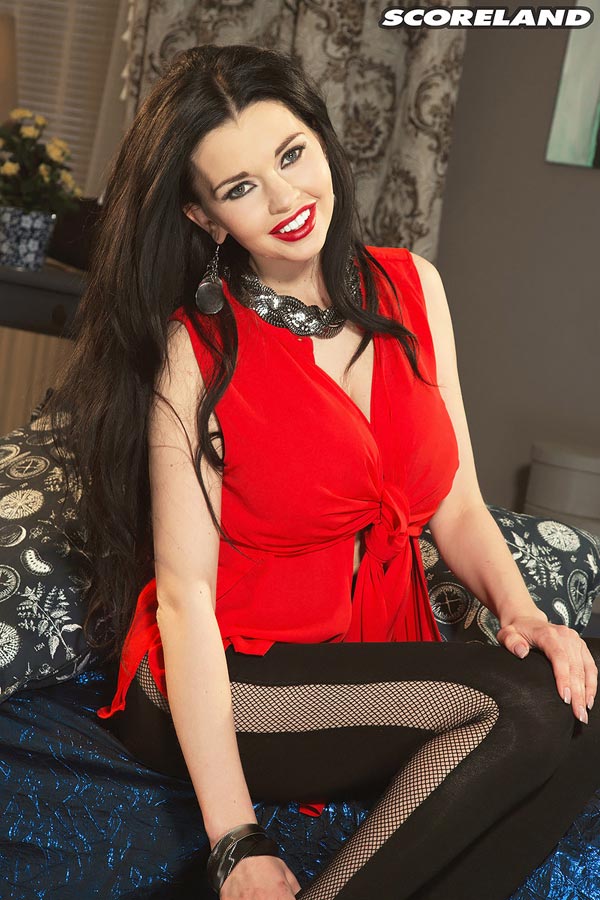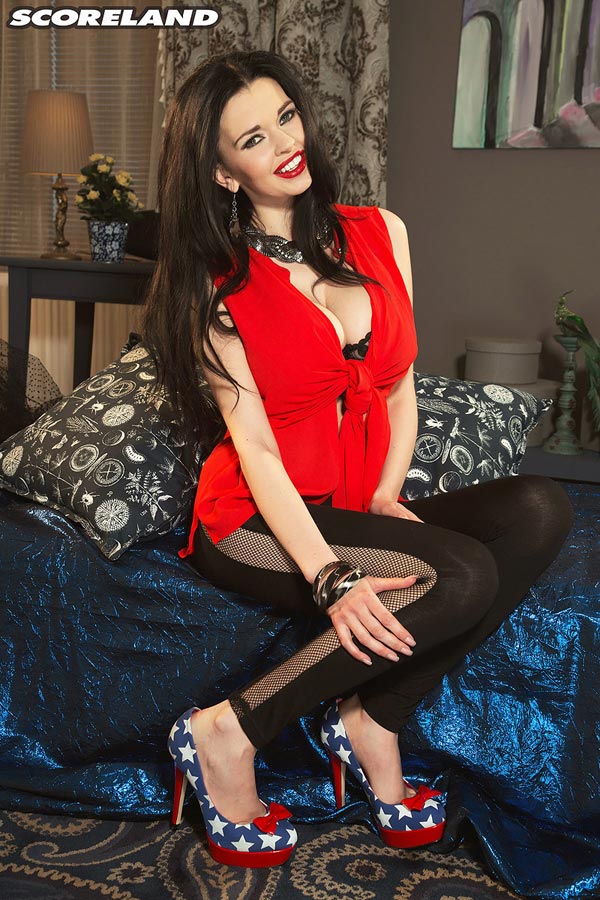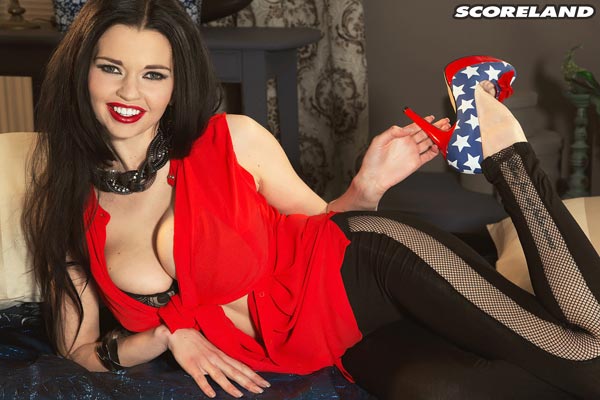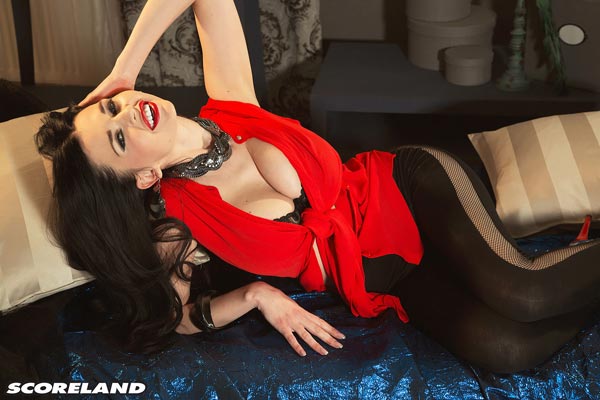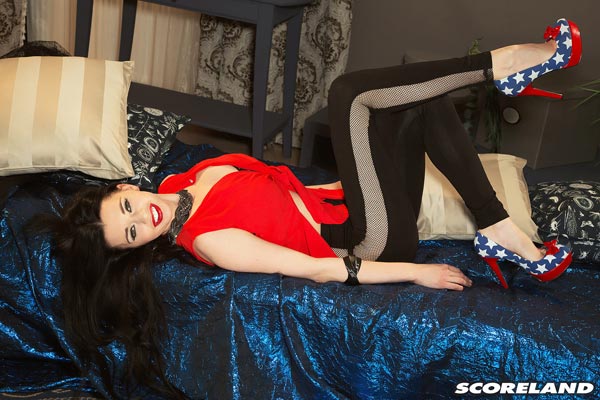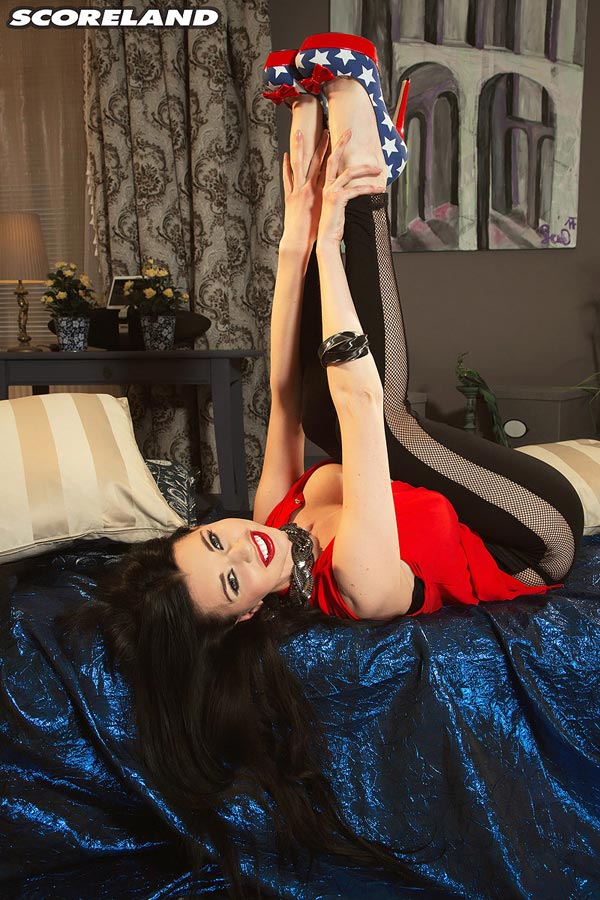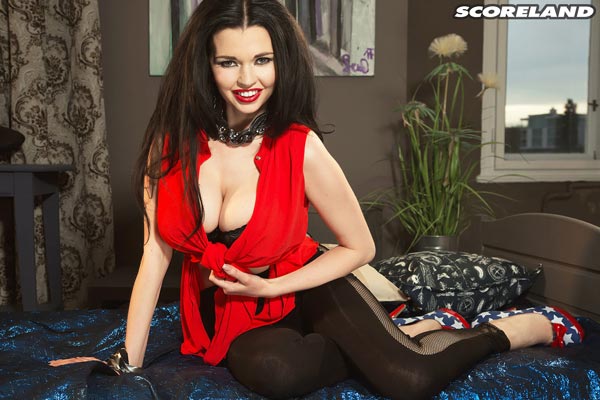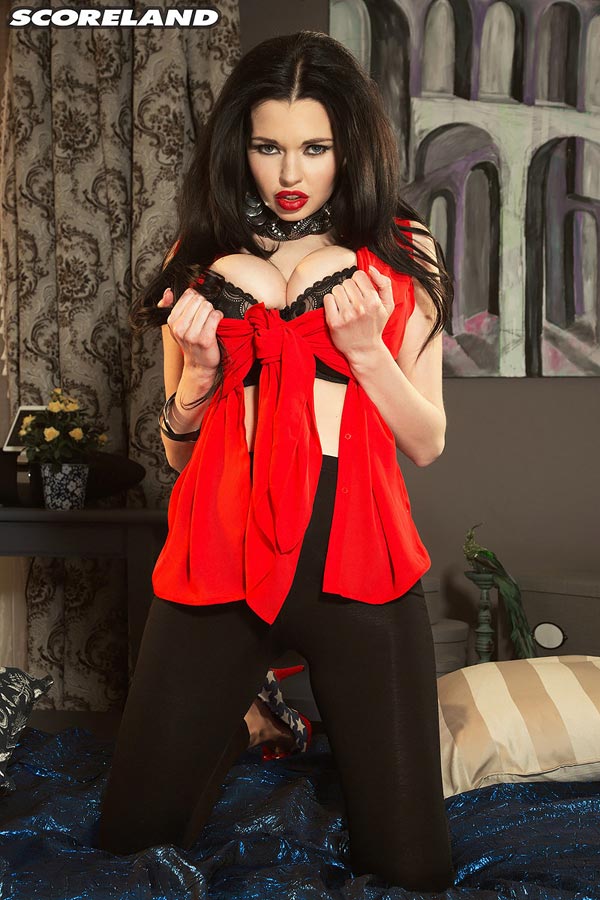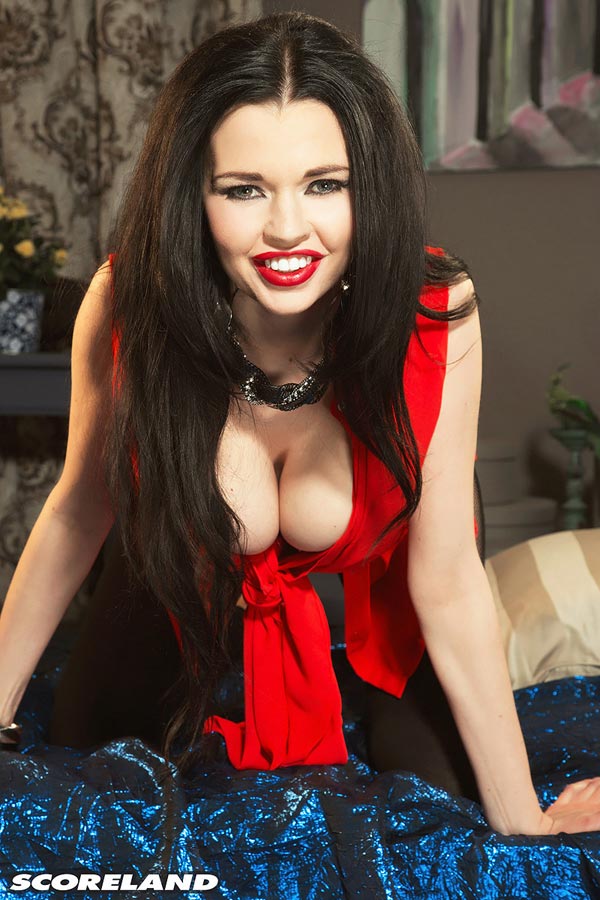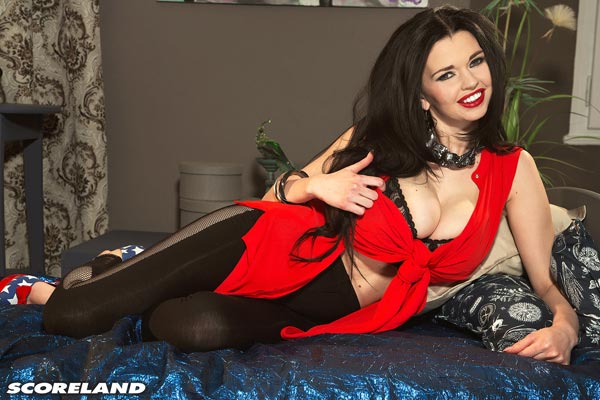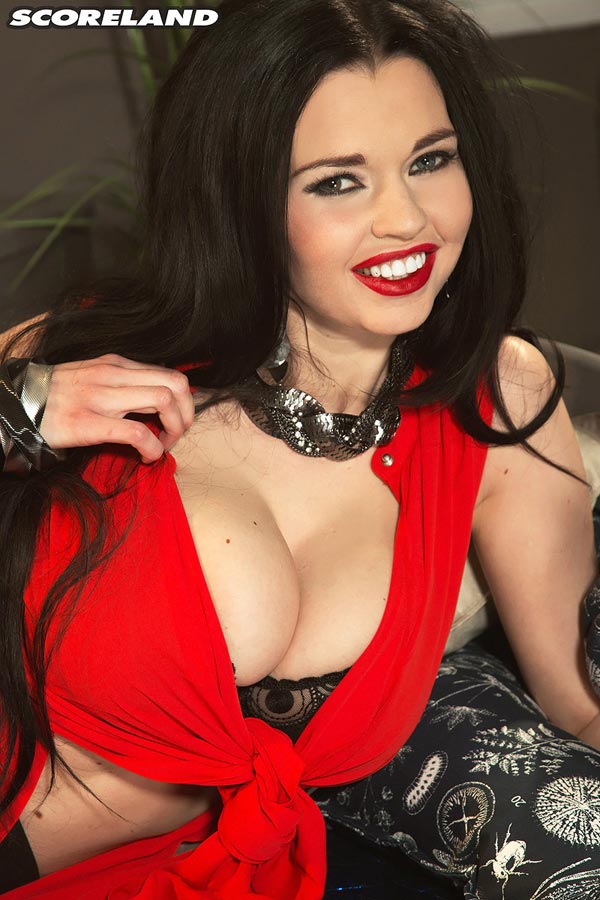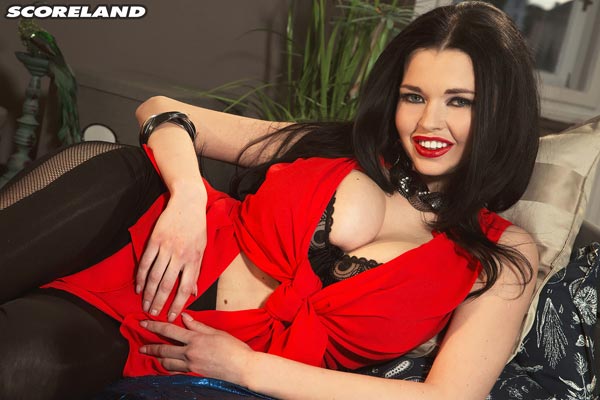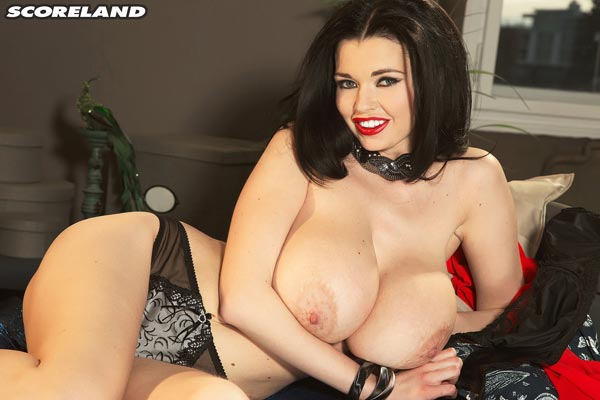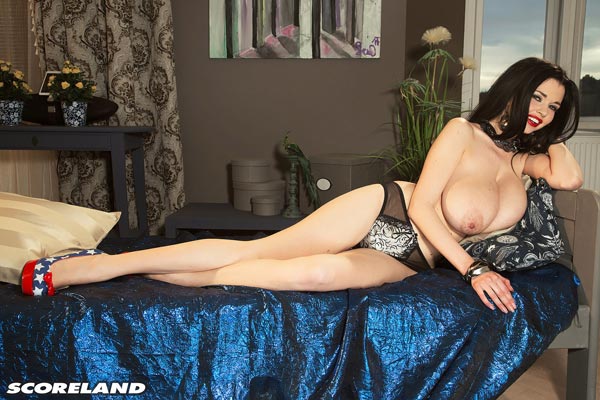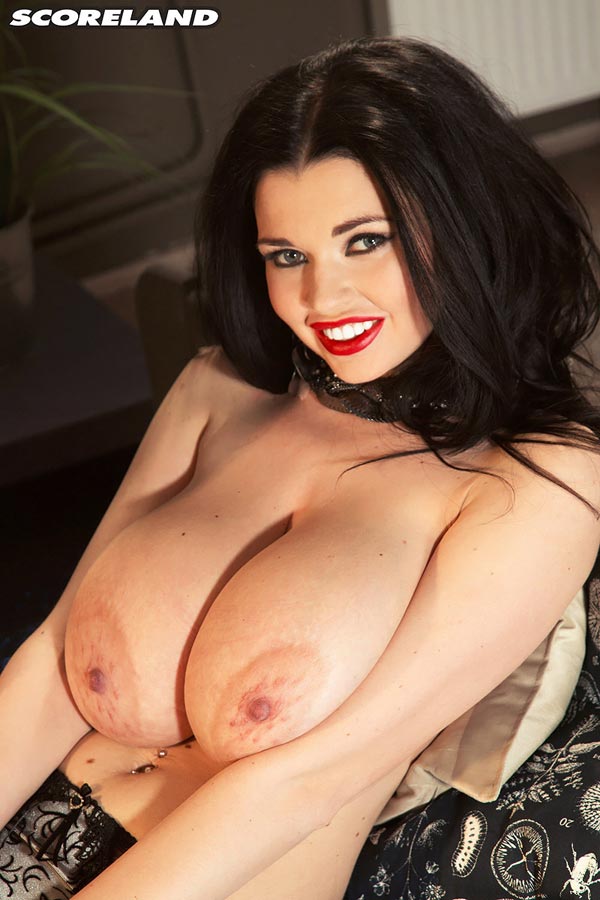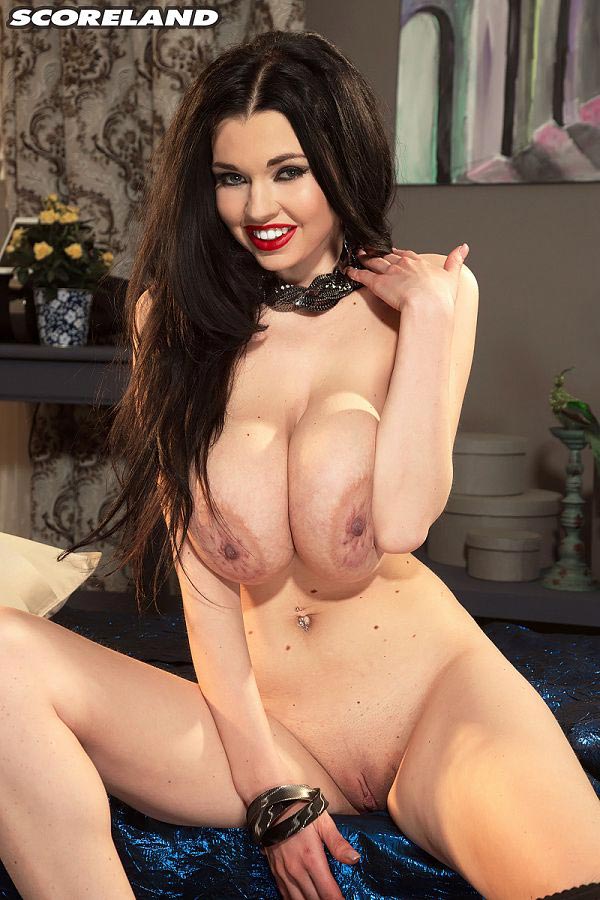 Official site of SCORE's big tit Sha Rizel.