Sha Rizel in small top and pink skirt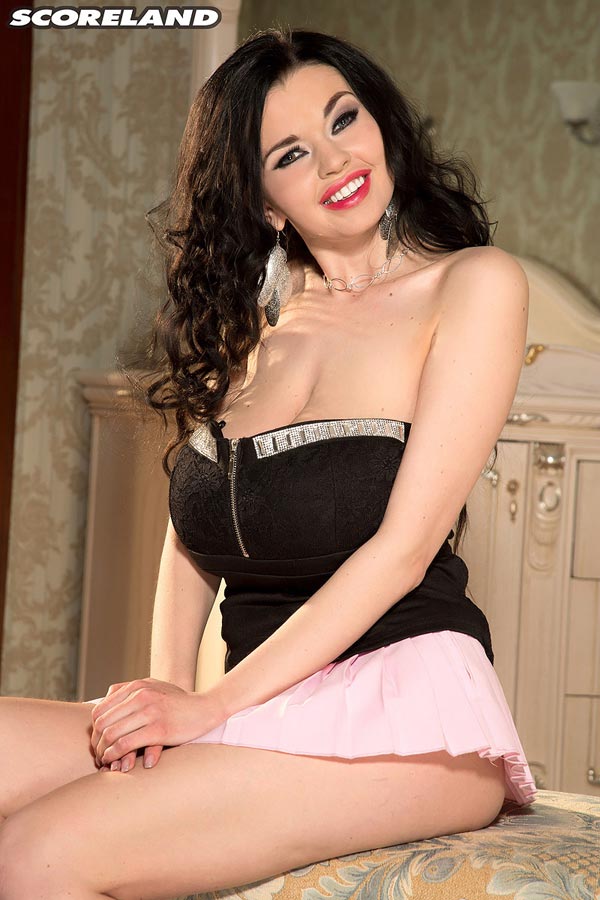 Sha Rizel returns in her first pictorial and video since September '14. Her New Year's video greeting was a foretaste of her encore at SCORELAND. One of the most-beautiful models, a girl who is every inch a rival in beauty to anyone in the mainstream beauty pageant and modeling world, Sha's slim yet very busty figure was like a jolt of adrenaline for big boob mavens when she decided to go bare. A modern Ukrainian girl, Sha is nevertheless old-fashioned and traditional in courtship, romance and sex. "A man should be assertive and show his intent with action. I will never make the first move. I expect a man to introduce himself and try to engage me in conversation. Men should bring girls flowers, be complimentary and invite them to dinner. He should be a gentleman and be charming. I don't believe in men and women meeting through the internet.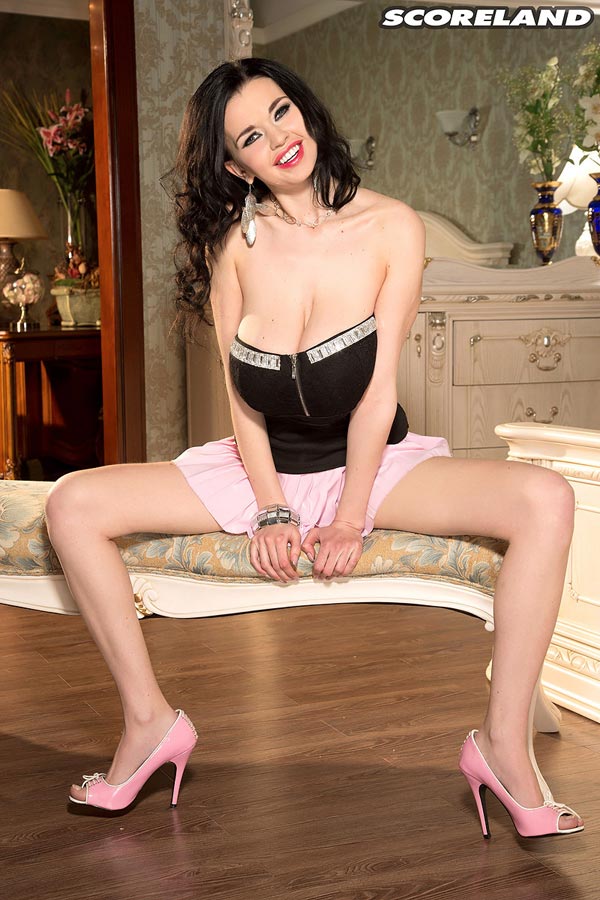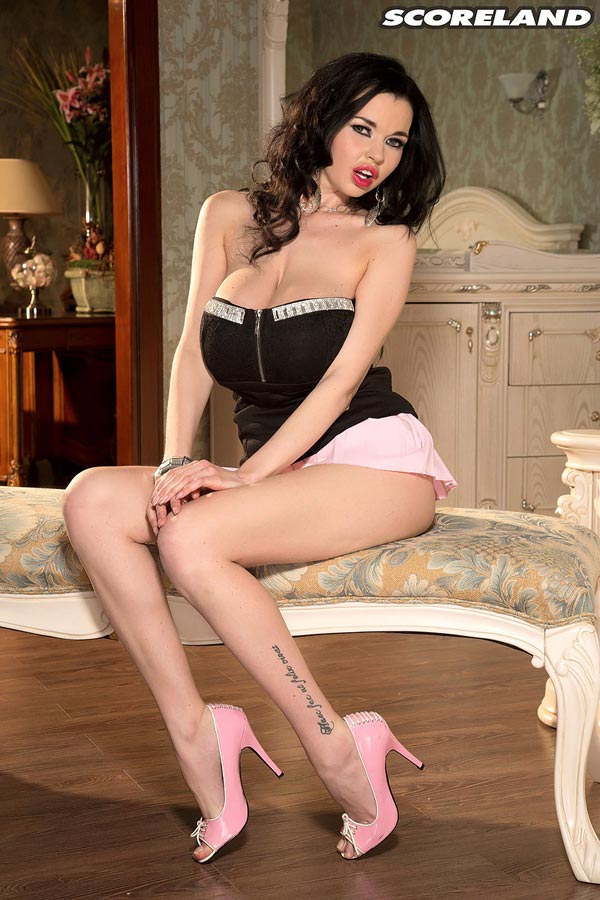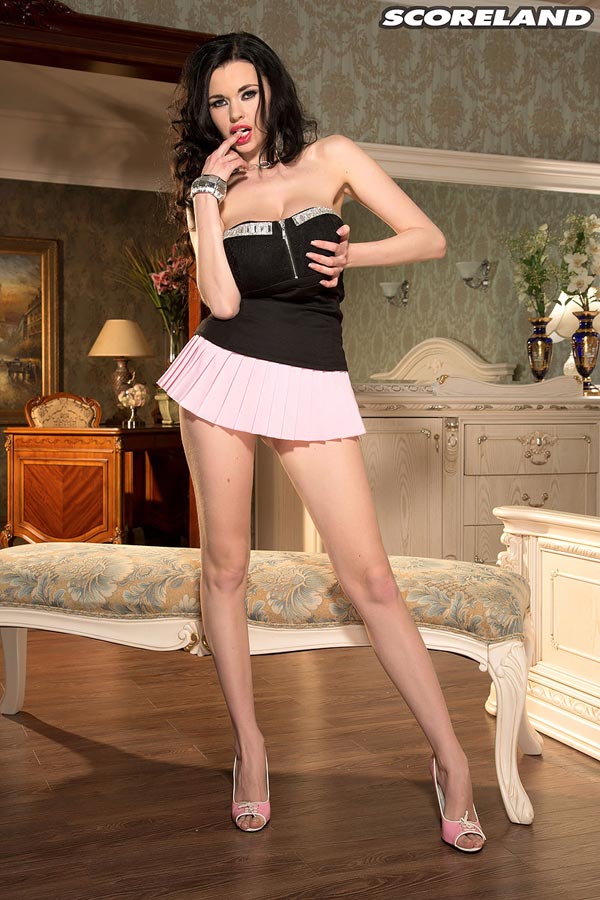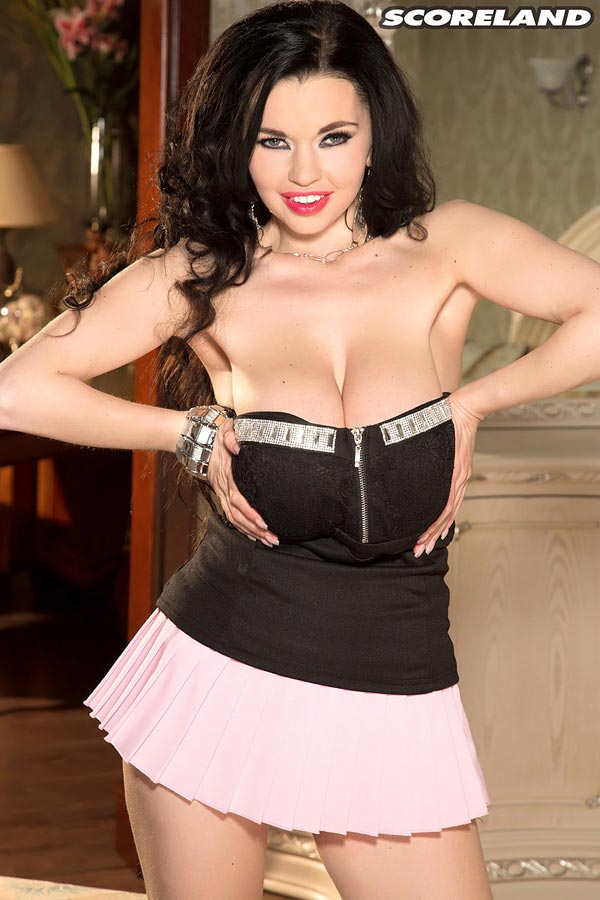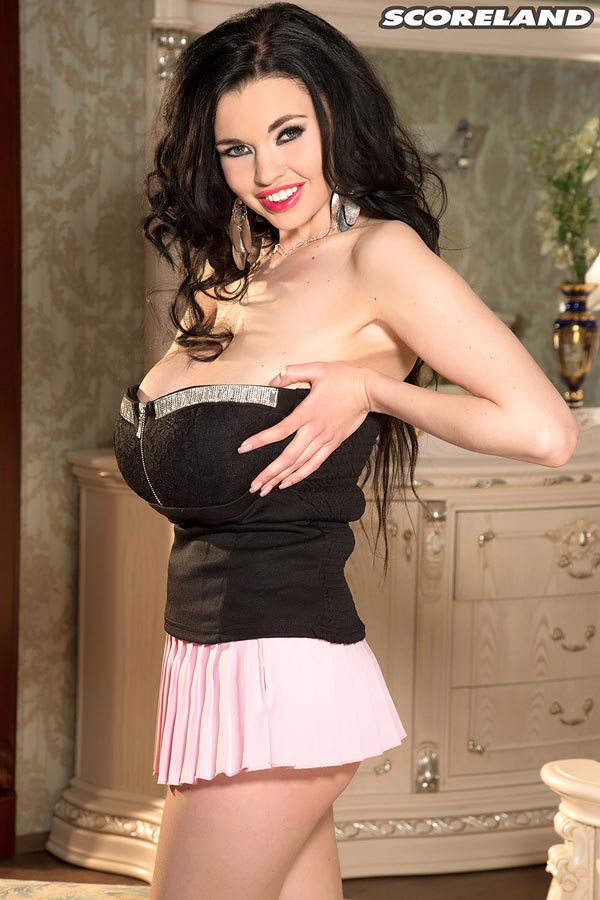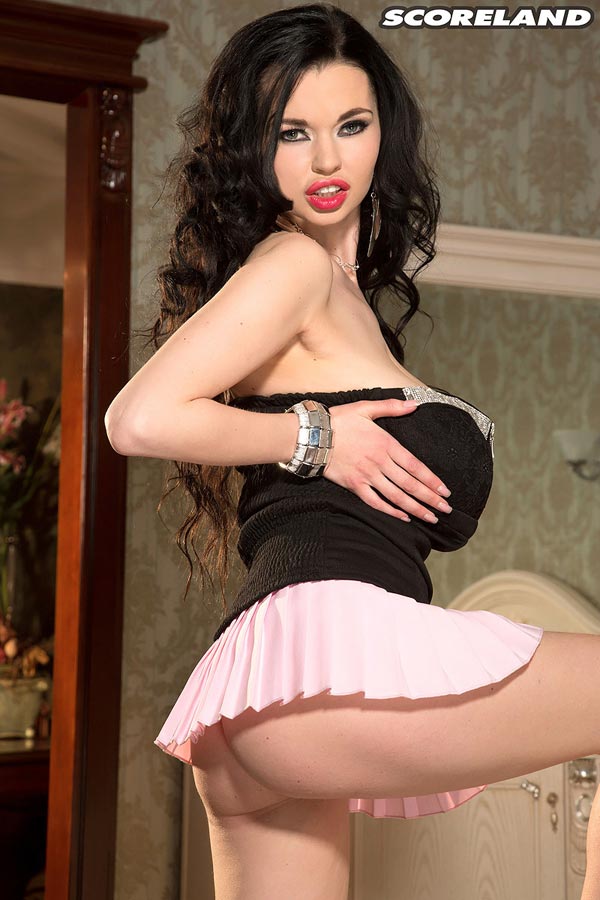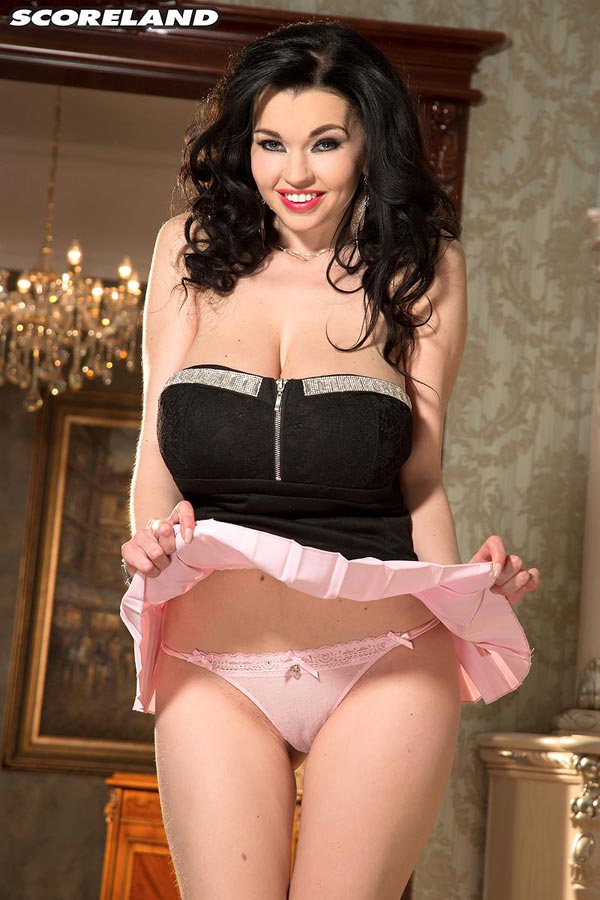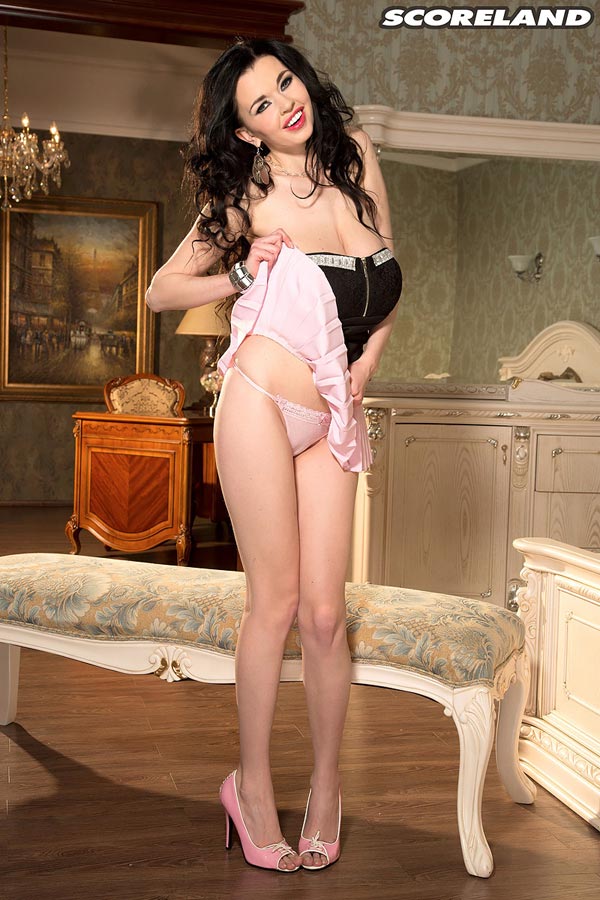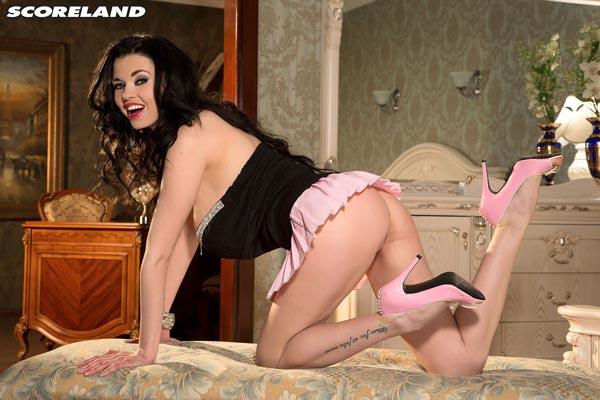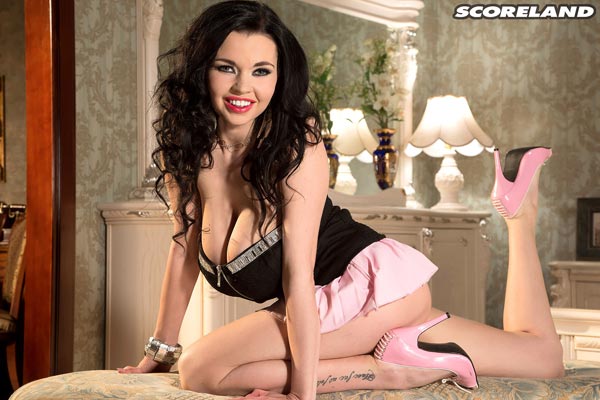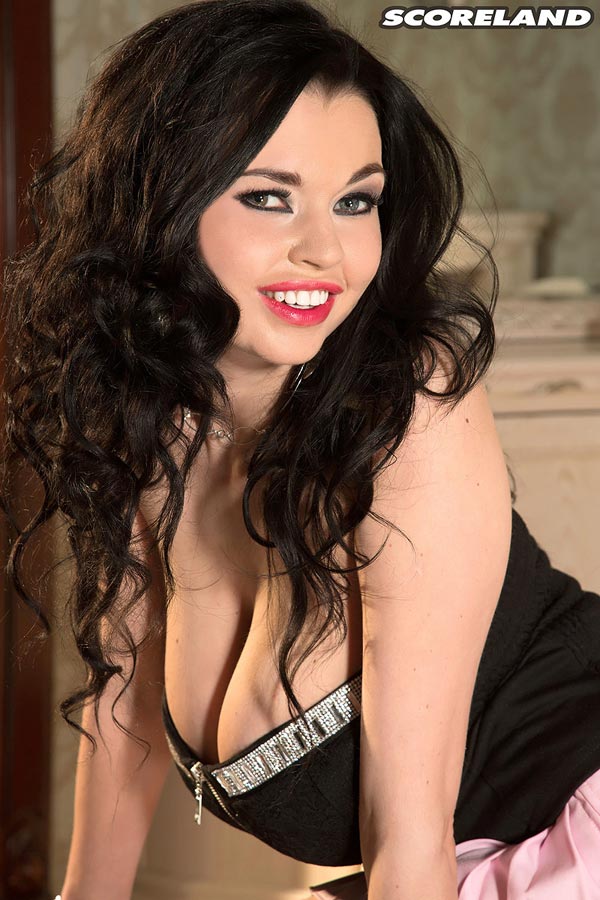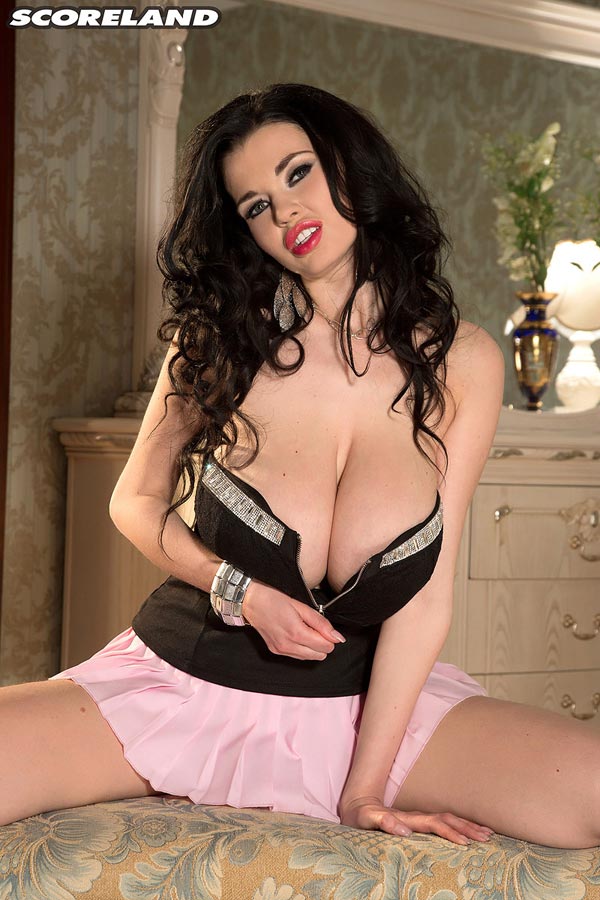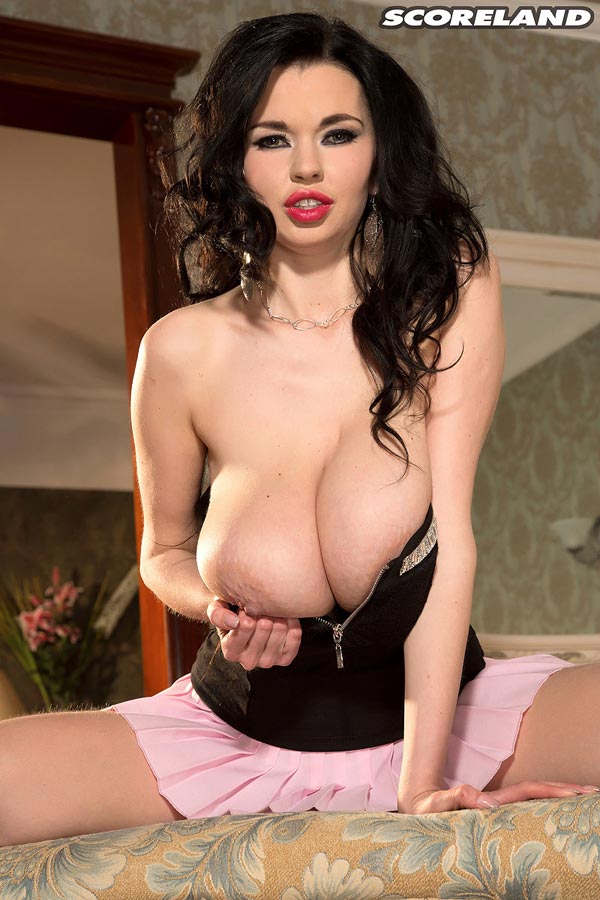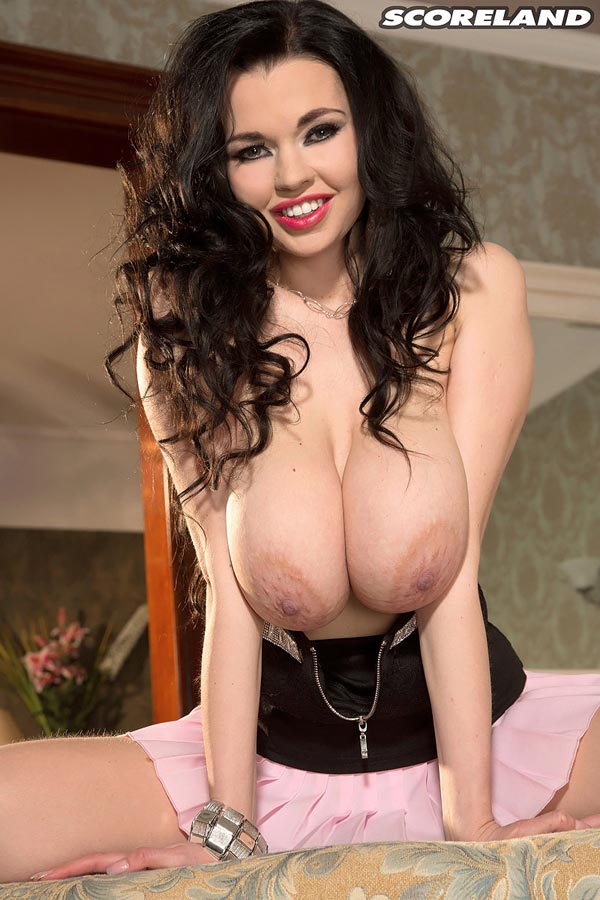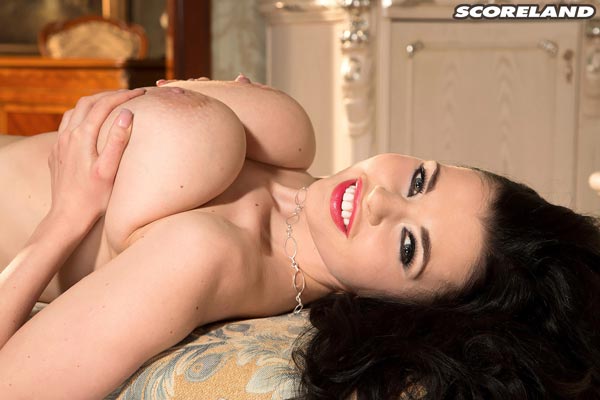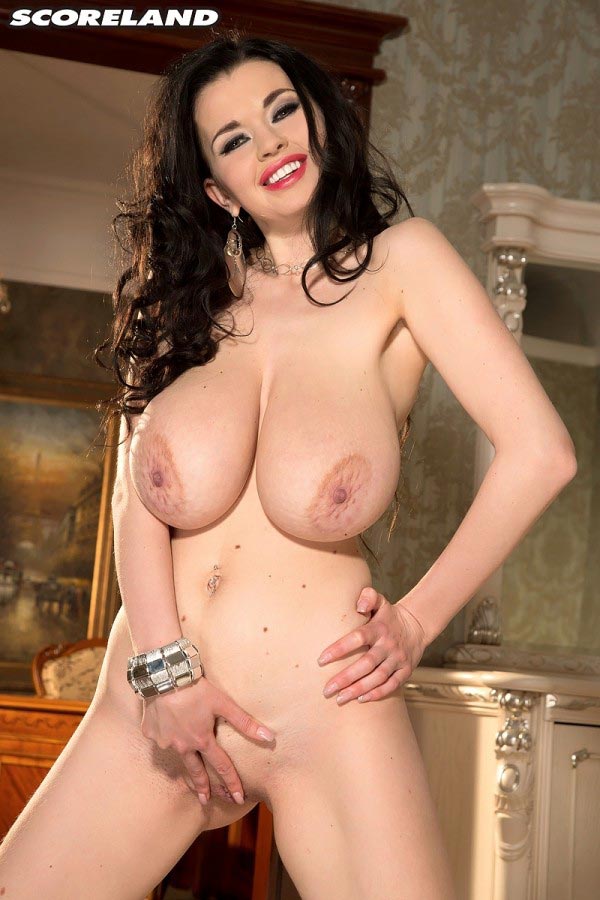 Official site of SCORE's big tit Sha Rizel.