Sha Rizel in tight dress in her room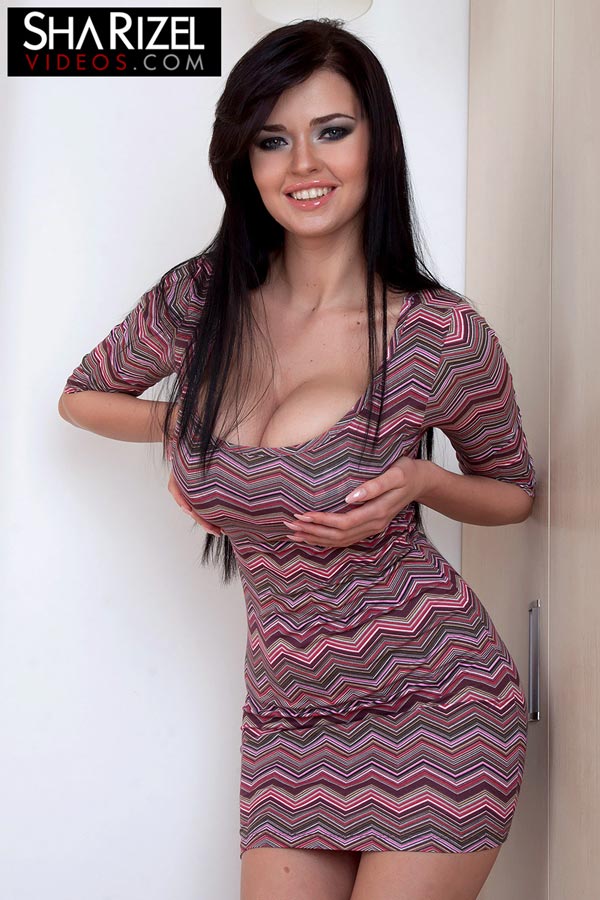 Sha Rizel is a girl who loves to wear tight dresses, low-cut tops and tight skirts. Her skintight dress in this pictorial looks super hot on her. She definitely does it justice. Sha's never had sex in public, unless doing it in the back seat of a car counts as public. "No. I'm too shy for that," Sha says. She's never had anal sex or a three-way. She doesn't masturbate. With her looks and exceptional, slim-and-stacked body, Sha just cums every time she rubs her soft nipples, cuz she is always very horny.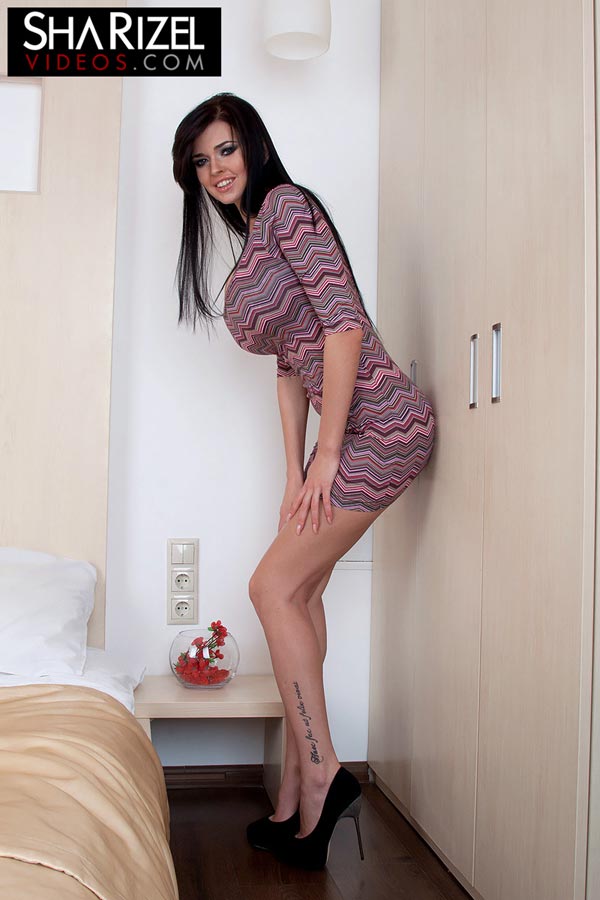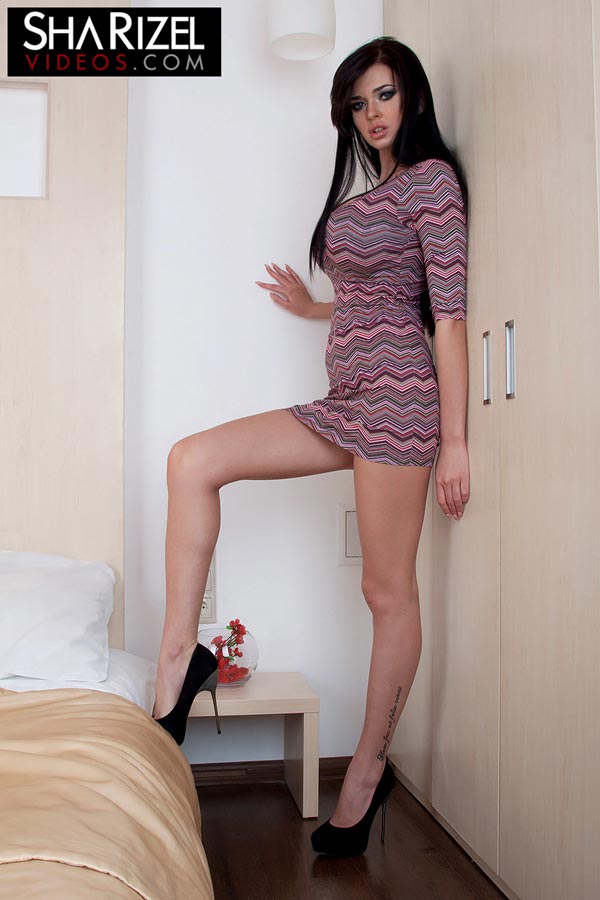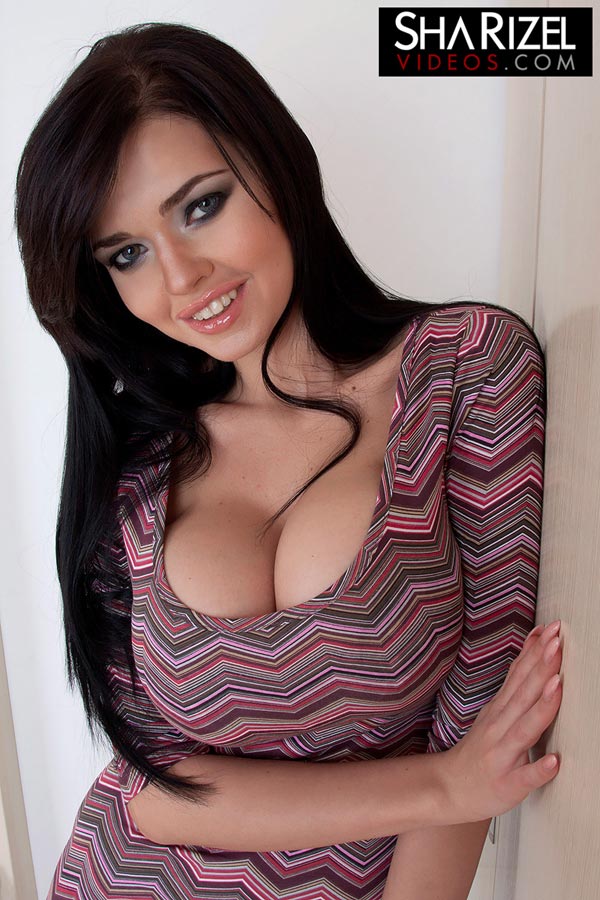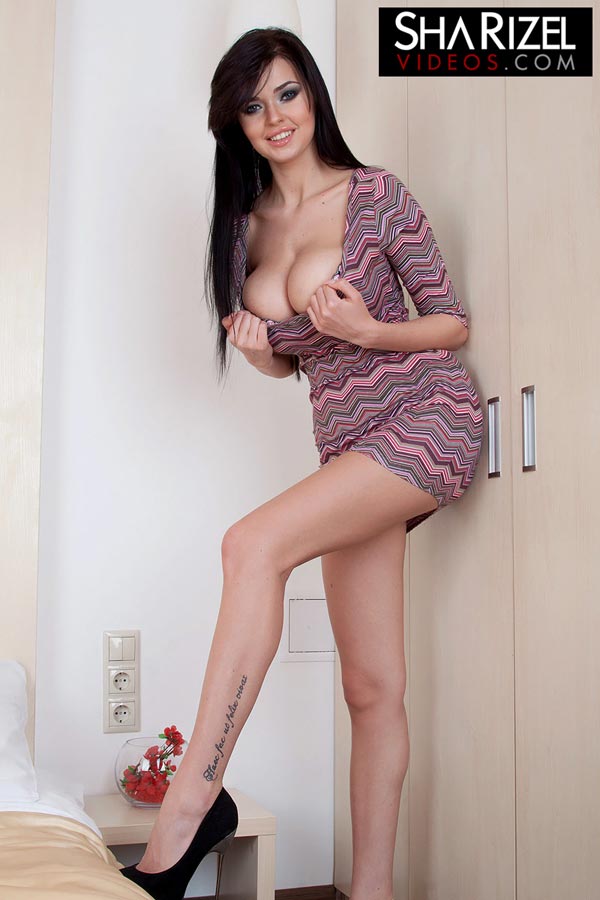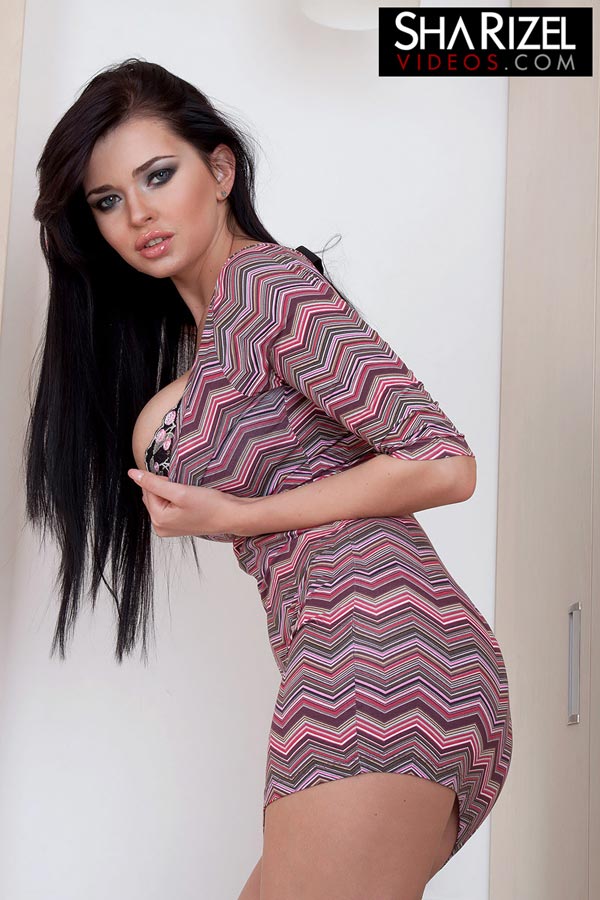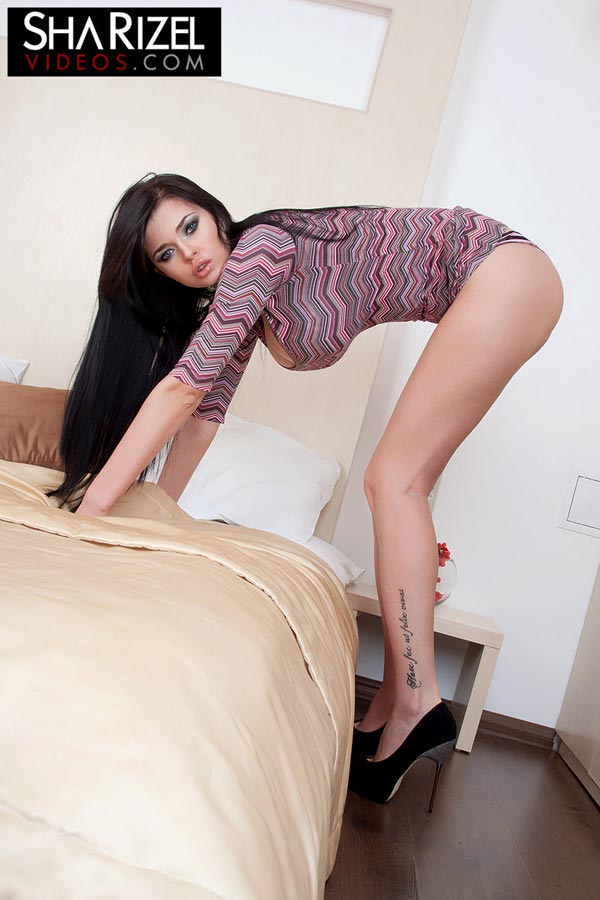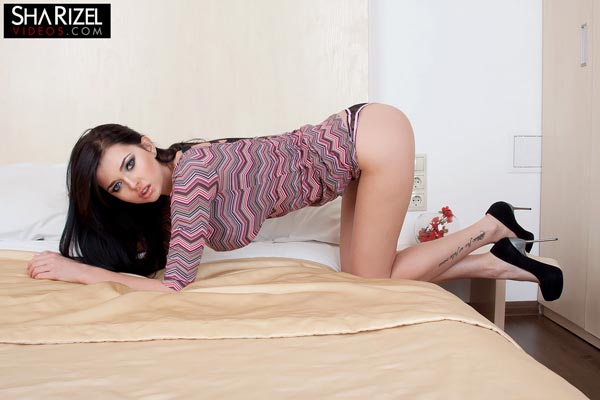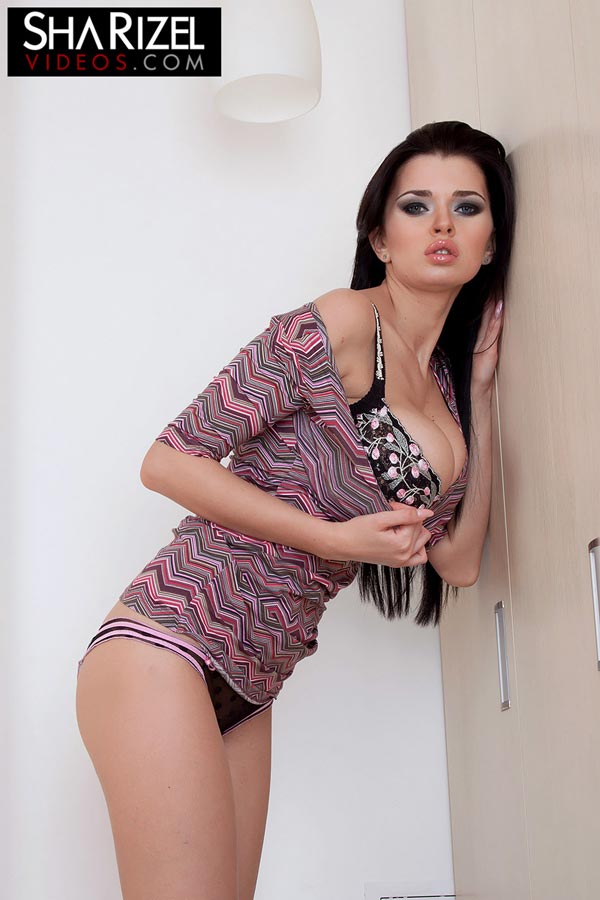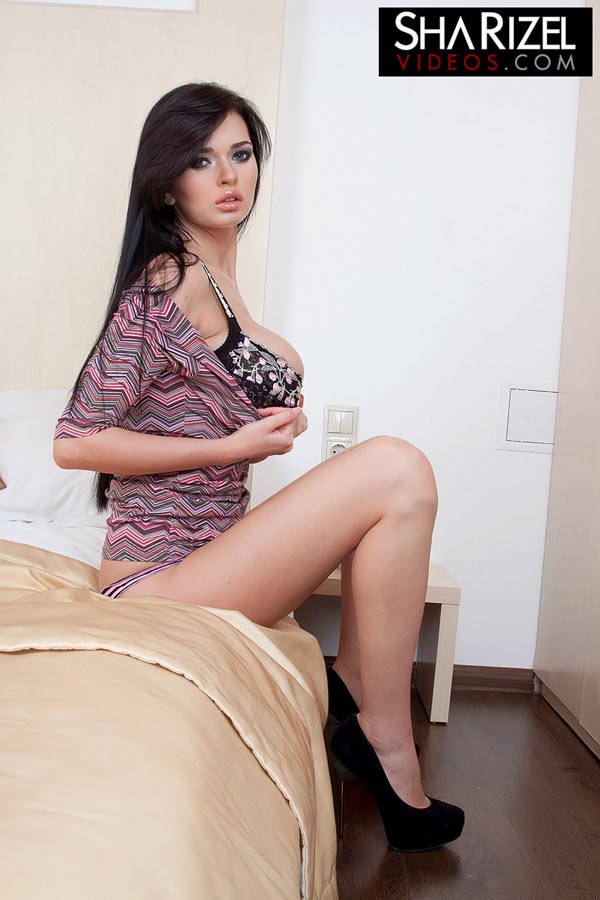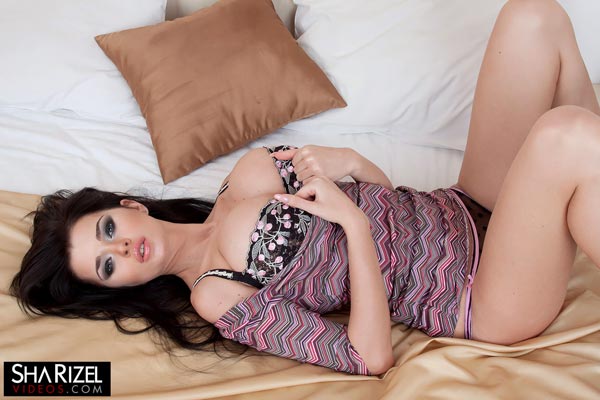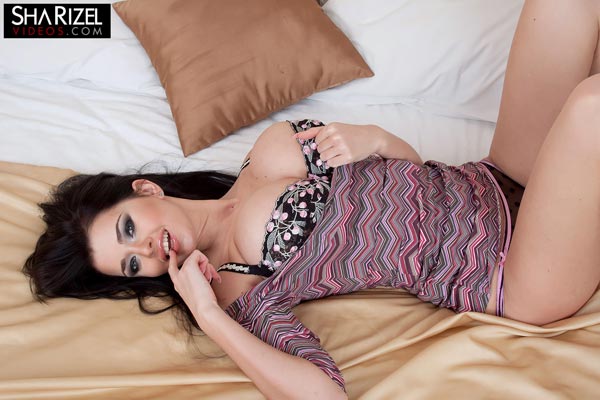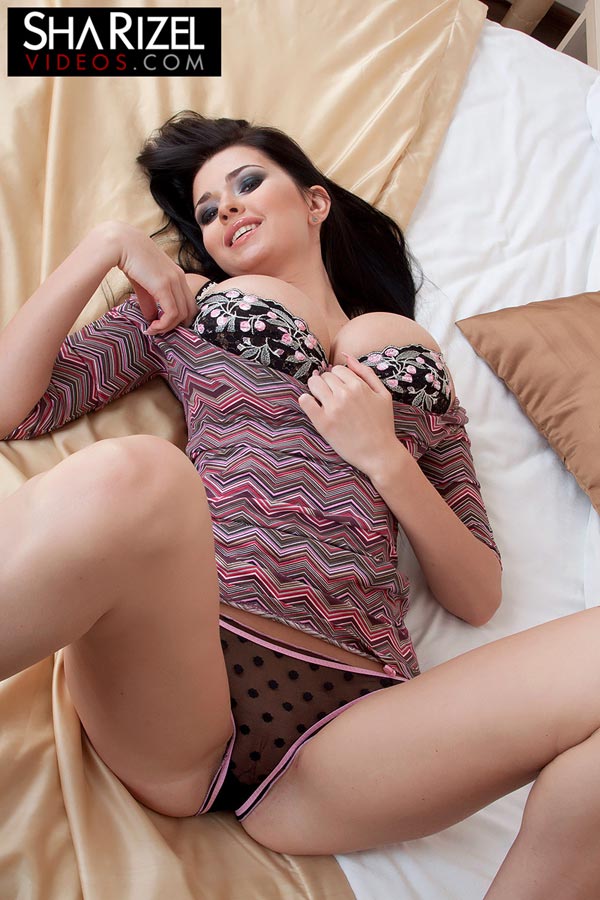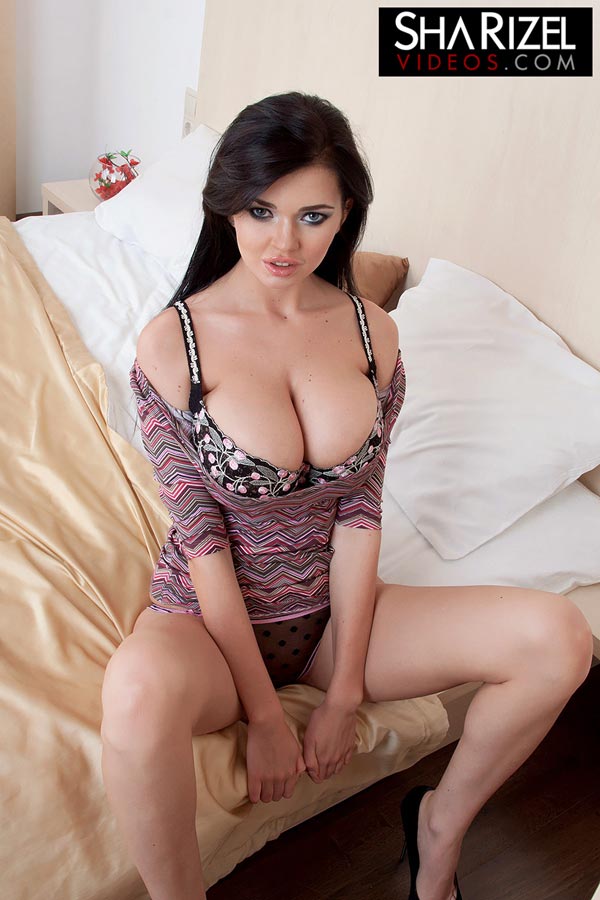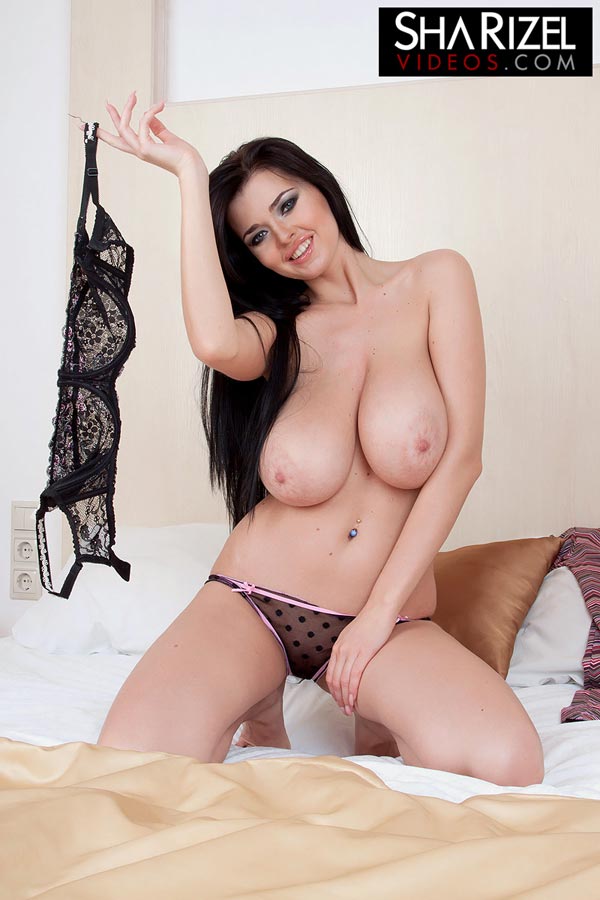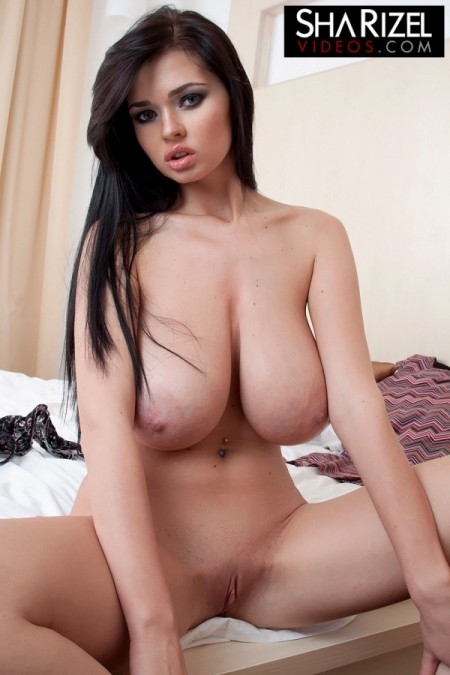 Official site of SCORE's big tit Sha Rizel.