Slim and stacked Sha Rizel in a tight latex suit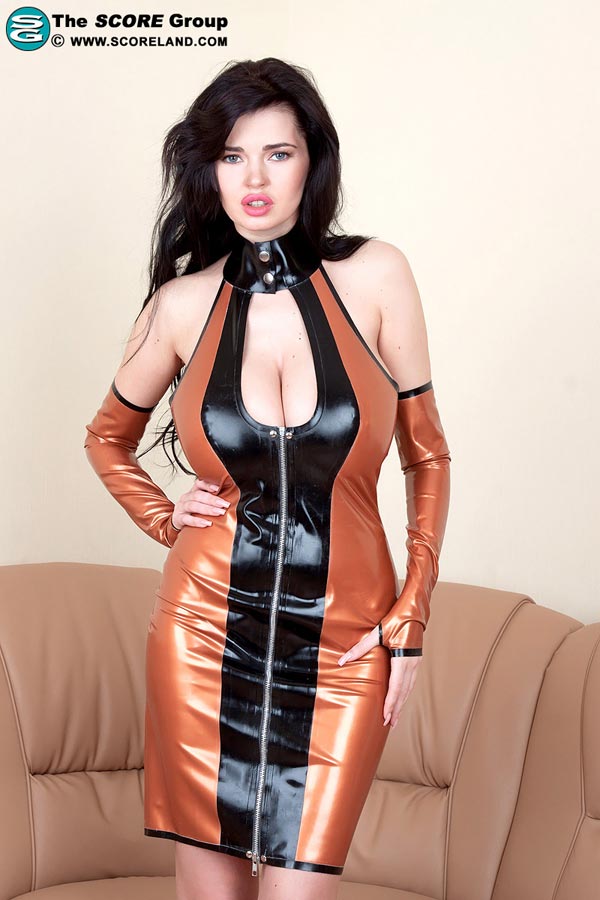 Sha Rizel is a girl who loves to wear tight dresses, low-cut tops and tight skirts. Her skintight dress in this pictorial looks like a superheroine costume. She definitely does it justice. Sha's never had sex in public unless doing it in the back seat of a car counts as public. "No. I'm too shy for that," Sha says. She's never had anal sex or a three-way. She doesn't masturbate. With her looks and exceptional, slim and stacked body, Sha must have to beat her would-be suitors off with a club. What a breathtakingly beautiful girl.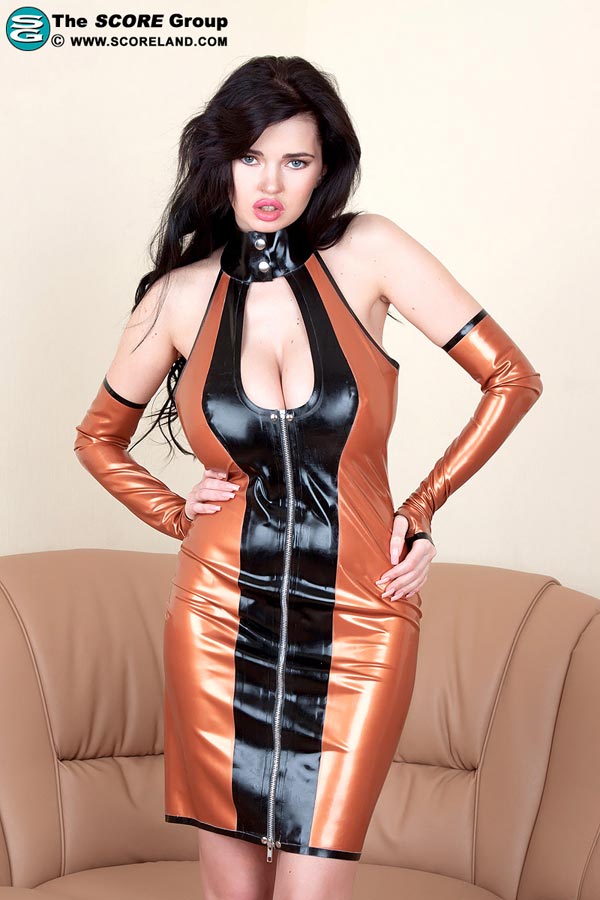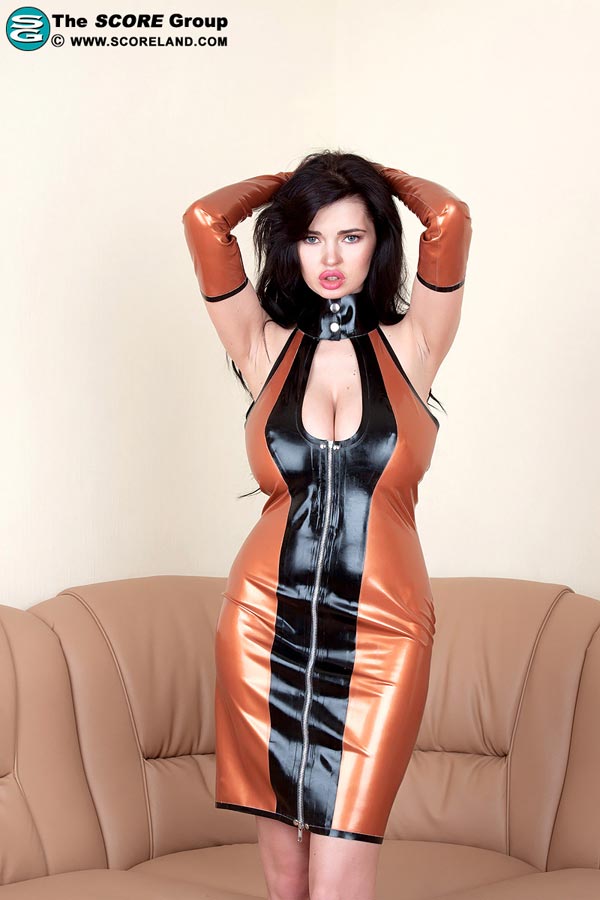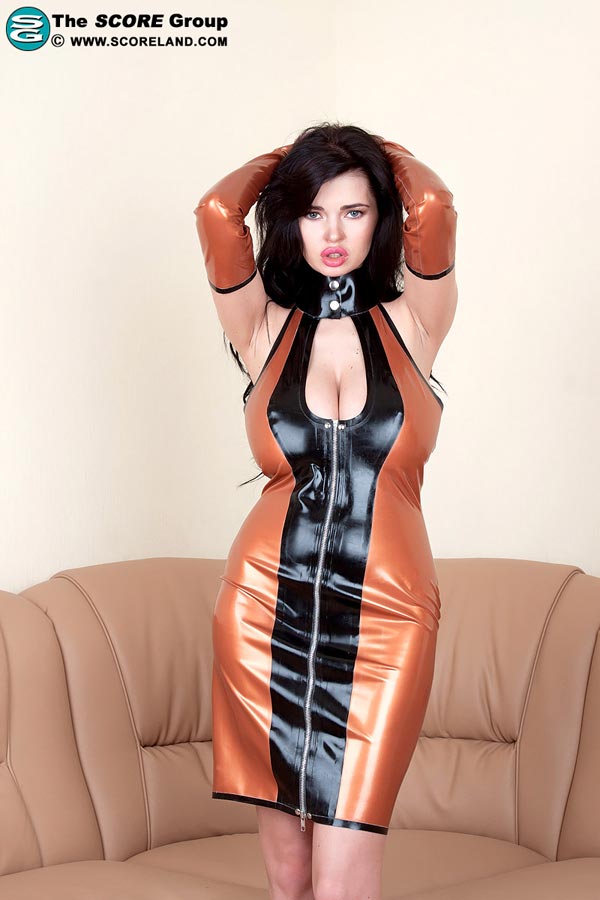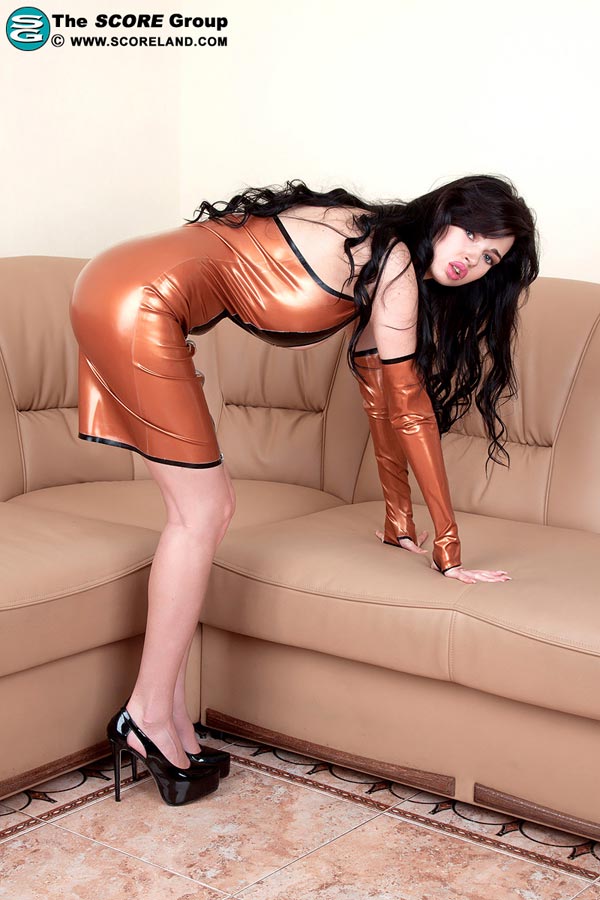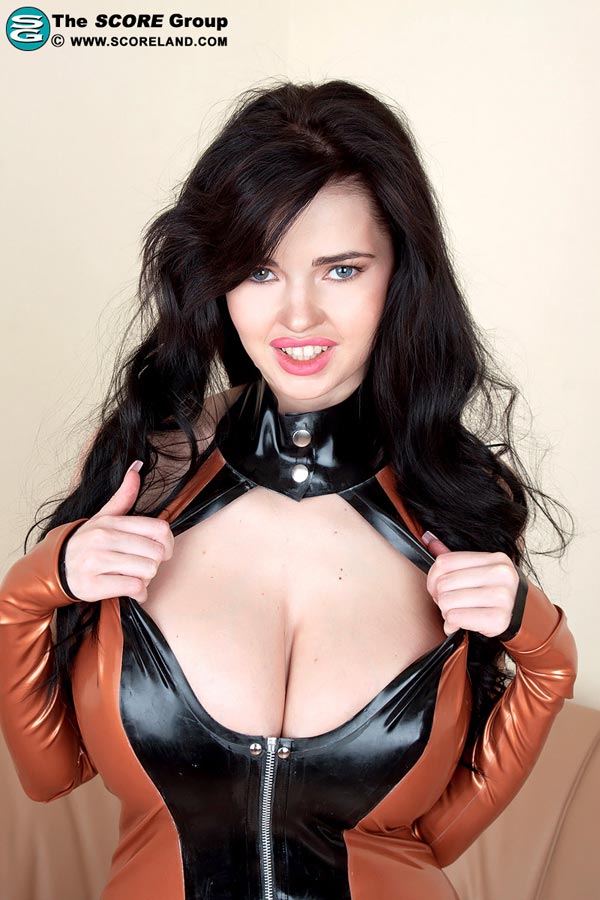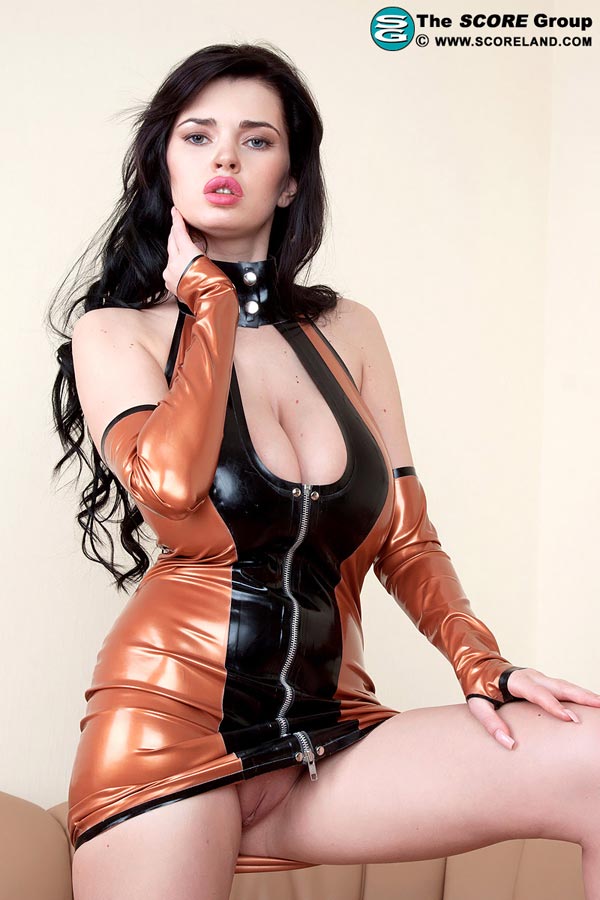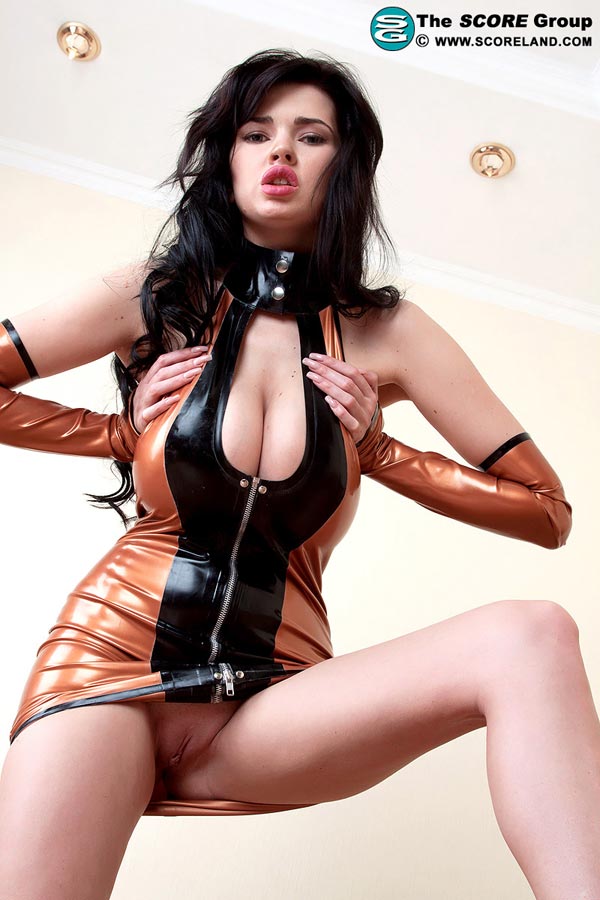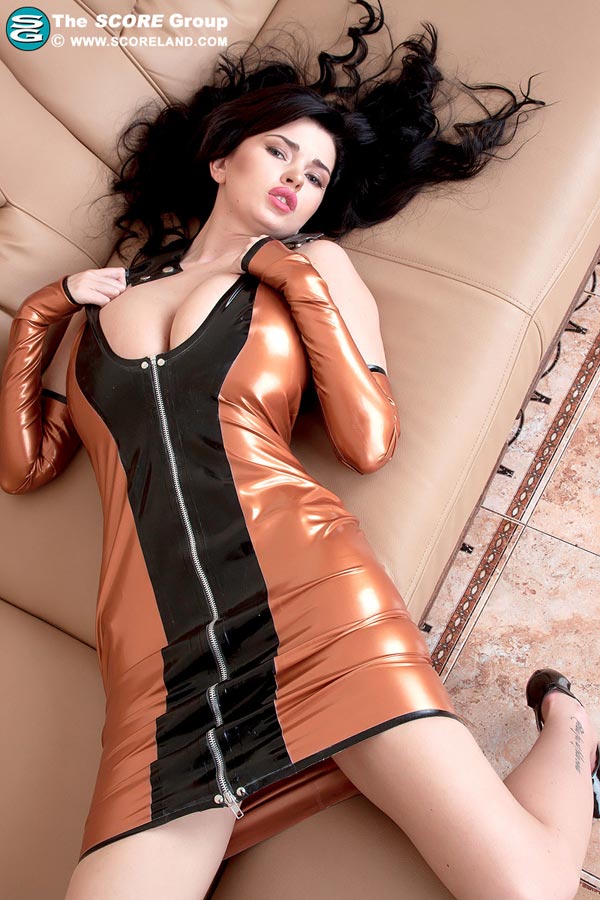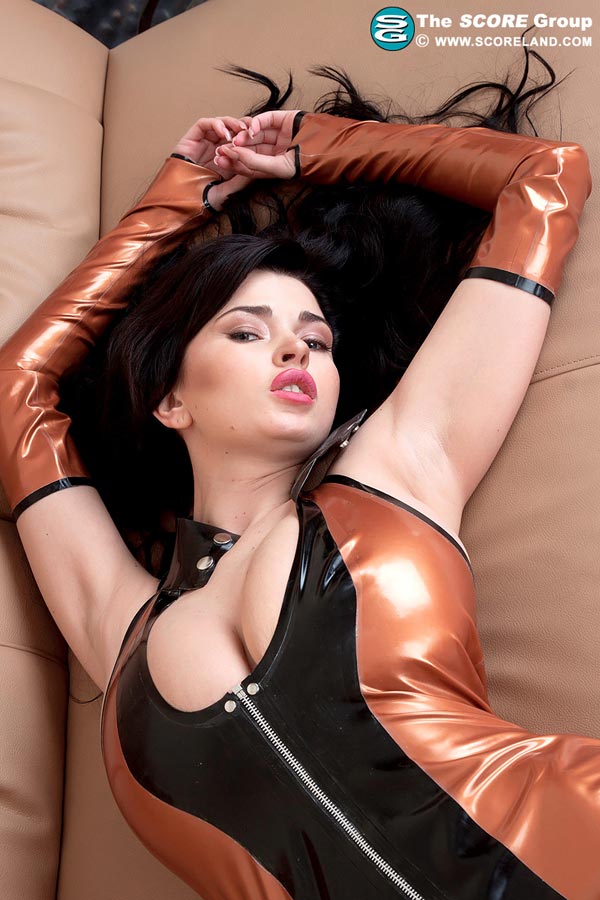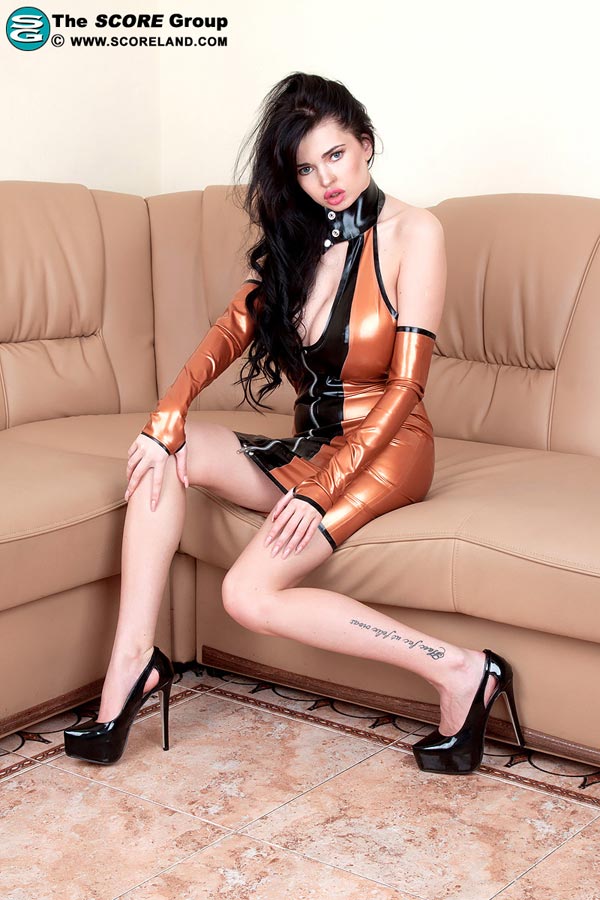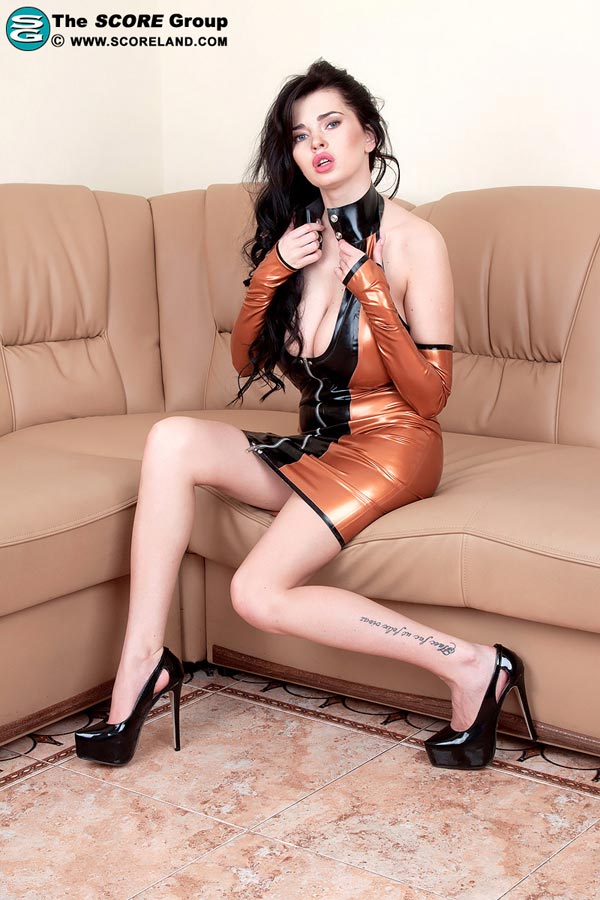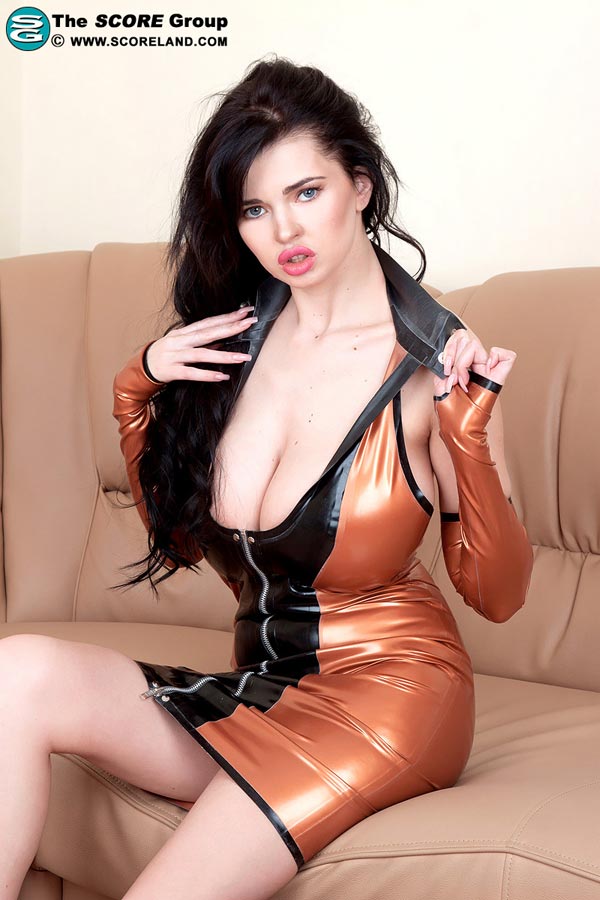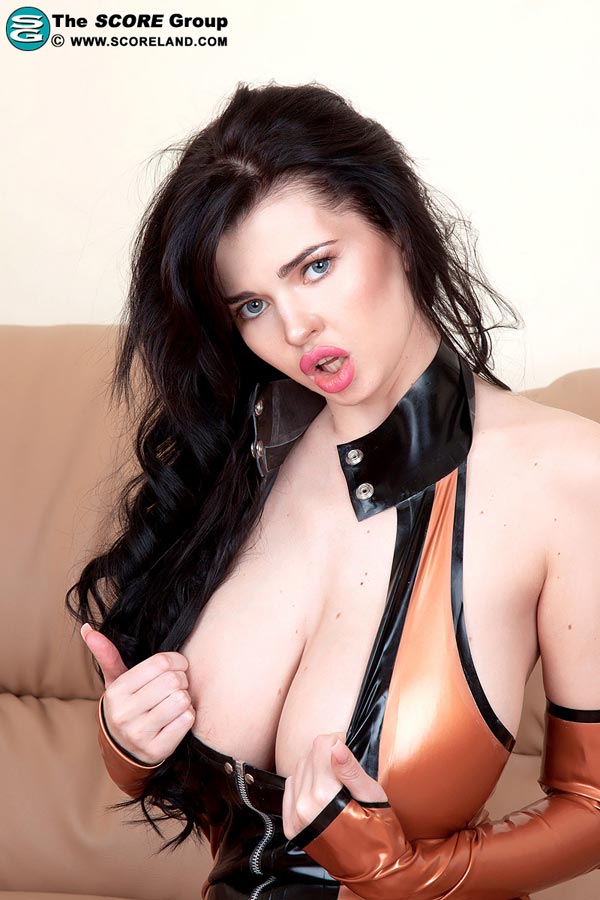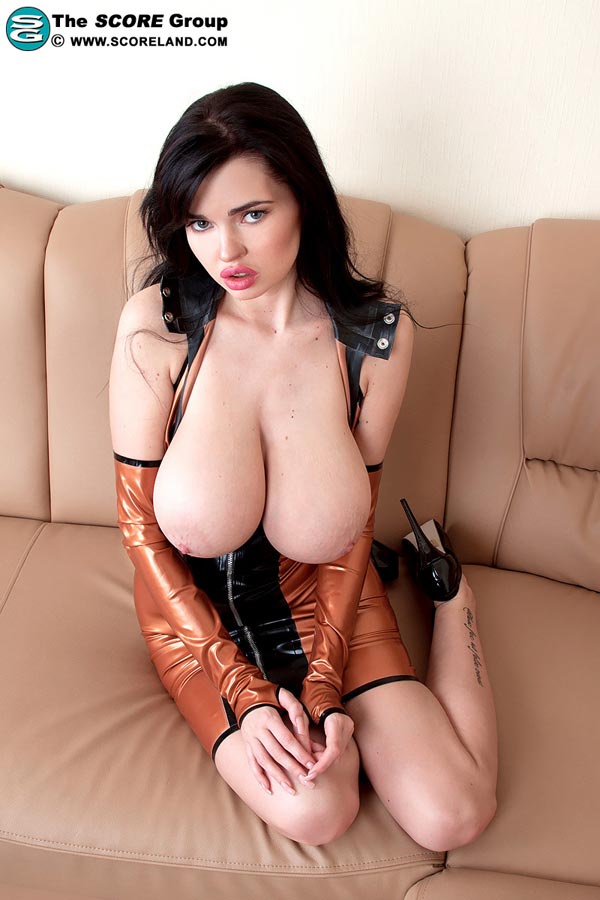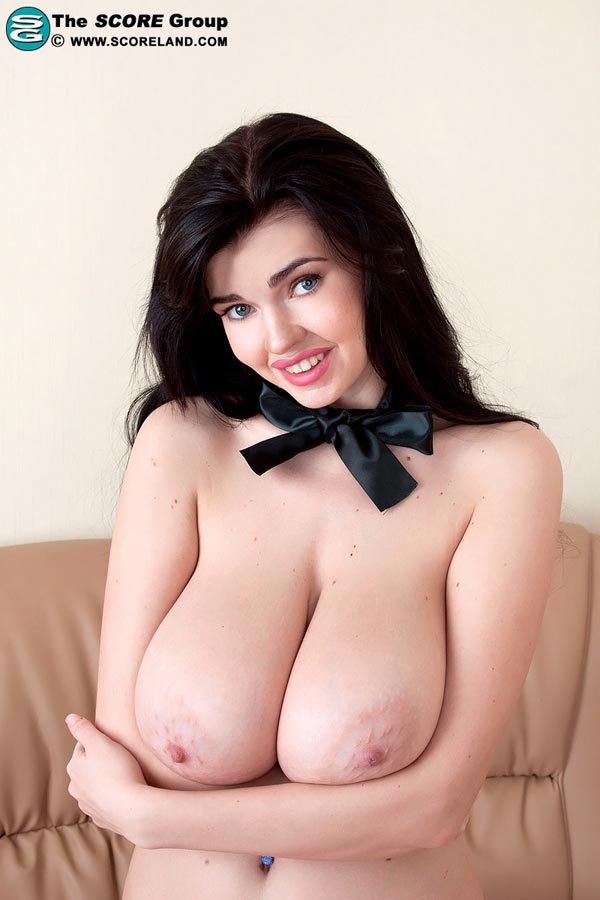 Official site of SCORE's big tit Sha Rizel.