Aliases: Trailer Park Trash Girl, Claudia-Marie
Cup size: 38K
Birthdate: August 17, 1974
Biography: Claudia Marie was born in Morganton, North Carolina. She grew up wanting to be a singer and eventually became the lead singer for a band called Trailer Park Trash. Claudia's outgoing and bubbly personality makes her a natural on stage and in January 2007 she turned all her talents to her porn debut on My Friends Hot Mom. She caused an instant sensation with her massive real tits and amazing tit fucking style.
In September 2010 Claudia got some massive implants so her soft tits are no longer floppy but giant perky J cups.
Claudia Marie upped her boobs again in January 2011 from 1200cc's to 2000cc's.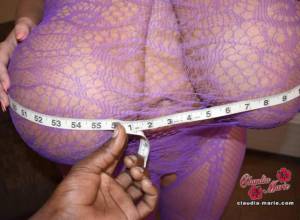 0
Now that Claudia Marie has 3,500cc saline implants in her giant saggy cow tittys…AND has...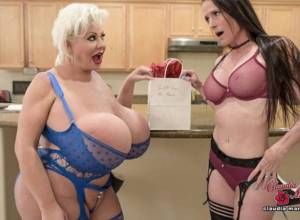 0
A fan buys a very expensive gift for his favorite porn whore. The gift says...