Aliases: Joanna, Kaly, Joanna Bliss
Cup size: 34FF
Birthdate: October 22, 1979
Biography:
Joana Bliss, or Kaly, is another discovery from eastern Europe. Following in the footsteps people like Ines, Nadine, Milena, Ewa, Maria – well I could just keep going on. Seems like only yesterday we were being bombarded with big tit bimbos from California. Now the bar has been raised by these amazing women with their sensational BIG natural tits and beauty.
Joana is from Romania and started modeling in 2003-2004 as a guest model for Nadine and then on to Polish Busty. Scoreland discovered her in 2004 and fell in love with her – posting new pictures and movies of her on a regular basis.
Joana is more then a big rack, she's also a student in University. Majoring in Drama (guess that means she does plan on leaving porn some day) and is a vegetarian who never eats on Sundays.
She is 5'8 and measures 42-28-38. Her site is JoanaBliss.com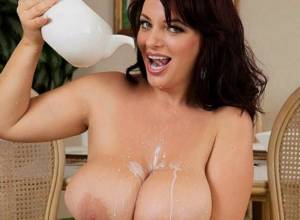 0
There is more than meets the eye as the eye enjoys the super-natural sight of...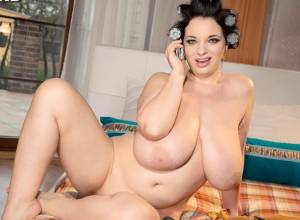 0
Happy nature girl Joana is going out for the day but she is in no...