Tiggle Bitties full and juicy
The tape on the eyeglasses. Those terrifying orange shoes. Where's the shirt pocket protector or is that a geek guy thing? Tiggle Bitties has joined the Nerdist Party for this study session in a geek girl's bedroom. What would Tig really wear going out unless she was planning to run naked in the woods? "I am probably wearing fitted jeans and a belt because I have a nice butt, and I like to show it off, and then I'll wear a wrap shirt so I can control how much cleavage I'm showing. I can decide where to tie it. I can loosen it to make it lower." As soon as the shirt comes off, we can see Tig tug on her breasts and she's really–we mean really–a great tugger. Tricks are for tits with Tig. She knows what real breast-men want to see.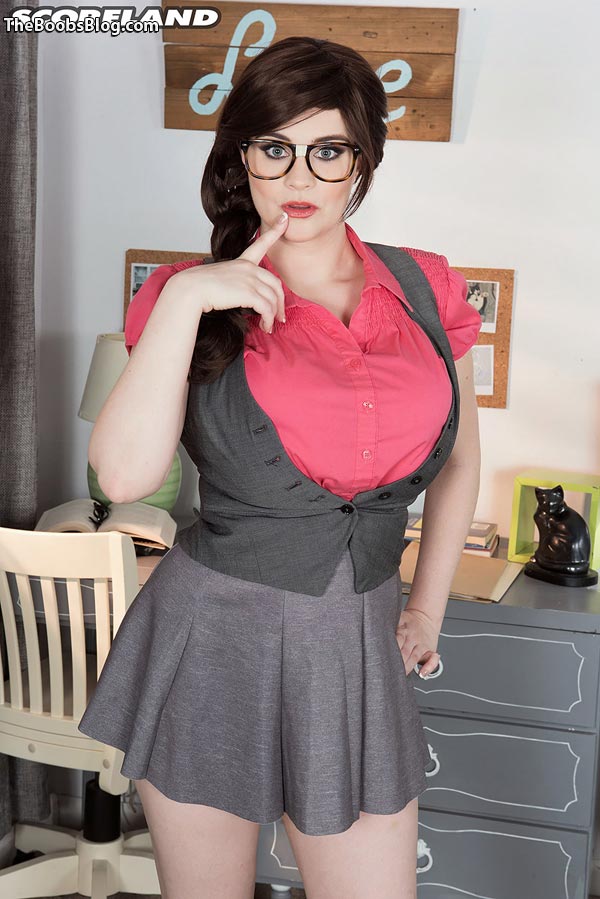 SCORELAND: Tig, do you watch adult videos at home, besides yours? What kind do you like? Tiggle: Of course I do! I like group scenes and REAL girl-on-girl scenes, not the gross fake ones. SCORELAND: Do you go to nude beaches or adult resorts? Tiggle: I don't..yet. But I would be totally thrilled to do that! Who wants to take me? SCORELAND: You're not a stripper.