Angel Wicky, Josephine Jackson & Sofia Lee lingerie for her wedding
Bride to be Sofia Lee is very nervous as her big day approaches. She wants her wedding night to be perfect and has asked favorite Aunt Angel Wicky to help her select the perfect sexy lingerie for the occasion. Angel brings along her sexy friend Josephine and the trio of busty beauties hit the shops. They all find something and when they get home Aunt Angel suggests they try on their purchases. Modeling sexy lingerie and heels makes Sofia feel very sexy.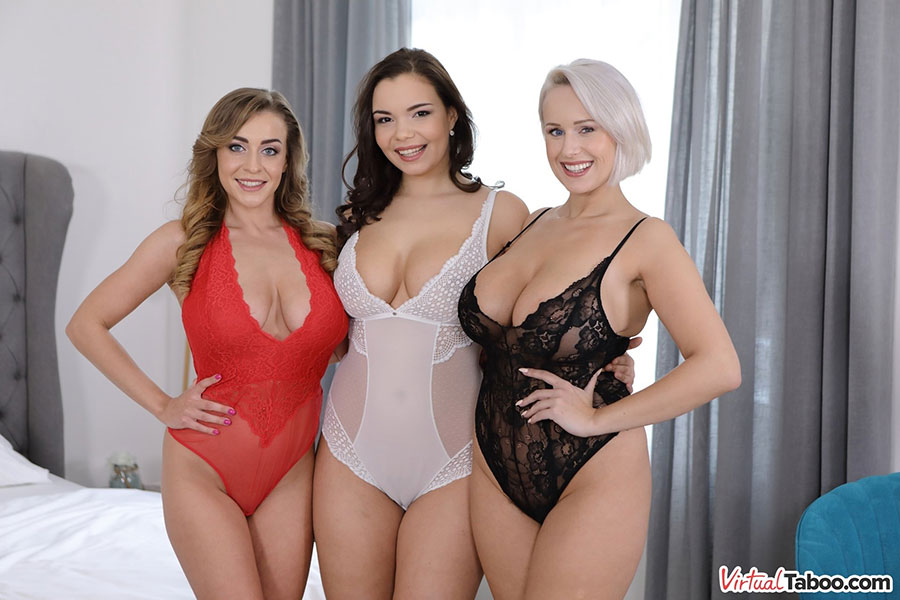 She can't help but notice how curvy and busty Aunt and her special friend are. They decide to snap a few pictures and being so close to the beautiful older women has Sofia thinking very naughty thoughts. Angel and Josephine were having thoughts of their own as they slyly helped Sofia out of her lingerie and admired her gorgeous body. They tease her nipples and let her feel their breasts as Sofia's inhibitions melt away. It was Aunt Angel who broke out the baby oil and sex toys they had picked up for the wedding night.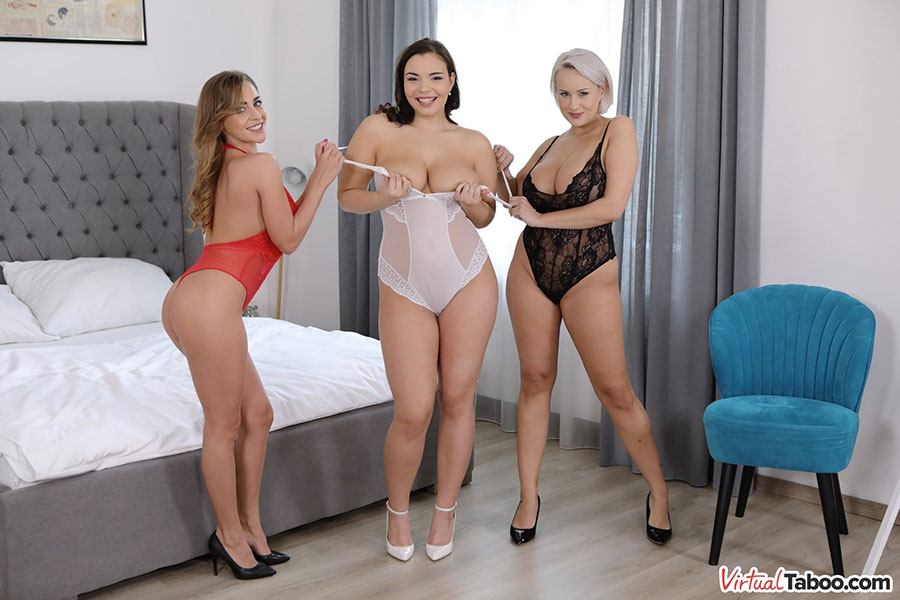 Feeling the two women rub oil on her young body, Sofia can't help but get turned on and slide her new vibrator into her hungry pussy. As her moans grew louder, Angel and Josephine joined in, rubbing their pussy and encouraging Sofia to keep going until she cums all over her new toy. The wedding night will be special, but now Sofia has a sexy secret that will certainly pop up again.