Corrupting Your Daughter Autumn Falls
Elexis Monroe is in her bedroom, angrily packing bags. She can't believe she was so stupid, Elexis says regretfully to herself. But there's NO WAY she's going to let that bastard get away with this, she says with resolve. Just then, her stepdaughter Autumn Falls pops her head in the door, knocking softly. She wanted to see her?, Autumn asks delicately. Of course, honey, come in, Elexis says, her eyes lighting up with the beginnings of a plan. Autumn enters the room and sits on the bed. Elexis sits down next to her, telling Autumn that she needs to talk to her. She gently tells Autumn that she has to move out because her husband is cheating on her. It is hard, but it's not Autumn's fault, Elexis says. She knows, she just…wish it didn't have to be this way, Autumn says, looking away. She wishes the same thing, but this is the choice Autumn's father made, so she has to go, Elexis says. She can't believe he is such an IDIOT, Autumn says angrily. It's just…she's always thought of Elexis as her real mom, and she's doesn't want her to go, Autumn says.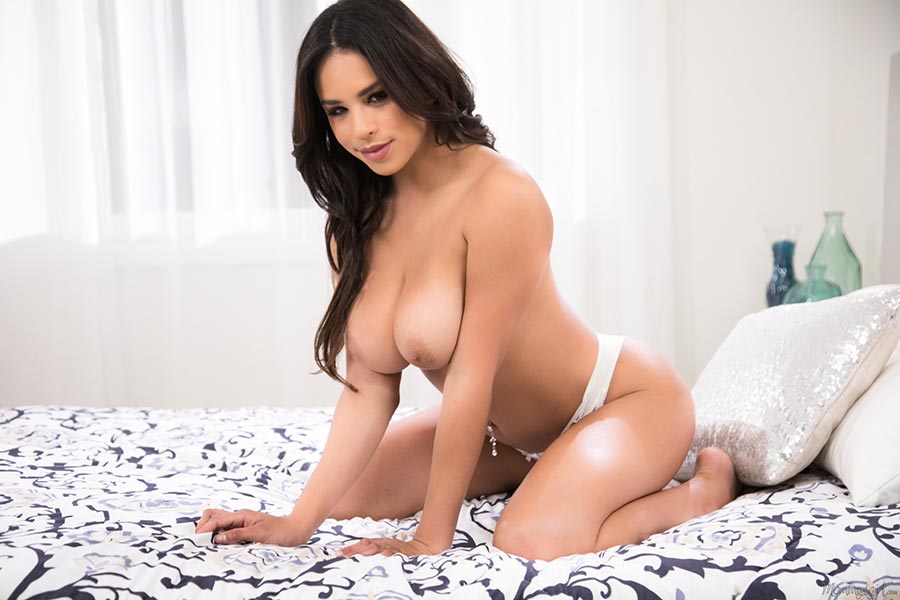 Elexis agrees that she doesn't want to leave either. 'You know, you COULD come and live with me if you want,' Elexis suggests pointedly. Autumn laughs. Her dad would REALLY be pissed then, Autumn says. Exactly, Elexis says to herself softly. But louder, she tells her daughter she's serious, what does Autumn think?, Elexis asks. Well, of course, she'd love to, but there's no way her dad would let her, she says. But Autumn is 18, so she can make her own decisions…CAN'T SHE?, Elexis asks, baiting her. That's true, Autumn says softly. But even though she is super mad at her father for what he did to Elexis, she still doesn't feel right doing something he wouldn't want her to do, Autumn says.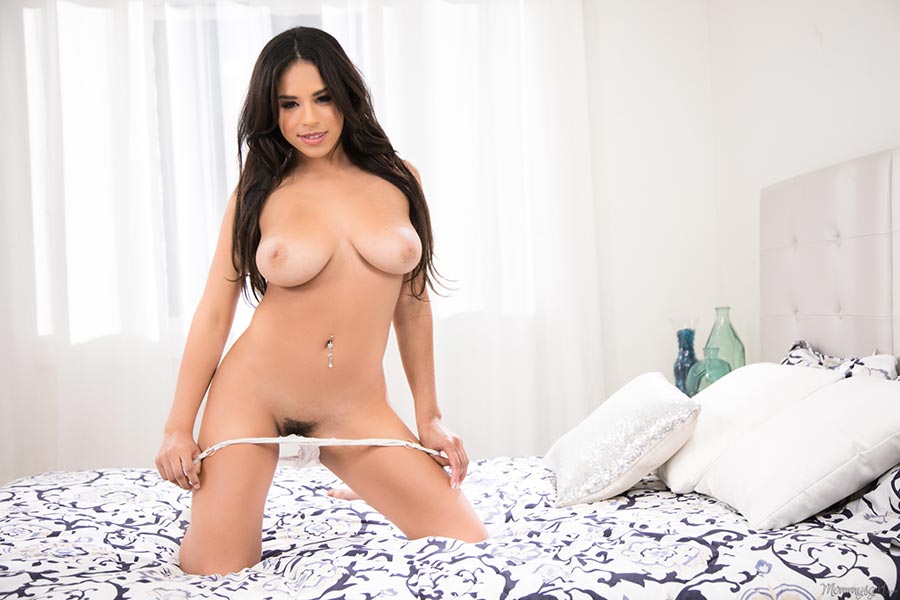 But…hasn't Autumn ever wanted to do something for herself…even if it would upset her father?, Elexis says manipulatively. Doesn't she want to be the rebel just once?, Elexis asks. She doesn't know how to do that, she's always been the perfect daughter, she's never even kissed anyone for god's sake!, Autumn laughs.See, there's a perfect example–Autumn has never kissed anyone because she was worried that it would upset her father right?, Elexis asks. Autumn nods silently. Even though Autumn wanted to and thought it might be fun right?, Elexis says, sliding a little closer to Autumn. Elexis slowly leans in, kissing Autumn gently. Autumn is nervous, but she can't resist Elexis' sensual touch for long as her mom slides her hand between her legs. 'Let's show him that you're not daddy's girl anymore,' Elexis says, beginning to rub Autumn's pussy. Autumn moans quietly. Whose girl IS she?, Elexis whispers as she continues to rub Autumn's pussy. 'I'm Mommy's girl,' Autumn responds breathlessly. Looks like Elexis is WELL on her way to successfully corrupting her daughter…