Dee Williams is an insatiable MILF
Masseur Ryan Driller greets his next customer, MILF Dee Williams. As he is shaking her hand, she looks him up and down, biting her lip approvingly. He asks her if she's ready for her massage. She responds flirtatiously that she's been waiting all week for this, and that she is definitely ready for her 'special' massage. The masseur laughs, telling her that every massage is special and he'll make sure to give her the best service possible. Oh she's sure he will, Dee says, smiling wickedly.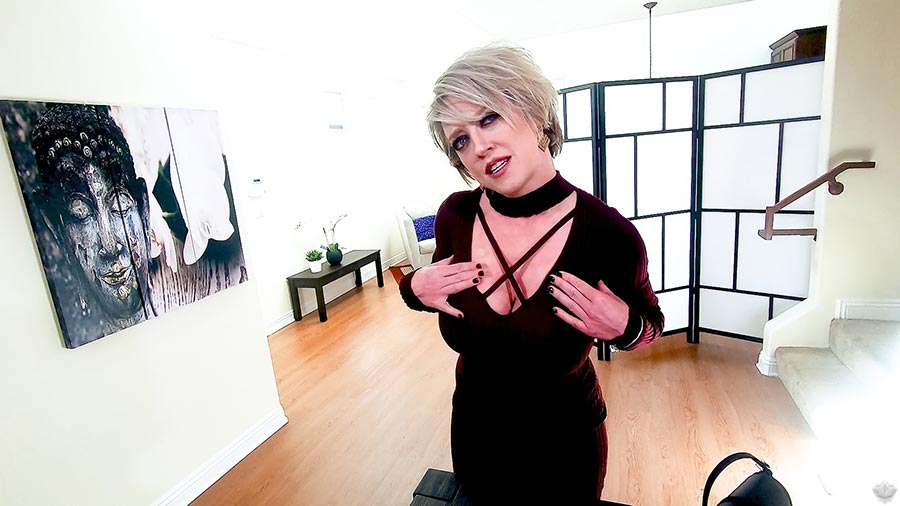 Excellent, says the masseur. So, before they get started, are there any spots that she wants him to focus on, for example, problem areas or tense muscles? Ryan asks. Well, she would love it if he gave her entire body attention, she says, smoothing her hands up and down her dress, clearly flaunting her tight body. But there are DEFINITELY some areas that she would like him to focus on, she adds seductively. This area, in particular, could really use his…focus, she says, drawing his attention to her chest. Oh and her lower back has also been…tight, really…really…tight, she adds, turning around to flaunt her ass. The masseur politely clears his throat and tells her no problem, right this way please. The masseur leads her to the massage table and waits for her to undress and get on the table.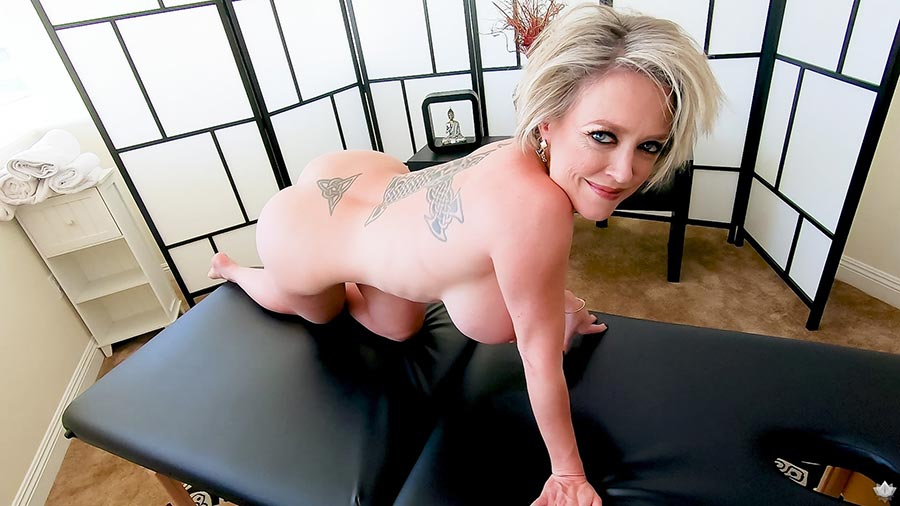 It becomes clear that the massage is almost over when the masseur mentions that for the final part of the massage, he'll massage her temples. 'Oh, I thought that this was the kind of massage where you got a…happy ending,' Dee says, disappointed. Ryan isn't sure what kind of massage she means, but she instantly clarifies it for him by putting her hand on his crotch. Ah, that kind of massage, he says, getting it now. Unless…that's not something he's interested in, she asks, caressing his package. Oh no, he's definitely interested, Ryan says, it's just not something the massage parlour usually does. But…he's quite willing to give her a SPECIAL treatment!