Fancy dinner with busty Sha Rizel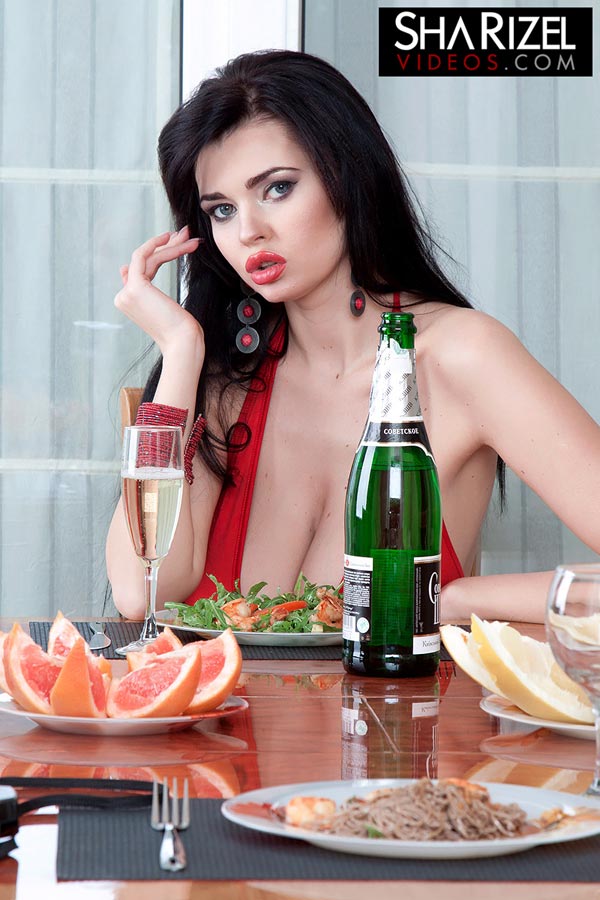 There are no national or international holidays named for big boobs. Breastivus is not recognized by any official agencies or governments. We here at SCORELAND, internet home of SCORE and Voluptuous magazines, declare every day a celebration of big tits. The cover of February '14 SCORE and the pictorial inside the issue is Sha Rizel in her sexy red dress. The table is set for two. Sha has prepared a special meal and has a bottle of bubbly ready to share. She lifts her glass in a celebratory gesture. Sha slowly removes her dress and panties and climbs on top of the table. The food will have to wait. Sha has something much better to serve, a holiday spread much better than a late-night dinner.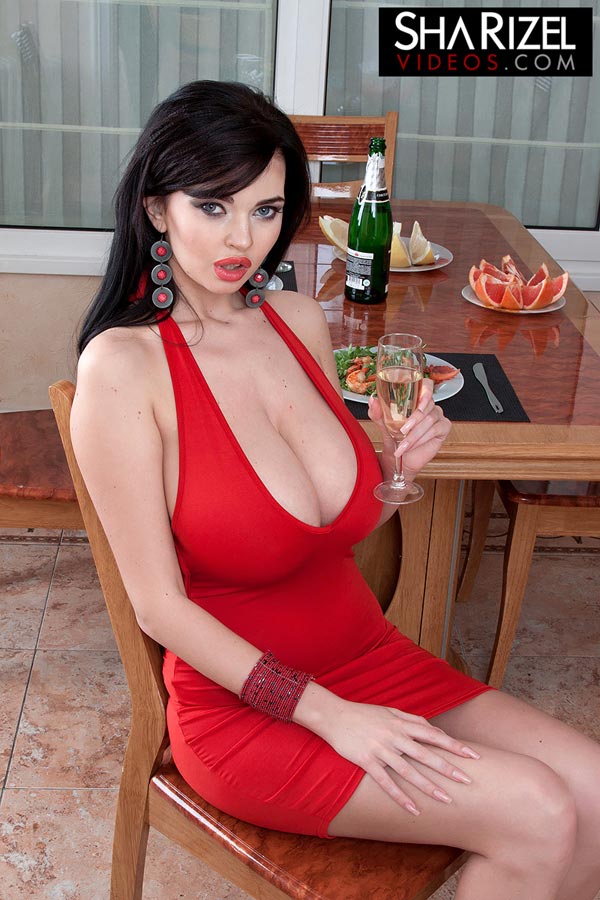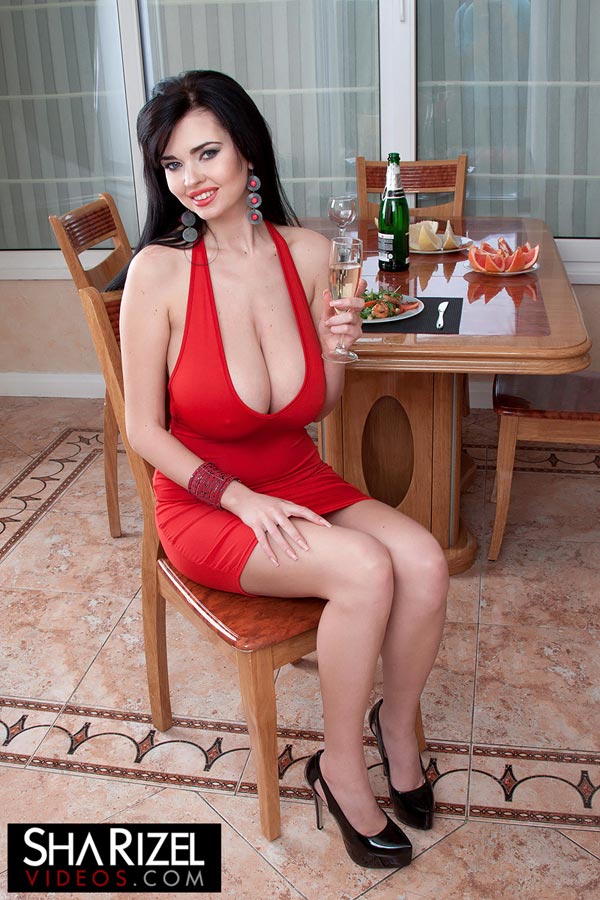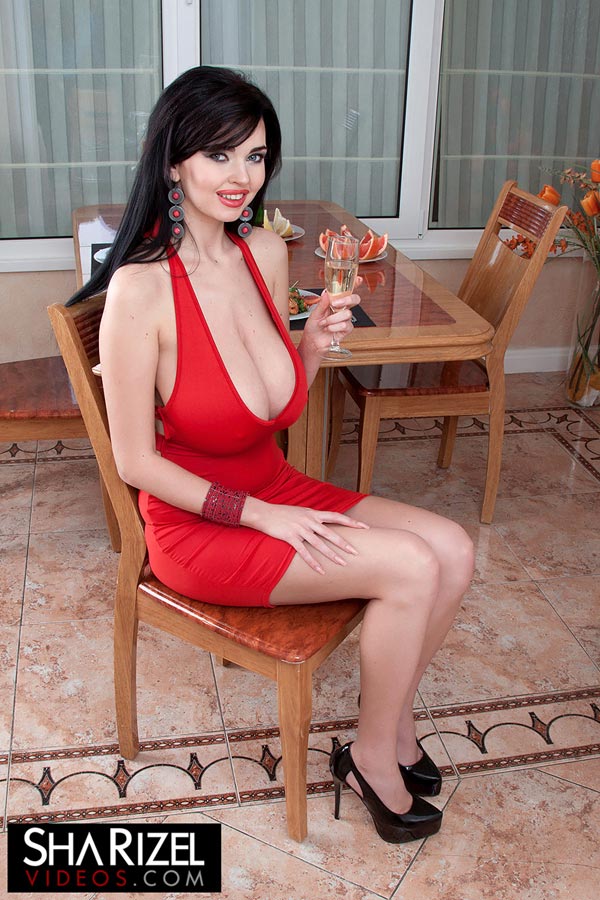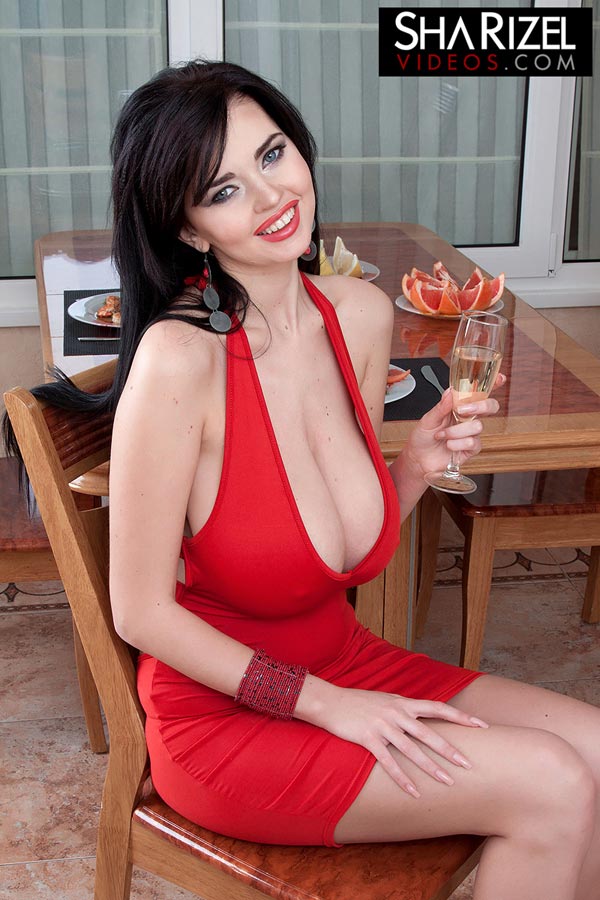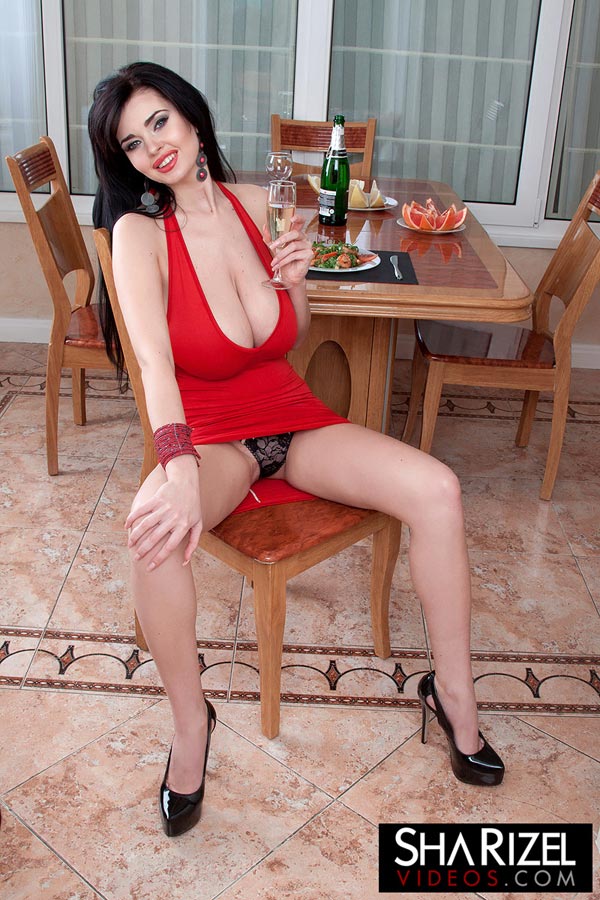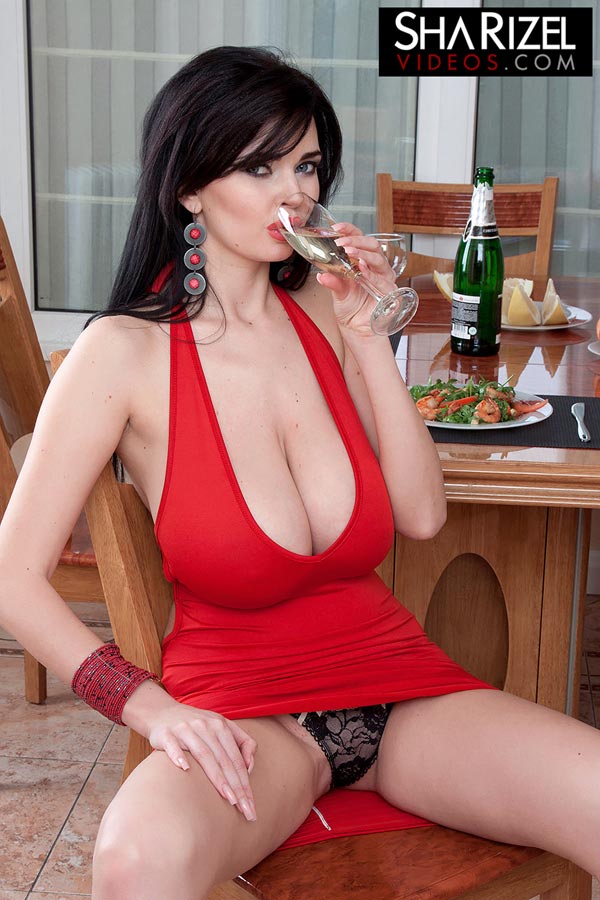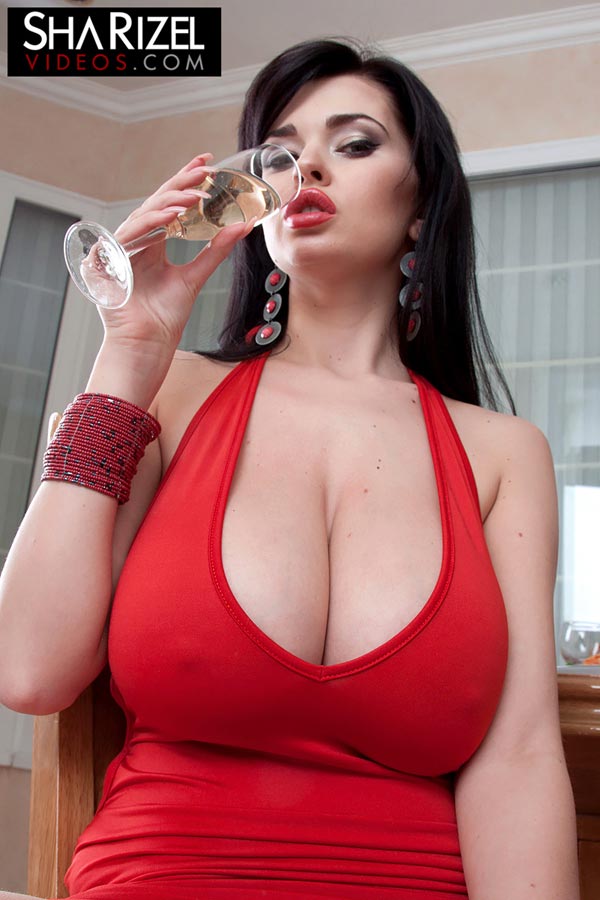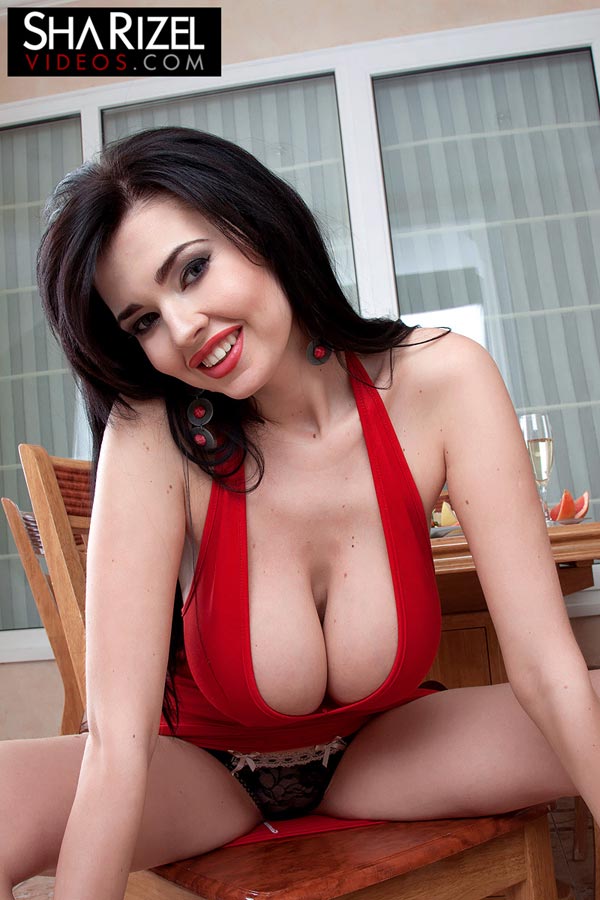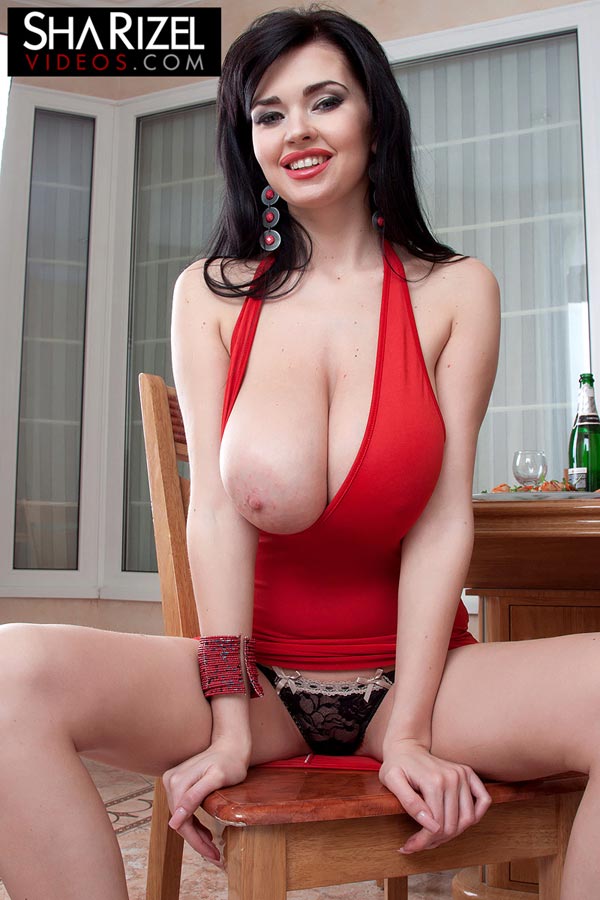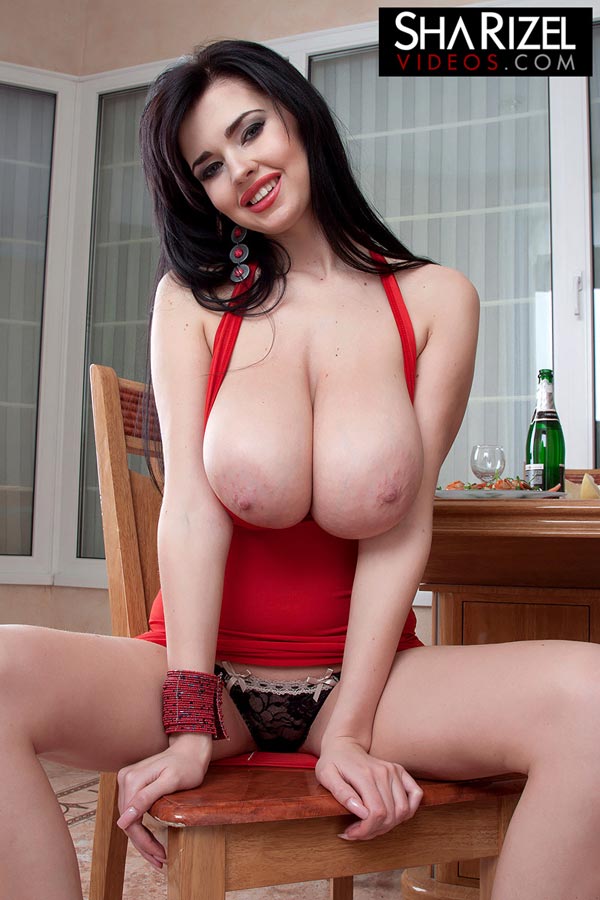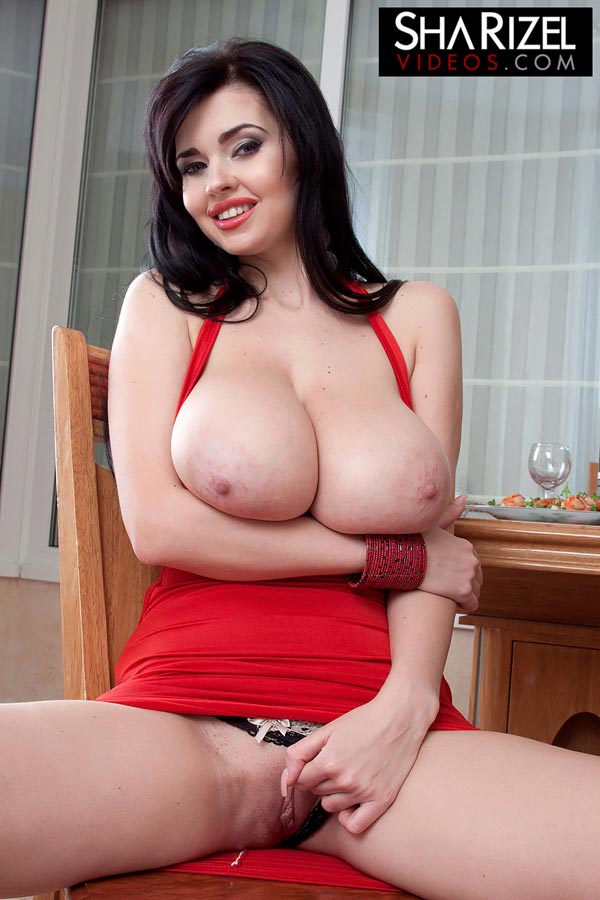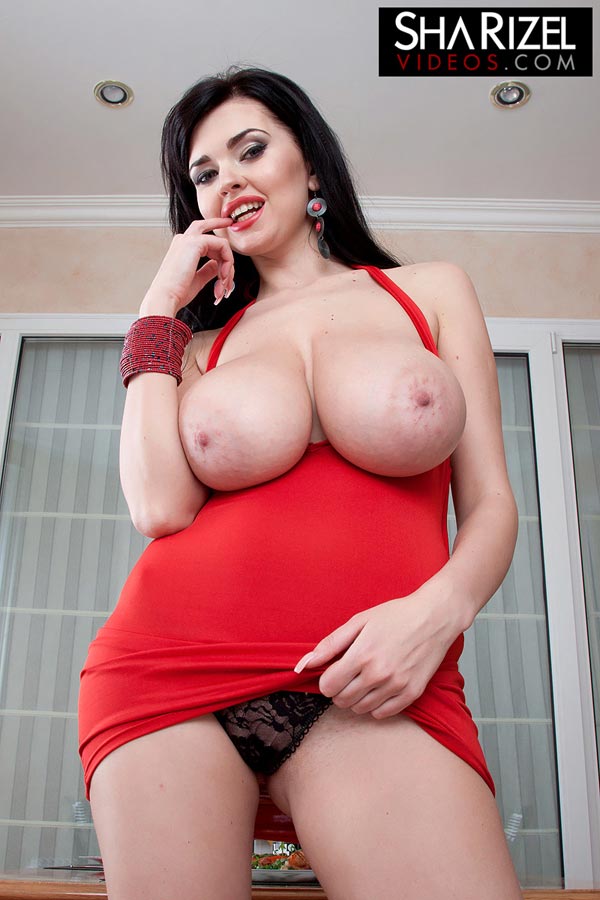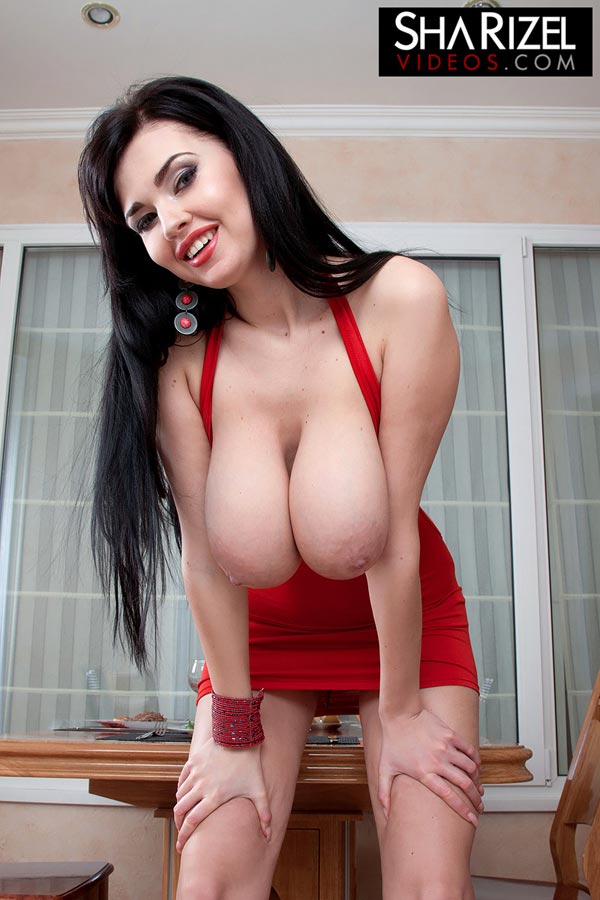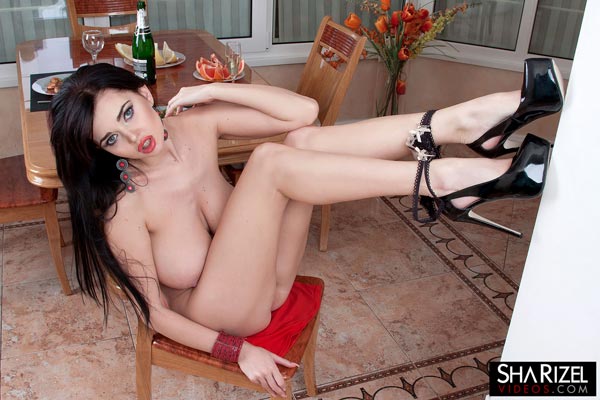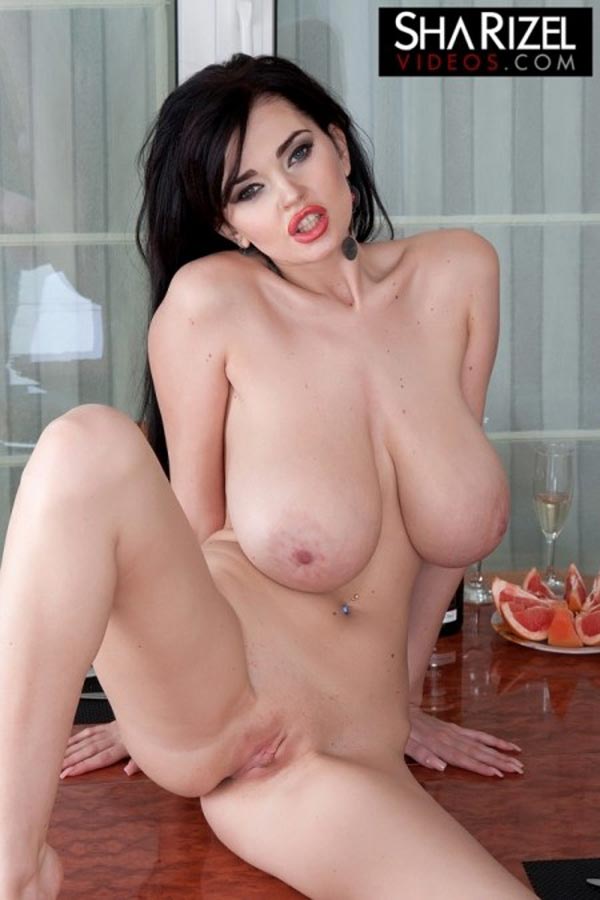 Official site of SCORE's big tit Sha Rizel.