Micky Bells demonstrates the boob goggles effect on St. Patrick's Day
You know what beer goggles are. The more you drink, the better someone looks.
Our St. Patrick's Day Blog is about boob goggles. With boob goggles: The more you drink, the more boobs you see. I will explain with visuals instead of words, using the lovely and ultra-chesty Micky Bells as your cocktail server to demonstrate the boob goggles effect.
We begin with a beer at 6PM.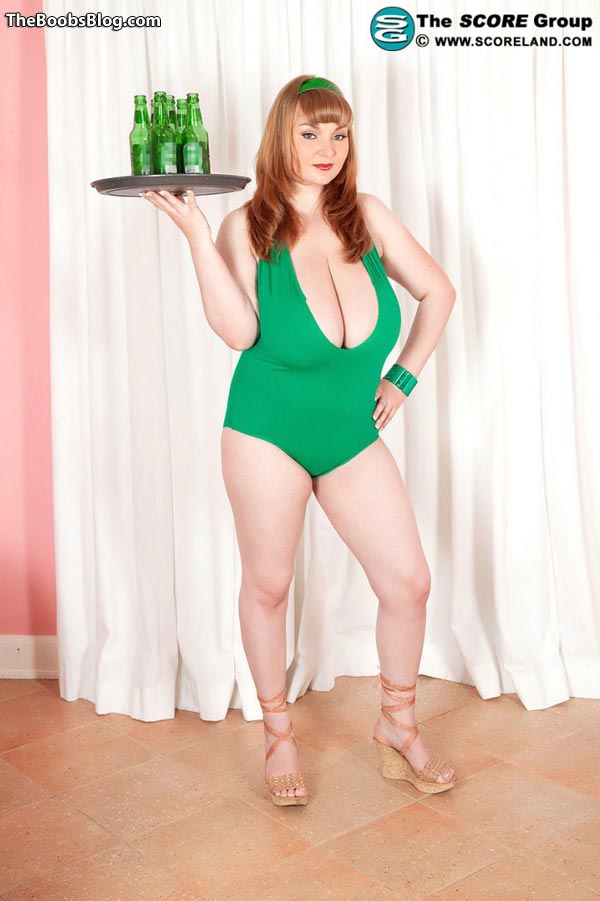 6 PM. The boob goggles effect is about to begin.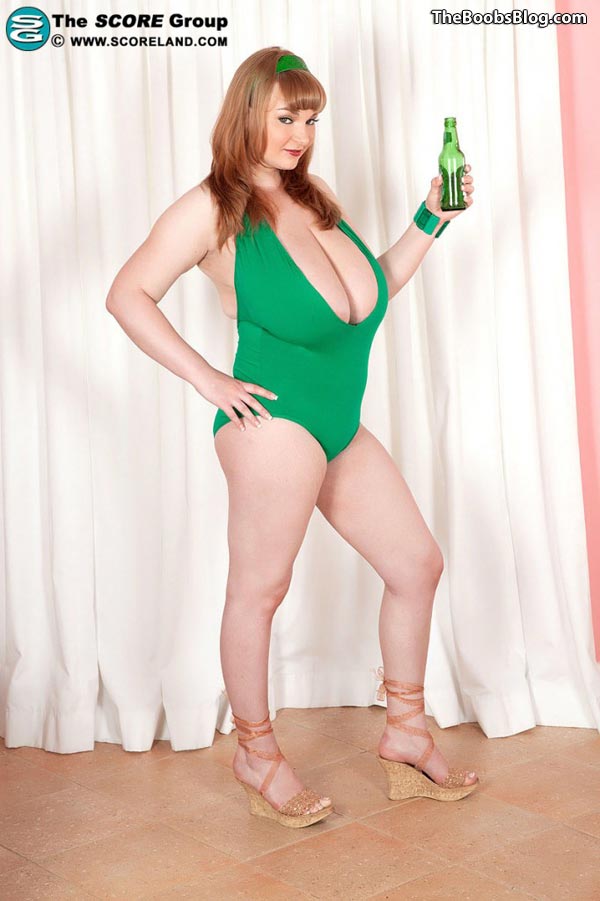 8pm.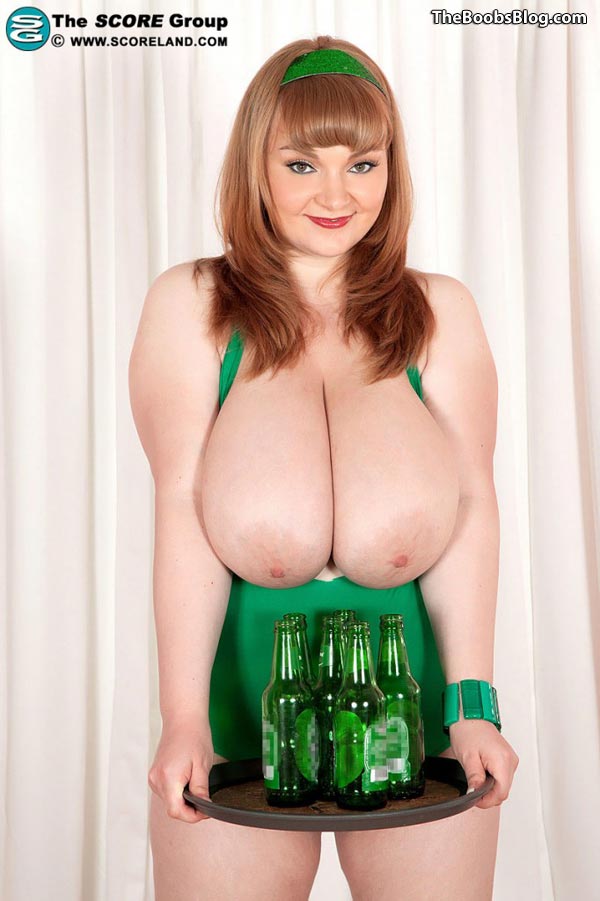 10pm.
Midnight.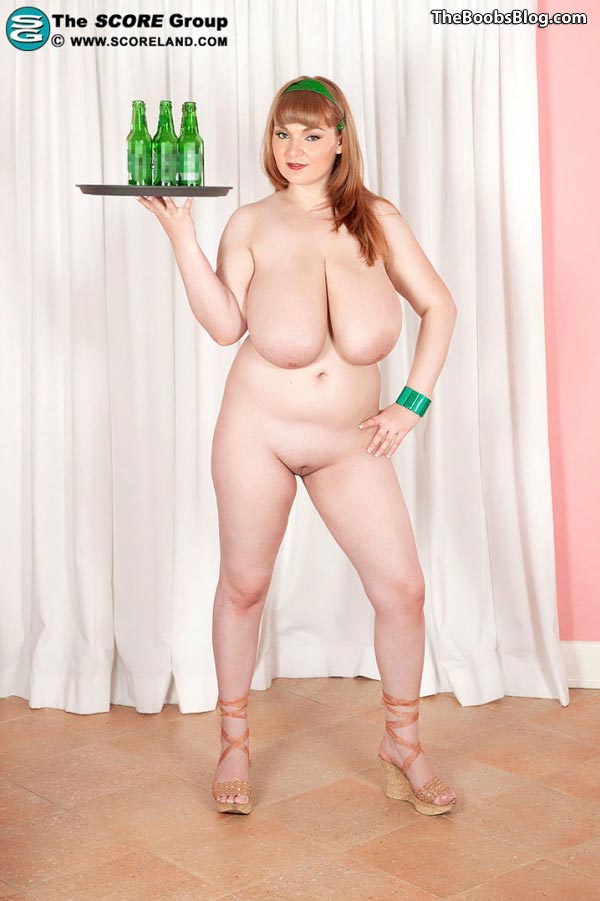 2 AM. The boob goggle effect is now complete.