No bra can hold Lara Jones's massive boobs
Lara Jones dances, turning the bed into a stage so she can shake her fine booty and huge, beautifully-shaped boobs. Lara starts off dressed in a tight halter top and tight shorts and ends up wearing the air. She's too sensational for her clothes. After dance fever cools, Lara gives herself a hand. "I like to show off. I like to be watched. I like to be admired. I enjoy reading the comments about me or hearing them, if they are nice. I am a bit of an exhibitionist. I really feel excellent about the attention I get.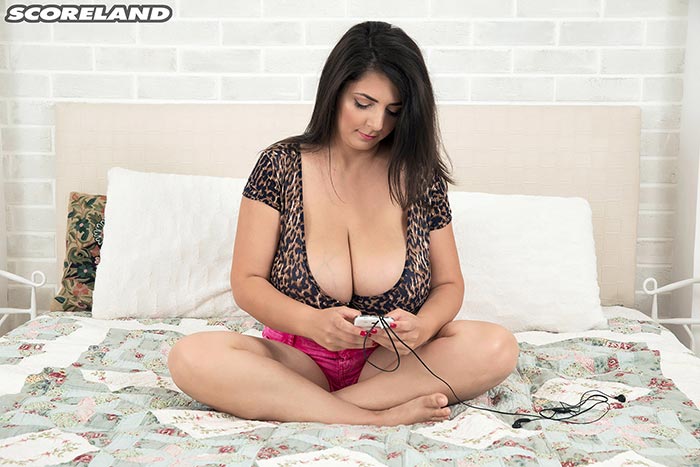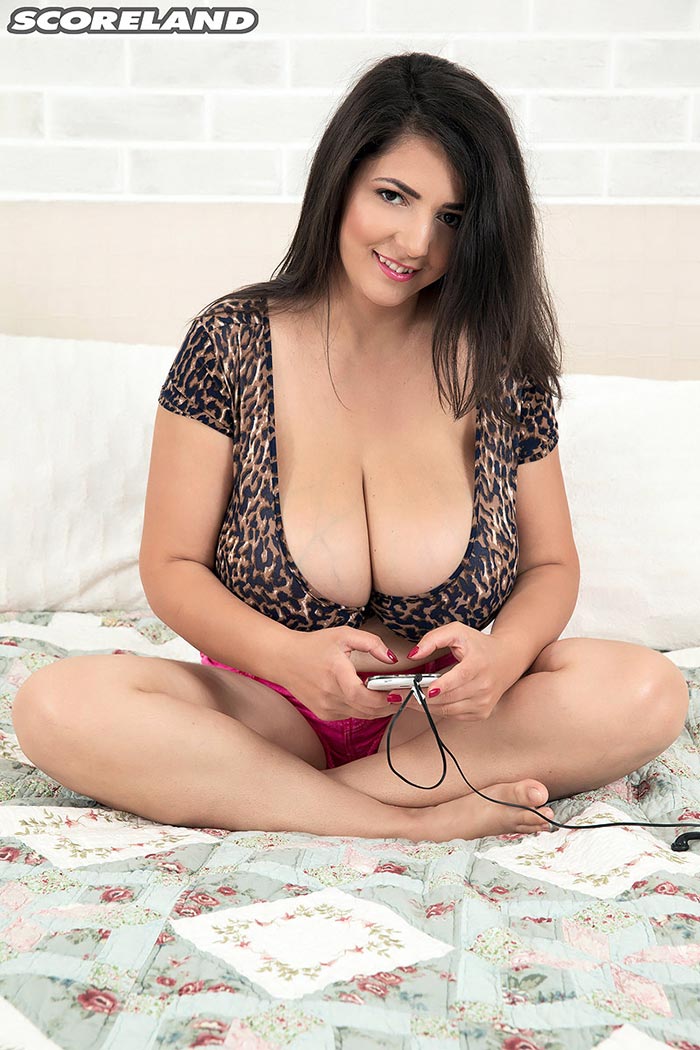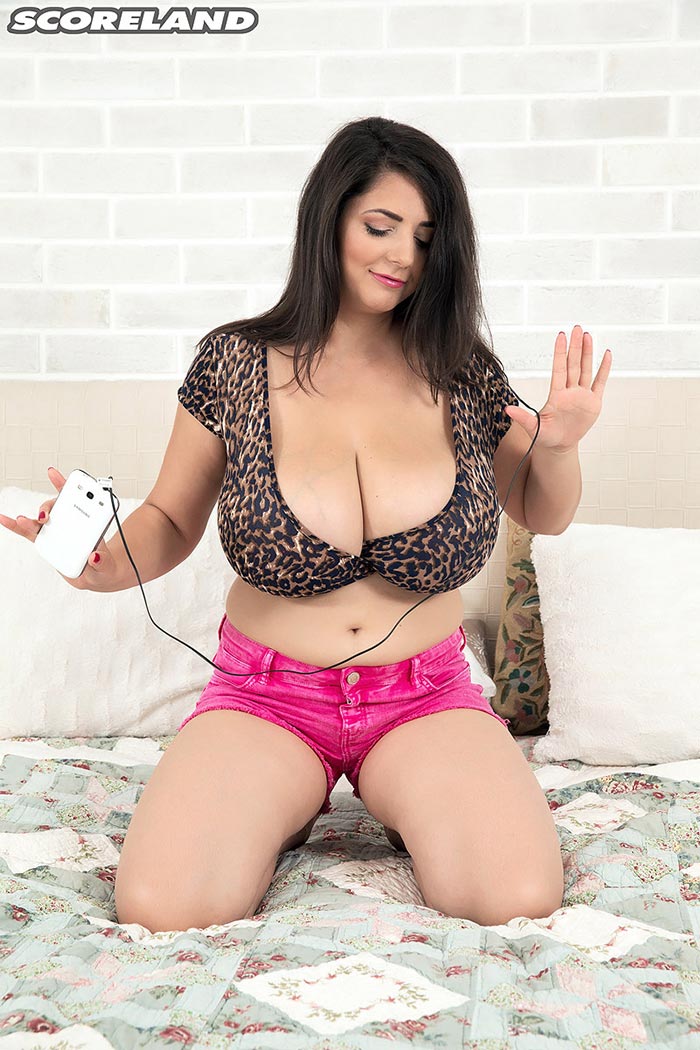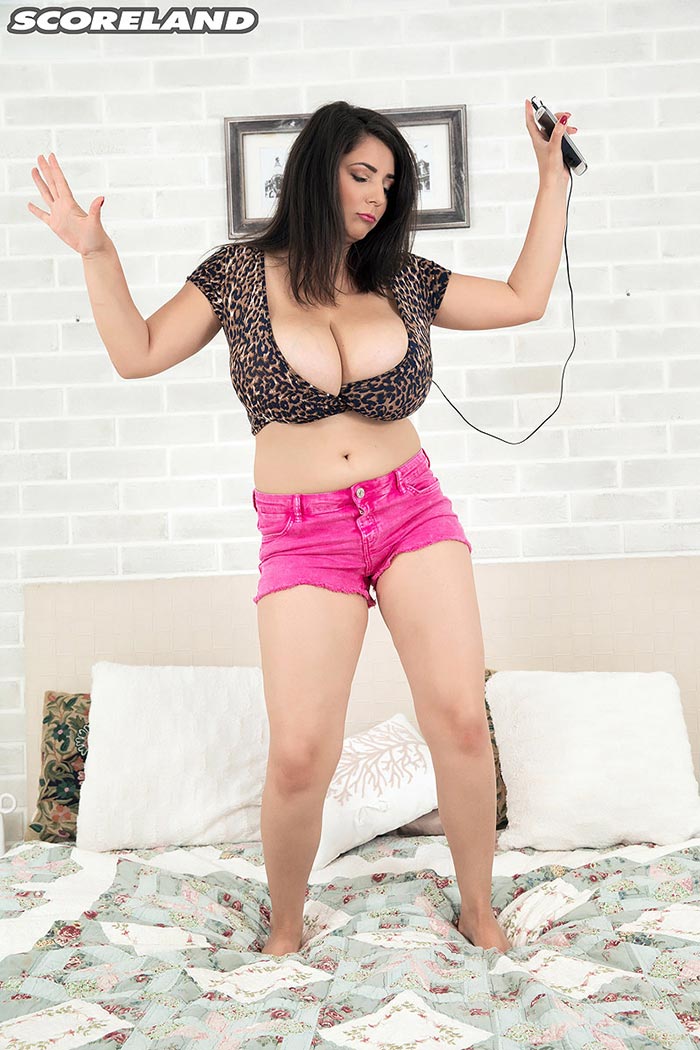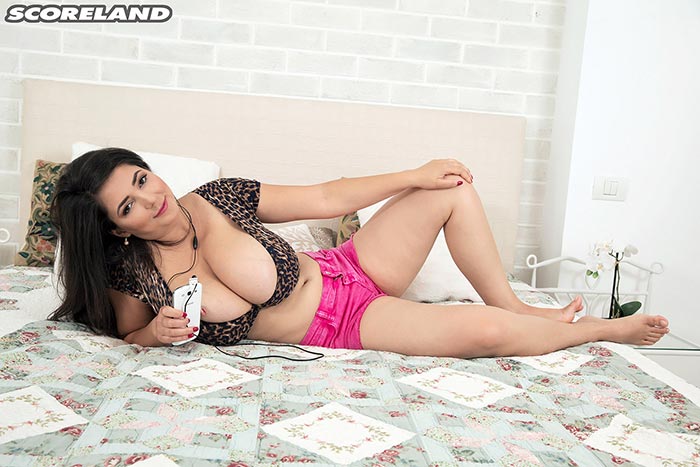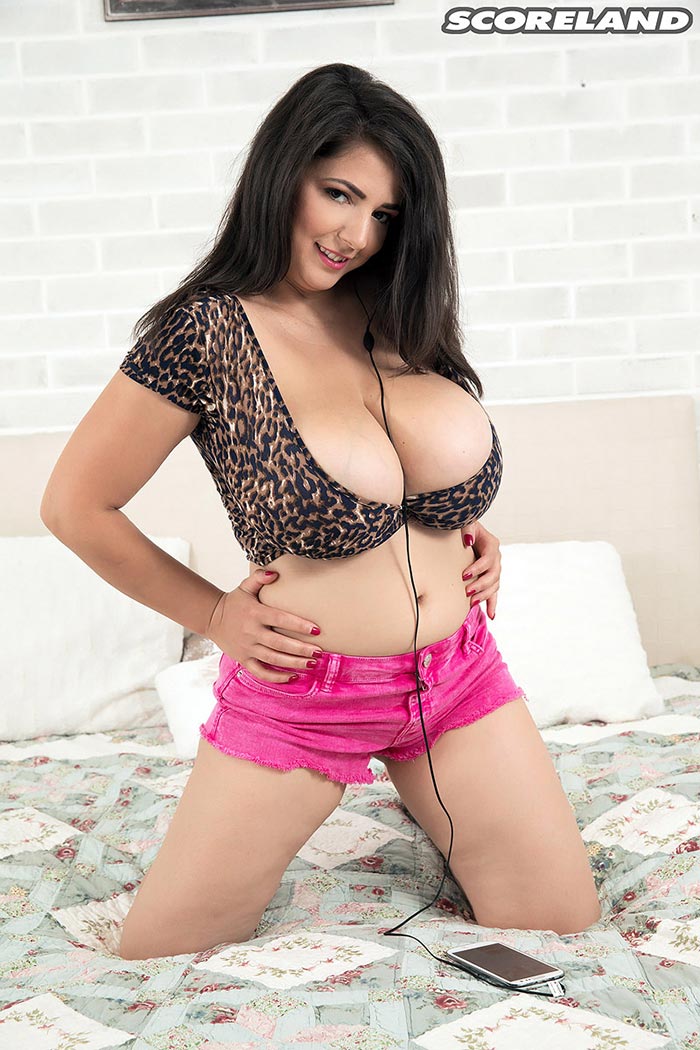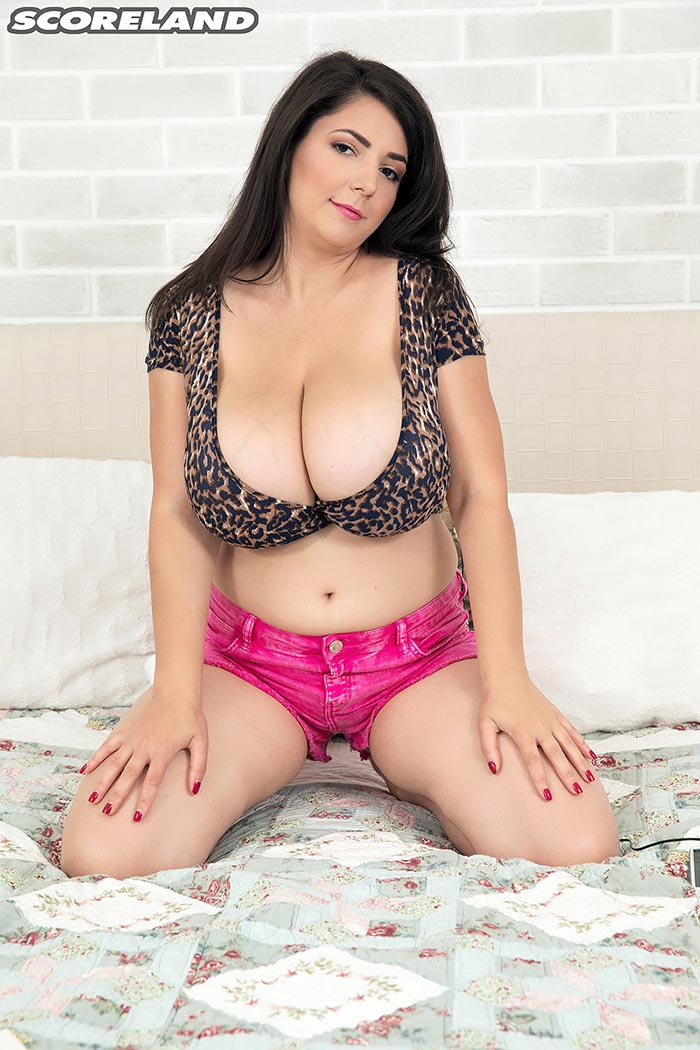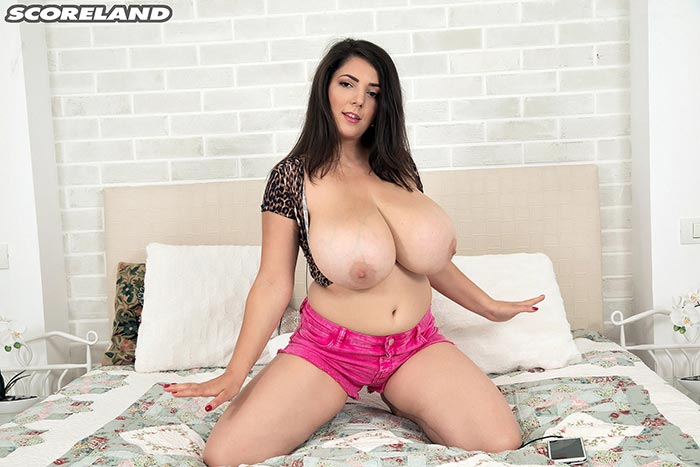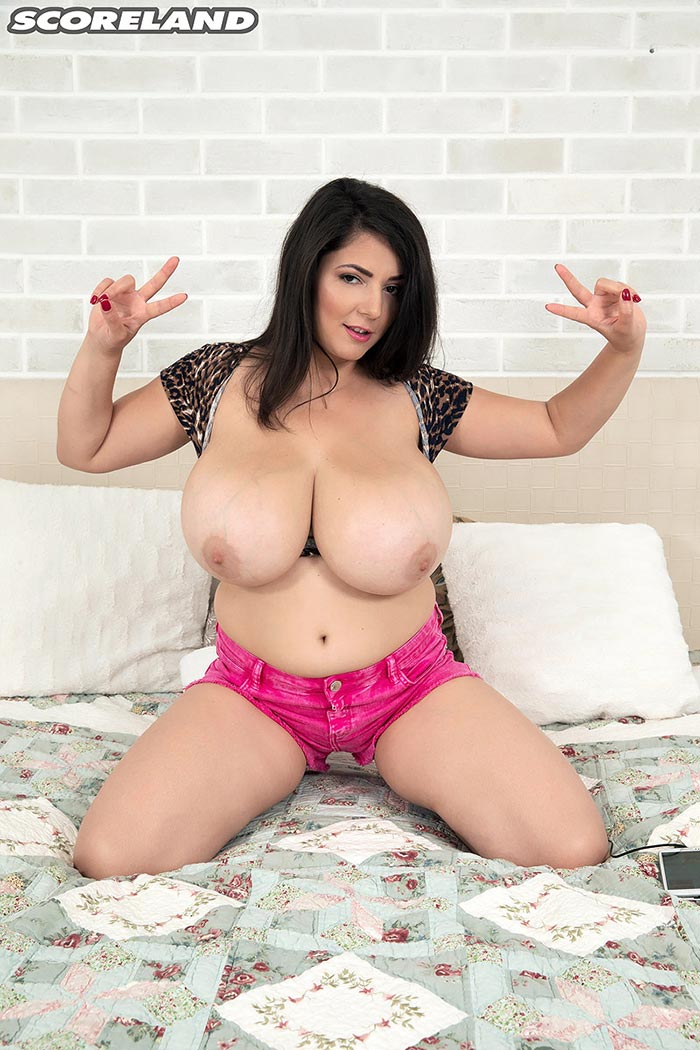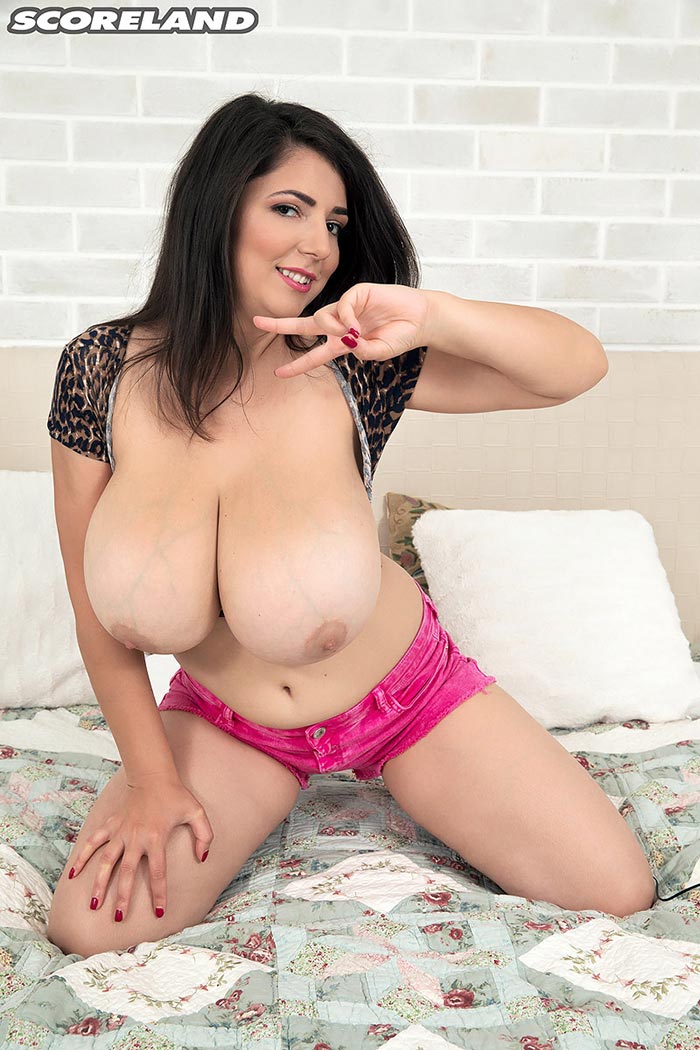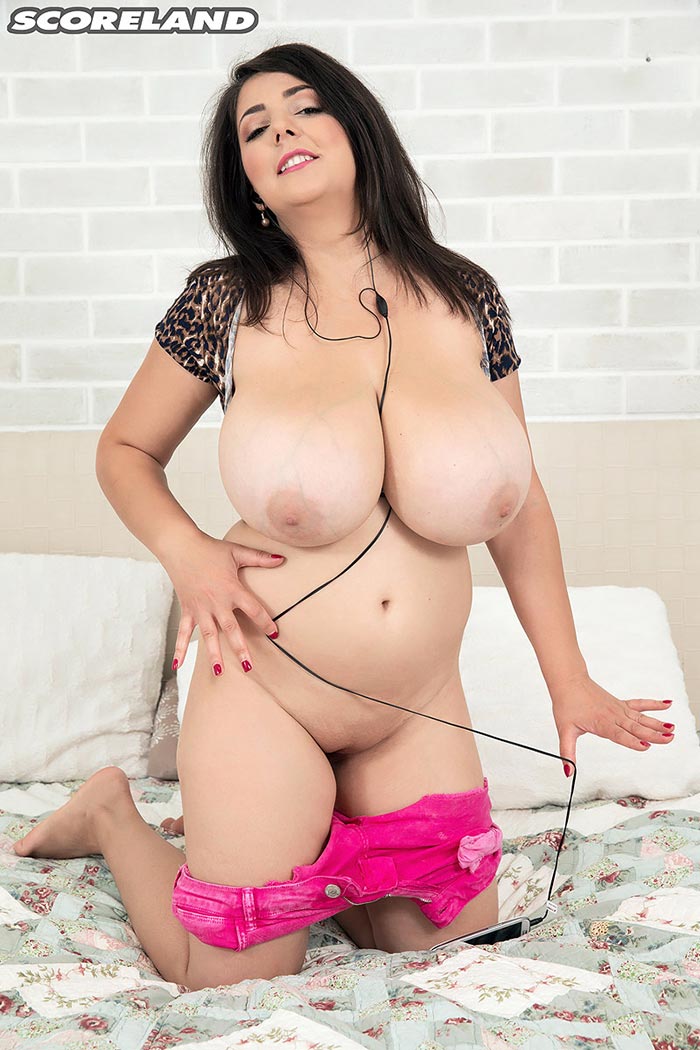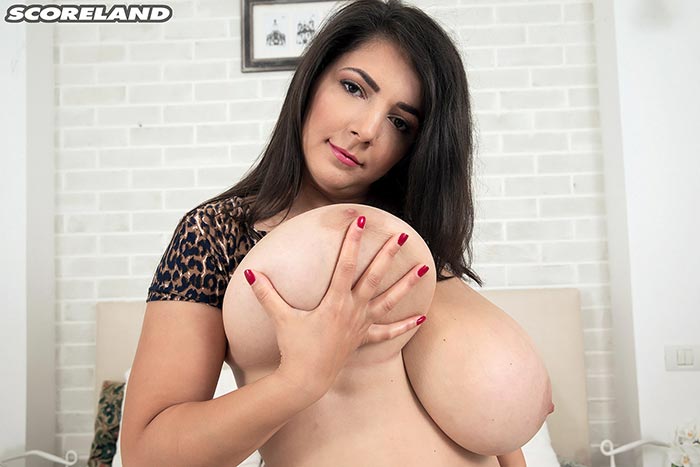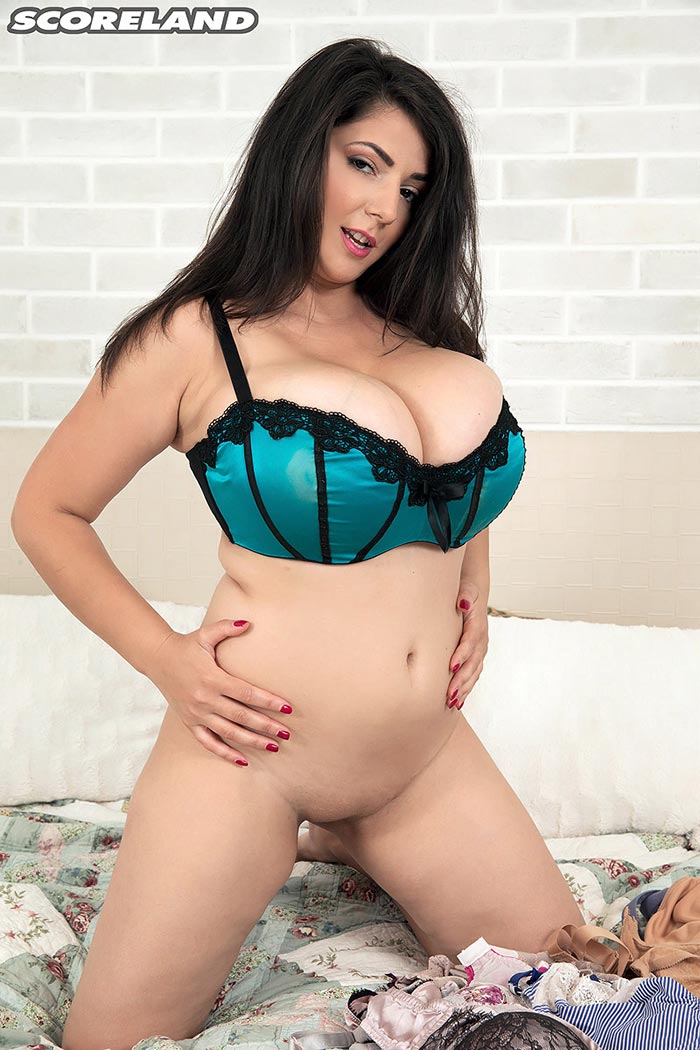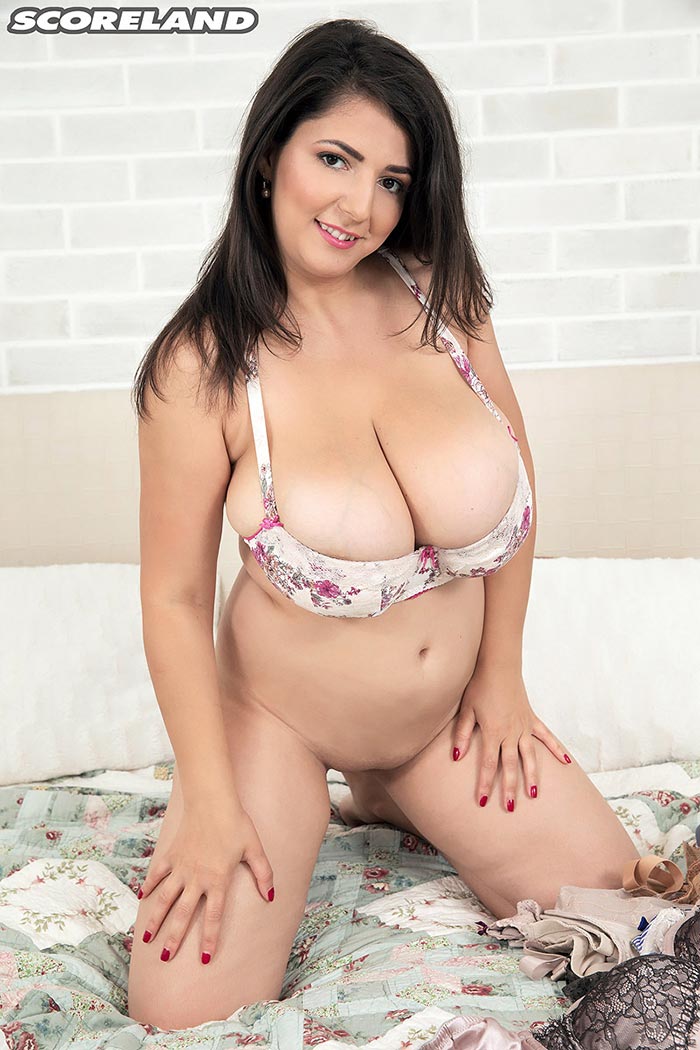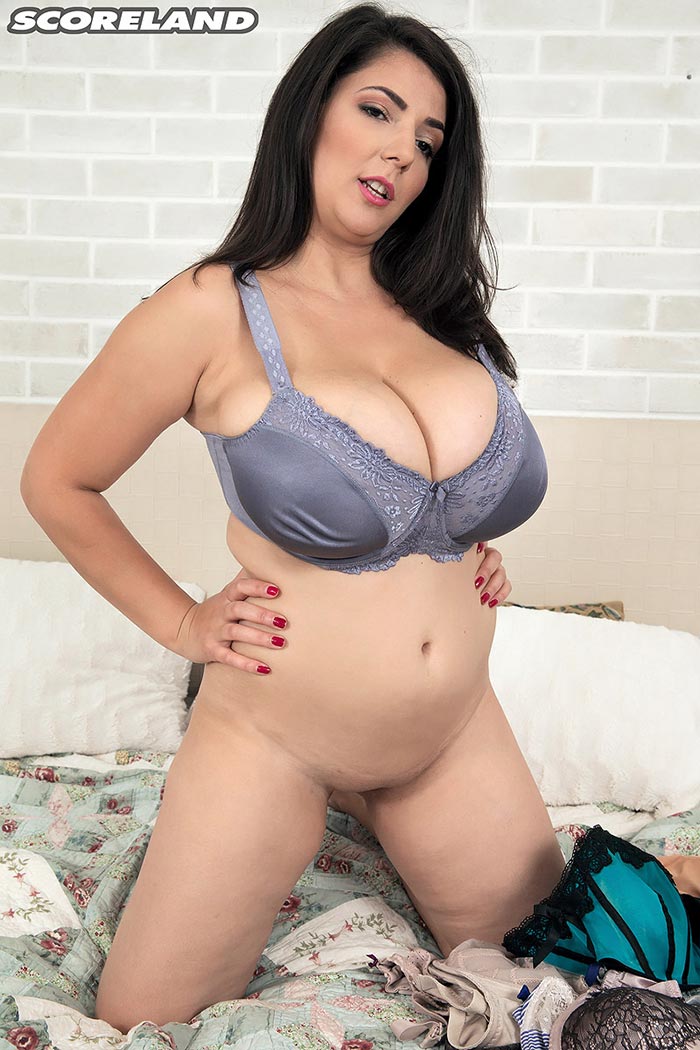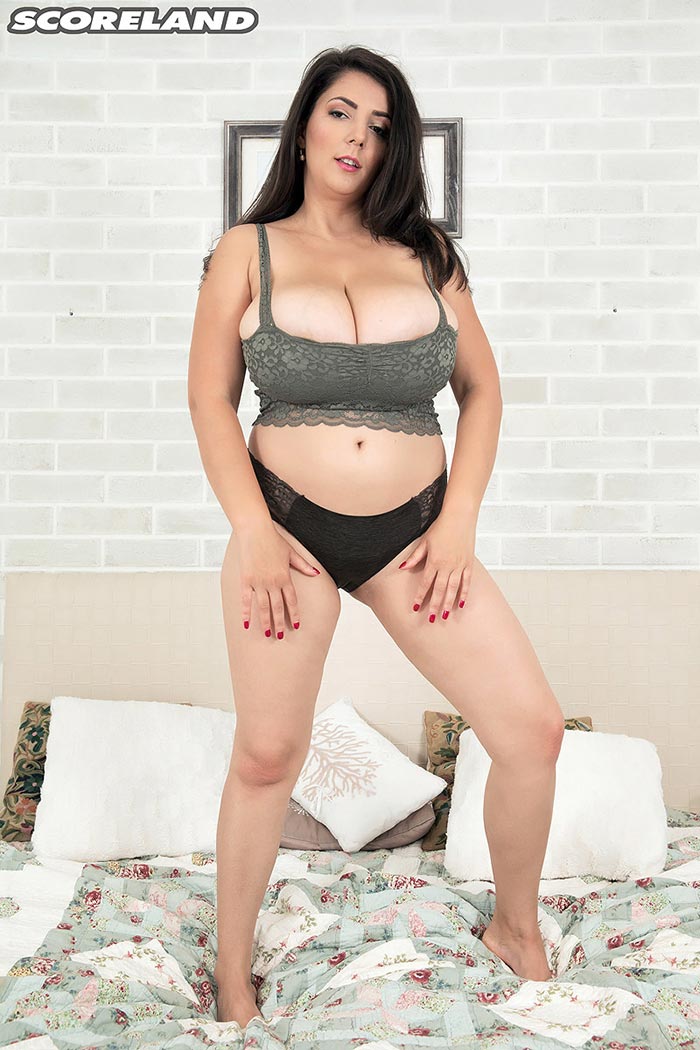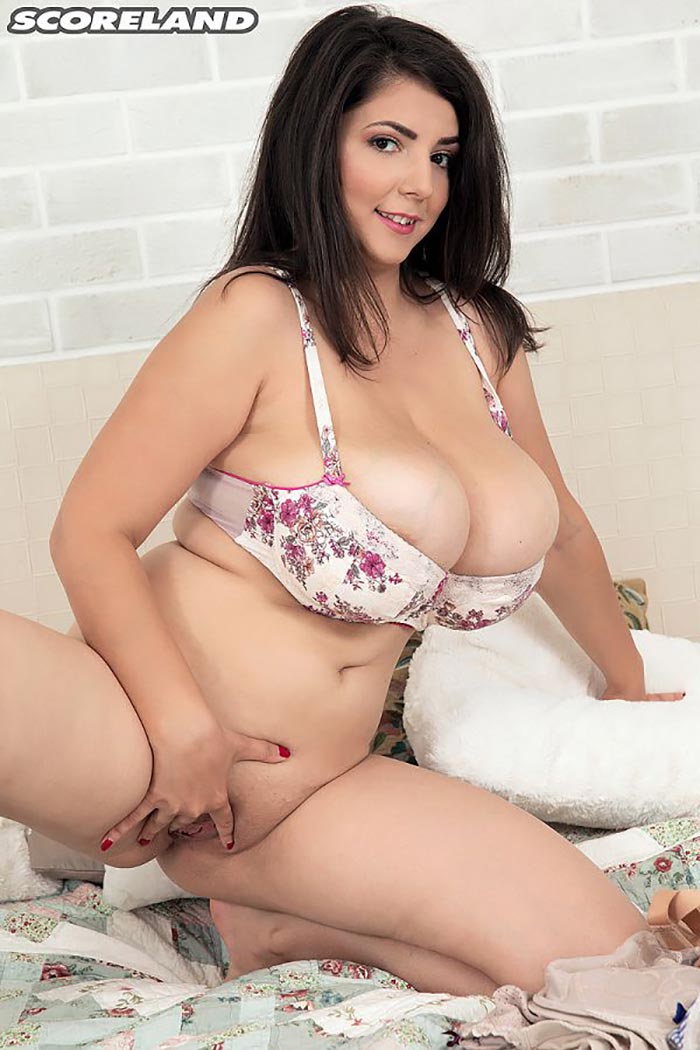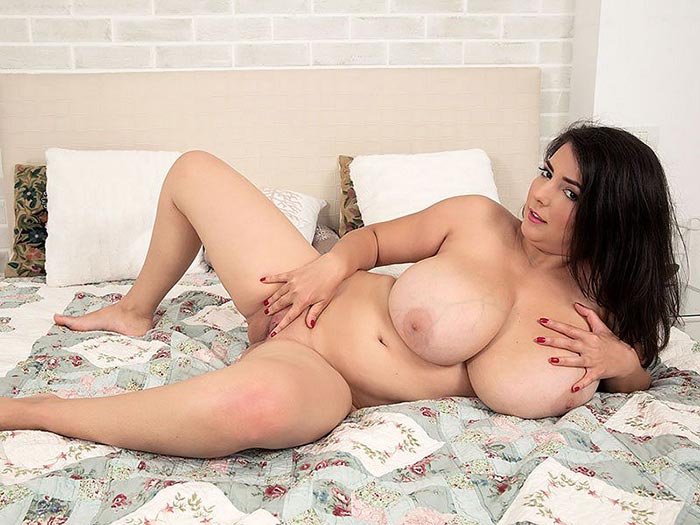 Watch Bonus Video

Now that the drive-in movie industry is gone, with their scenes of coeds and other babes taking showers, what the world needs more of now is videos of super-busty, sweet thangs taking showers. They don't don't need to be full-length videos and photo sets. Five or six minutes as a bonus SCORELAND scene is fine. On the other hand, maybe twenty minutes of Lara Jones wouldn't be enough. Girls like Lara don't fall into your lap every week of the year. Miss Jones had just finished her photo and video shoot and went off to shower. Our photographer, sensing opportunity, followed and asked if she wouldn't mind him sticking around with his camera. "I have to say this is new for me," Lara said. "I've never bathed with a man standing in the bathroom making a video of me." .