Sha Rizel in blue yoga pants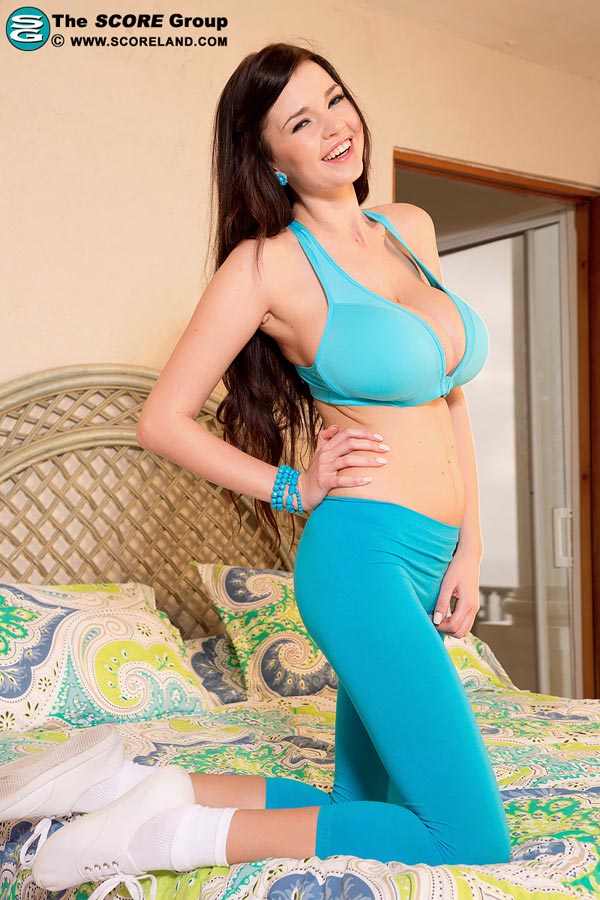 It's work-out with Sha Rizel time as the Ukrainian super-model is fit to kill and looking every inch the covergirl in a tight blue two-piece fitness outfit. There's a big, purple training ball in the room and Sha has some fun balancing on it as she gets undressed. Once Sha gets totally nude to her socks and trainers, she pours the contents of a water bottle all over her beautiful body. Sha may be the one working-out but every guy who sees these spectacular pictures will be the ones worked-up. Prepare for more of Sha and friends when the super-special "SCORELAND On Location" kicks off February 14tth, Valentine's Day.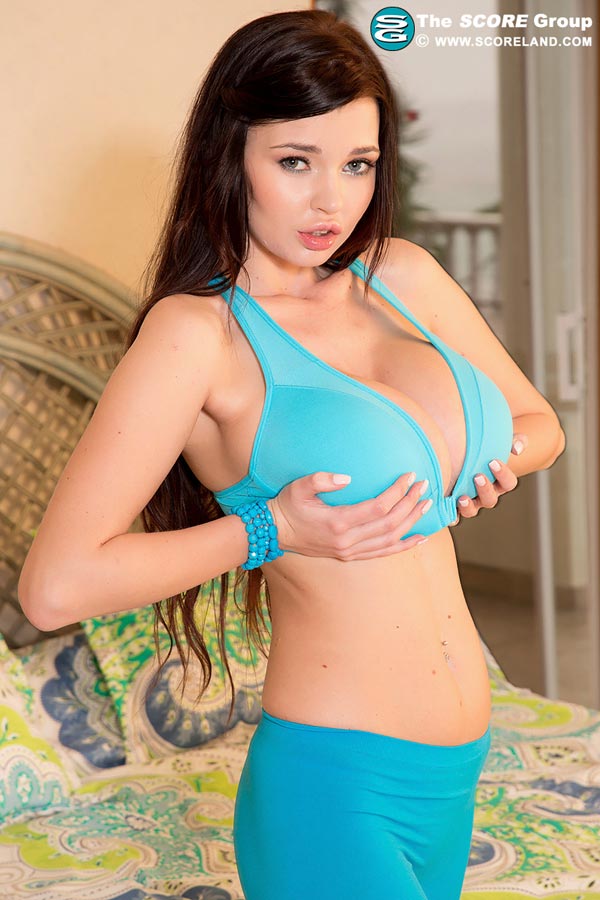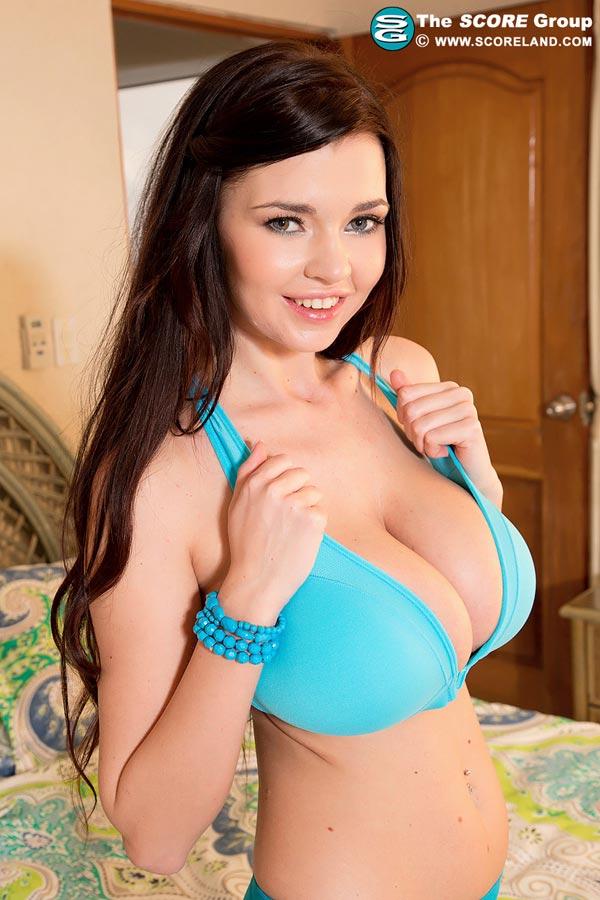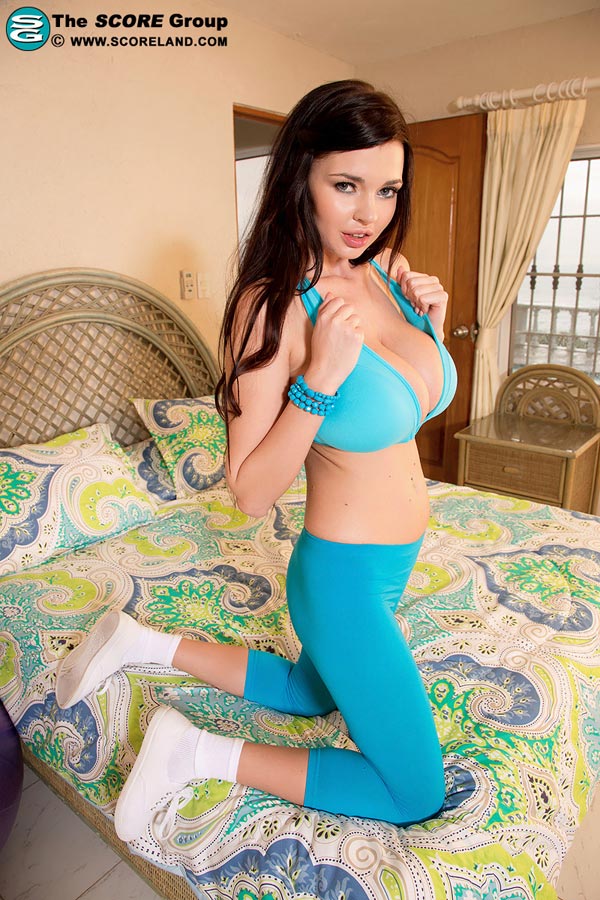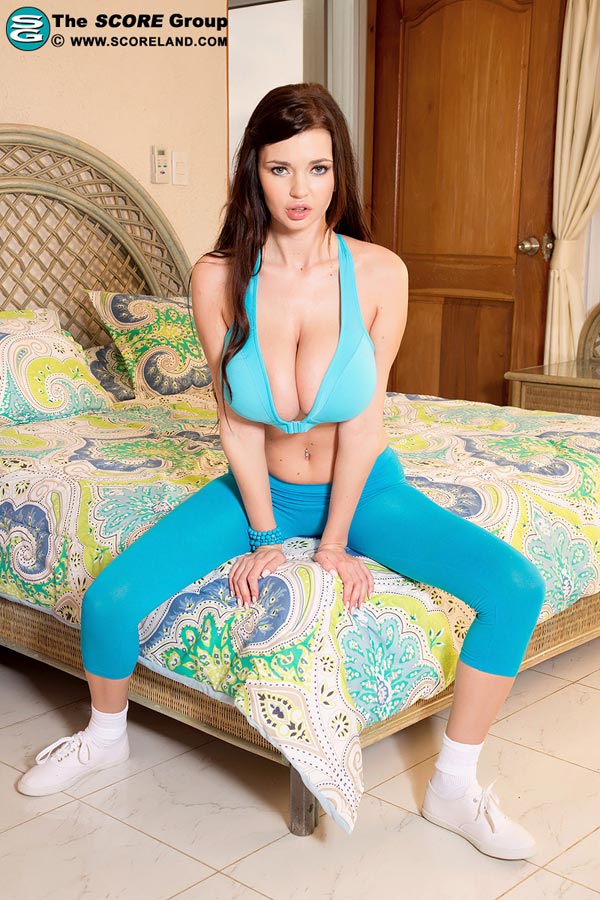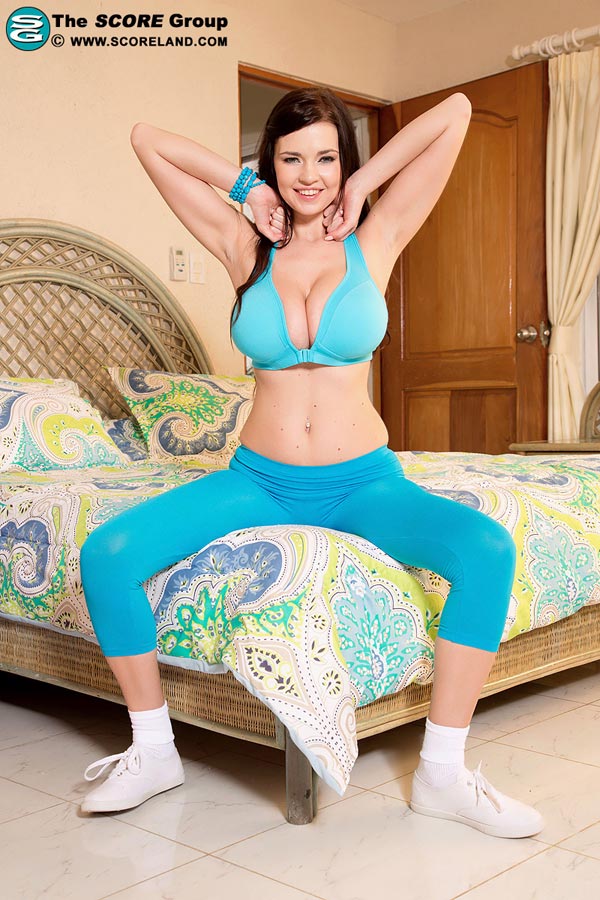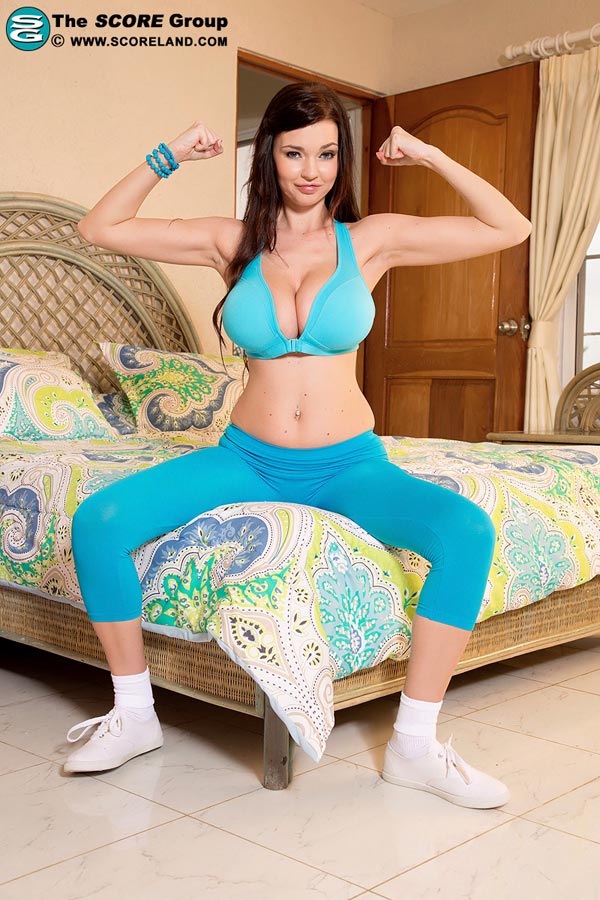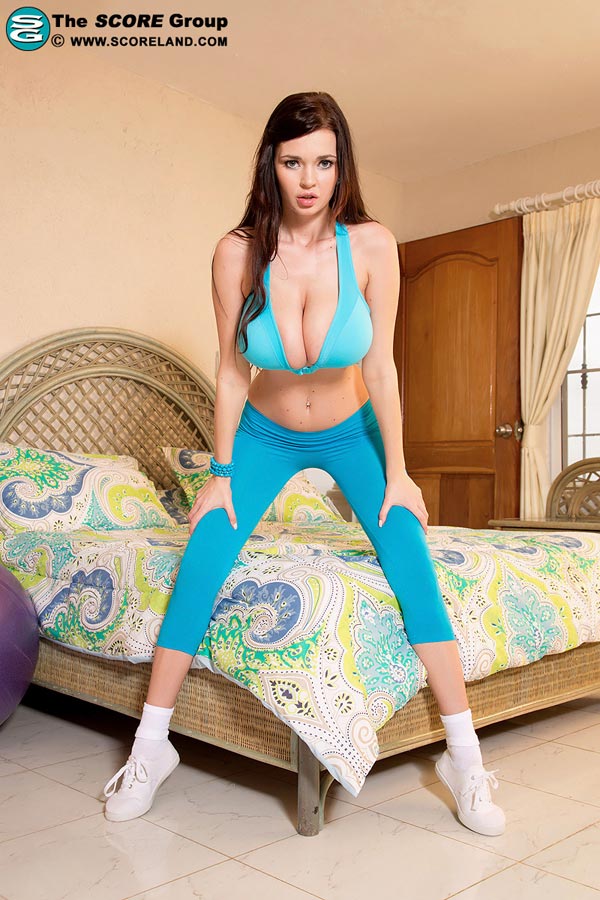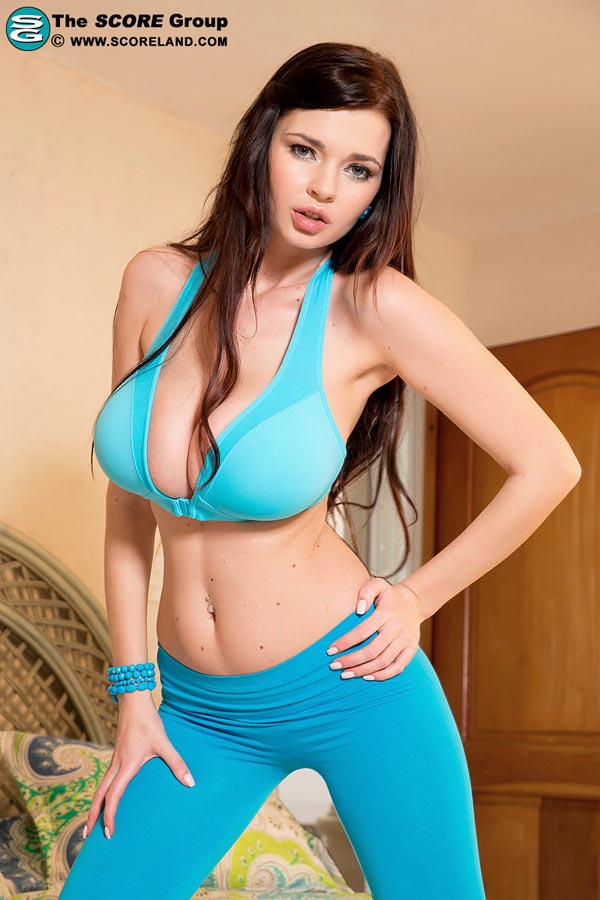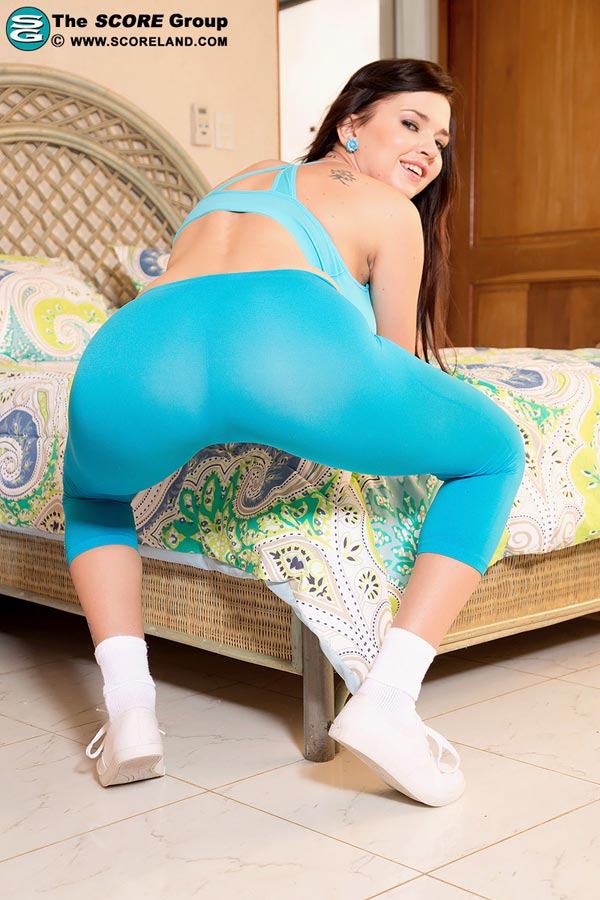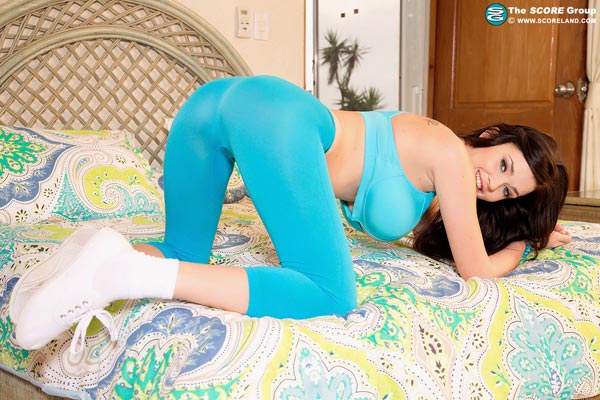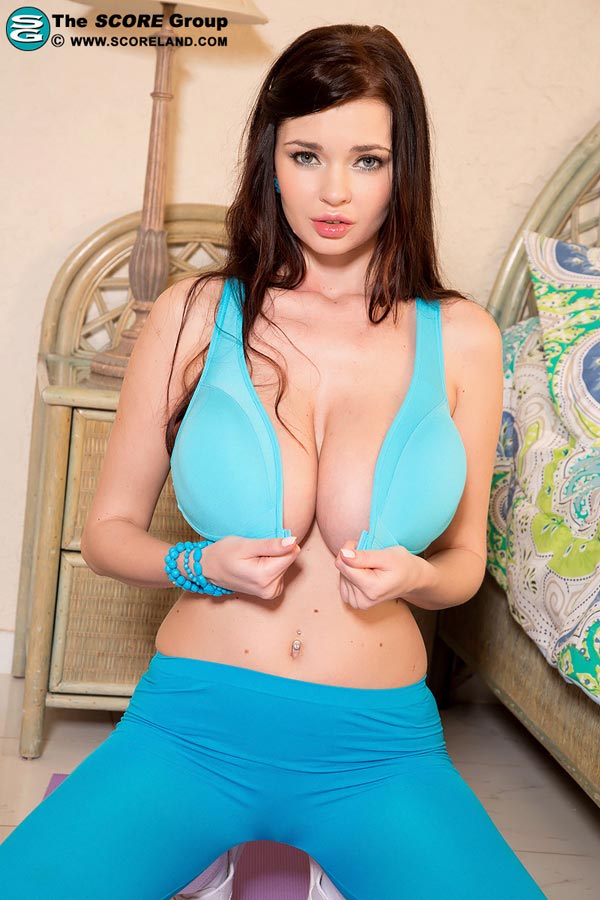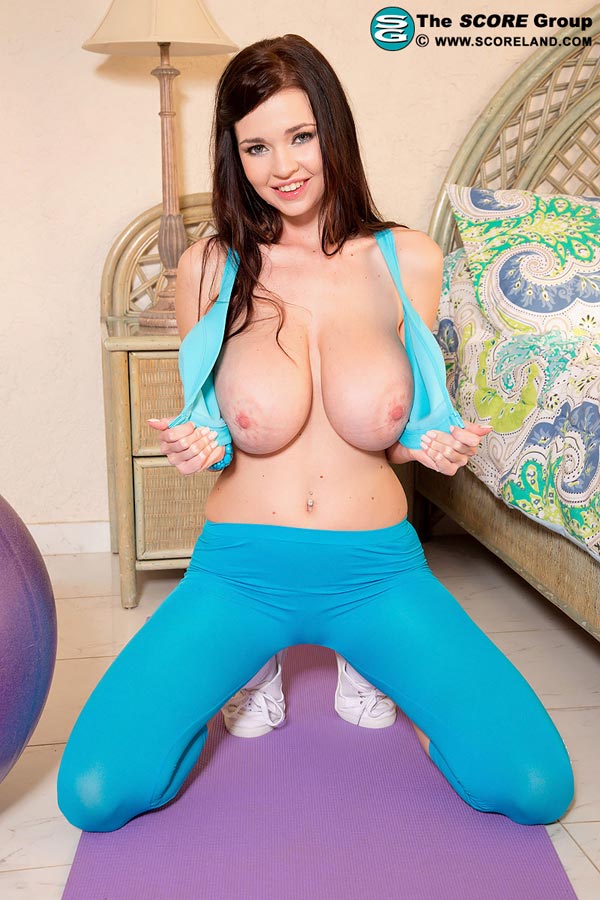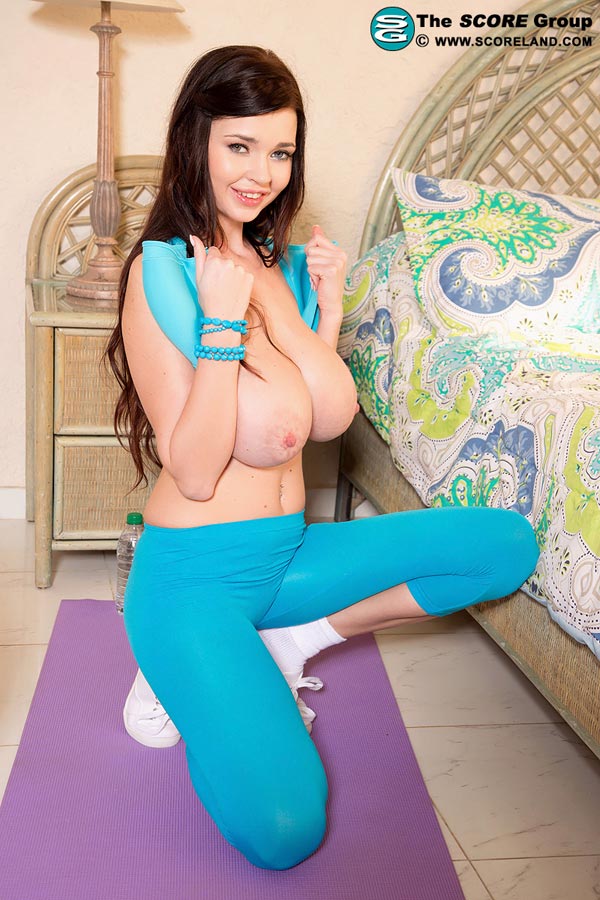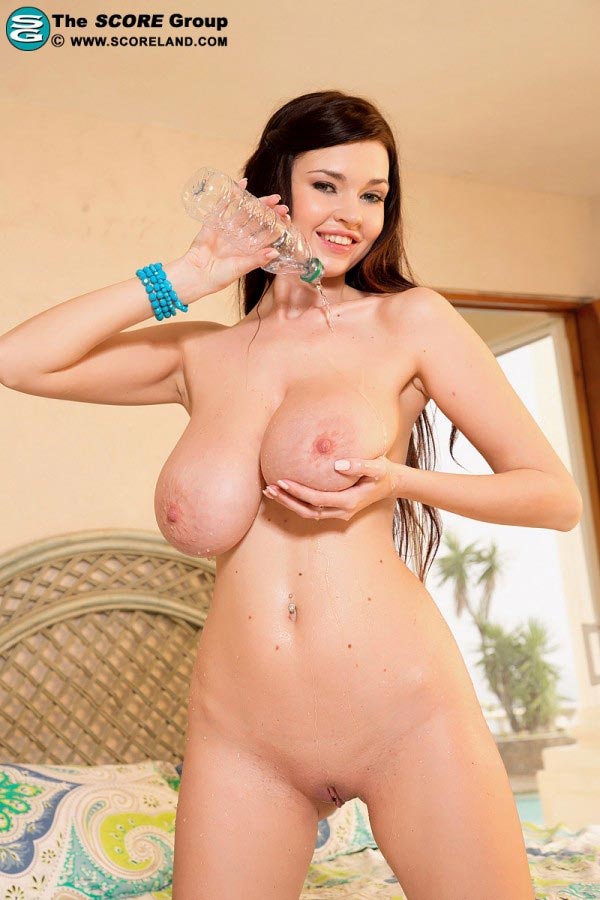 Official site of SCORE's big tit Sha Rizel.