Sha Rizel in hot red lingerie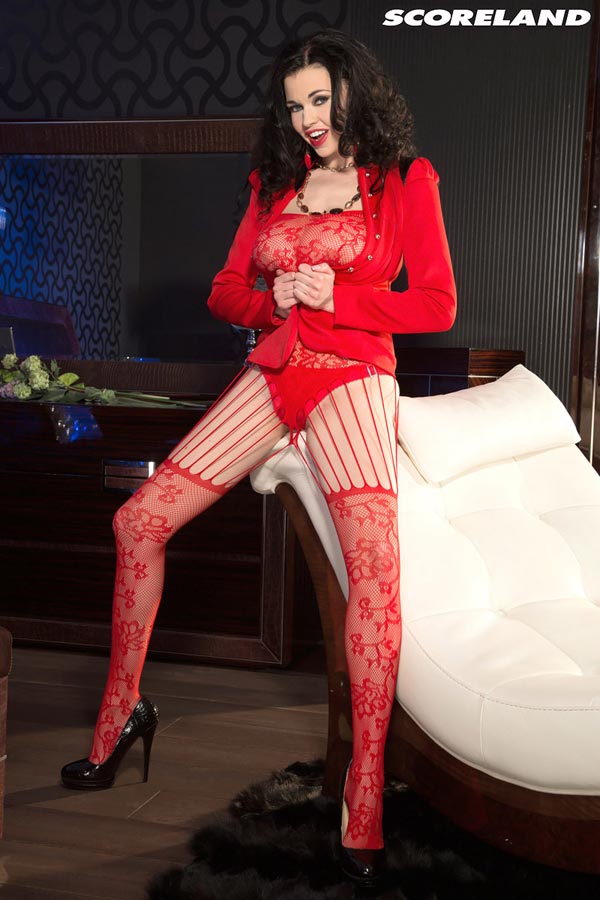 "Hands down, Sha is the most-beautiful SCORE Girl ever," wrote L.Q. Sha Rizel doesn't think her breasts are her best features. "I think my eyes or my legs, although men would probably say it is my breasts." Sha is correct, of course. Even so, Sha has got everything, from a gorgeous face to sexy feet. She really does have it all. She blows away 95% of the so-called fashion models catwalking around in ridiculous-looking designer clothes. "My sex life is very good," says Sha with a twinkle in her eyes. "Because men love big boobs. I love to have sex in a car. But only in special cars, like a Maserati or a Bentley.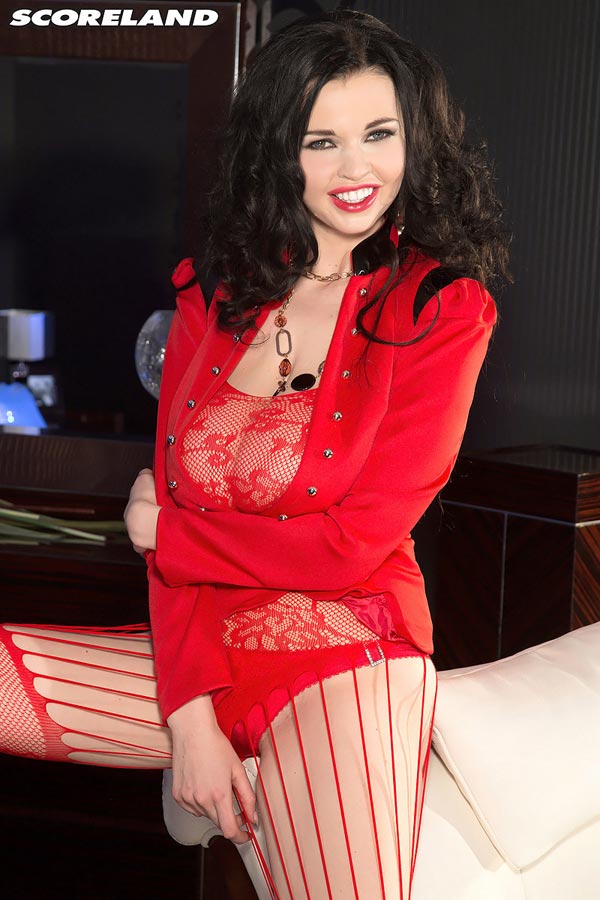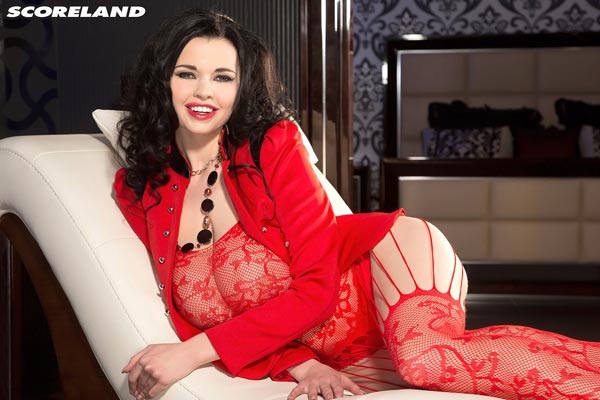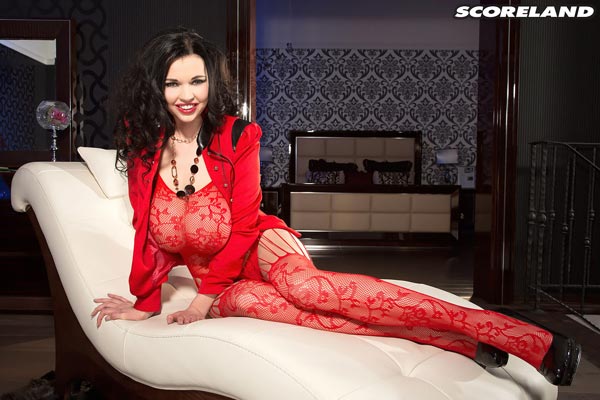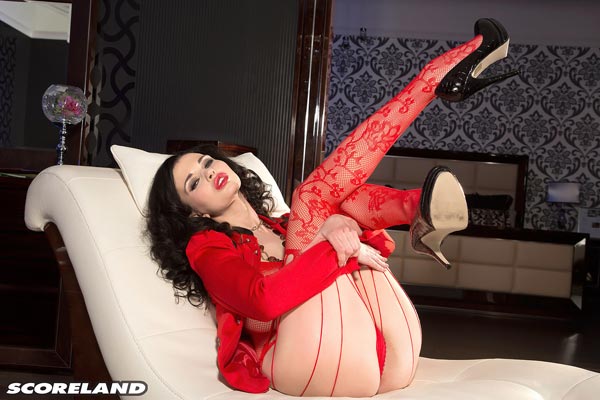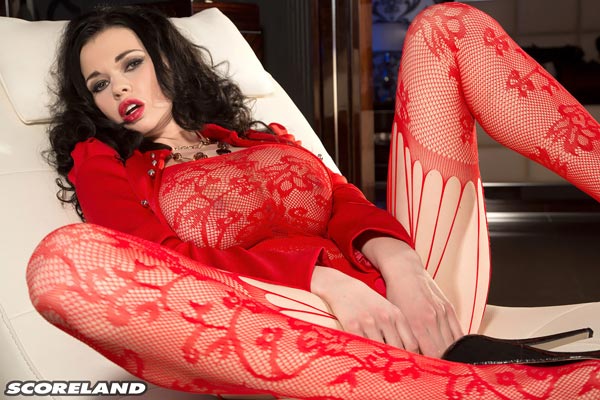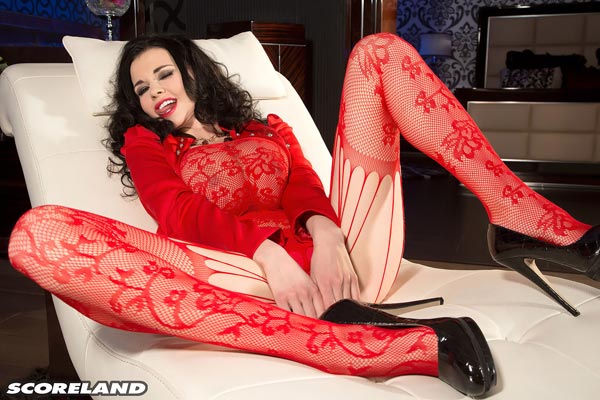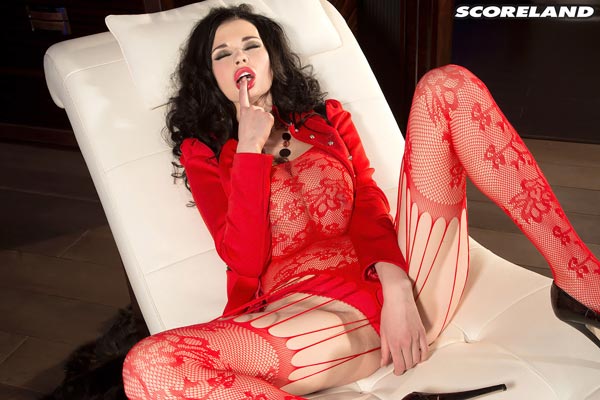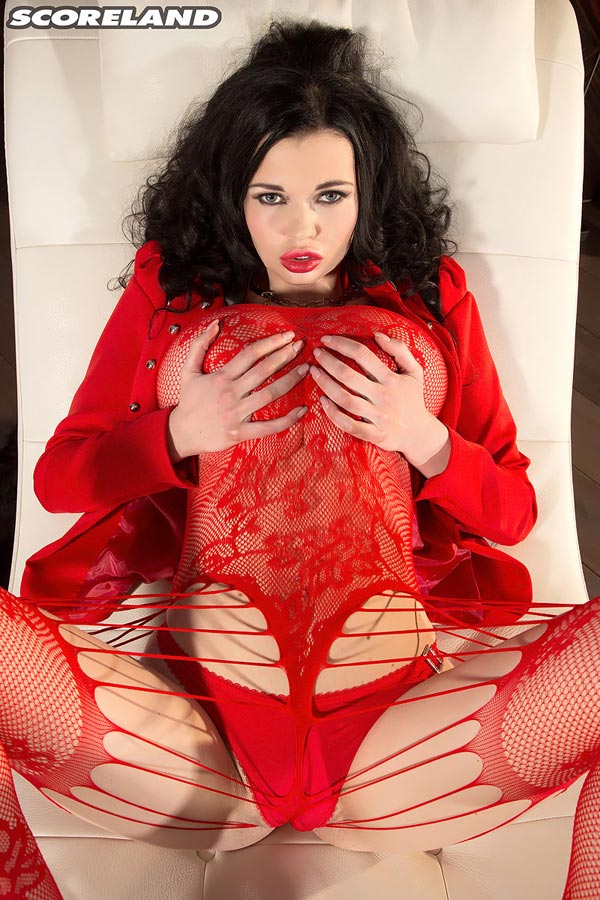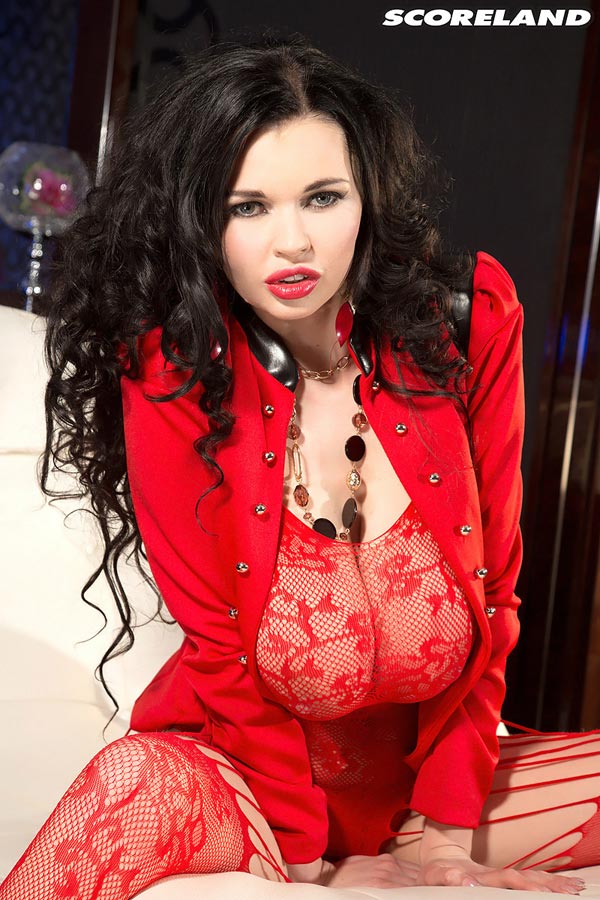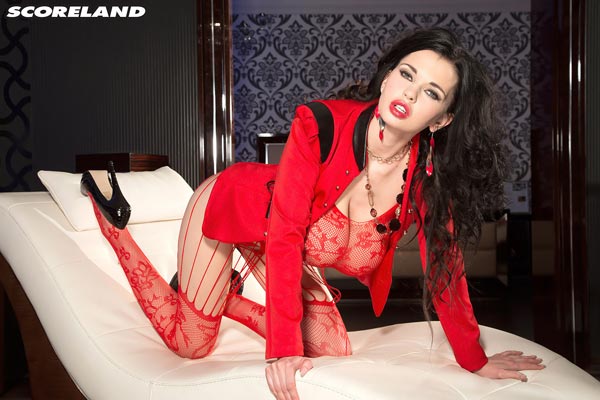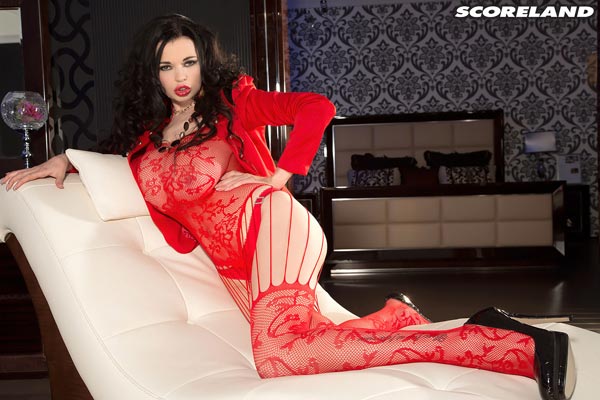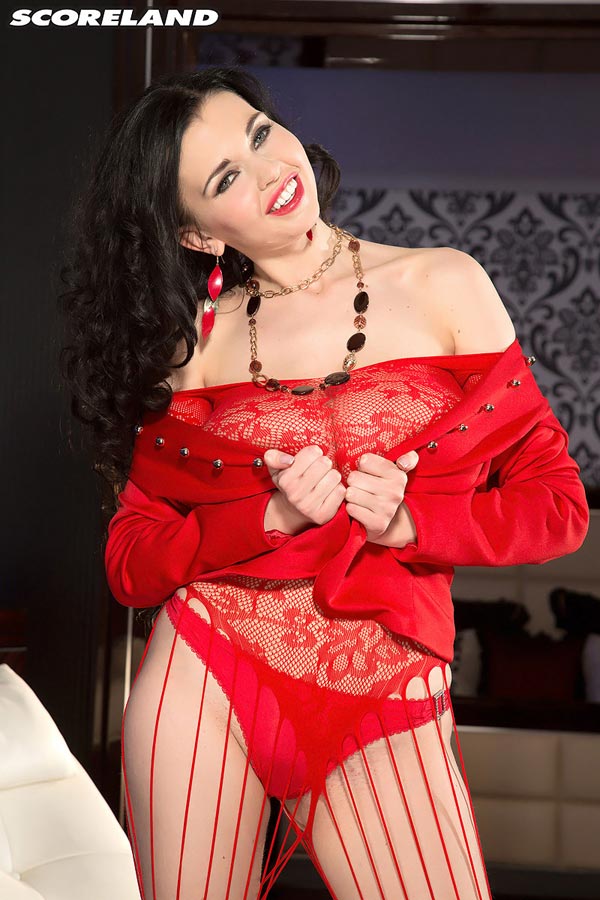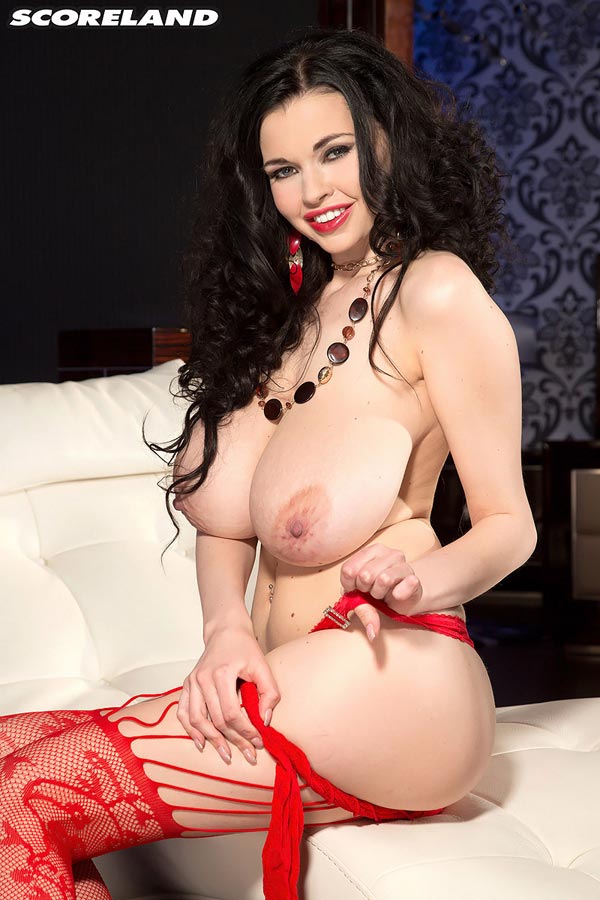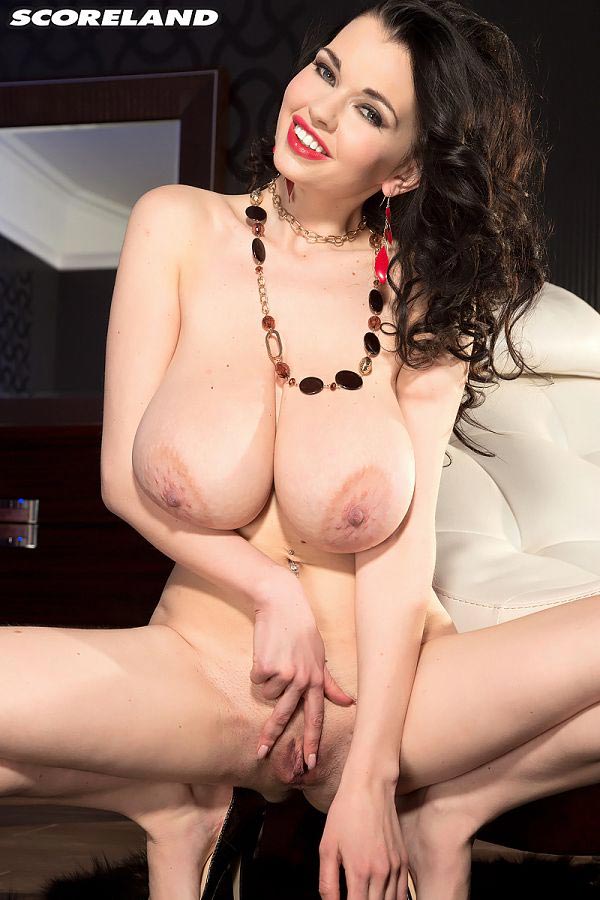 Official site of SCORE's big tit Sha Rizel.