Sha Rizel in various super hot string bikinis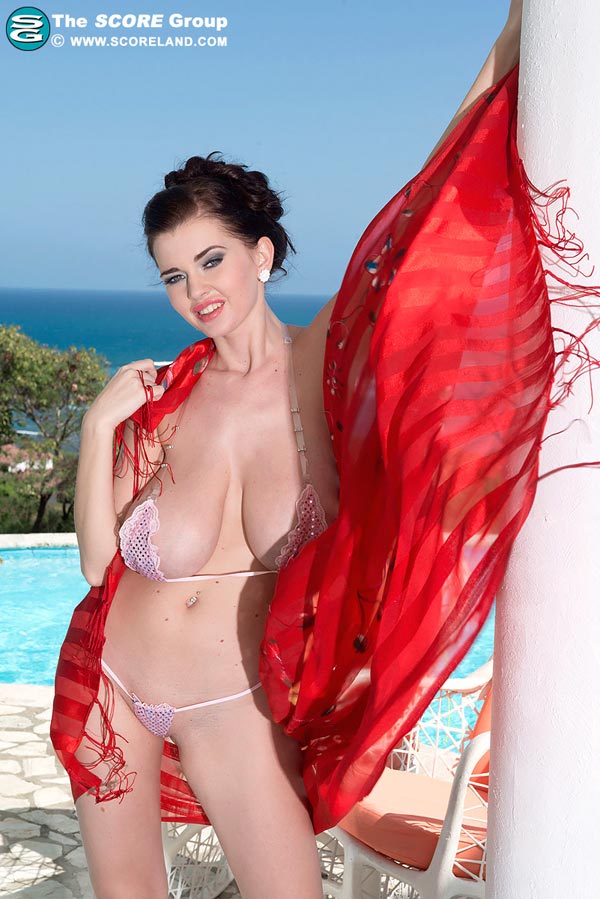 "I was always happy with my breasts," says Sha Rizel. Sha's homegirl Valory Irene translated. They were roommates and fellow travelers on this SCORE location shoot. "My breasts help make me who I am, and I enjoy the attention that I get from them. Also, I love showing them off on the shoots I get to be a part of around the world." As in the video version, Sha tries on the skimpiest of all-time bikinis as she luxuriates in the sun at a hill-top mansion in the Dominican Republic. Elsewhere on the grounds are Hitomi, Joana and Valory. You know what they're up to also involves a camera. This video and photo spread is all about Sha and her amazing, beauty-contestant body.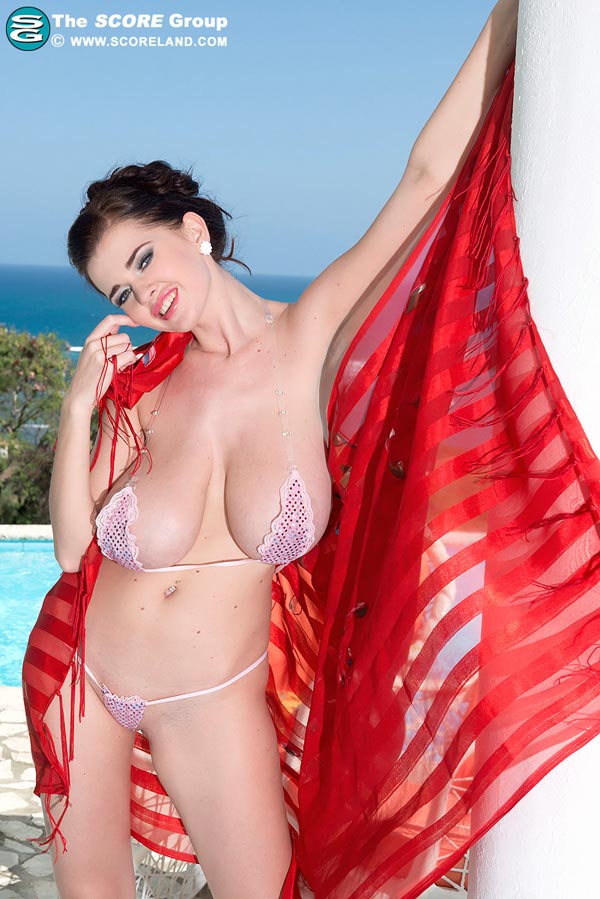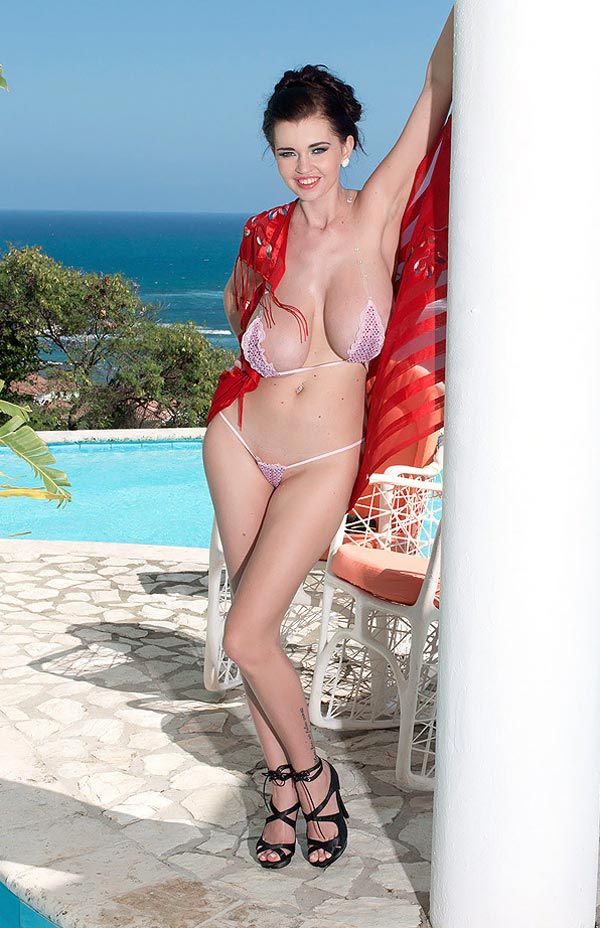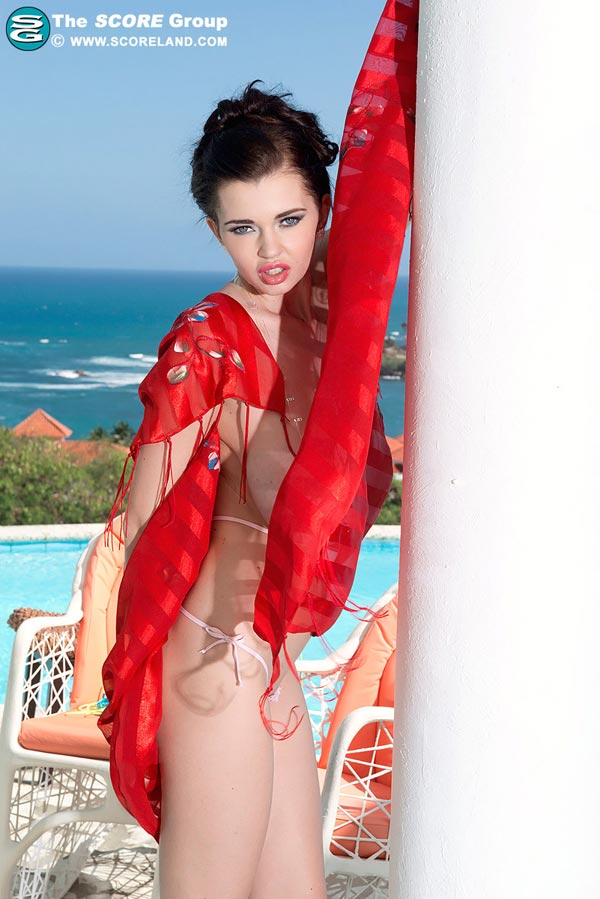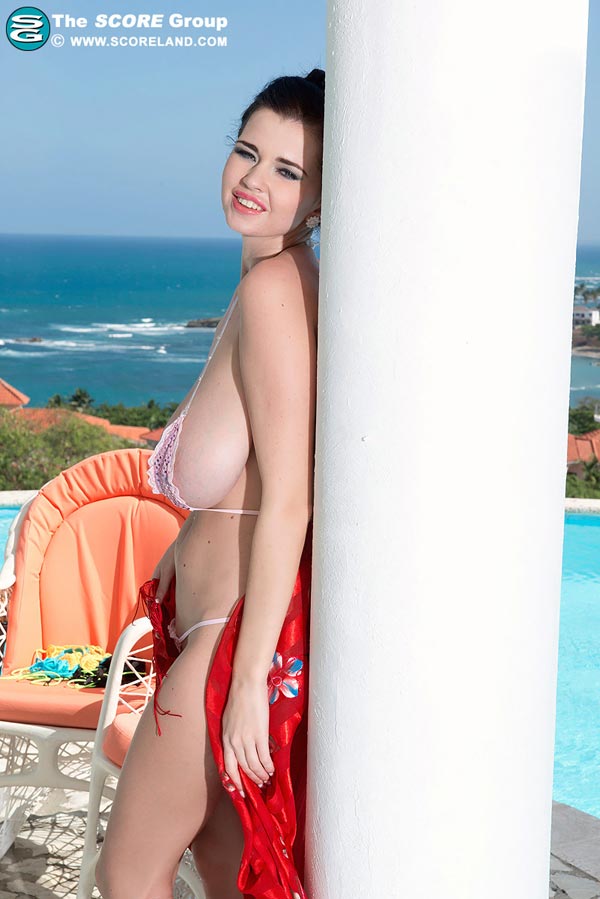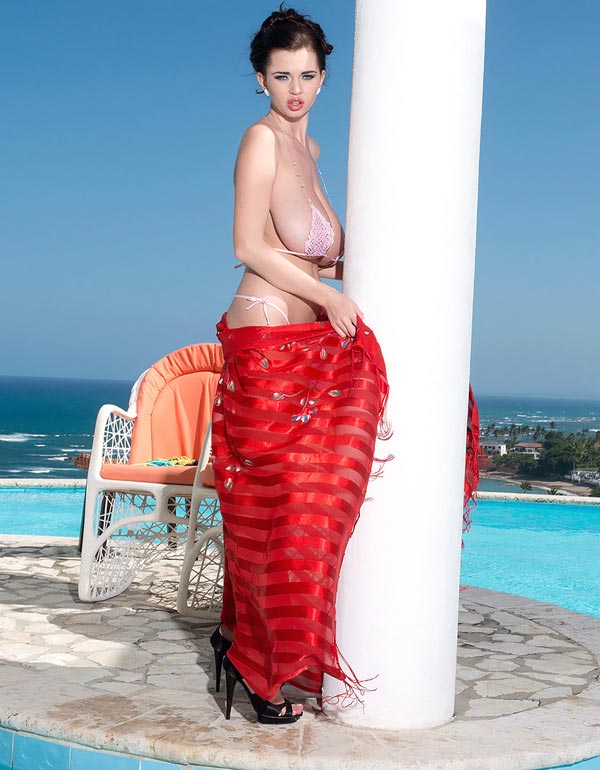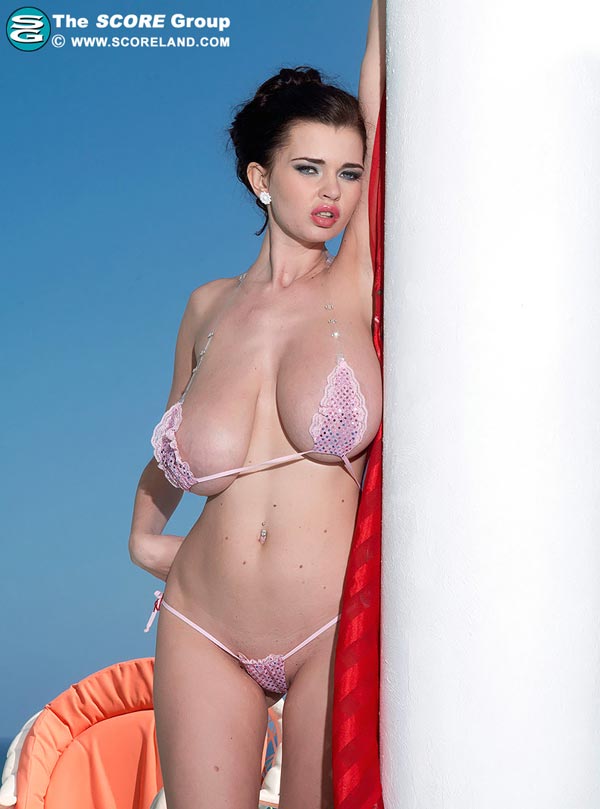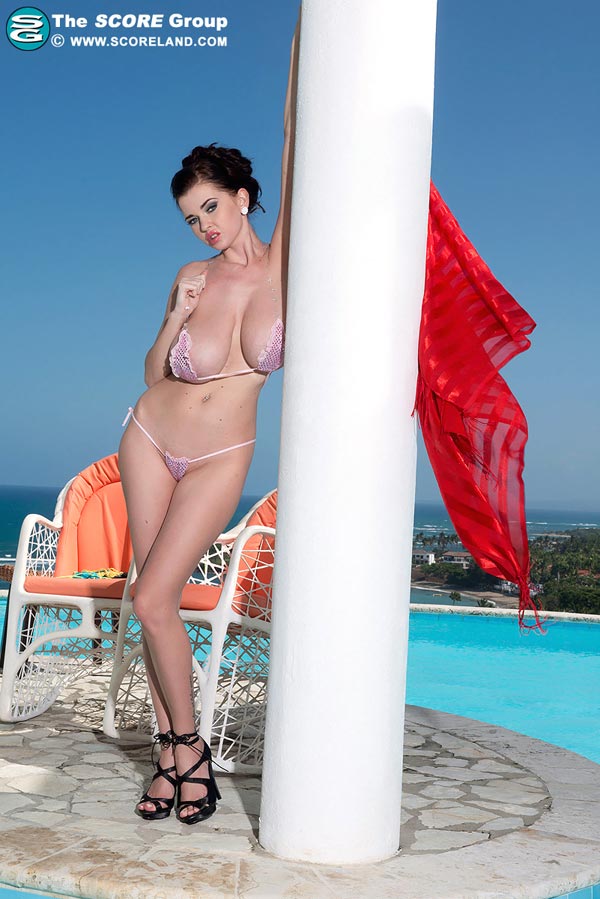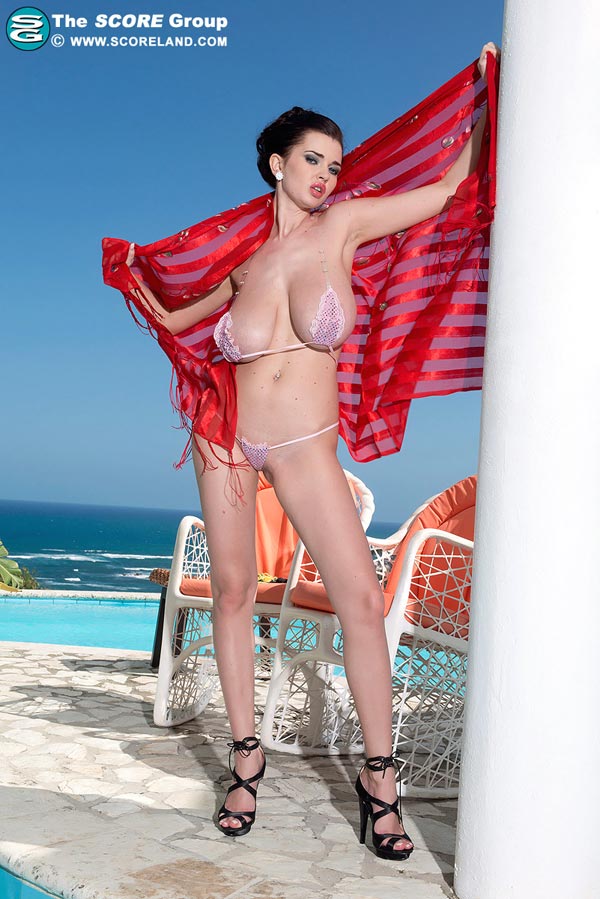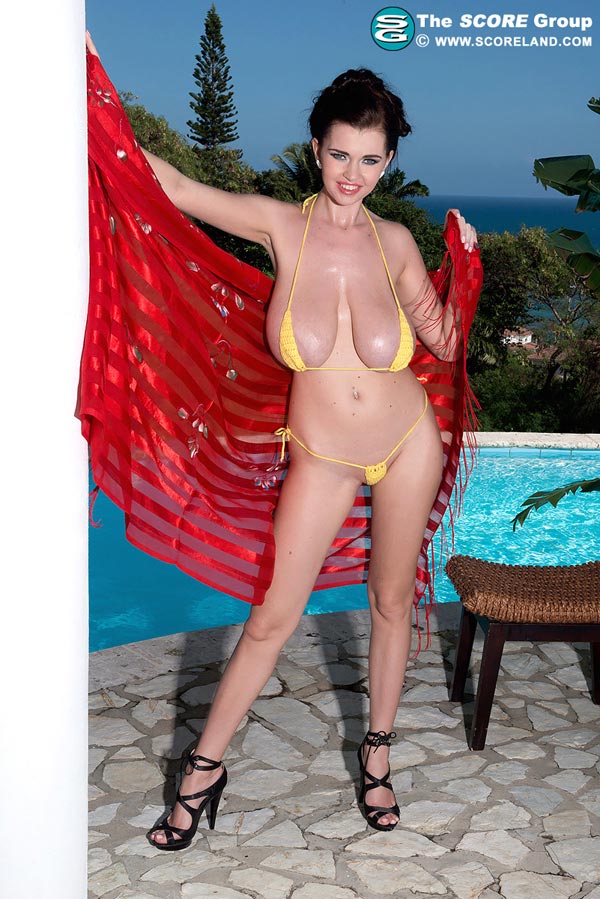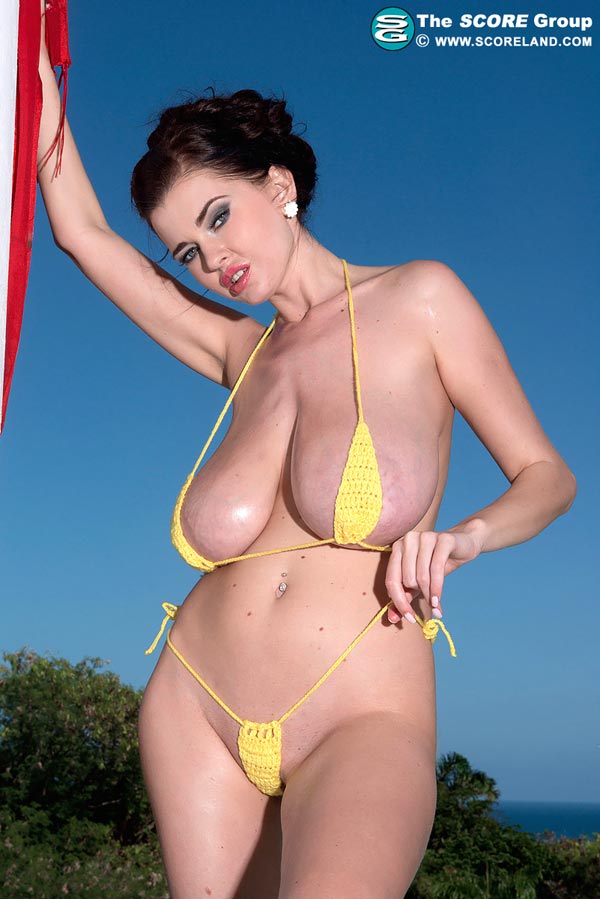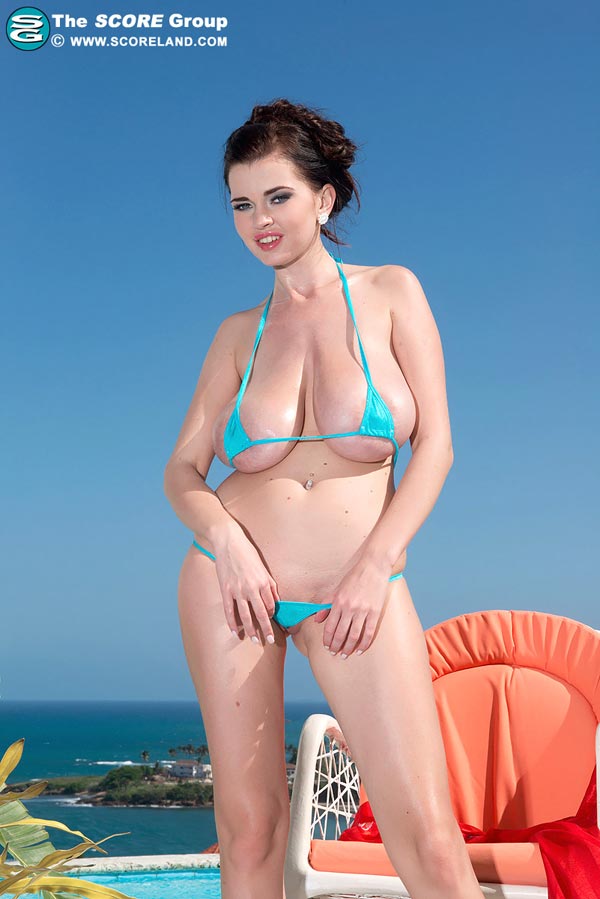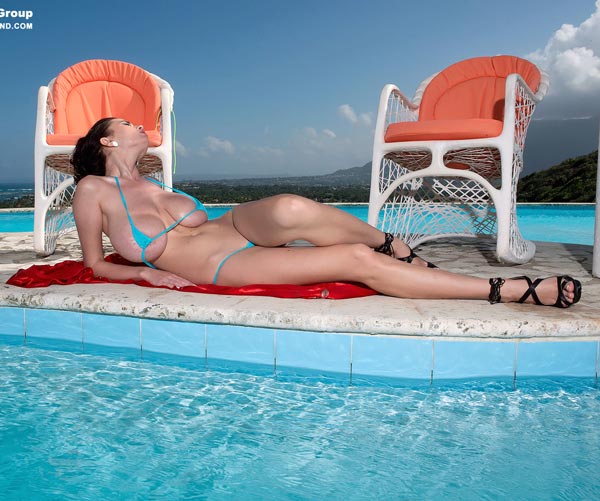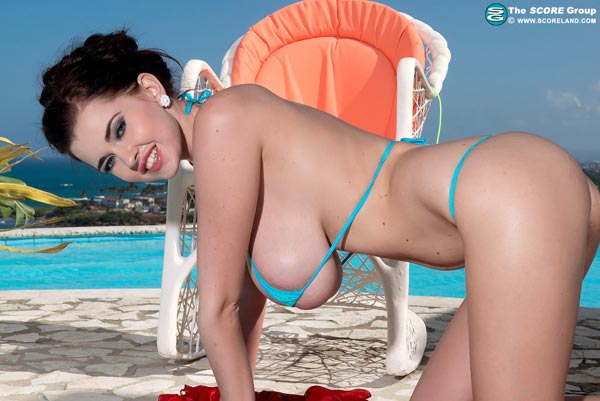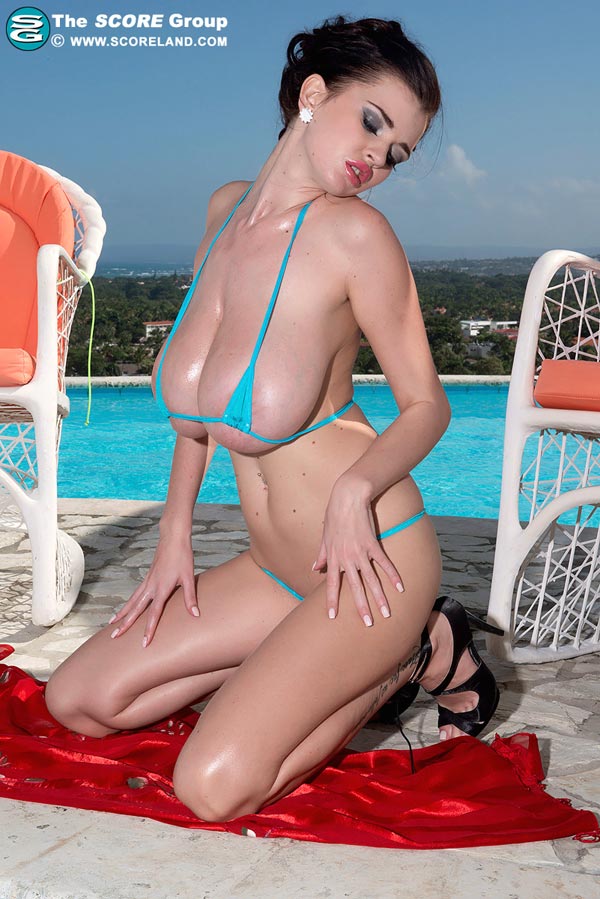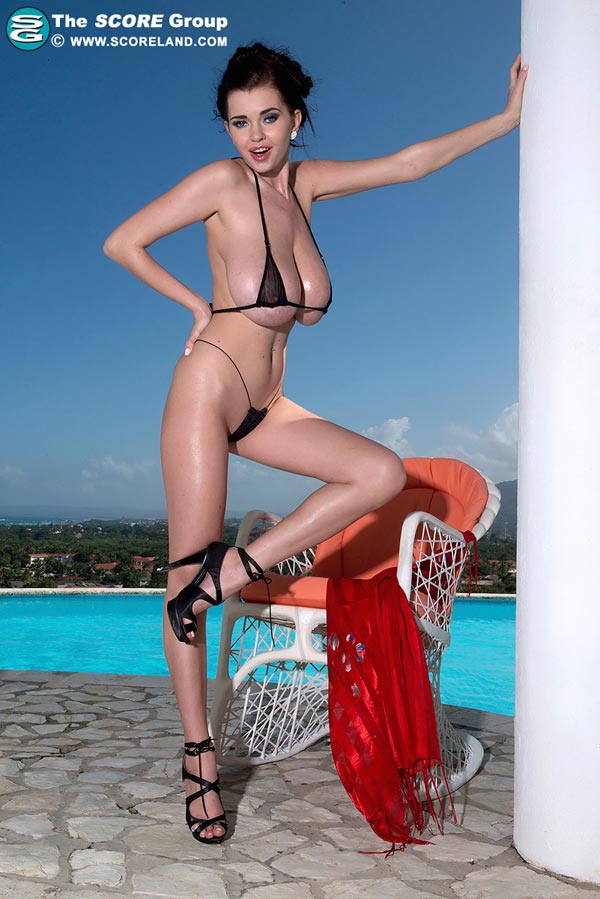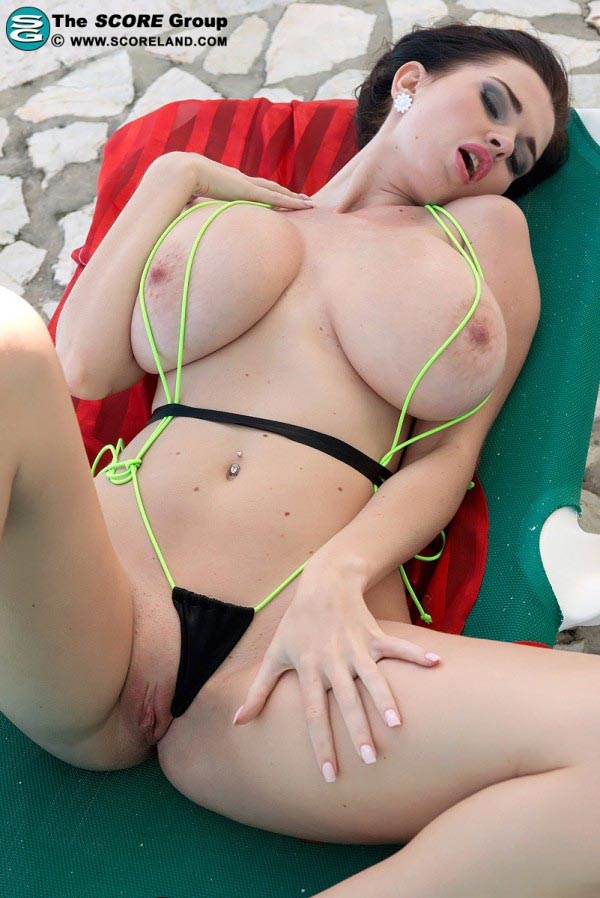 Official site of SCORE's big tit Sha Rizel.