Sha Rizel is a lingerie super model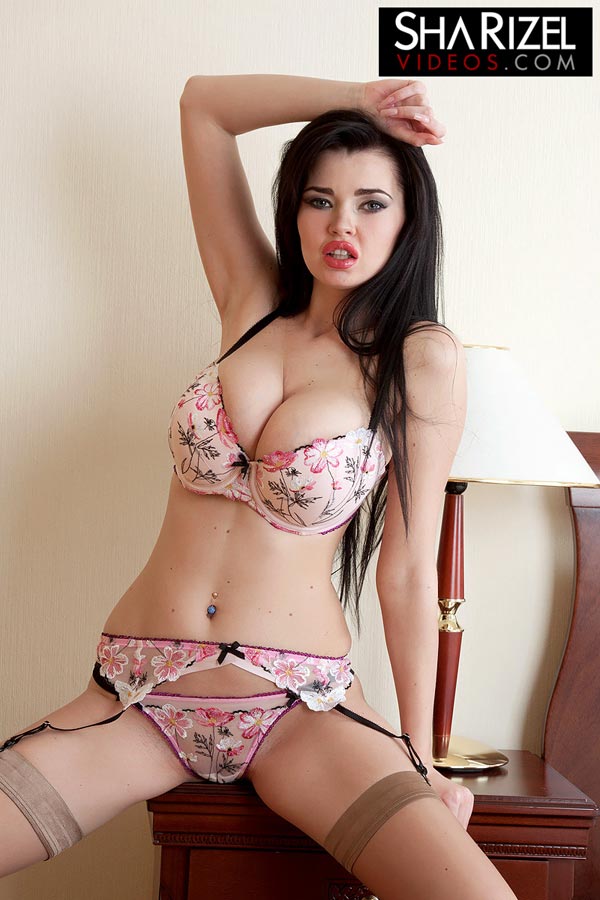 Sha Rizel is also a lingerie model, one of the most popular in the Ukraine. Here, she wears one of her sexy bra-and-panty combos to bed before getting down to the bare essentials. Sha would like to travel more. She'll have to put on a little more clothing for that. Otherwise, they won't let her on the plane. "I have been to Turkey and Egypt, but I would love to go to the United States and visit SCORE in Miami," Sha says.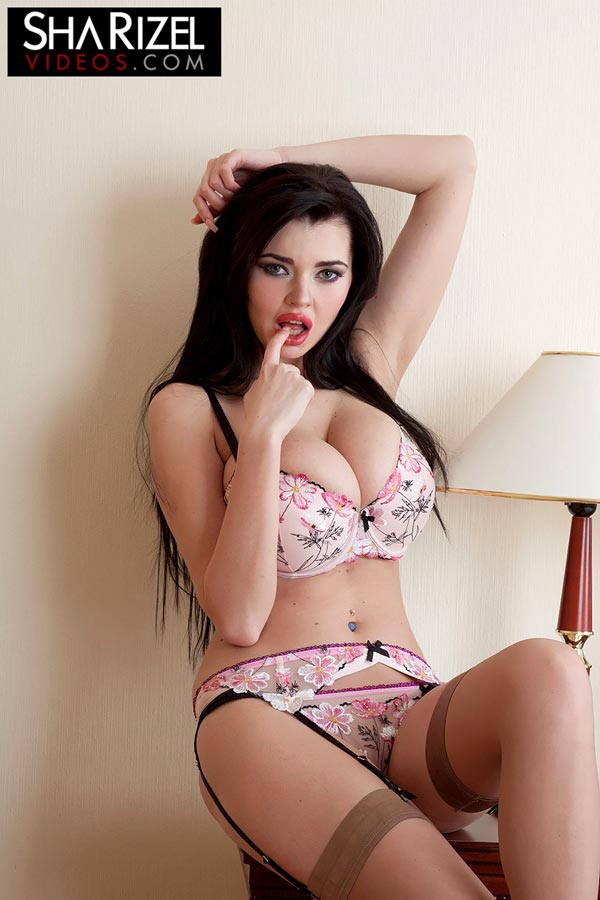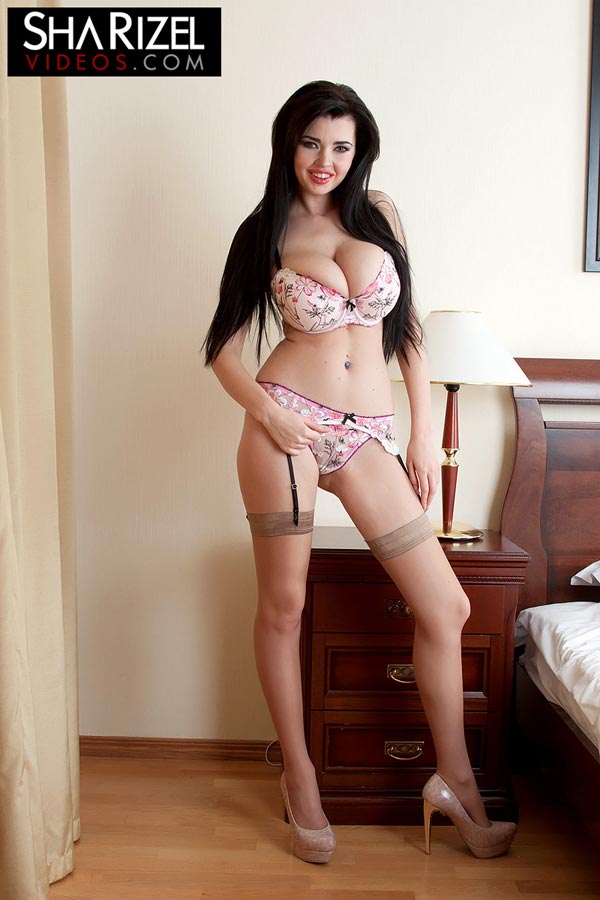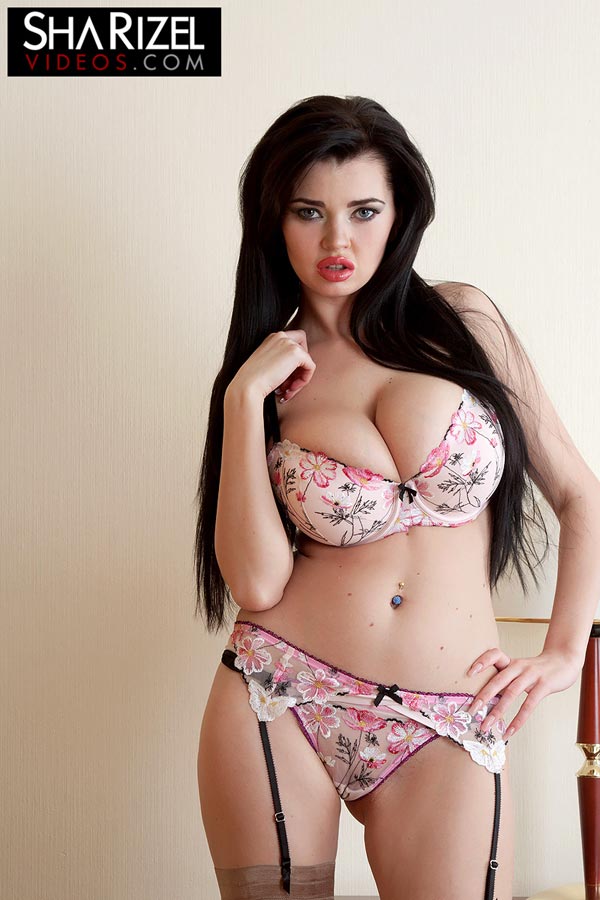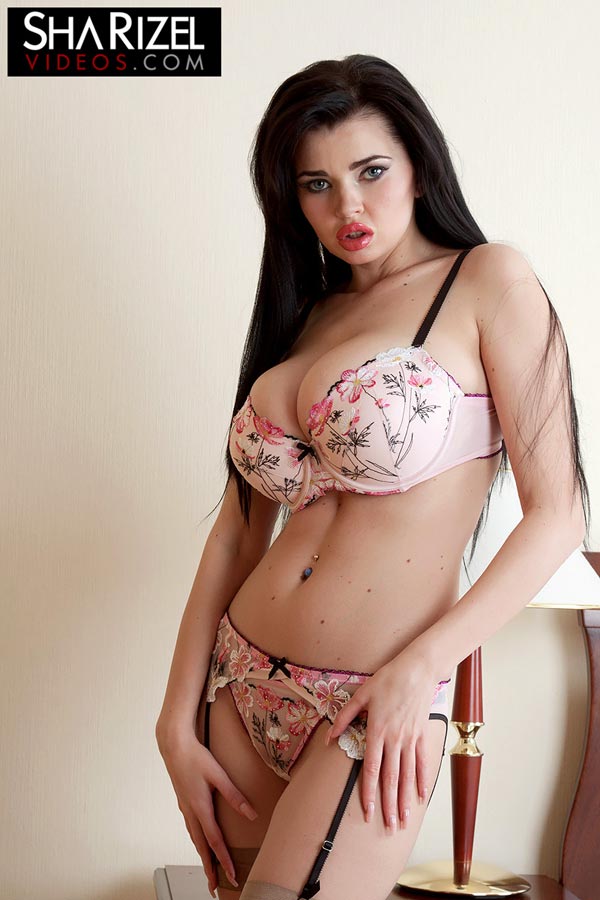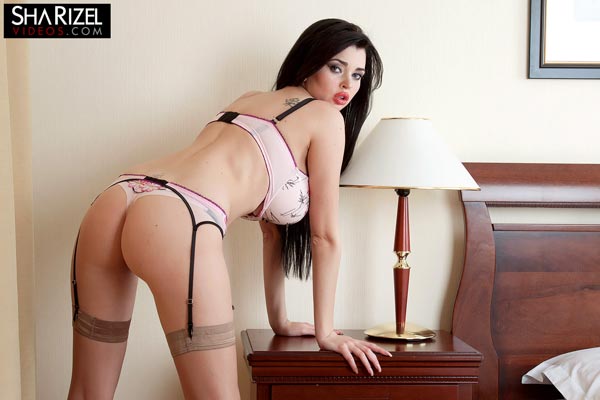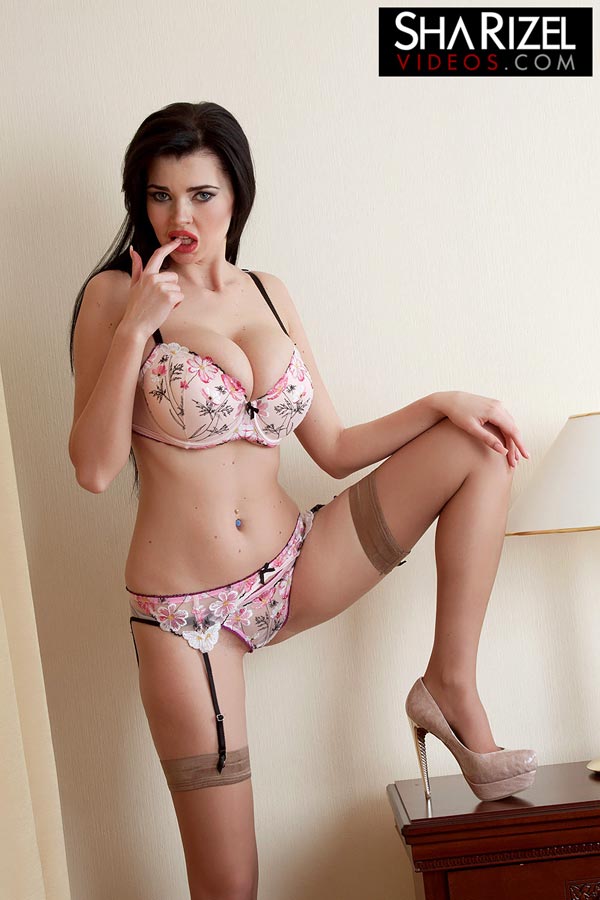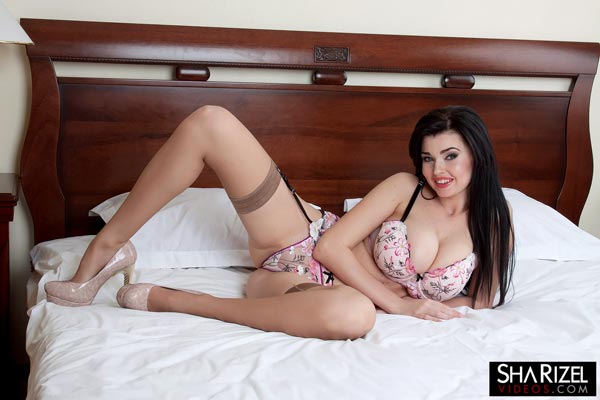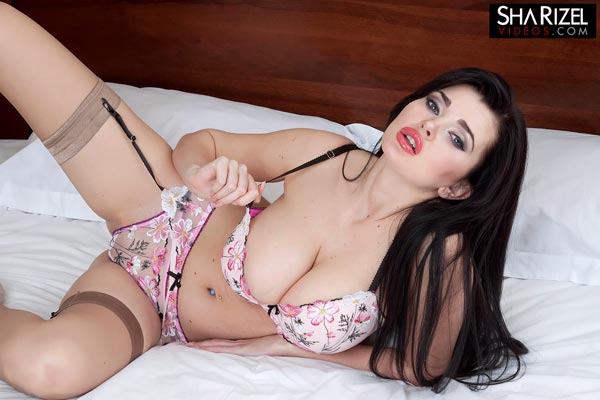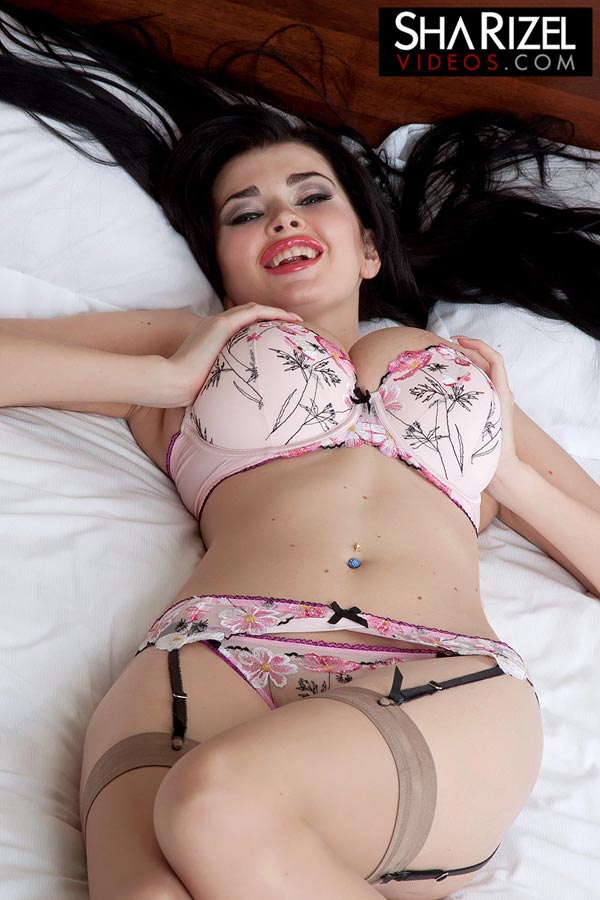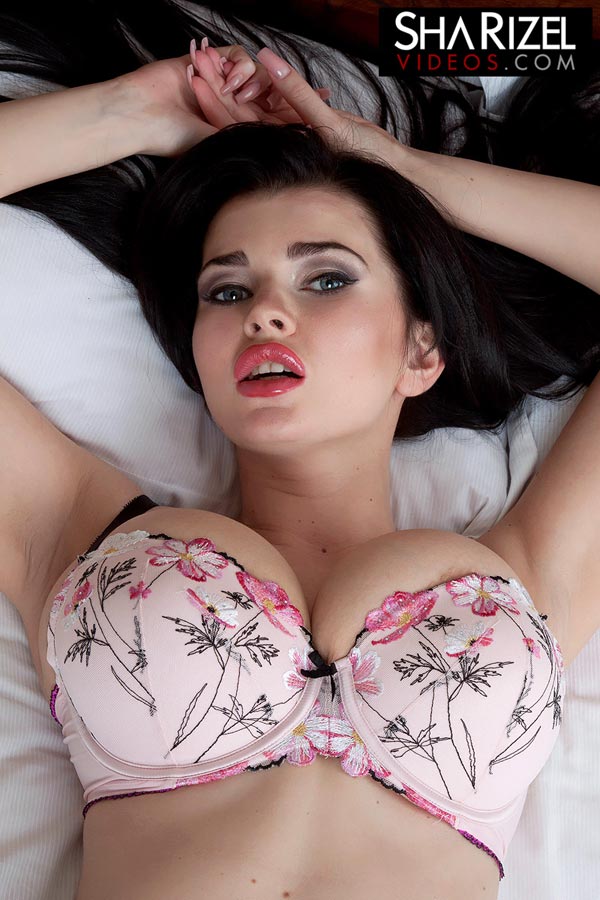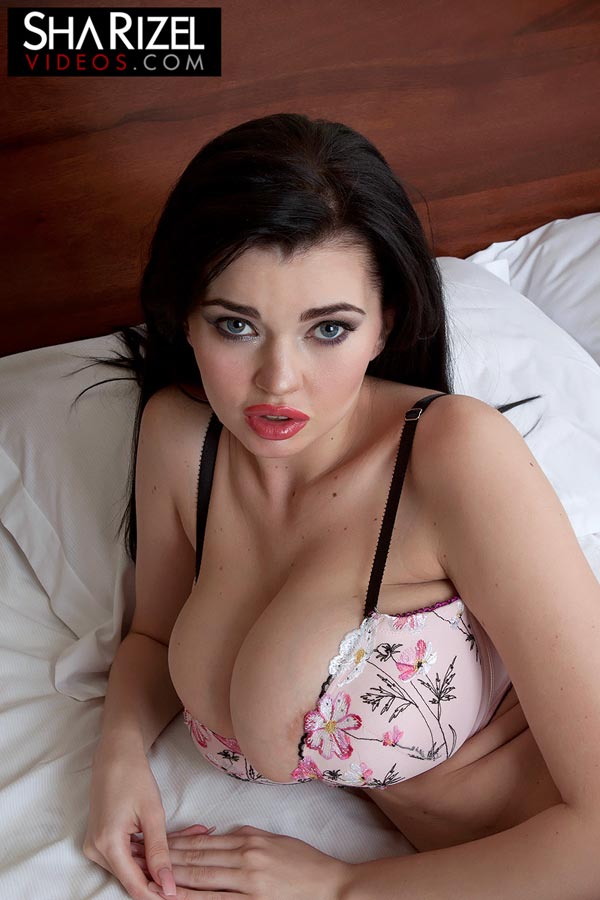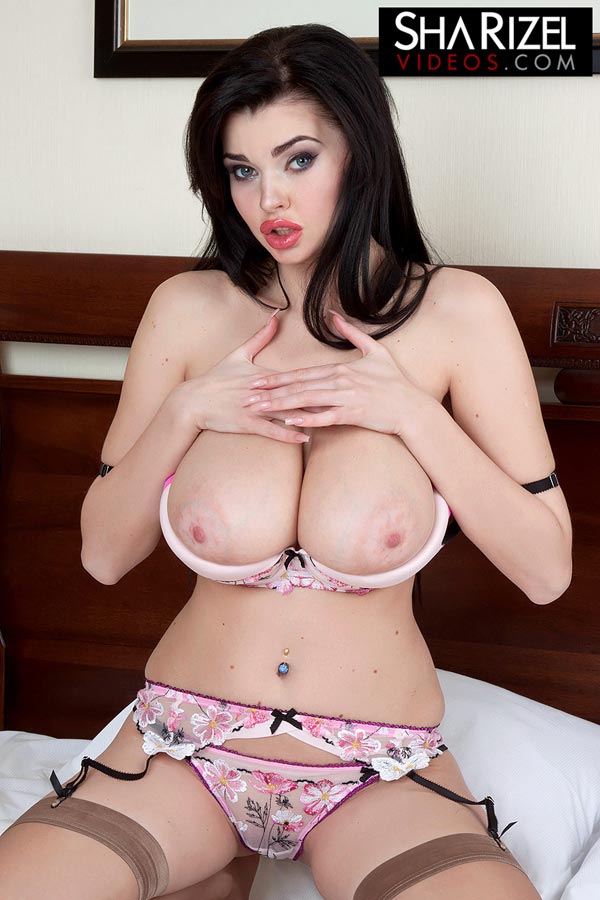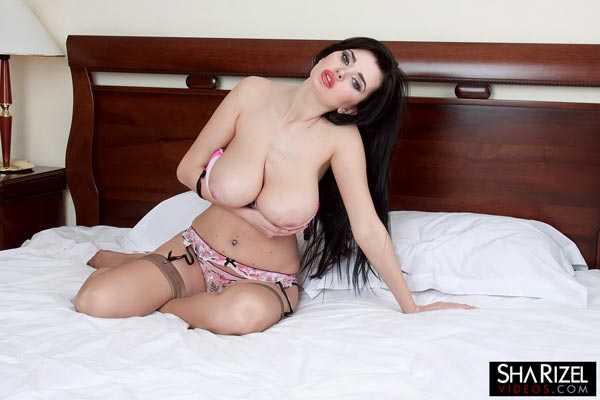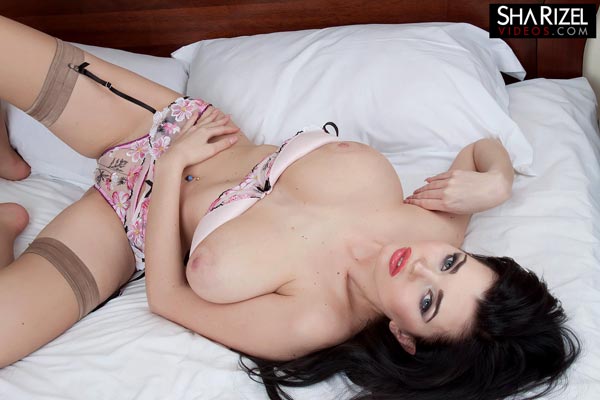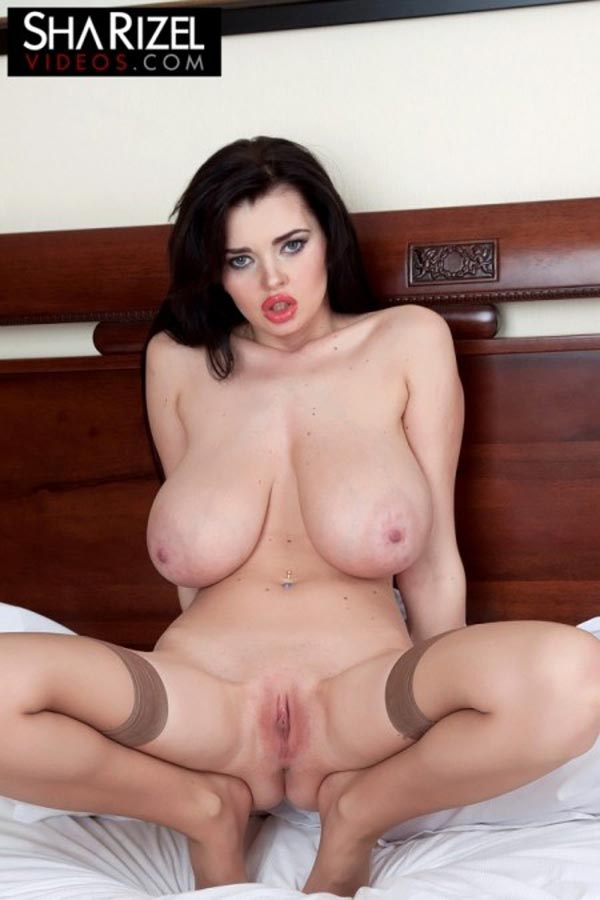 Official site of SCORE's big tit Sha Rizel.