Shannon Blue's Super-wild Big-tit Anal Threesome
Shannon Blue and Steve Q. are preparing lunch for Matt Darko but Shannon has no interest in food. She's hungrier for Matt, eying him like a piece of meat. Steve sees the attraction and invites Matt to come closer to super-chesty Shannon and check out her twin mounds that are close to popping out of her bra.
That's for Matt who buries his face between her tits, takes them out and plays with them, fascinated by their size and weight. He's never handled tits like this Brit
blonde
has although he's fucked Nila Mason's huge naturals at
XL Girls
.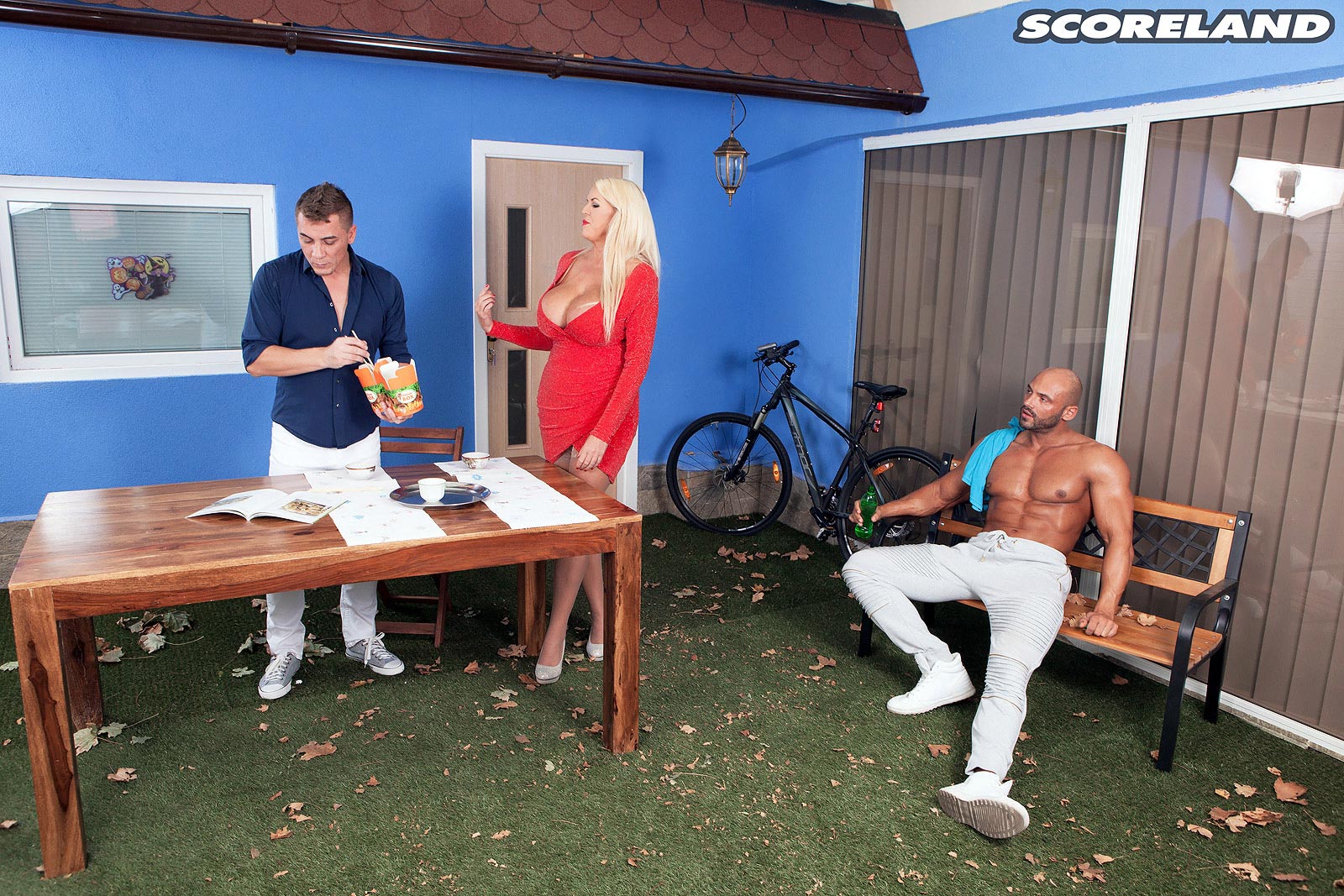 Steve joins in and each man plays with a breast. They pull their man-sausages out for Shannon so she can have something to play with also. She takes turns sucking and jacking them and licking their balls with her long, long tongue. Shannon wants her breasts rubbed by their cocks and they're happy to drive their skin buses through her titty-tunnel,
Steve has Shannon kneel on a chair, her ass towards him. He lifts up her dress and plunges into…