Who's he gonna call? Busty hooker Dee Williams
Jason is horny for a big-boobed
blonde
with
sex
skills past the boiling point.
Who's he gonna call?
Dee Williams, bra-buster.
"I'm looking for a girl. Actually a
MILF
with big, fat tits," Jason tells the agency. He wants someone who can share his interests, hobbies, hopes and dreams. Someone who can fuck and suck his balls dry. Someone with the flexible body of a gymnast who will eat his
ass
and lick his cum off her breasts.
Dee Williams, aka The Bra-buster, can do all that and more.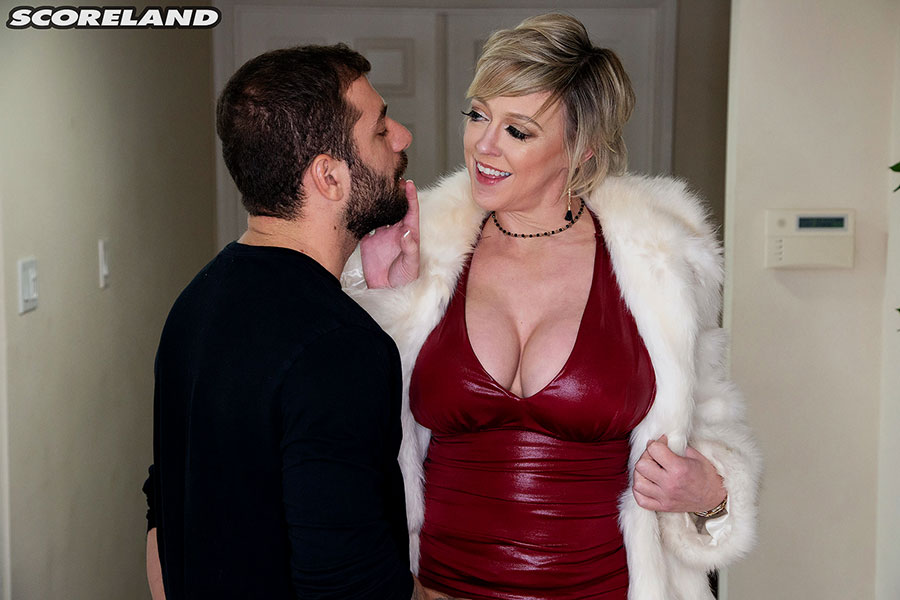 "I heard you're looking for big tits," is the first thing Dee says when Jason opens the door. She takes off her coat to show how much boobage she's carrying. Jason is more than pleased. "Big enough for you?" Jason reaches out to feel and squeeze them. He's happy with the agency's selection.
He takes Dee to the bedroom. On the clock and on the cock, she pulls down his pants and gets to work on his boner. Sucking his dick to the root, Dee drools a river of spit. She licks his butthole, sticks his… Watch Full Scene at Scoreland