Alexsis Faye trying out different bras
It's always a great big pleasure to see sexy and beautiful charmer Alexsis Faye. This time, Alexsis shows us a small part of her bra collection. Brace yourself. Her place looks like an upscale bra and shoe store. One can imagine a day of bra shopping with Alexsis. It would be a breast-man's holiday.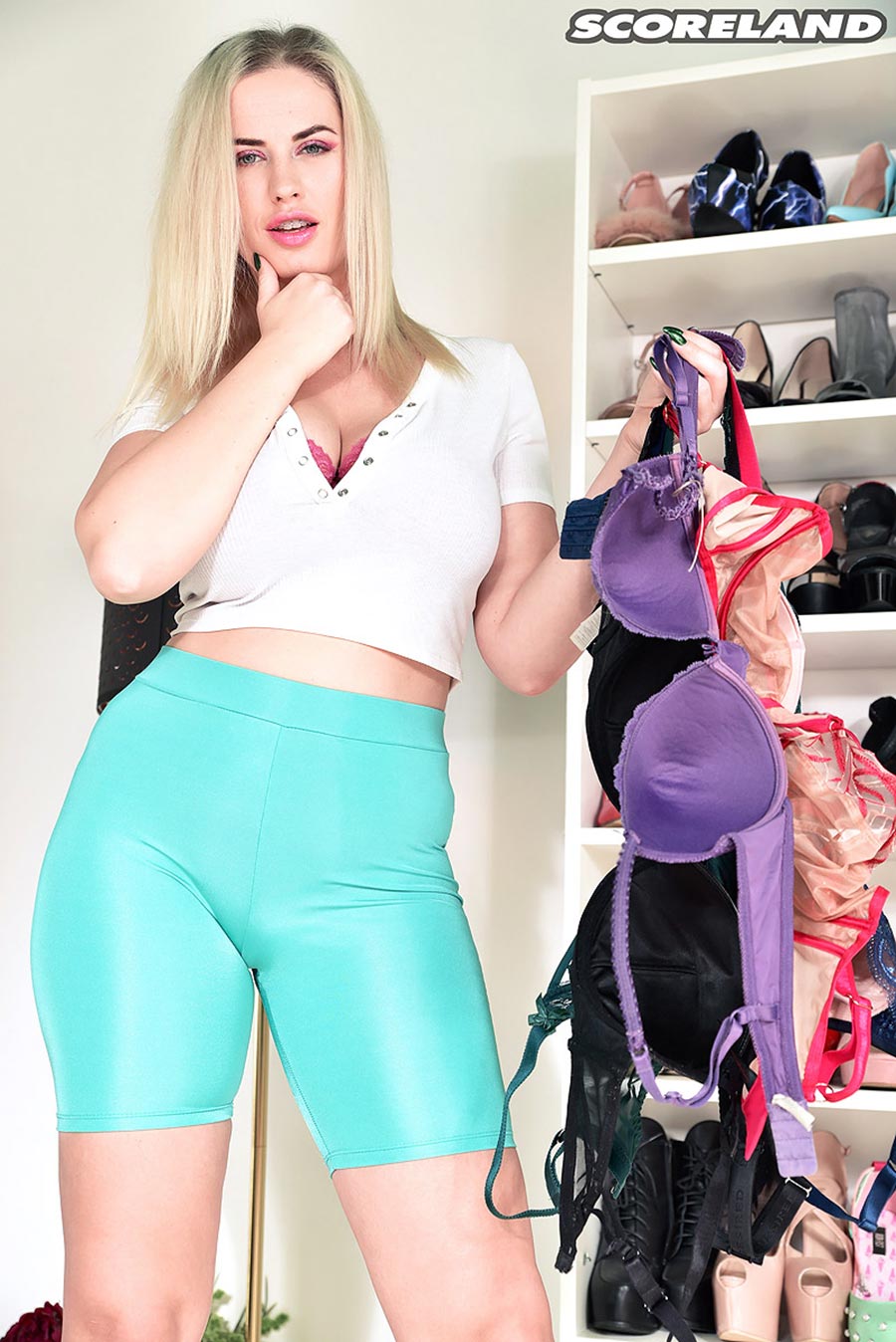 Alexsis flings off her tight-fitting top to shake her big tits in her 34I-cup bra. Now she's ready to try on and test just a few of her many hooter-holsters. She describes each bra before she puts it on. First a blue model that her breasts fall out of, then a forest-green number. Alexsis does jumping jacks in this one. It holds fast and contains her boobs. Next is an unusual translucent 36H-cup bra with red piping.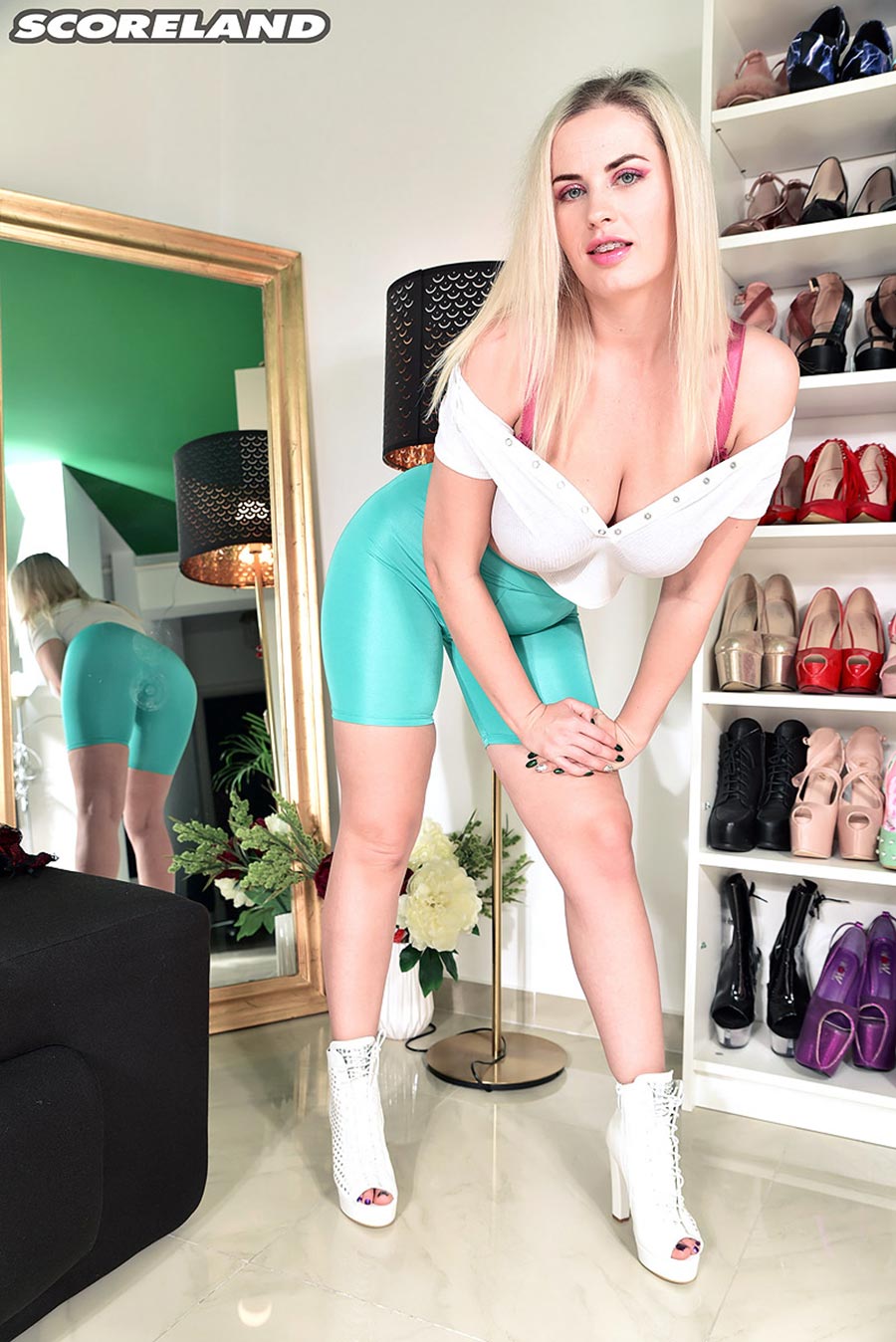 You can see that Alexsis subjects her bras to extensive and rigorous testing. She chooses a traditional red and black lacey brassiere and vigorously bounces her breasts hands-free. She bought it because it obviously passed her test. Her D-cup black leather bra is too small… Watch Full Scene at Scoreland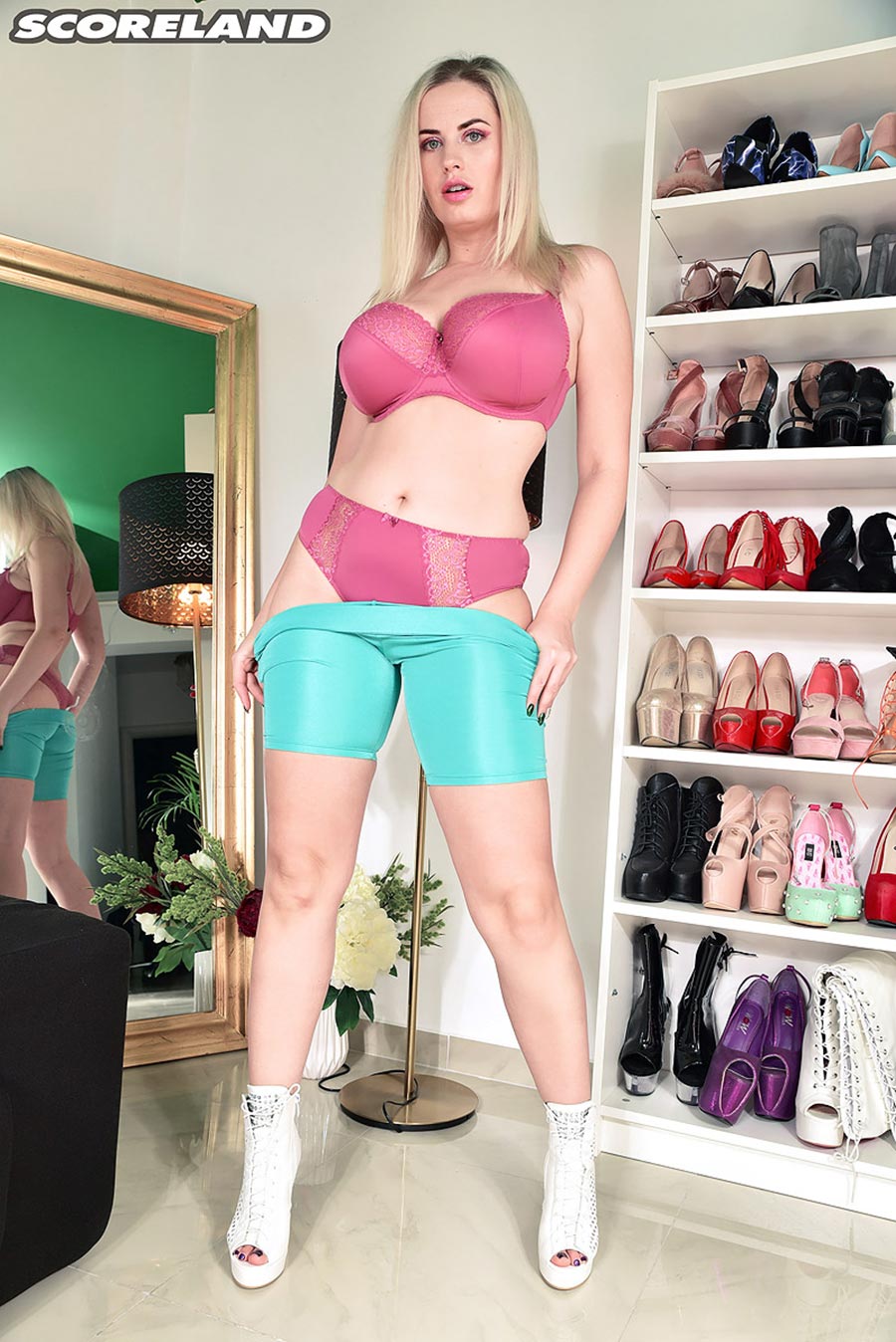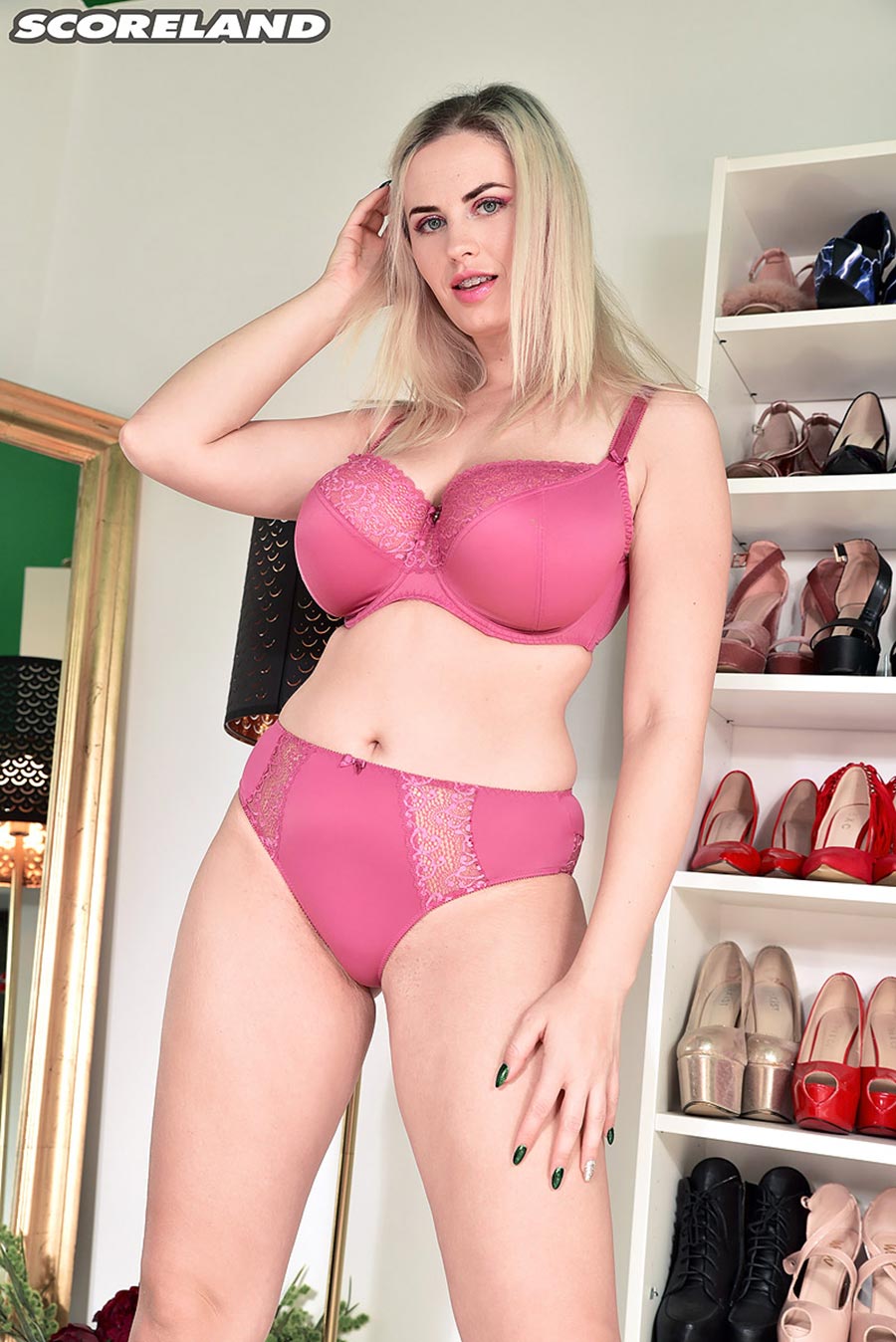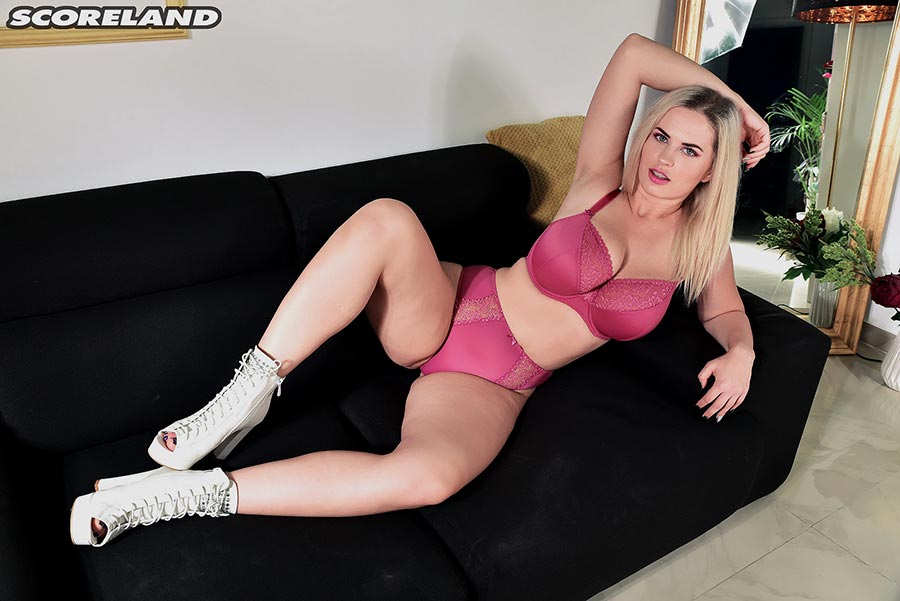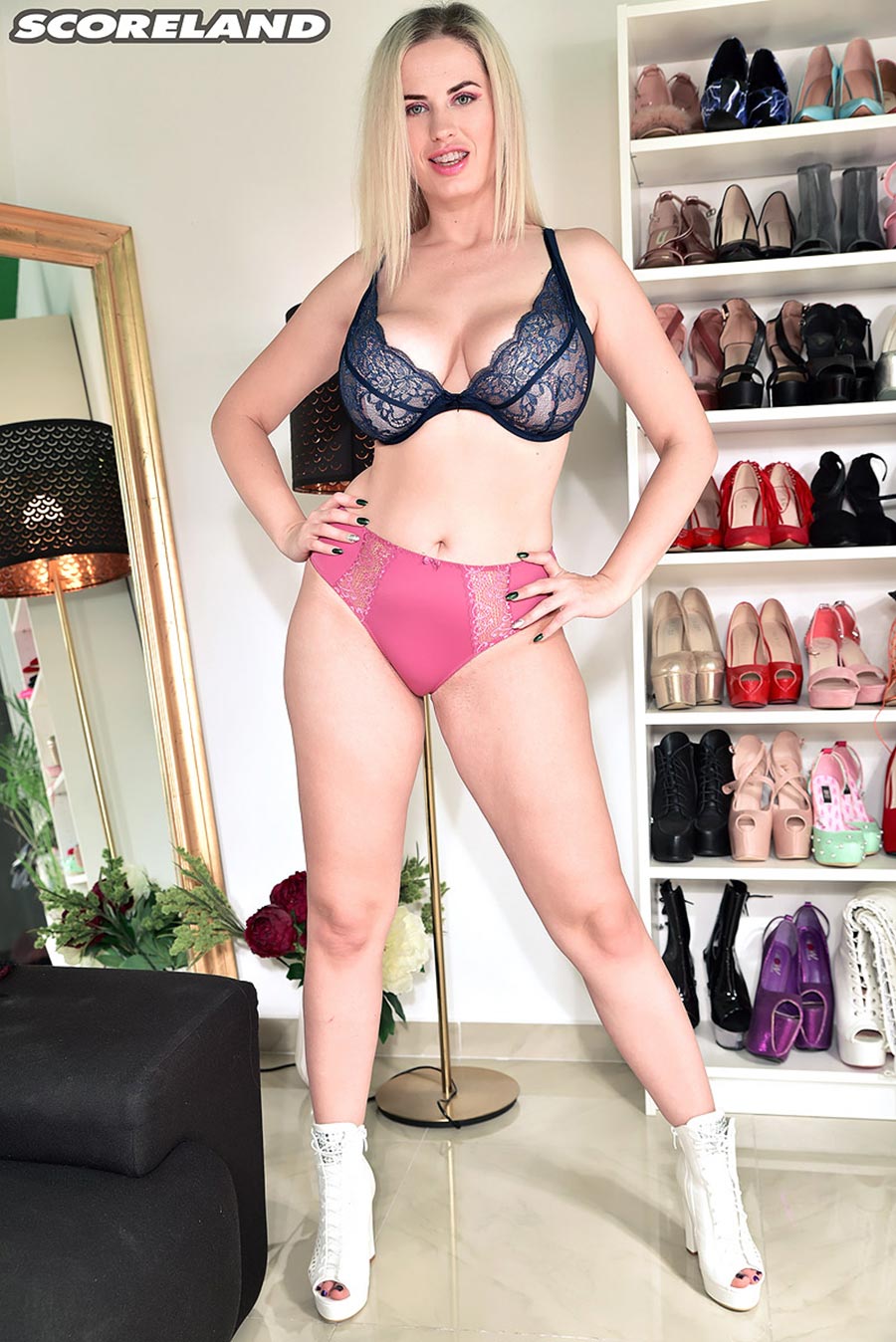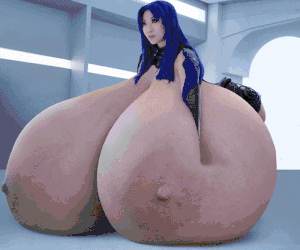 Celebrity breast expansions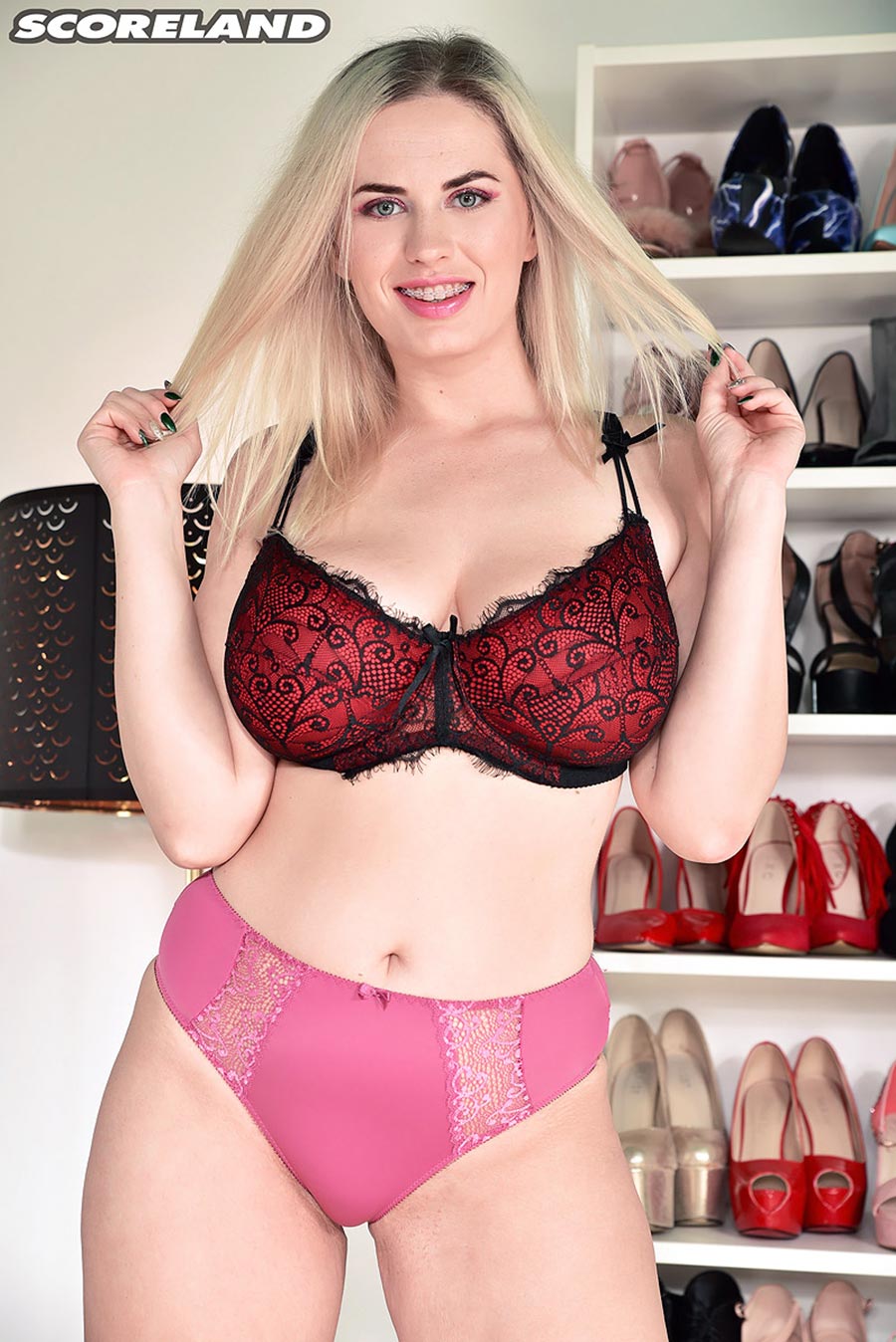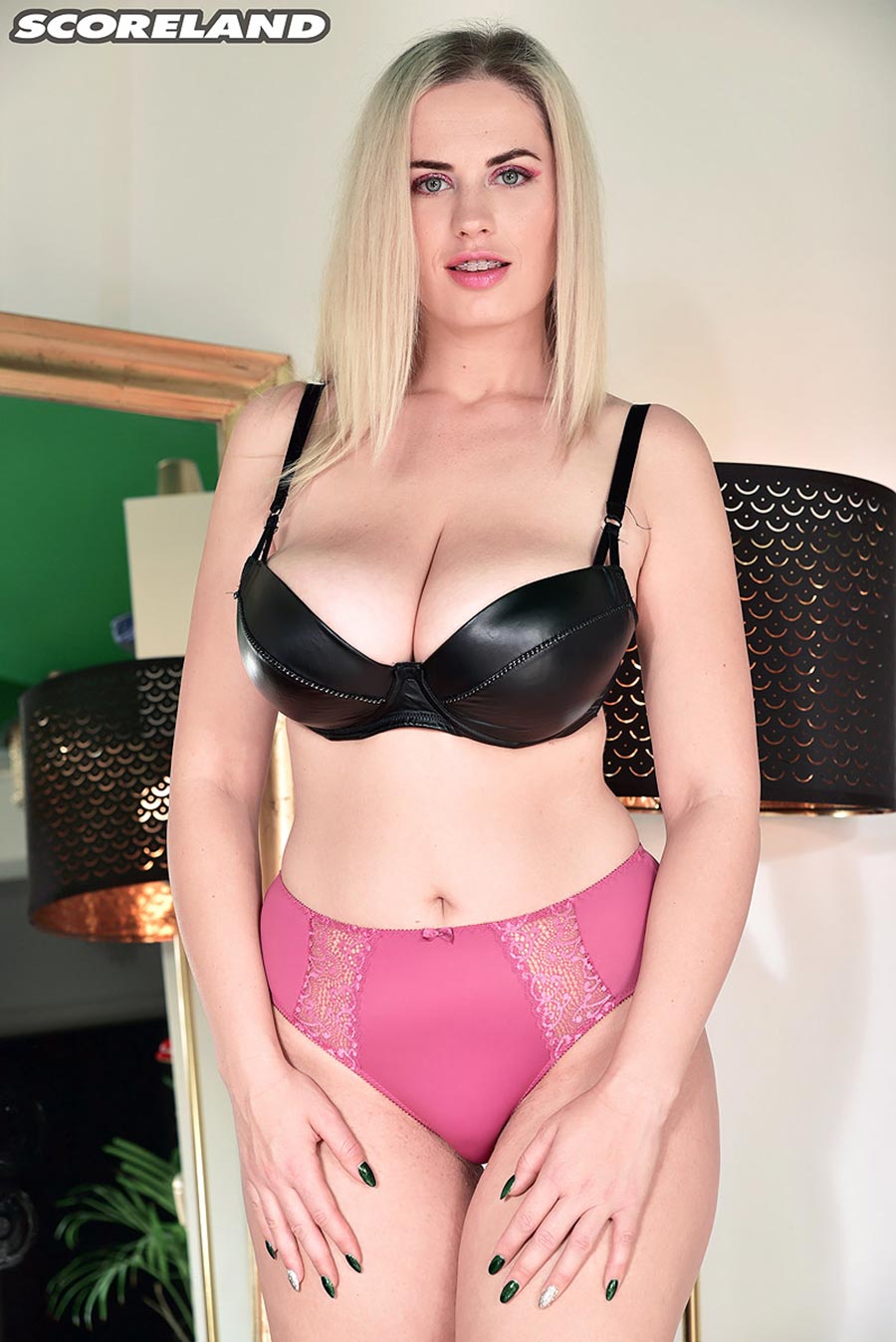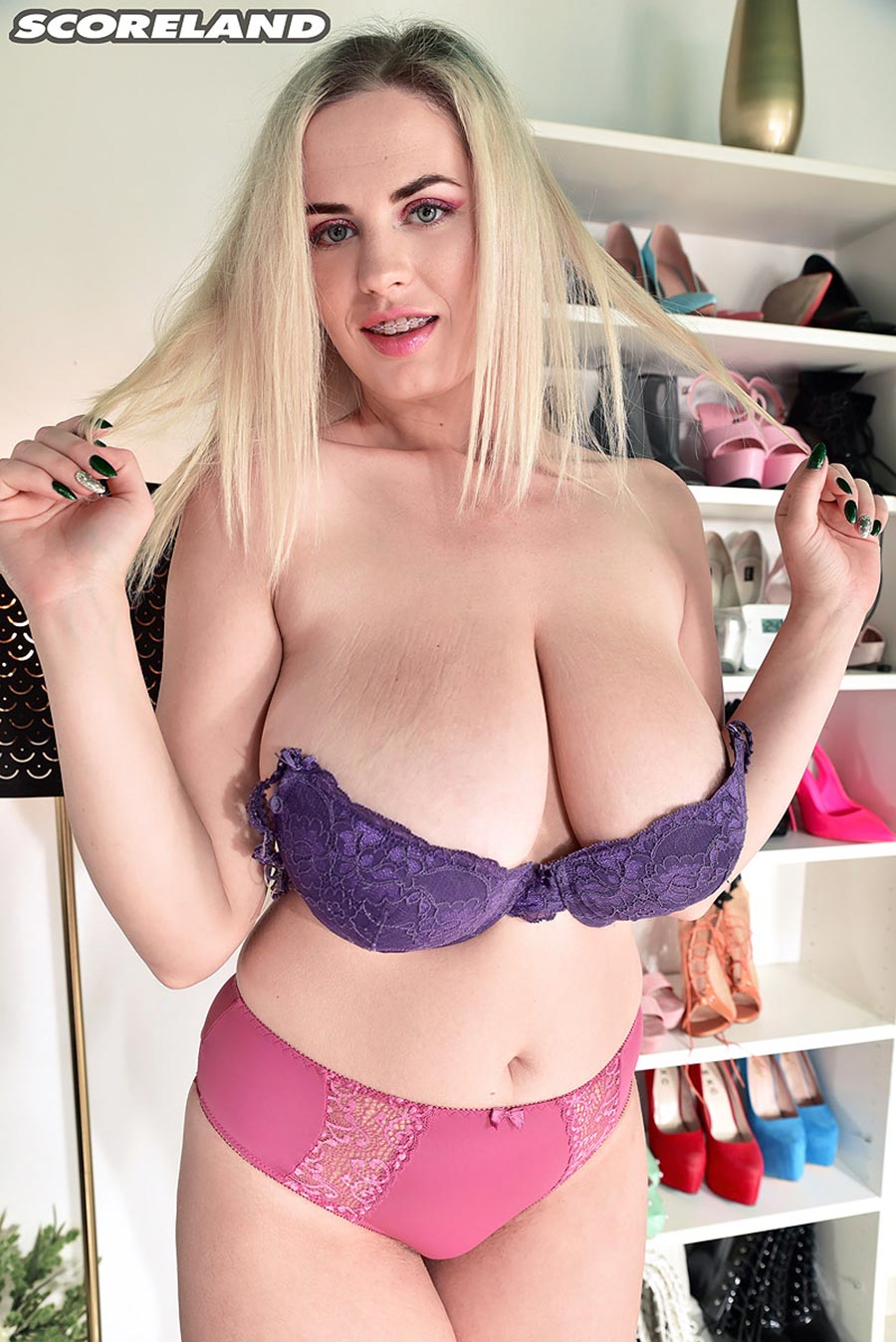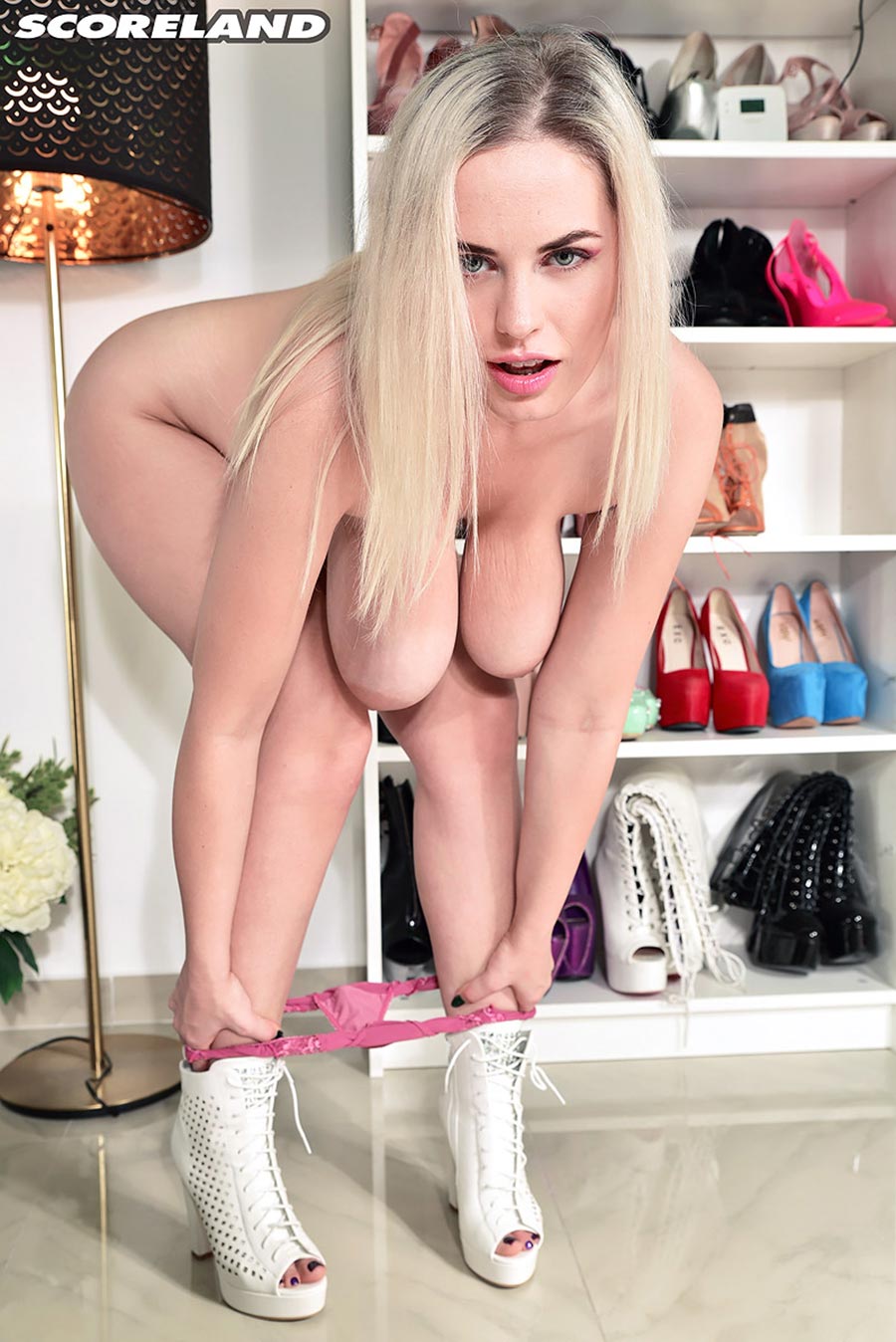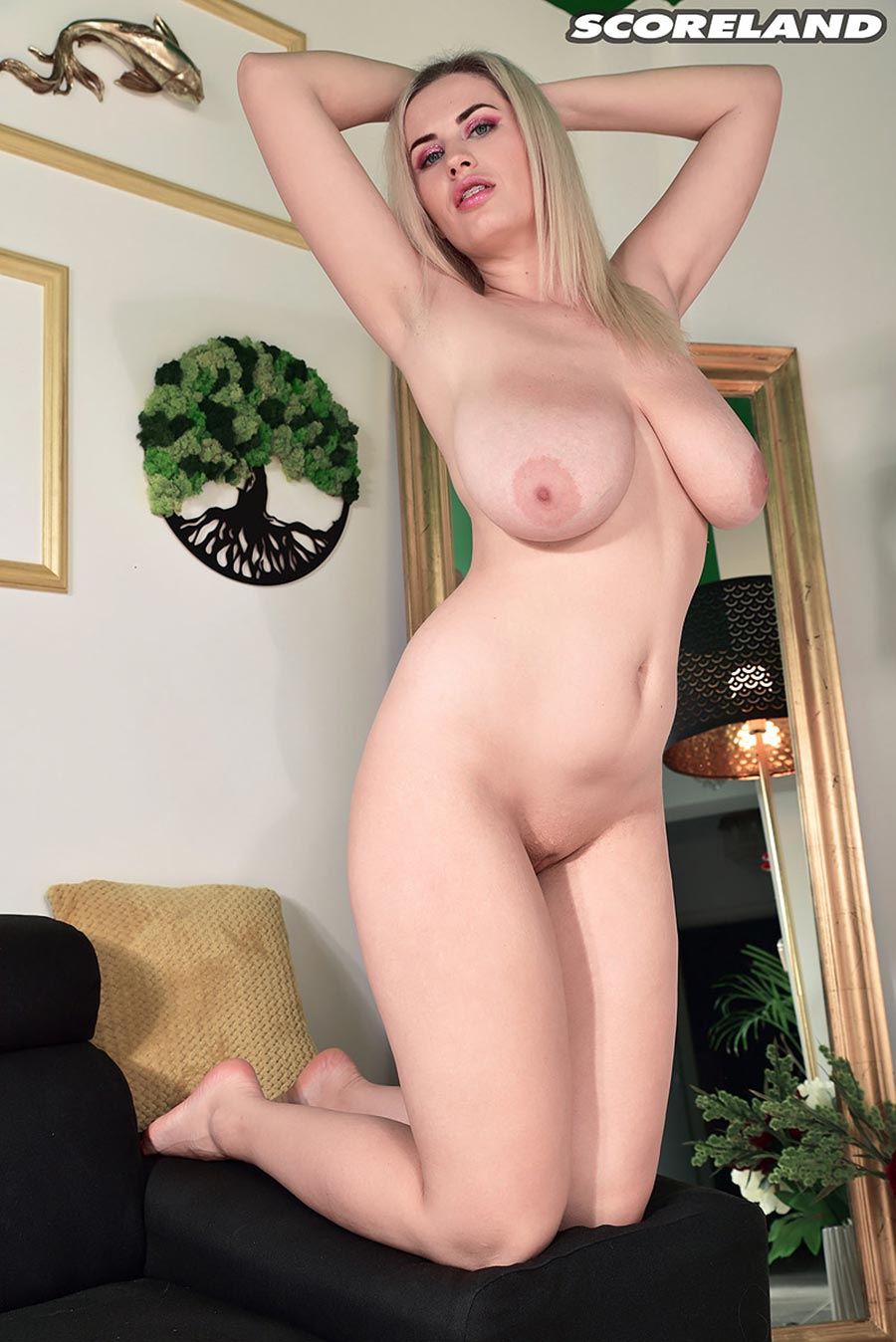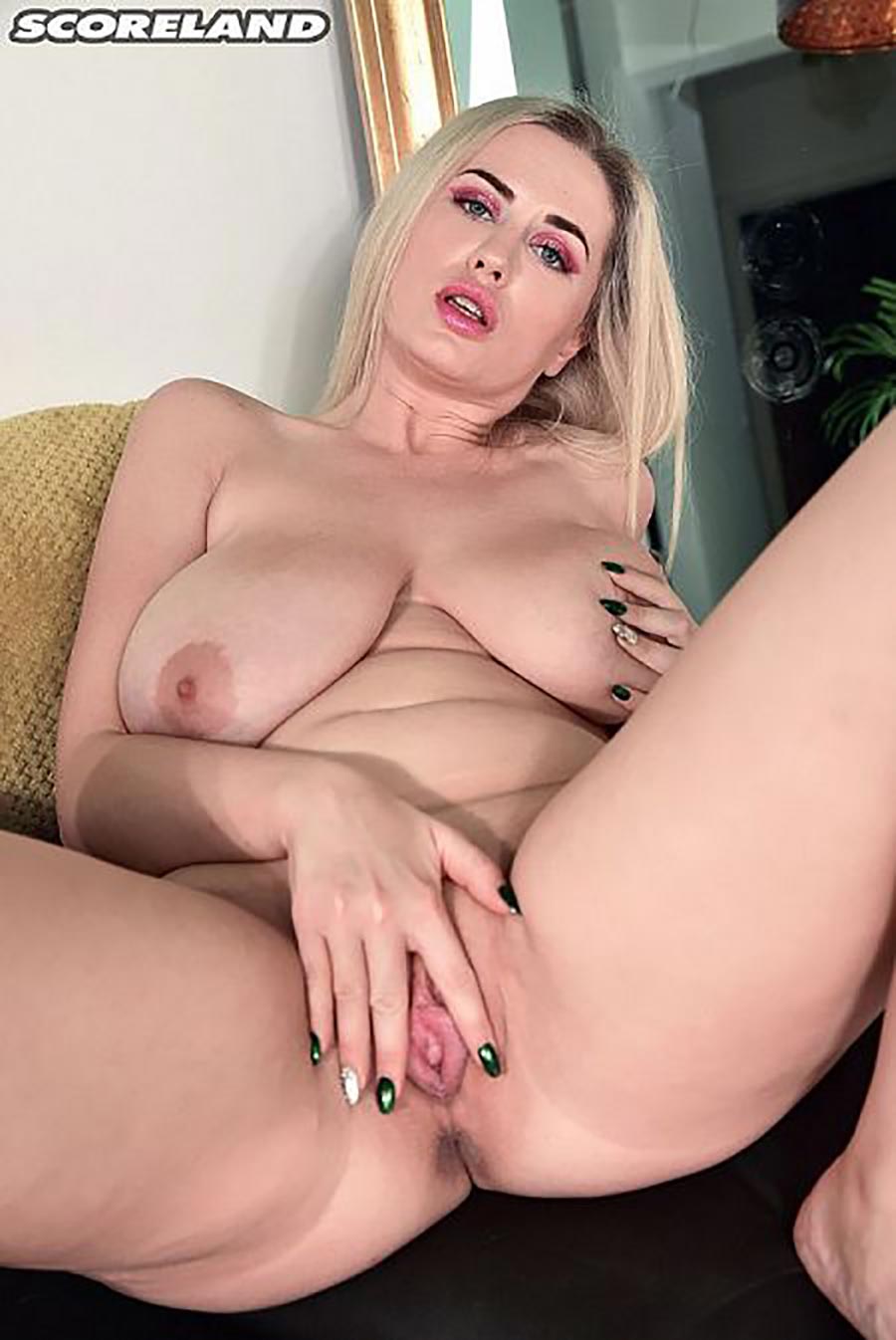 Watch Full Scene at Scoreland