Angela White and Christy Marks beach Bosom lesbians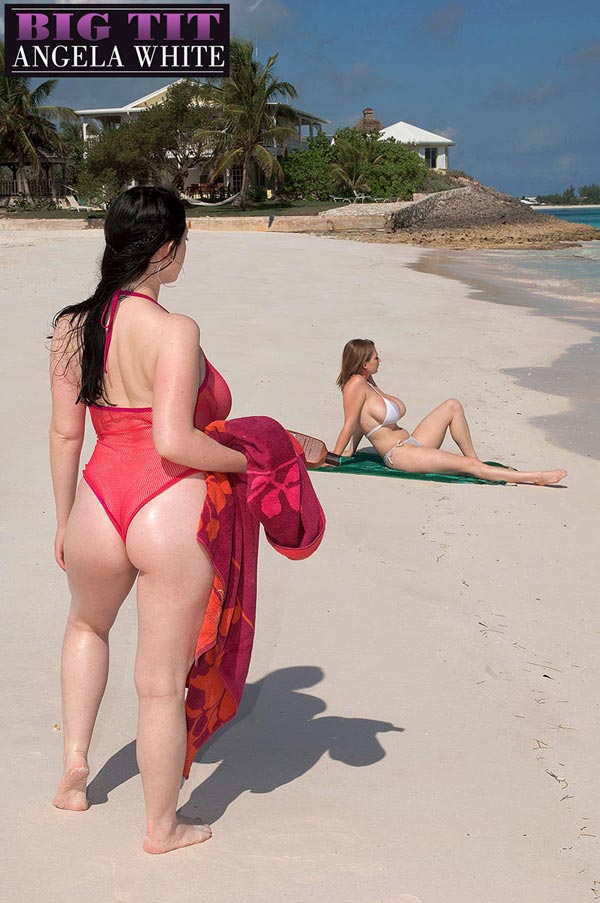 Watching Christy frolic in the sun is one thing, but watching her get frisky outside in the open with another busty gal pal is another. And when that gal is Angela White, it's a thing of perfection. These two titters out by the sea, rubbing and teasing is incredible. Christy's H-cups pressed up against Angela's G-cups…it's beautiful. It brings a tear to our cocks. A tear of pre-cum, that is. We are not sure if it's their sun-kissed, milky skin or the fact that when we interviewed Christy she said that this girl-girl with Angela was the best thing that ever happened to her, but this set makes us hornier than ever. And it's
not even the pussy-licking or the dildo fucking that really does it for us. It's the girl-on-girl kissing that makes this set an A+ in our book.