Diana Frost's Busting Out for Desk Sex
Diana Frost and Dom are sharing a desk and doing some paperwork. They'll be sharing a lot more in a few moments. Dom is getting distracted by Diana, as we all would. She's a girl who knows how to
dress
to show off her voluptuous, shapely bod.
Today, Diana's wearing a button-down pink cardigan and a push-up bra. Naturally Dom's brain cells short-circuit. Diana knows this because she knows the effect she has on the male brain. She busted out at 16, and although she says she tries to not draw attention to them, she can't hide 'em and says she tends to attract young guys.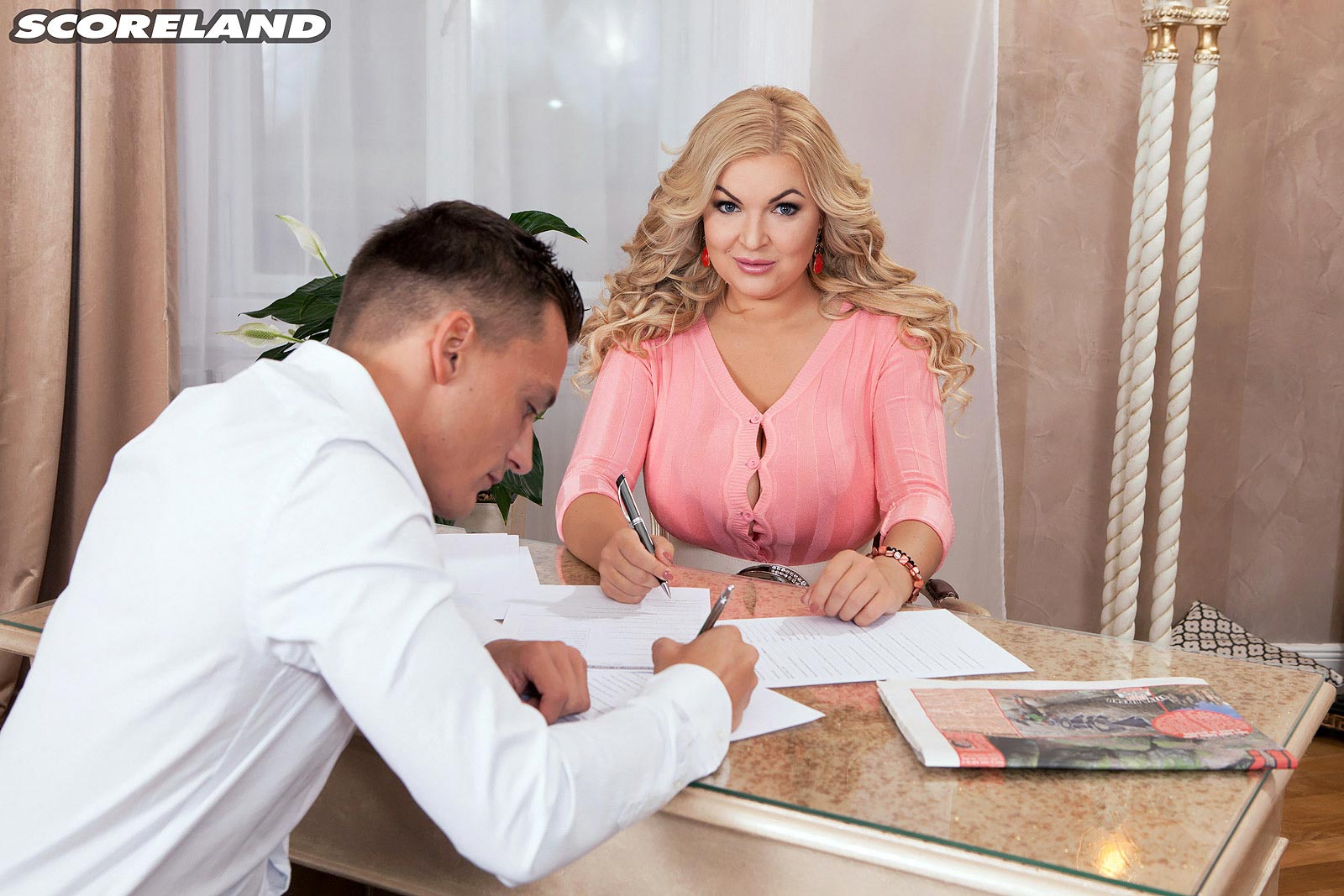 Diana also likes to flirt and tease on a non-verbal level with eye-contact and body language like lip-licking. She starts in on Dom and the paperwork is forgotten when she buries his face between her big boobs. He feasts on her tits, plants her on the desk and eats her out, making her cum. Diana loves getting licked and tongue-fucked.
Diana gives him head and tit-fucks him. Now she's ready to get dicked-down on the…