Luna Amor and LiLy Madison toss shake and jiggle
What a spectacular way to start a new week! Luna Amor from Romania brings her 42D knocker power to a flirty outdoor clinch with British bombshell LiLy Madison and her stunning 30Fs! Get set for a masterpiece of big tits porn presented in a Full HD big breast sex video and nude pics!!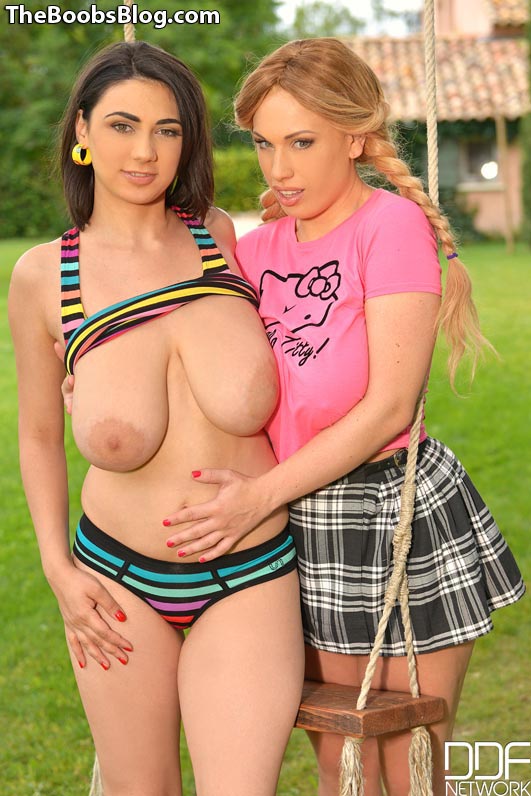 The girls playfully horse around, lifting up their colorful tops so their boobs are bare. LiLy pushes Luna on a swing and we enjoy the swaying and jiggling of her massive titties as she moves back and forth through the air. But of course the presence of Luna's gorgeous glands is too much for any person to resist for very long, so soon LiLy is sucking the Amor nipples and then hefting those bells up in her lucky fingers.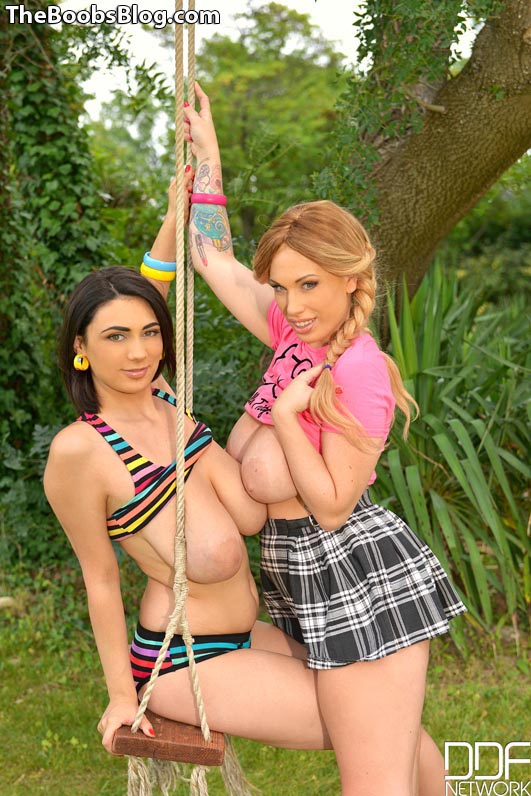 Next it's LiLy's turn to fly on the swing as Luna pushes her, so we see LiLy's tremendous ta-tas toss and shake and jiggle in mid-flight. But there's so much more to enjoy in this fantastic new scene as these busty pornstars cram their big natural boobs together and sit on the swing, or Luna sits on LiLy's shoulders, or Luna kneels to stick her face in LiLy's cleavage. A fun time is had by all in this unforgettable new teaming of two of our newest bra-busting superstars!