Top busty chef Sha Rizel and her big cleavage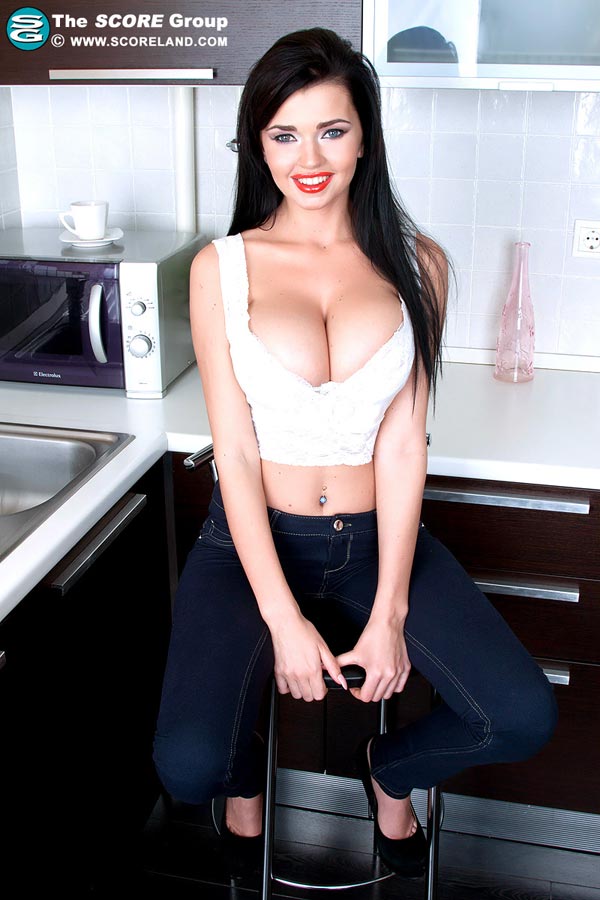 Sha enjoys staying at home and preparing meals. She loves cooking and watching food and travel shows on TV. The kitchen was a natural place to photograph Sha where she adds her own blend of eastern European heat. She spends a lot of time there but she also enjoys fine dining at gourmet restaurants, followed by a night of dancing in one of Moscow's many trendy clubs. Sha is an amazing dancer and easily learned the most complicated dance styles from belly dancing to samba. You may be wondering what the inscription "Haec Fac Ut Felix Vivis" tattooed on Sha's left leg means. It's Latin for "This do, to live happily" or "Do this in order to live happily." Sha has made SCORE Men happy, that's for sure.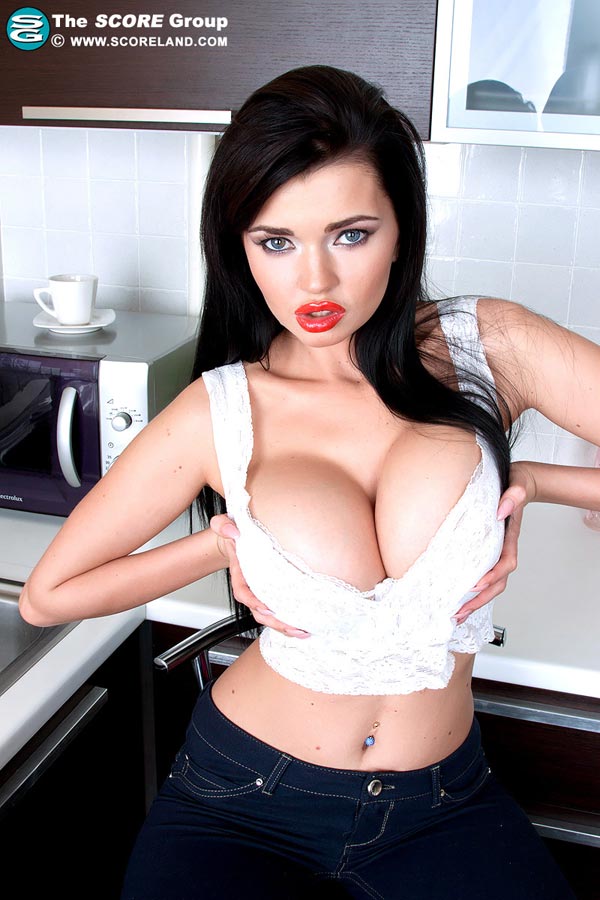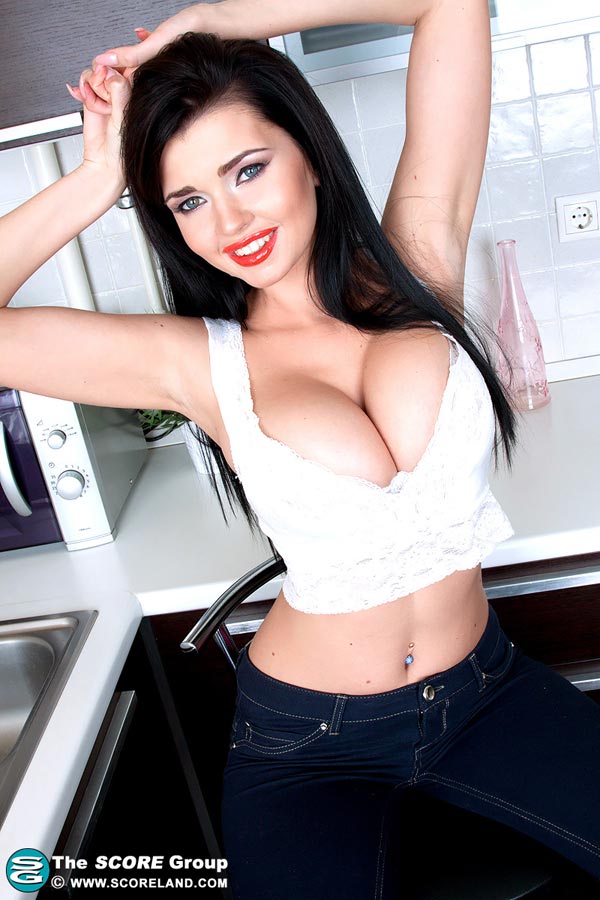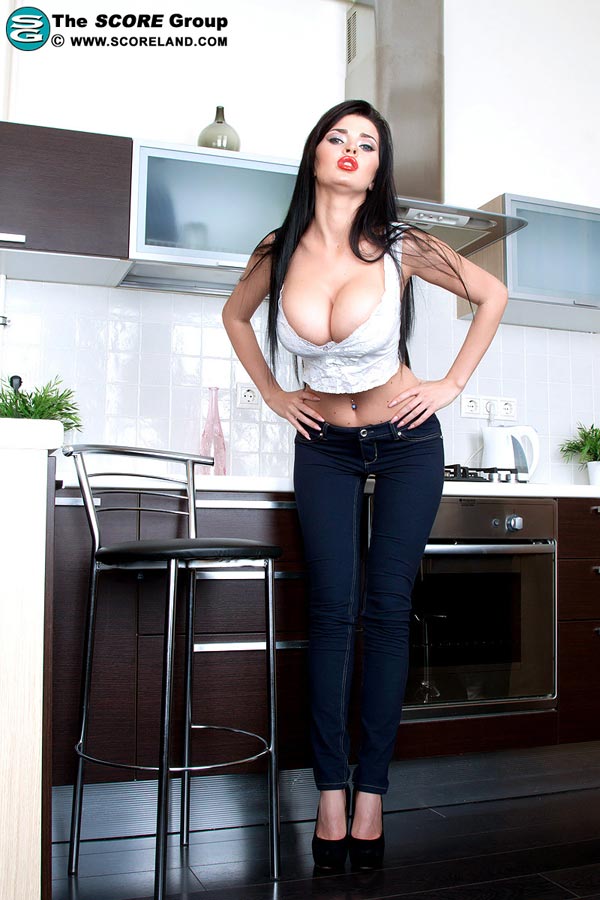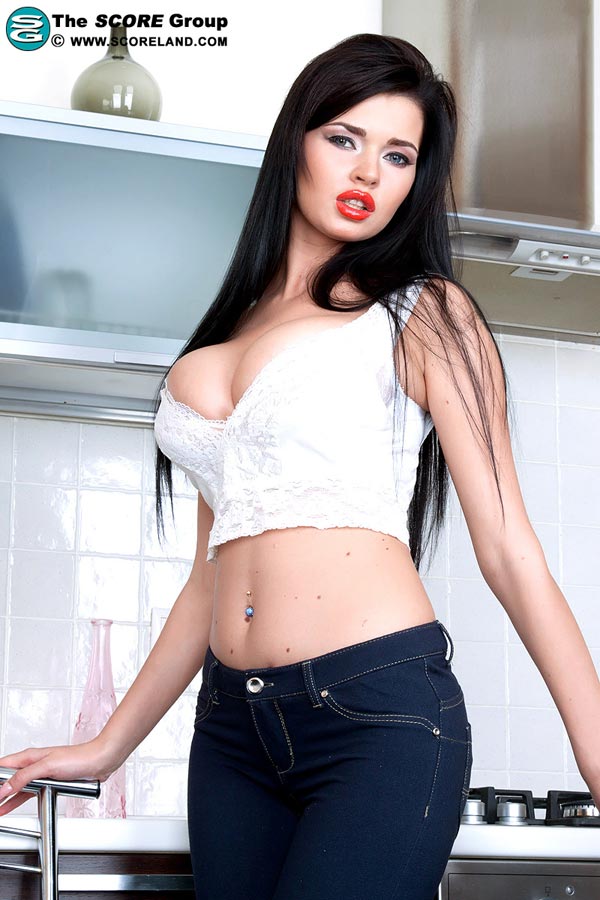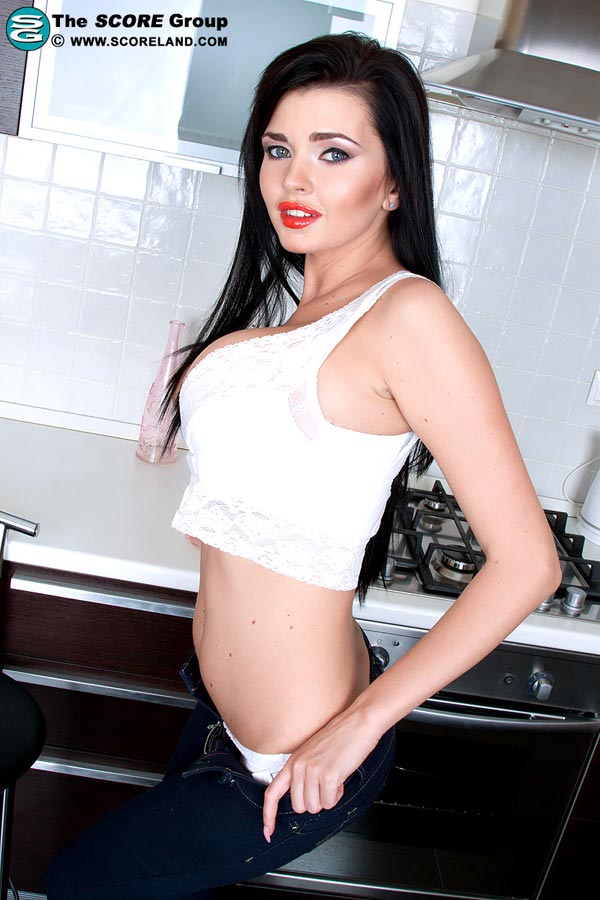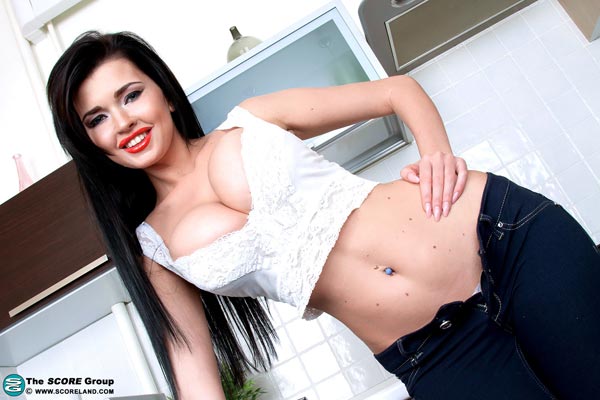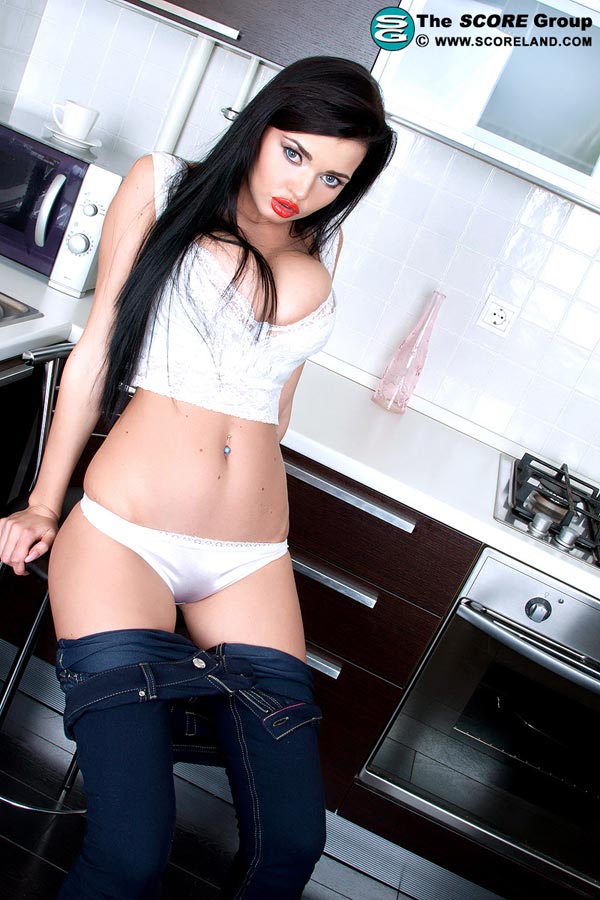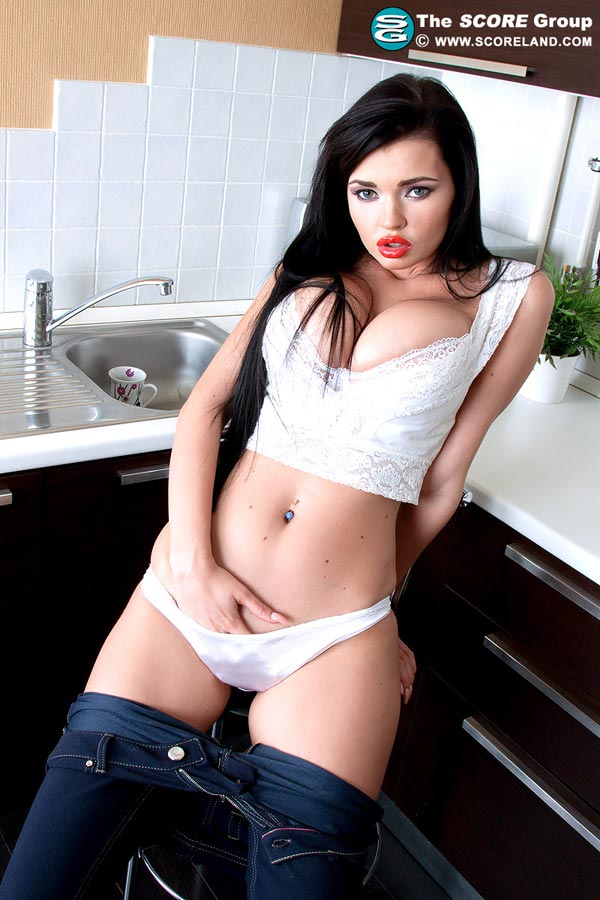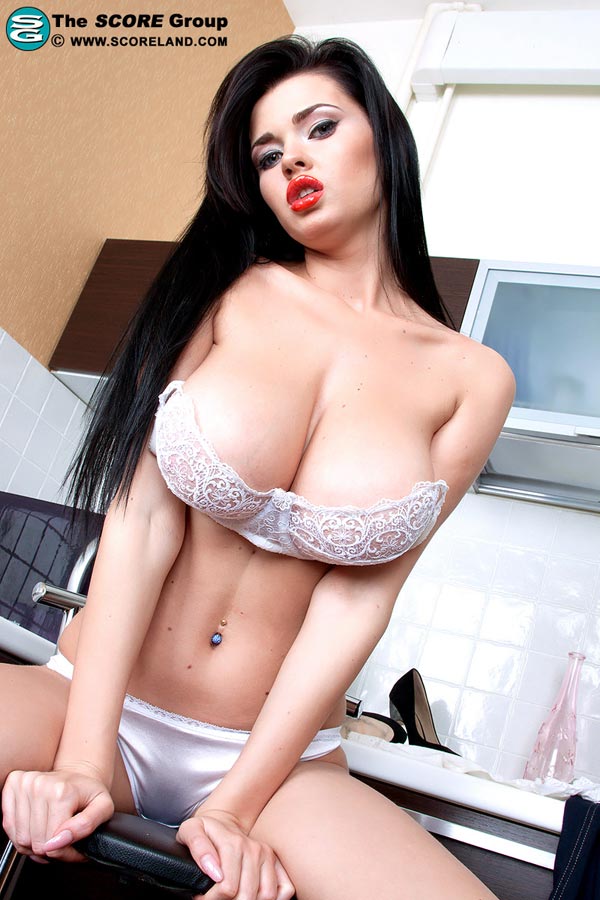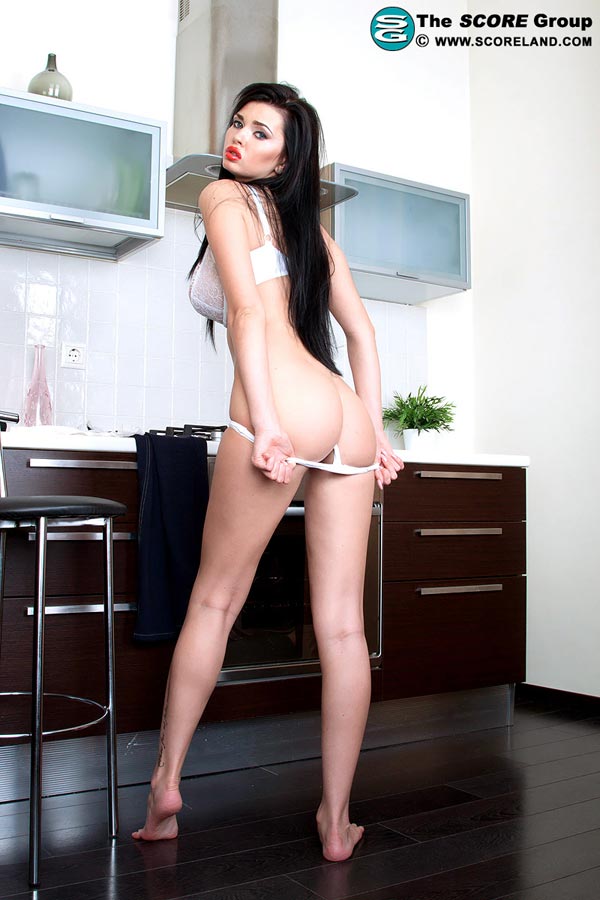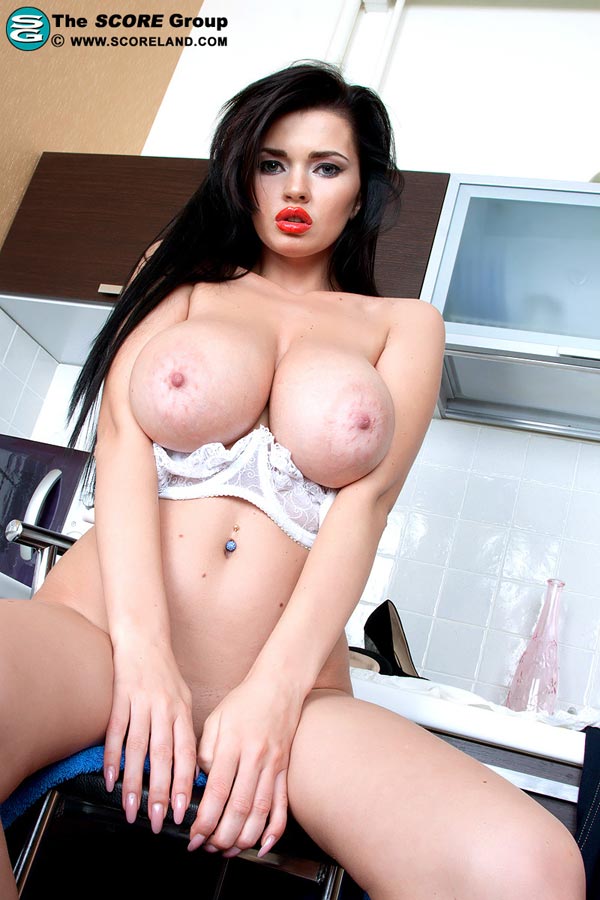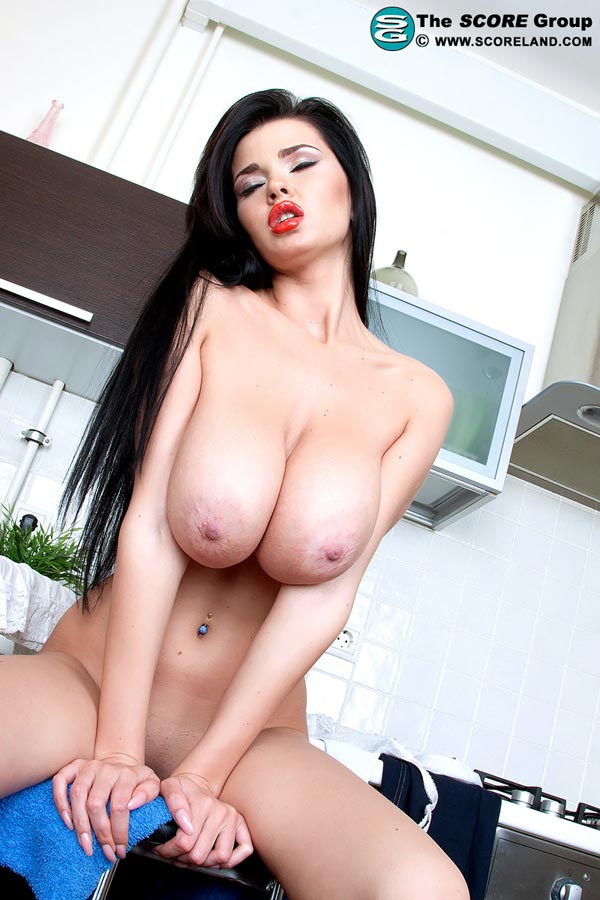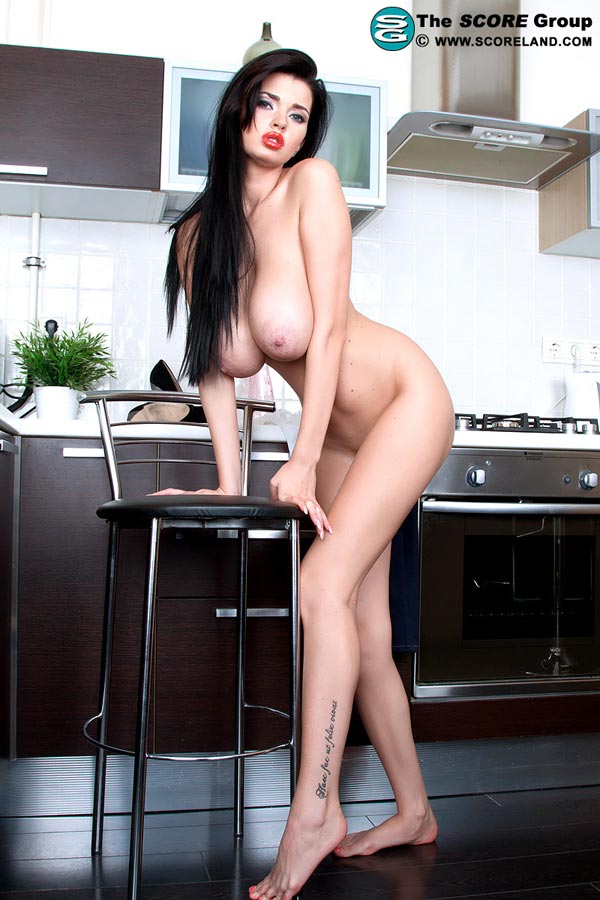 Official site of SCORE's big tit Sha Rizel.